My brother is a big collector of Japan-made robots, and for my birthday last year he surprised me with this limited edition Banda Tamashii Nations Chogokin Hello Kitty (the blue version).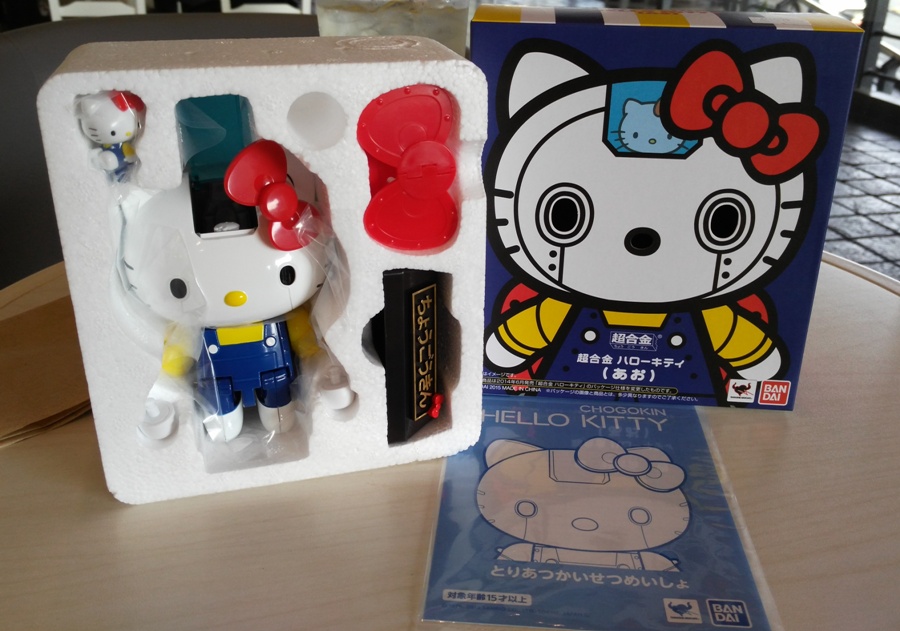 I didn't know that Hello Kitty now comes in action figure, hehe!  It's so cool, and the fact that I can play with it is a big plus!  It's definitely an adult toy because of the tiny removable parts.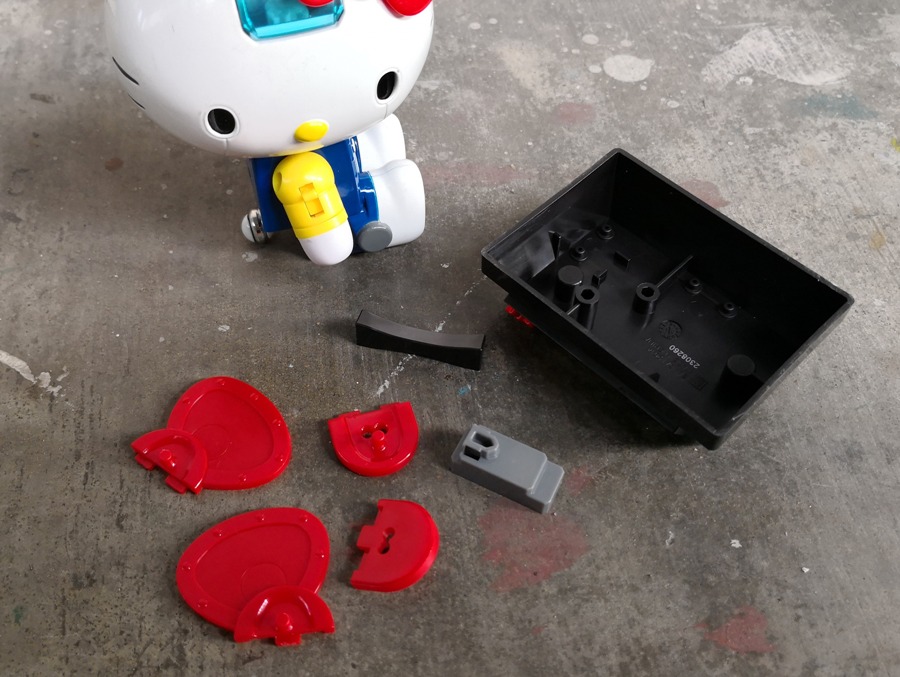 But first, here's a cute promotional video of Hello Kitty's Chogokin transformation:
This diecast action figure can be transformed in to three different modes: the "Driver Mode", "Flight Mode" and "Dive Mode".  The pictures below show which is which, hihi!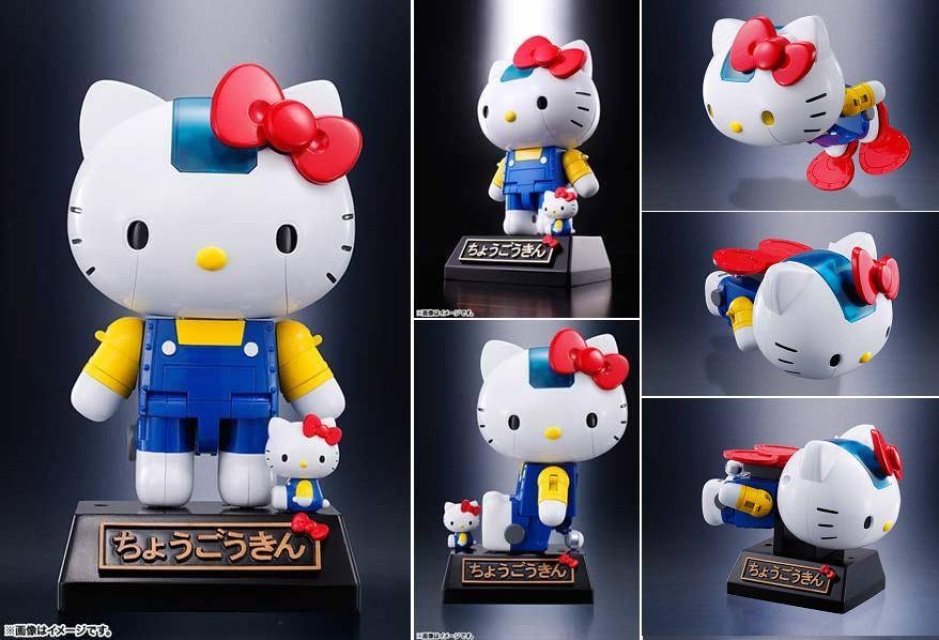 Below is the "Driver Mode".  There are wheels on her legs so I can 'drive' her around on surface while she's in sitting position.  But I don't want her to get tired and cranky from all that driving, so I just let her sit comfortably on her display stand, hehe!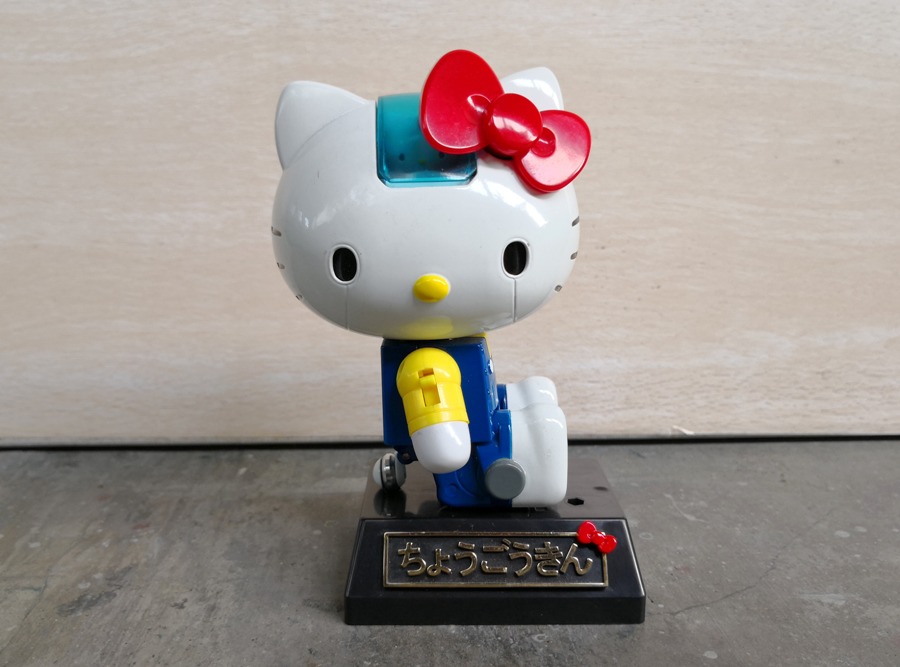 The mini pilot is there just behind the Chogokin Kitty's Big Ribbon on top: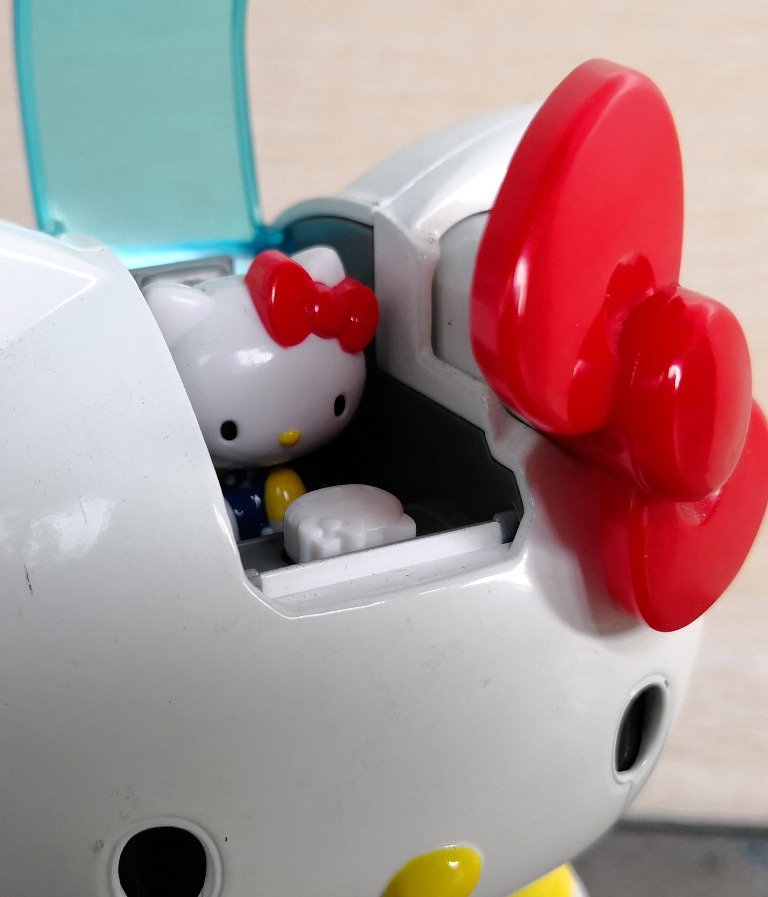 She's so tiny; I try not to take her out of the big robot so often because she might get lost and never find her way back to me.  Hindi ko rin alam saan ako pwede humanap ng kapalit nito!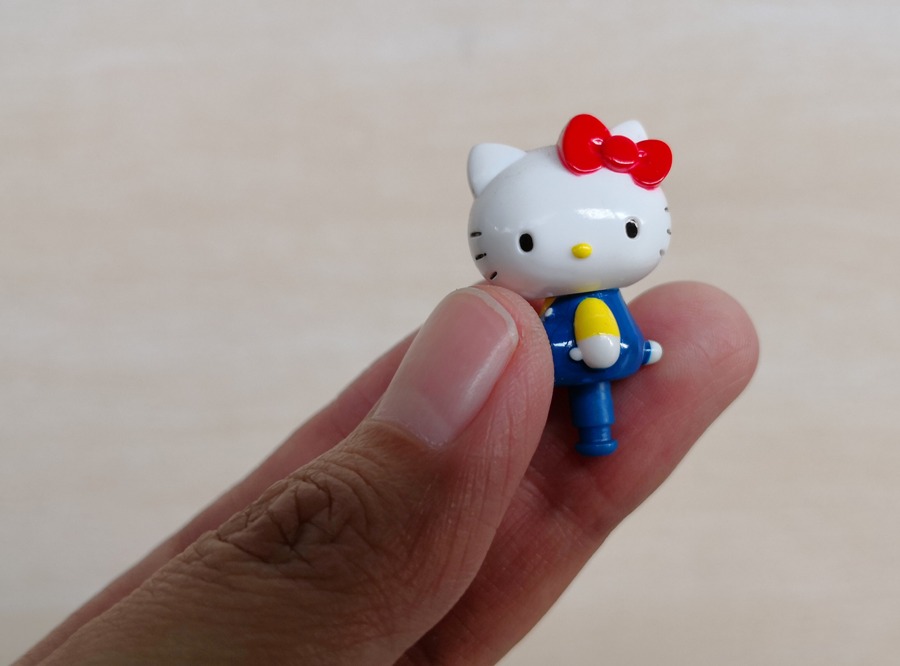 My favorite mode is no doubt the "Flight Mode".  I love prepping Chogokin Kitty for her flight practices, and I make sure that her accessory ribbon-turned-into-wings are securely fastened at her back.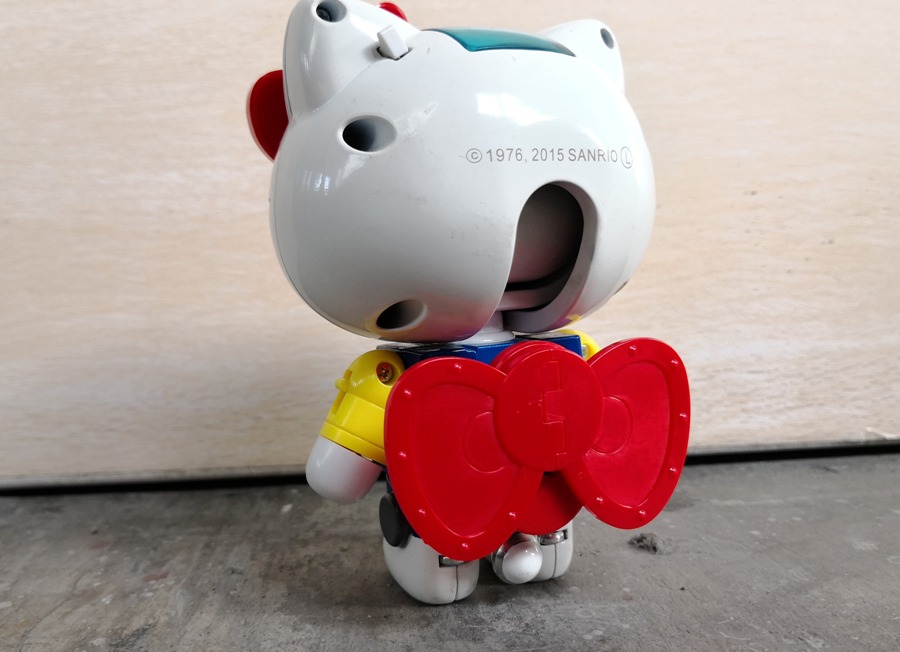 Cute nya, noh?  =)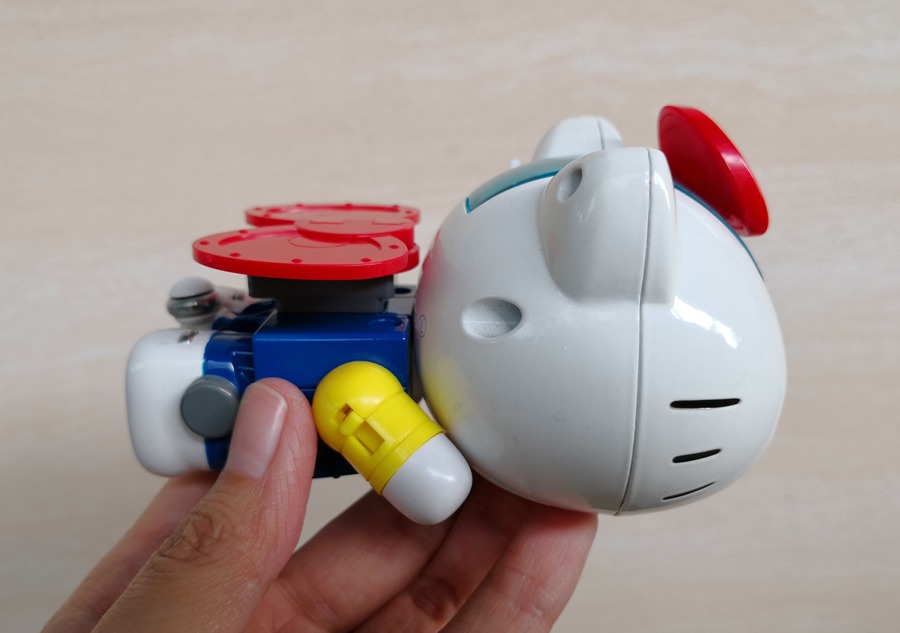 I can also keep her in the flight position on her display stand: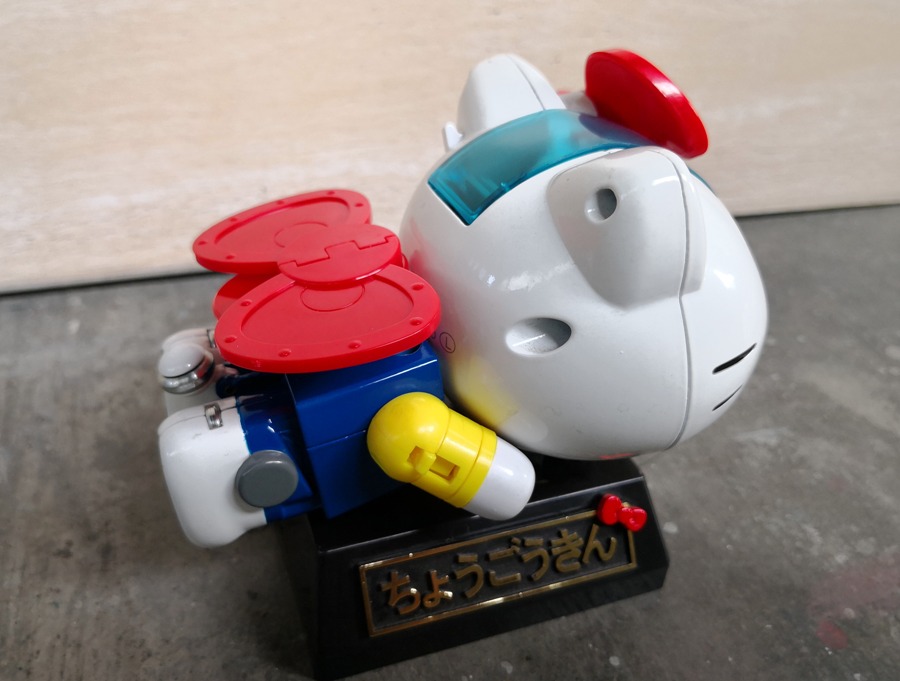 The other fun things I do with my Chogokin Hello Kitty action figure have something to do with her eyes, which I can manually change!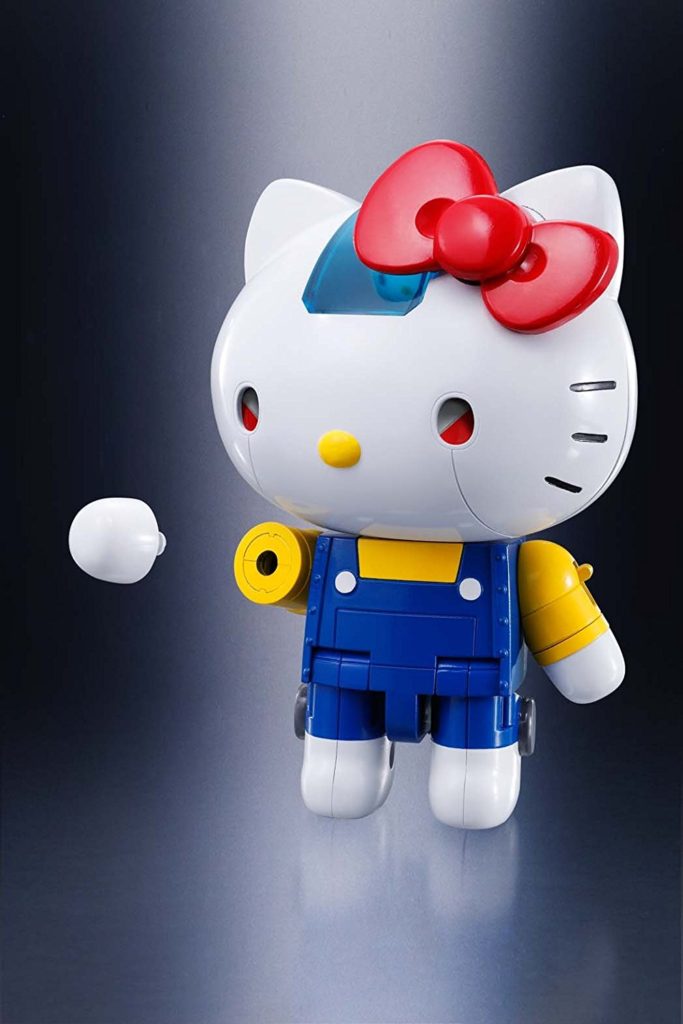 Because I'm loving this action figure so much, I am now thinking of getting this other dream collab: Chogokin Mazinger Z x Hello Kitty: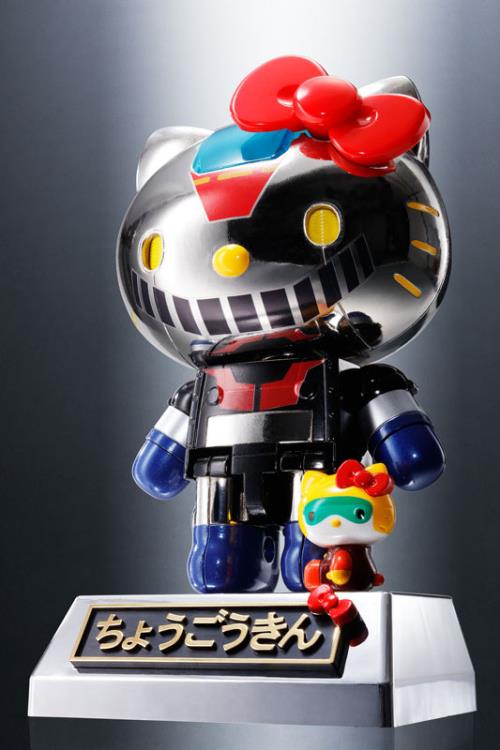 I hope my dear brother's reading this, wala pa syang pa-birthday sa akin this 2018 hehehe!