Sometime last May, I went to a Matthew and Melka private trunk show and there I was able to see and try the much talked about Fleur de Lis floral earrings that literally started the earring buzz here in Manila.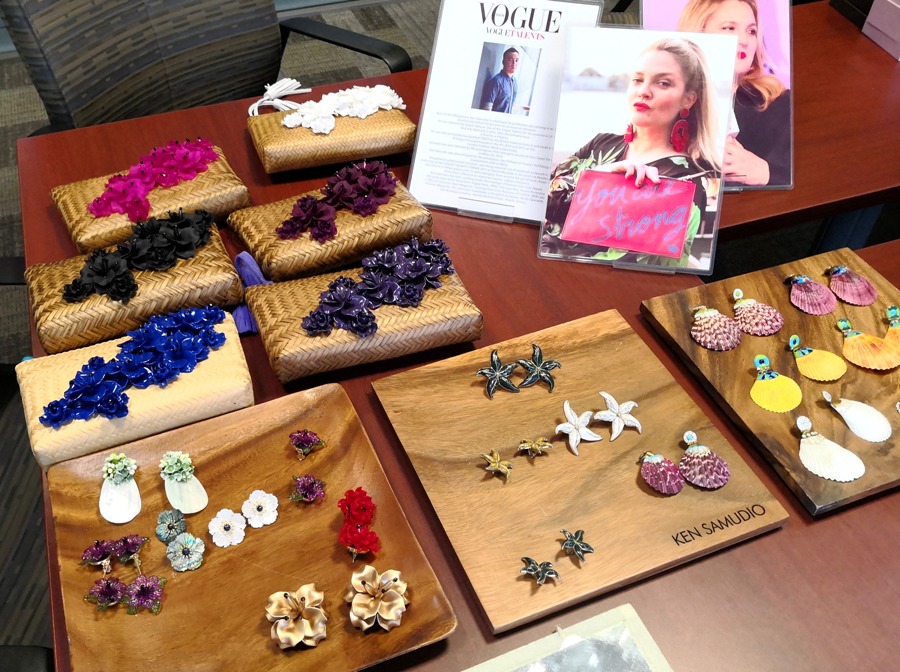 The brand Matthew and Melka was created by Ken Samudio, an accessories designer who is the first Filipino to be selected by Vogue Italia as one of the Vogue Talents for Accessories in 2014, and was featured in their 50th Anniversary Issue.
It was Drew Barrymore who made Matthew and Melka an overnight sensation, after being spotted wearing the classic Fleur de Lis earrings during her Manila visit last March to promote the 2nd season of Santa Clarita Diet, the television series that she stars in for the streaming service Netflix.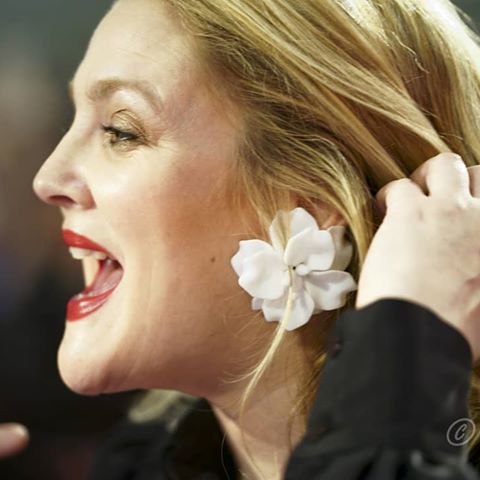 She actually saw the earrings from Lyn Ching, who interviewed her for "24 Oras" and said that she desperately wanted these earrings, hihi!  And she got them as gift from Lyn Ching.  Sweet!
Not only that. Drew also crushed on the Seahorse earrings worn by Marie Lozano (a reporter from ABS-CBN), which is from the Ken Samudio brand.   How serendipitous this could get?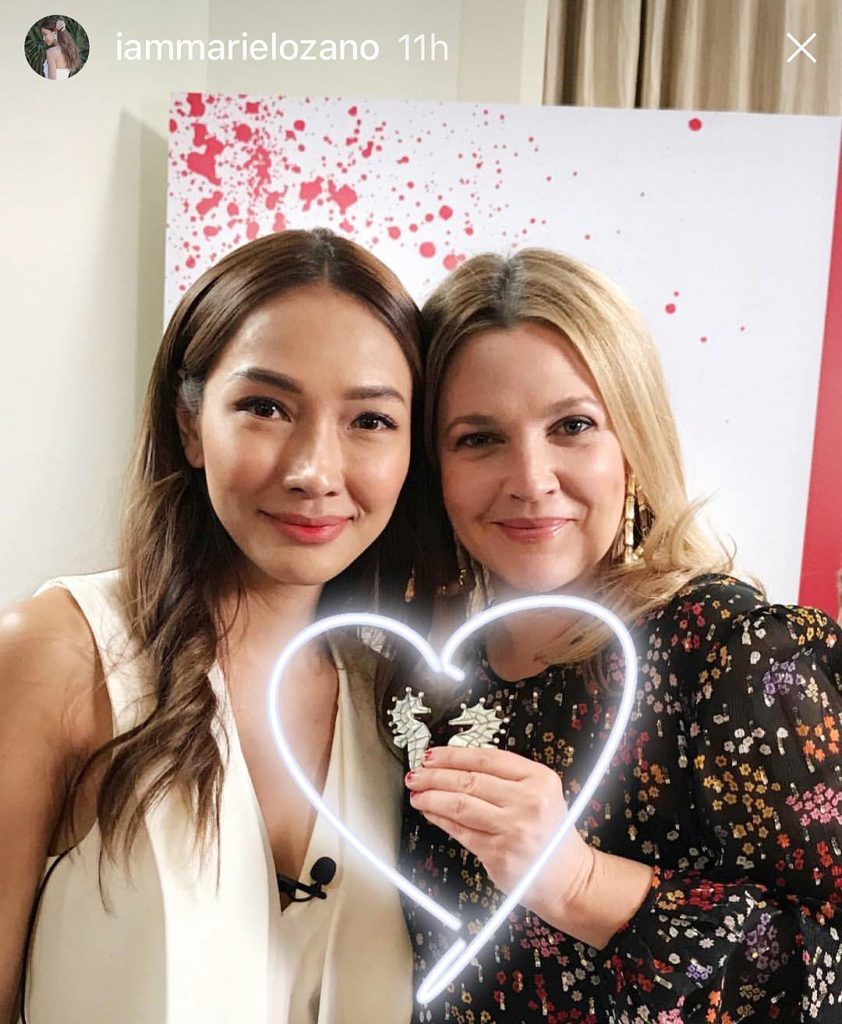 And because this is Drew Barrymore, everyone was suddenly obsessed with the floral earrings from Matthew and Melka, and the Seahorse earrings from the Ken Samudio brand.
During the private trunk show, I was able to try on as many earrings as I could, and the floral earrings that Drew wore turned out to be really chunky, and would take some some confidence to wear!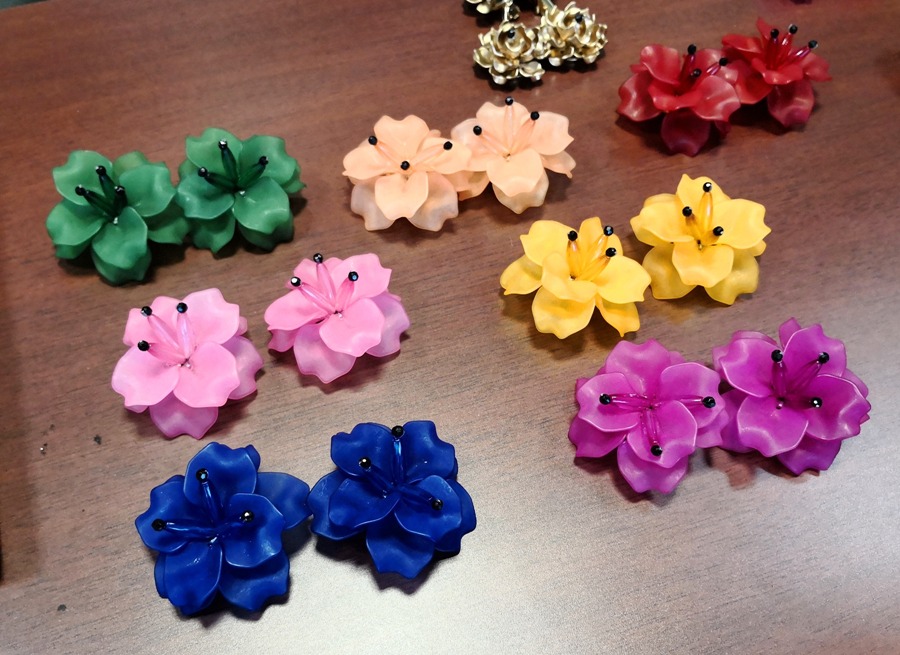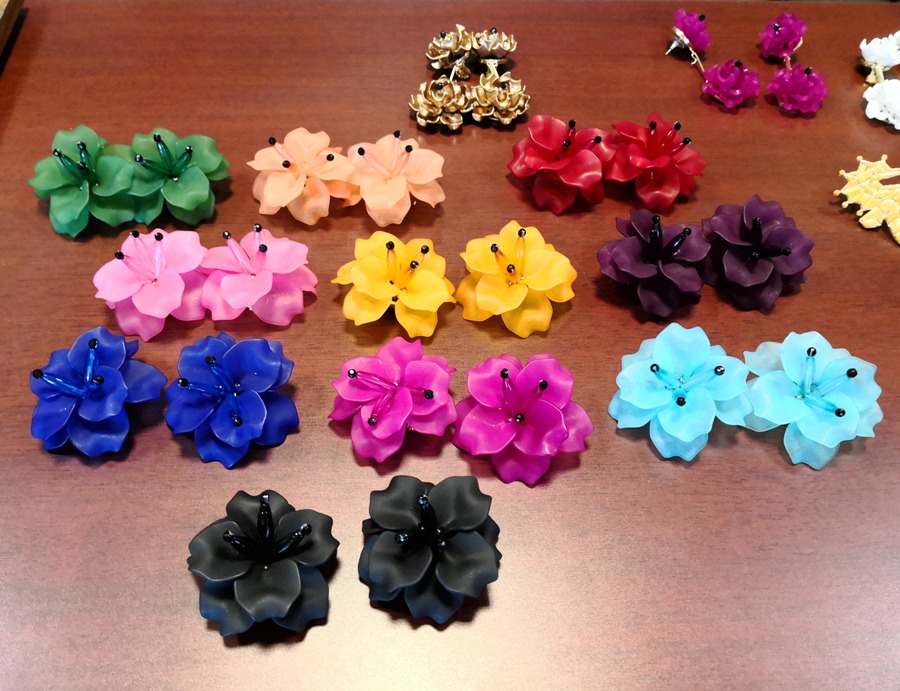 But they're really beautiful; their vibrant hues that will add pomp and glam to any outfit.
They have bag clutches too to match the floral earrings perfectly.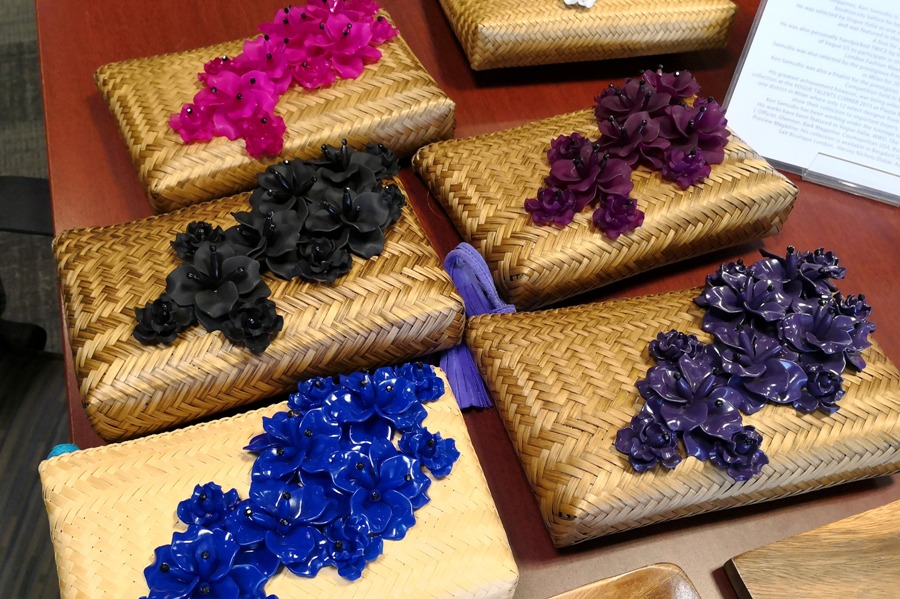 The flowers are made of resin, and the earrings have gold plated clip only.  Since I have small ear lobes, medyo challenging sya isuot.
The earrings from the Ken Samudio line were also very pretty, and are made of natural and sustainable materials like mother of pearl, sea shells, semi-precious malachite, amber and lapis lazuli, among others.  They come with gold-plated clip back closures too.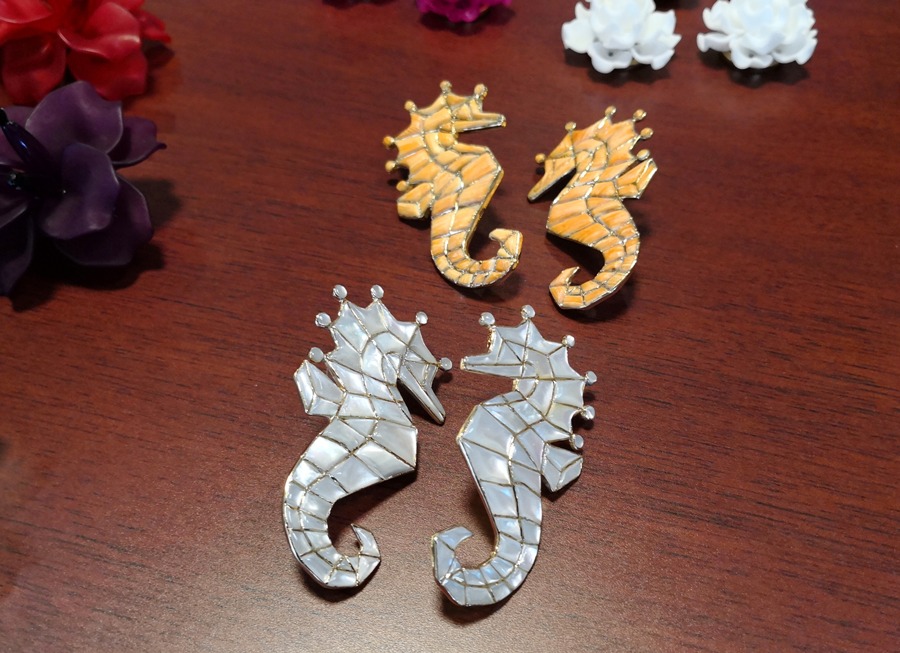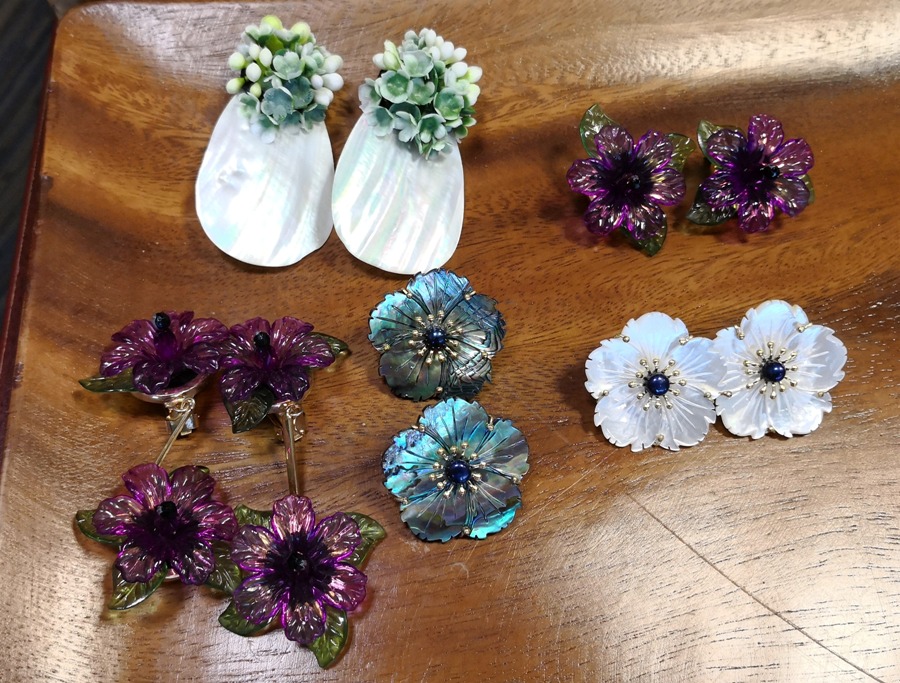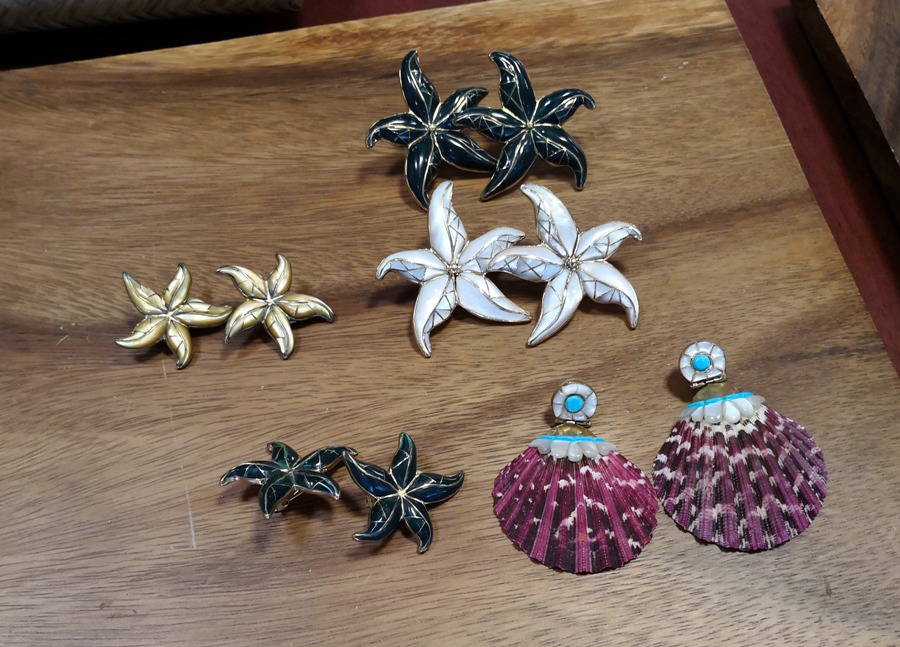 The Seahorse earrings are really stunning, but again they look so big compared to my ears, waaah!
But some ladies are just able to rock these seahorse earrings.  Inggit ako!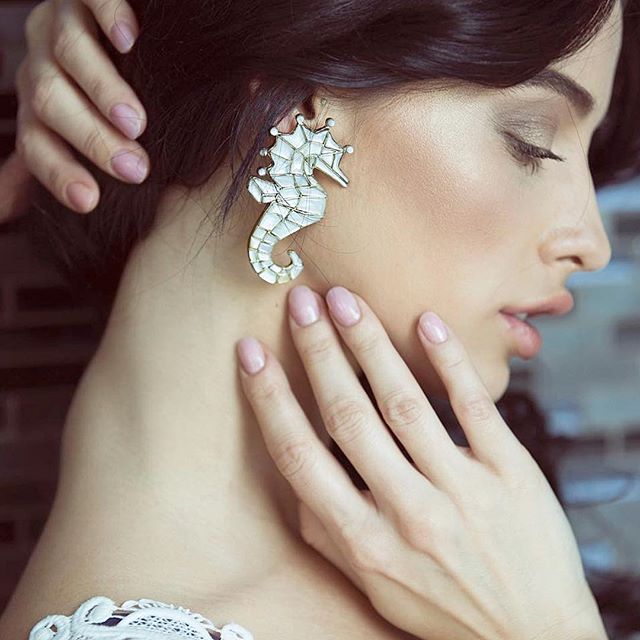 These earrings does not come cheap, by the way.   The floral earrings are priced at around Php5,000.00 for the small-sized ones and can go as much as Php6,800.00 if you get the double floral earrings (Fleur Deux) which can be worn 2 ways: as a single flower earrings piece, or doubled with a bigger dangling flower for that statement look.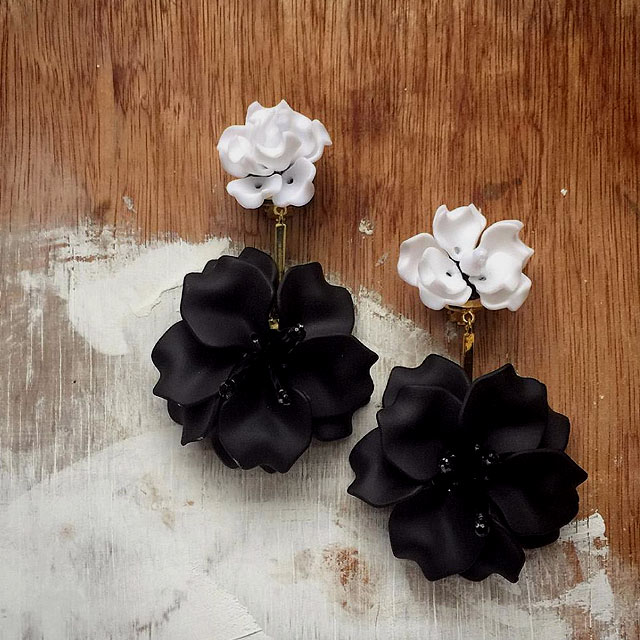 Before balking at the rather expensive price tags (for fashion earrings), we must understand that Ken Samudio and Matthew and Melka are considered luxury brands and rightly so; the grandeur and quality of their designs are now known around the world and there is prestige in that.
Let's give a big cheer to  Filipino talents like Ken Samudio who created something beautiful and distinctly Filipino, and is now a recognized fashion brand around the world!