My friends were not surprised to learn that I registered for Hello Kitty Run Manila 2017.  I am a big fan of Hello Kitty so this event is something I would not pass up, even though I don't like running.
This is also the first time I am joining a fun run event, so the idea of running with Hello Kitty excited me no end.
Registration was done online so it was hassle-free.  I registered for 2 persons since AJ will be joining me (to support the wifey, hehe!).
I love the Hello Kitty Manila Run limited design singlet!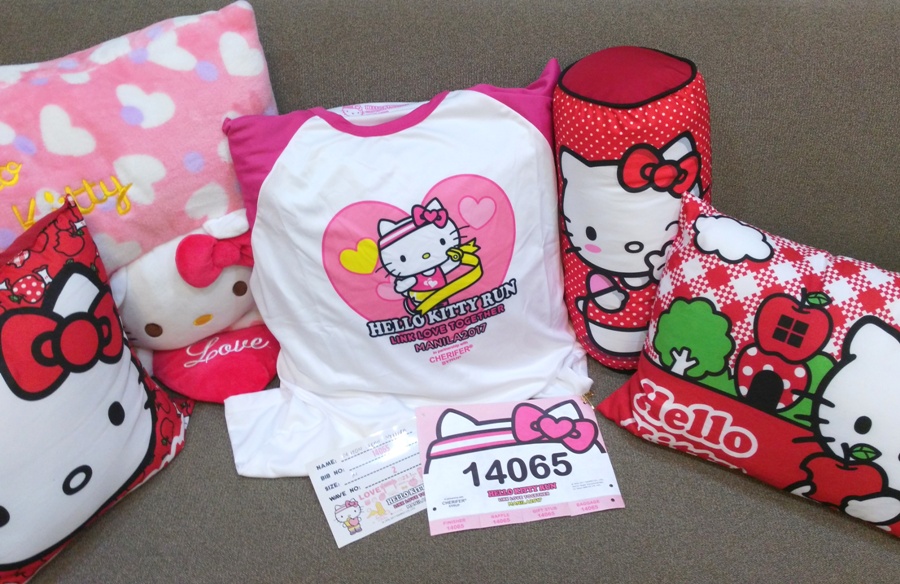 Event Details:
Date:  October 21, 2017
Venue:  SM by the Bay, SM MOA Complex
Time:  5:00 a.m. to 11:00 a.m.
The Course:  5k Run and Walk
On the event day itself, I woke up really early and did some little warm-up exercises at home while waiting for AJ to get back from his night shift.  We got to SM by the Bay on time, and it is already teeming with event participants (mostly girls and kids, hehe!) even before 5:00 a.m.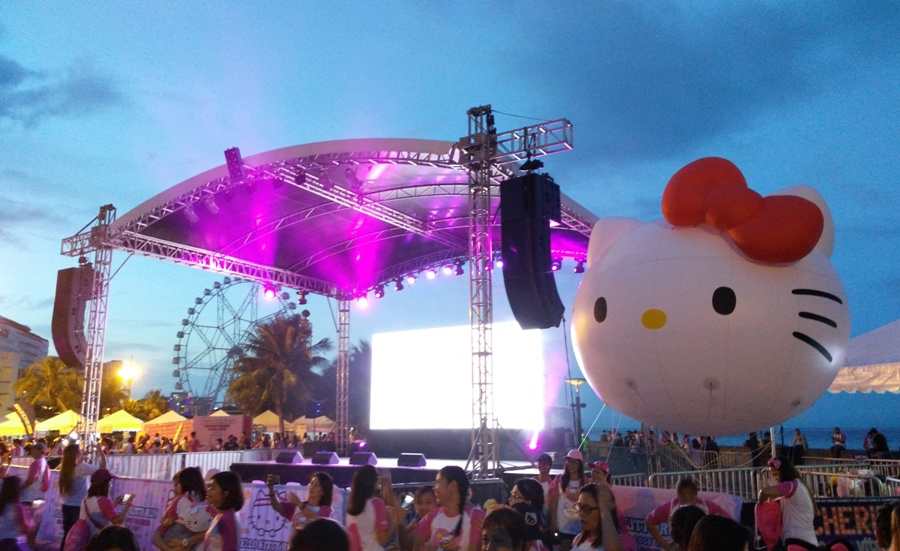 We were grouped under Wave No. 2, which means that we are the 2nd batch to start the run.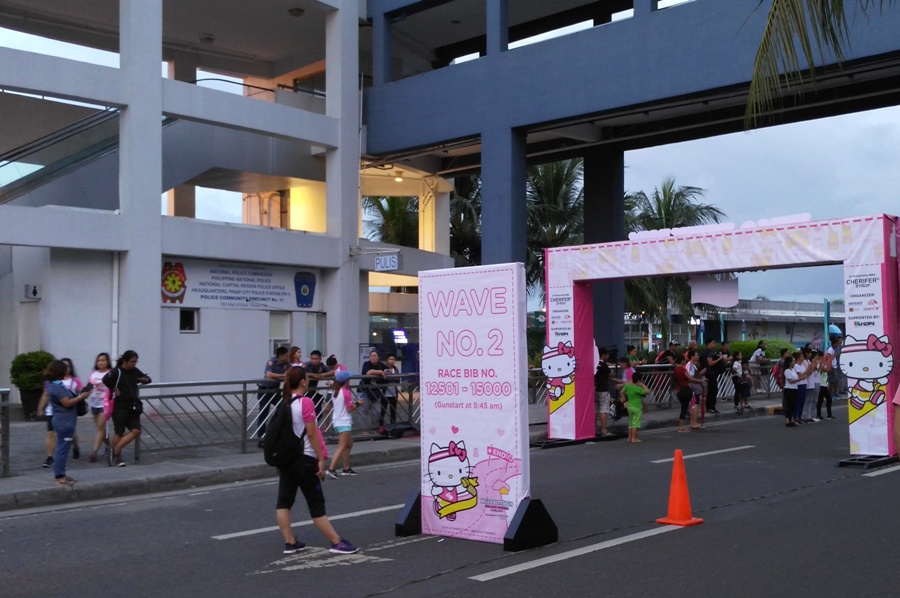 Unfortunately, the groupings and schedules were not followed.  Naging kanya-kanyang start na lang, but no issue there since the crowd was not that big so it was still orderly.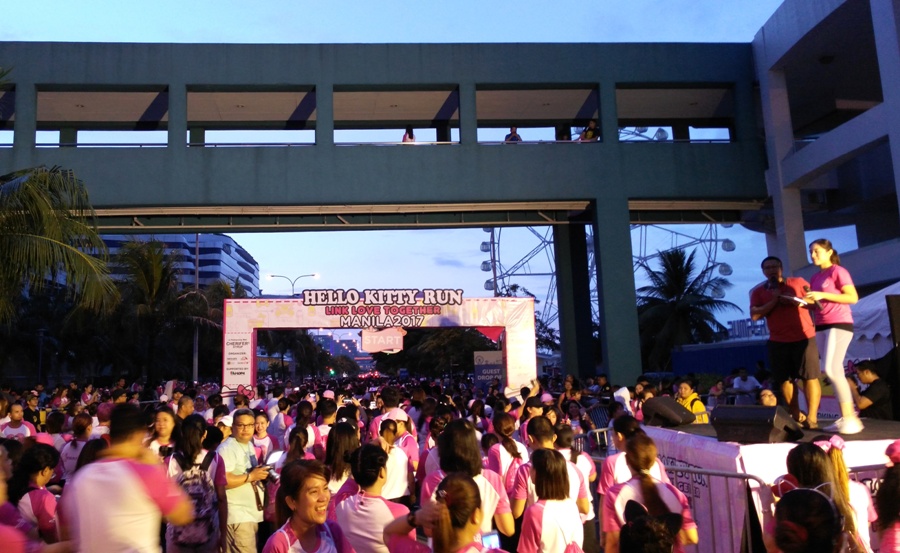 But I was disappointed because Hello Kitty did not run with us.
Anyway, AJ and I did a walkathon lang because tamad talaga ako tumakbo hehe!  Also, I don't want to look haggard and sweaty in my pics, hehe!
Thank God for good weather that day, it was a perfect day for walking.  Before I knew it, we have already reached the pit stop for 1K.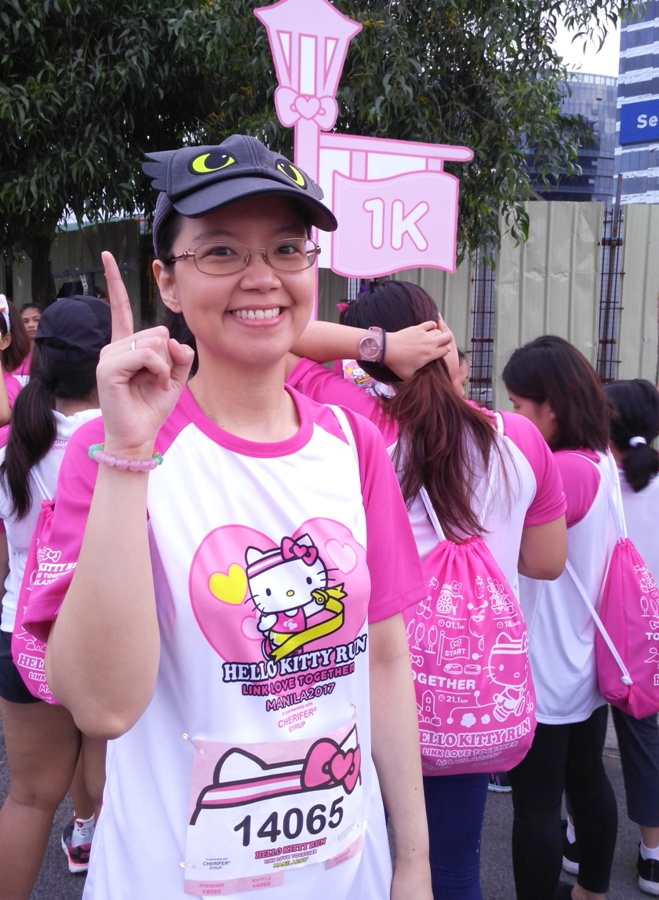 Our race kit came with a drawstring bag (distributed on the day of event) which contains a small yogurt pack and other freebies.  We used our drawstring bag to hold our towels, wallets and camera.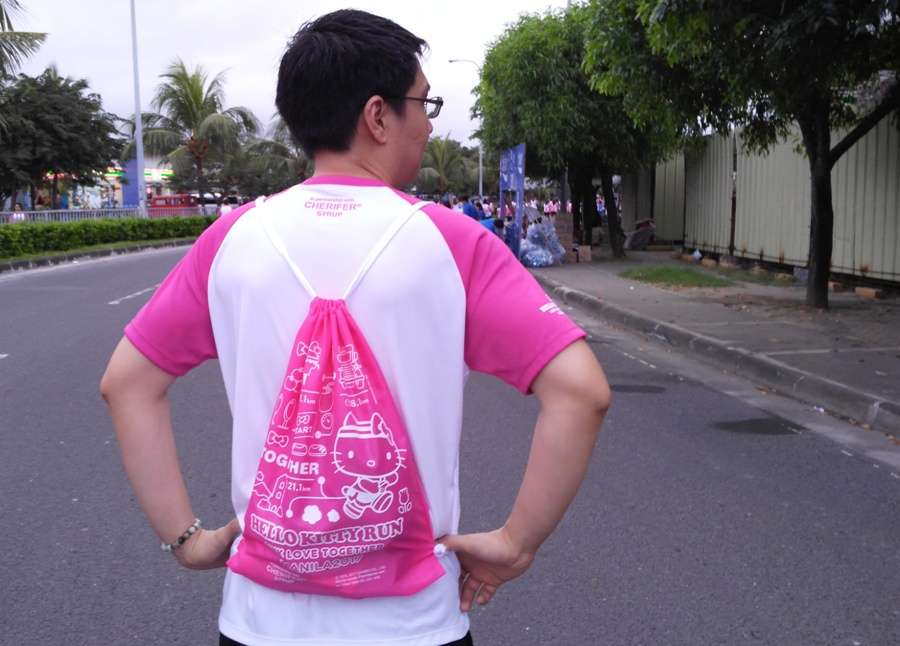 The 2k pit stop: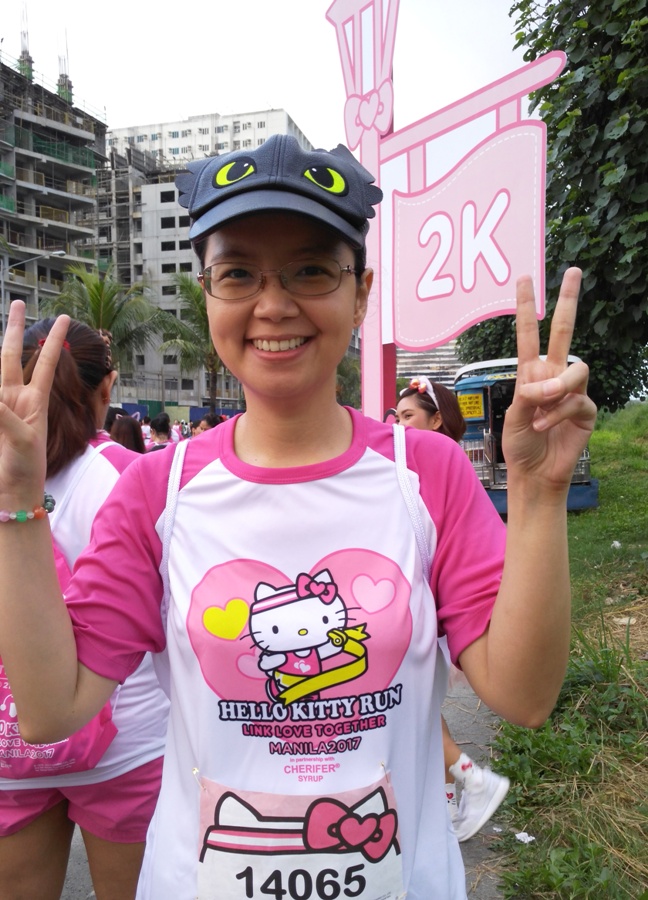 There was a Pocari booth at every kilometer stop.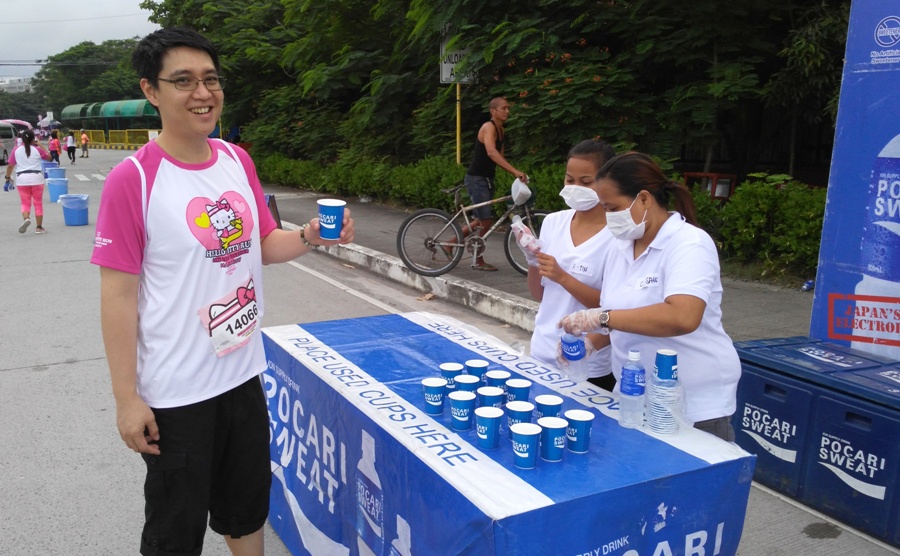 I spied my office on our way to the 3k pit stop.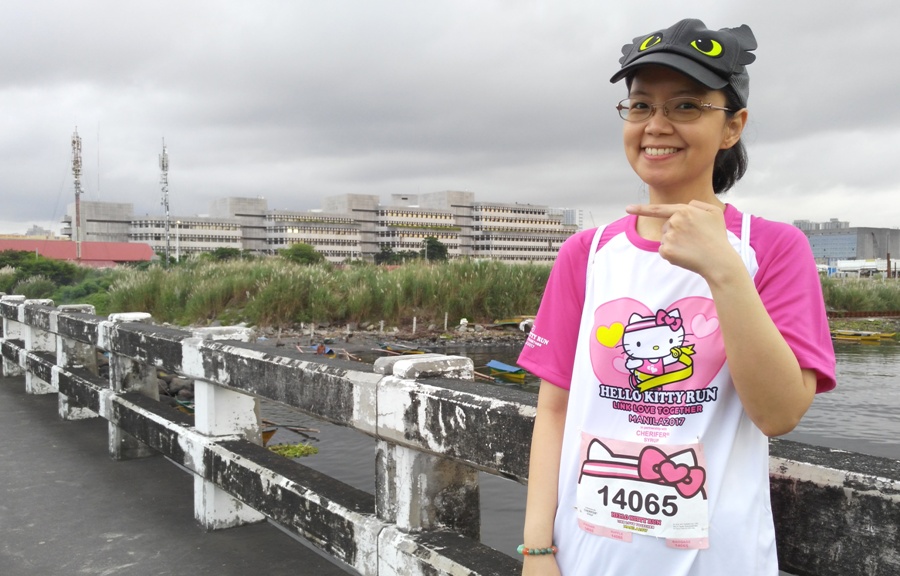 Yehey, nasa gitna na me ng race route!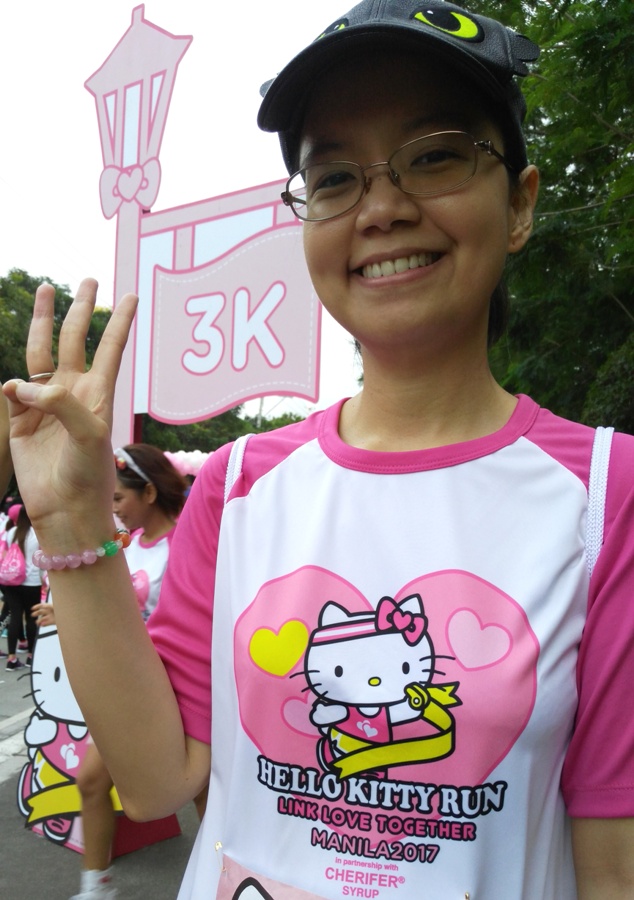 My favorite part of the walkathon: Pick-a-Prize!  There were Cherifer items plus more to win and take home!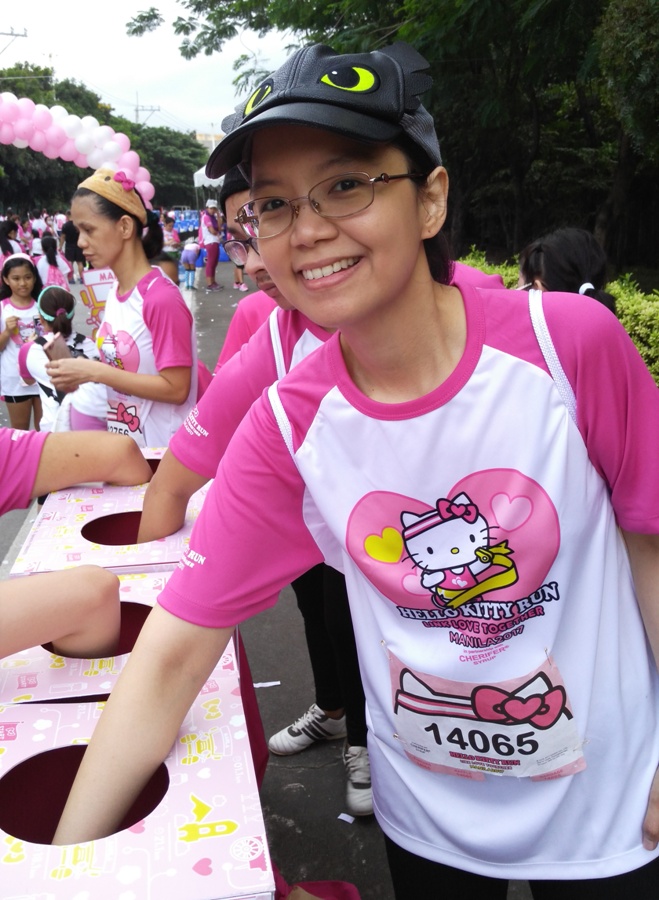 Getting there… on to the 4k stop and not sweating a bit, hehe!
There were installations like this one below in between the route stops, perfect for photo ops.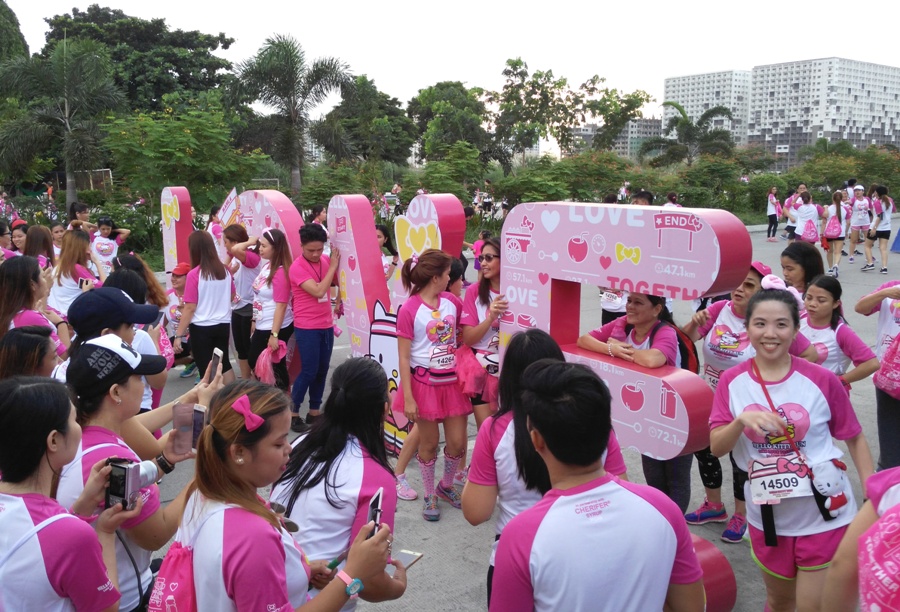 Finally, I reached the finish line!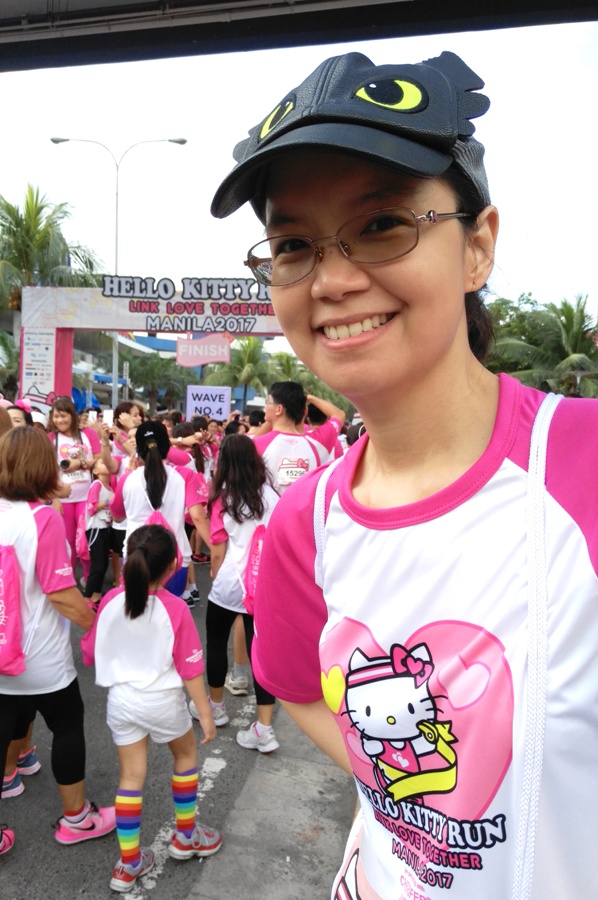 As it turned out, the Finisher's Medal was a paid merchandise (part of the race kit) that is given to anyone who presents the claim stub, and not strictly to those who finished the 5k route   =(    But I'm proud to say that the medal is proof that I finished the 5k route, even though I just walked all throughout.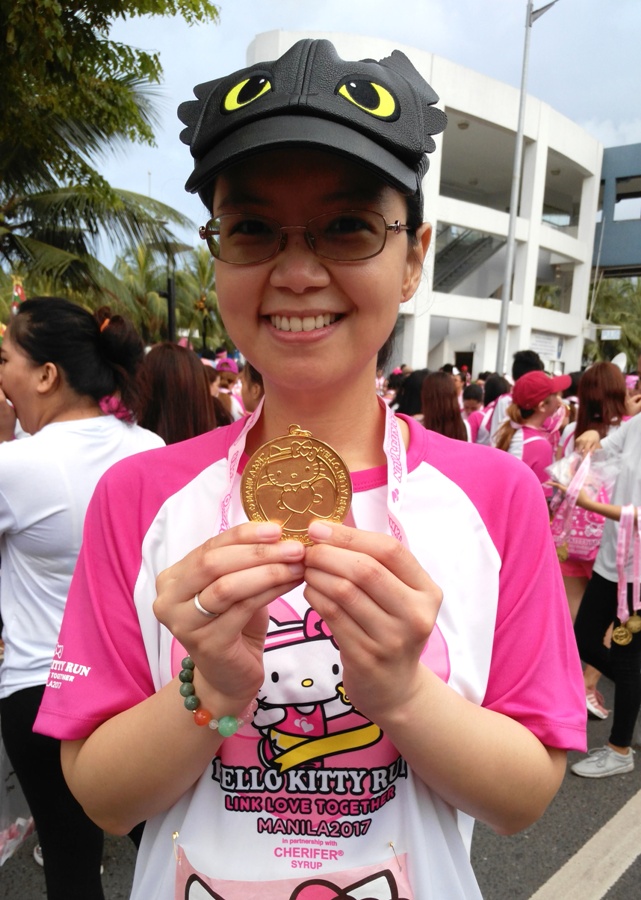 We didn't stay anymore for the after run party.  It rained a bit at the area (just after I got the medal), and there were just too many people lining up in the merchandise booths and photo booths.
Before heading home, AJ and I had breakfast at a nearby Starbucks.  What a perfect way to end a pink-filled morning: endorphins happy with the long and relaxed walking, a perfect cup of brewed coffee to wake up the senses, and cute Hello Kitty items to take home as sweet souvenirs from the event.