Text and pictures by my Guest Writer: AJ the Hubby, the Baker (and now aspiring Chef too!) and the Gamer.
********************************************************
Over the past couple weeks I've taken a liking to cooking dinner.
I once made a Creamy Lemon Garlic Chicken, which I initially paired with rice. I had a lot left over from that, so the next night I cooked a serving of Aglio Y Olio Fusili to go with it.  The lemon and garlic flavors really fused well overnight, and the chicken tasted a lot better with the pasta.  It also helped that I had a small block of Pecorino Romano on hand, and freshly grated cheese really is full of aroma and flavor.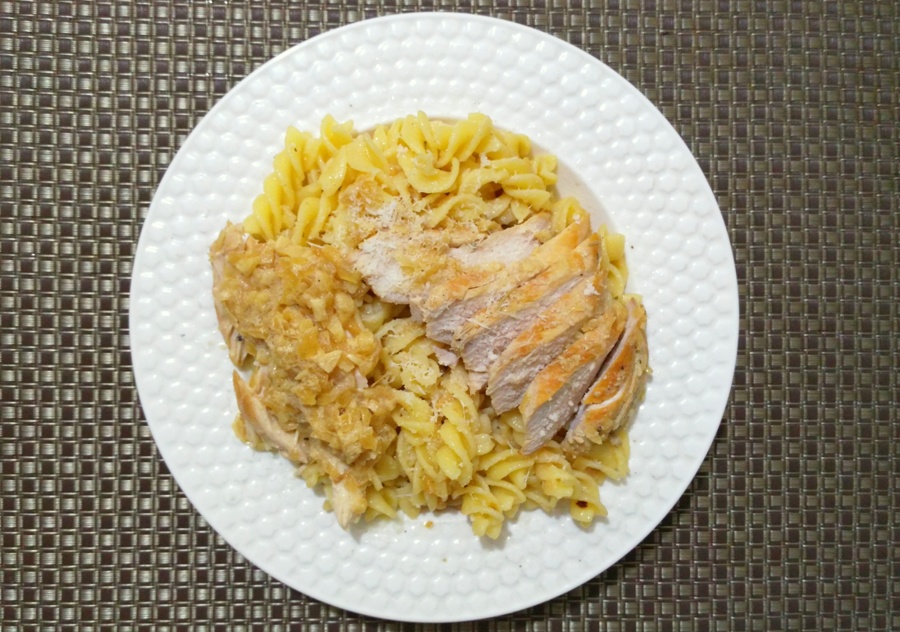 We also bought pre-marinated BBQ sticks which I grilled with an experimental BBQ baste which I made.  It turned out good, with some roasted potatoes using freshly grated cheese and melted butter.
Next I cooked a serving of Honey Garlic Chicken Thighs and that also turned out great.  I used wild honey and a splash of lemon to round out the flavors, plus the chicken thigh had more natural flavor compared to breast fillet. I fried some rice on the same pan so I can mop up all that sticky yummy sauce, and sprinkled some freshly chopped green onion for added Oriental flavor.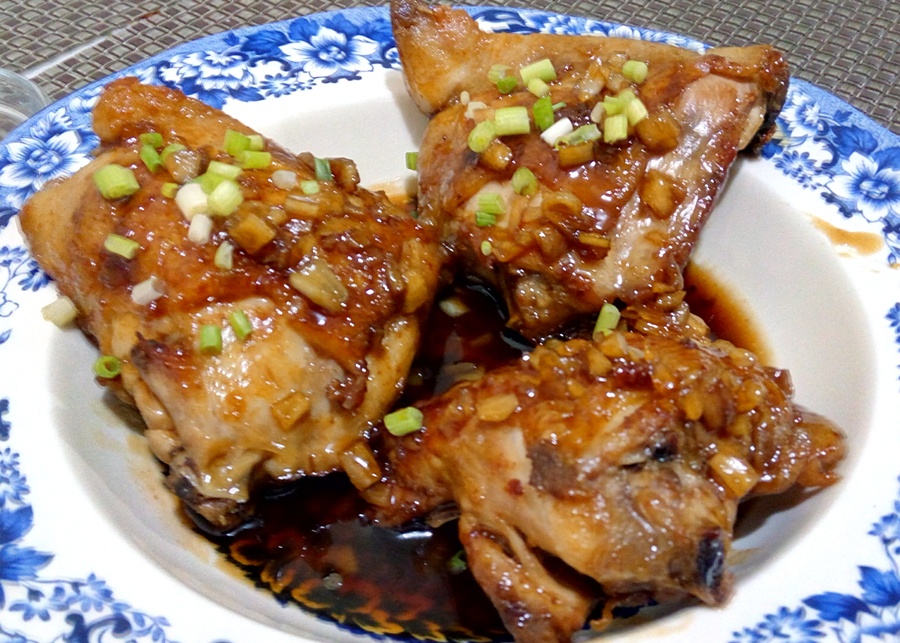 On this lazy Sunday we wanted to try another home-cooked meal. I defrosted a couple of pork chops, seasoned it generously with salt, and then seared both sides for about 4 to 5 mins each. After removing the chops, I drained off some of the fat in the pan and then tossed about a tablespoon of butter to saute some sliced garlic and chopped onions for about 2 minutes. Tossed in some mushrooms and let the liquid from it deglaze the pan. This way the 'fond' from the seared chops got incorporated into the flavor.
I added fresh basil leaves followed by some buttermilk, grated Pecorino cheese, a little water and then simmered it until it reduced by about half. At that point, I returned the chops and its sauces back into the pan, and then it was done!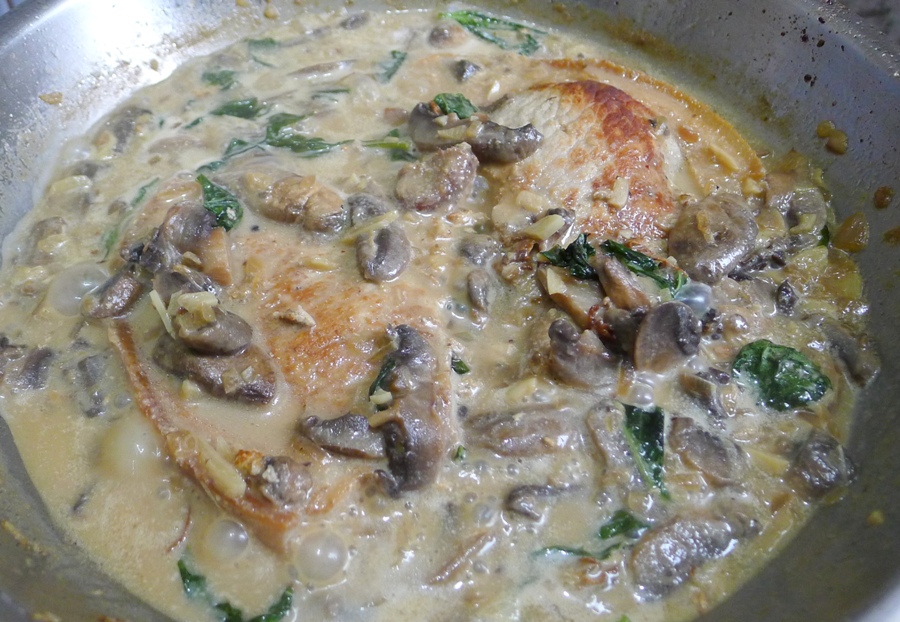 Key error I made here was seasoning it with some more salt and fresh ground pepper, but the cheese already provided the saltiness needed for this dish. Needless to say, the mushrooms absorbed a little more salty flavor than is ideal, but overall the final dish went really well with plain steamed rice.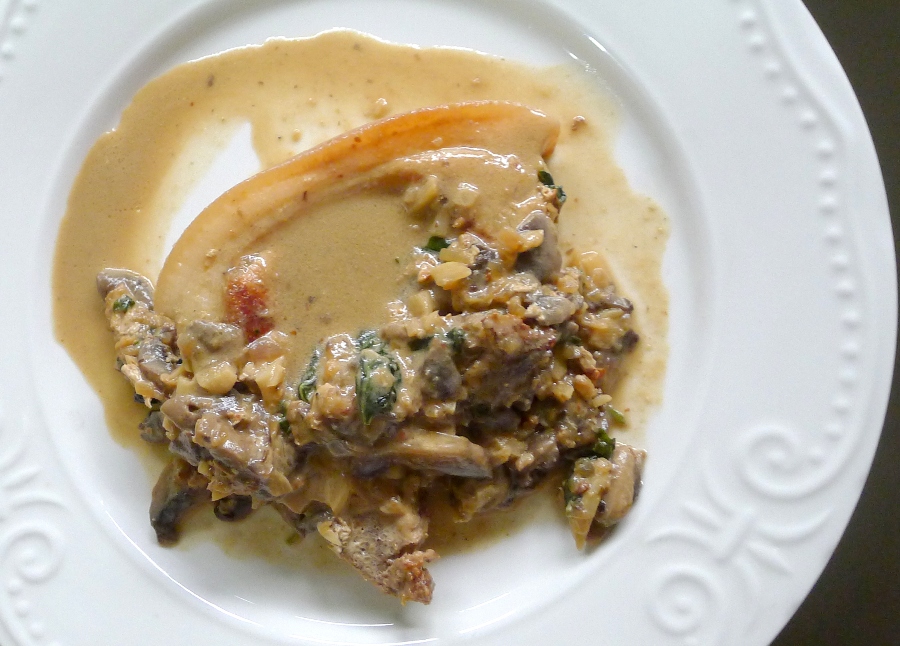 Where do I get ideas for meals to cook? I just head over to Youtube.com and do a quick search using relevant keywords.
Normally my keywords would start with the meat that I wanted to use, like chicken thigh or pork chops, then drilled further using ingredients I have on hand like garlic or lemon and such.
There's a ton of instructional videos that would take just a minute or two to watch. I'd watch some of those, and then find me a favorite or two based on how simple they look. I've gotten a ton of nifty ideas from the channels of Foodwishes.com, Buzzfeed's Tasty, Cafe Delites, and Home Cooking Adventures. But I'm not beyond taking different ideas and mashing them together since I really like experimenting anyway. And that's also the reason why I can't really describe measurements as precisely as you'd hope. Most times I really just eyeball it and taste it and make adjustments as it cooks.
As with most experiments, sometimes it's successful and sometimes it fails. The important thing is to learn and still have fun while you're at it. I hope you give cooking and baking a try.  To borrow Chef John's closing statement from Foodwishes.com: And as always, enjoy!!!