I was in Cebu last June to visit my family there and to spend quality time with my nephew Liam, who is now 5. What I thought would be a weekend of "catching up" activities with him turned out to be full of drama because we argued (a lot!) while playing games!  He is naturally competitive, and so am I!  Haha!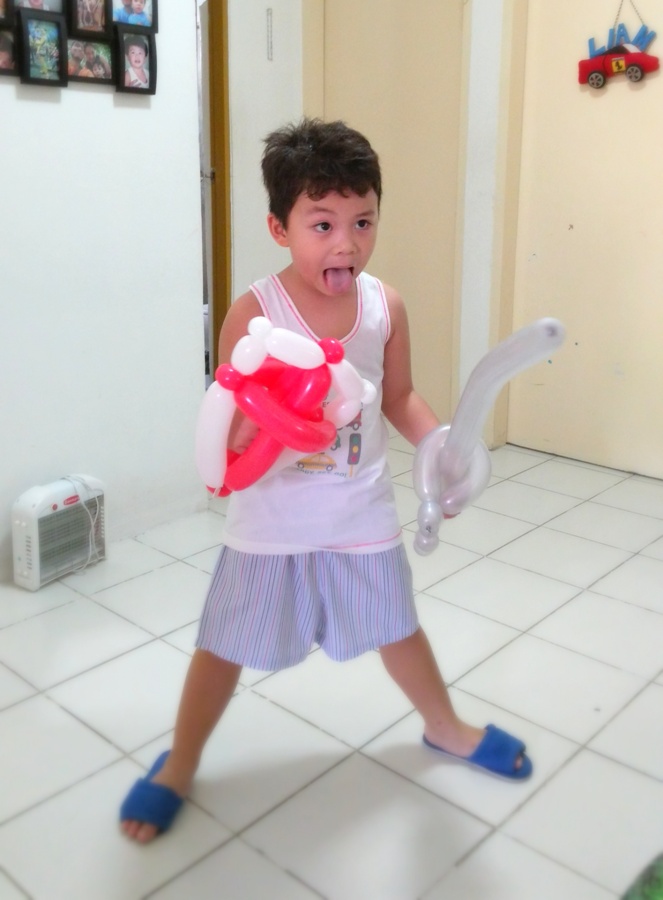 We are still trying to resolve our 'little' conflict. I have said 'Sorry' many times over, but it seems that the only thing that will make him "not angry" with me anymore is when he finally beat me into a game of balloon sword fight! But for that, he and I have to wait a litttle longer because I cannot go back to Cebu anytime now and he cannot travel either because of school.
But in between the tampuhans we had, there were also the wacky moments with my phone camera, the Xbox sessions that lasted until midnight, eating at Cafe Georg and shopping at God's Grace Farm.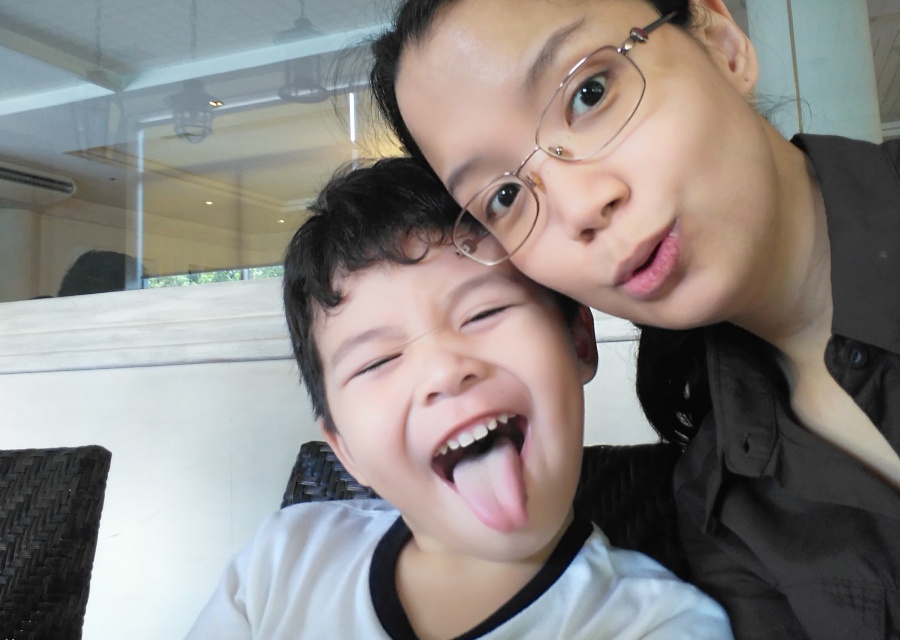 Cafe Georg
I scheduled my flight very early in the morning so we can have lunch at Cafe Georg, which serves a wide selection of menu from salads to dessert.  Check out their menu below and find familiar, comforting dishes at very, very affordable prices.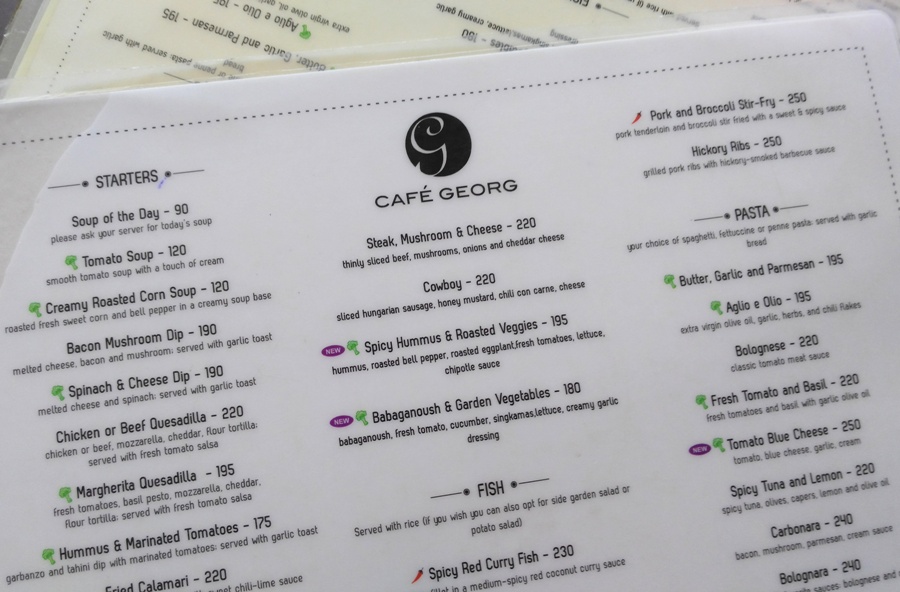 The restaurant-cafe has been around since year 2000 and is sort of an institution already in Cebu, highly patronized by the locals.  This is my first time though at Cafe Georg (yea, I've been visiting Cebu regularly since 2010 and I got to try it only now) and I was not disappointed.  The food we ordered were all good, the cafe's ambiance light and perfect for family gatherings but the service is kinda slow (maybe because it was a weekday lunch hour).
We were a party of 6 (with 2 senior citizens, hihi) and here are what we had: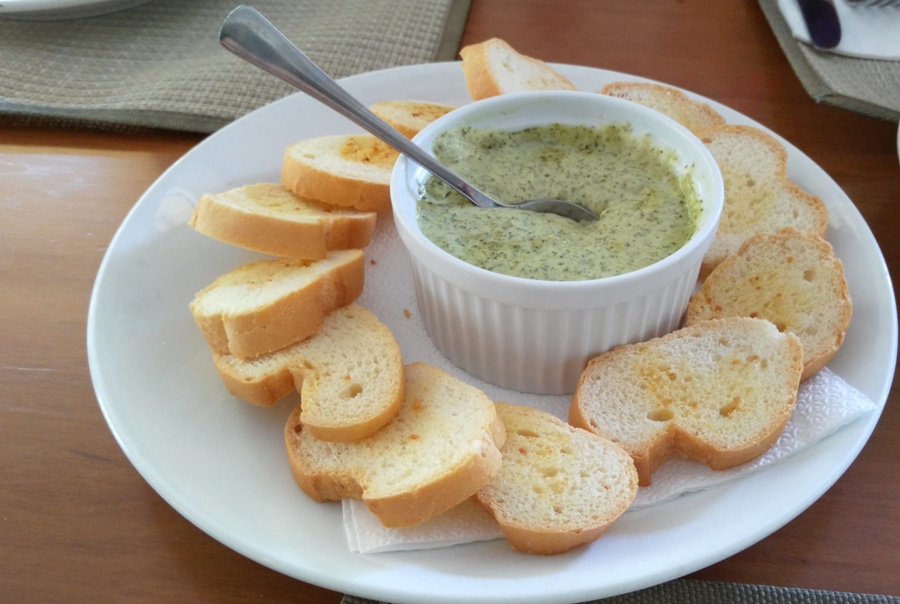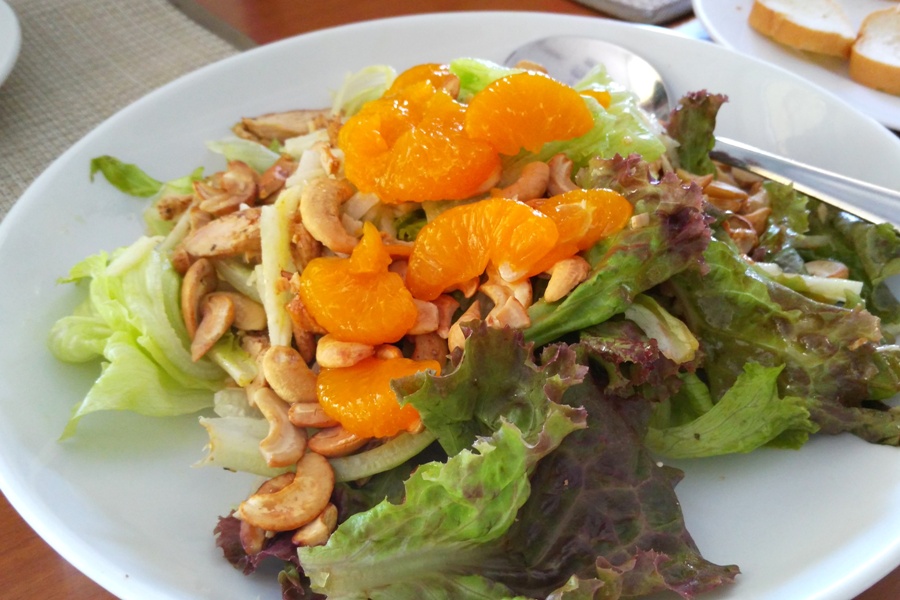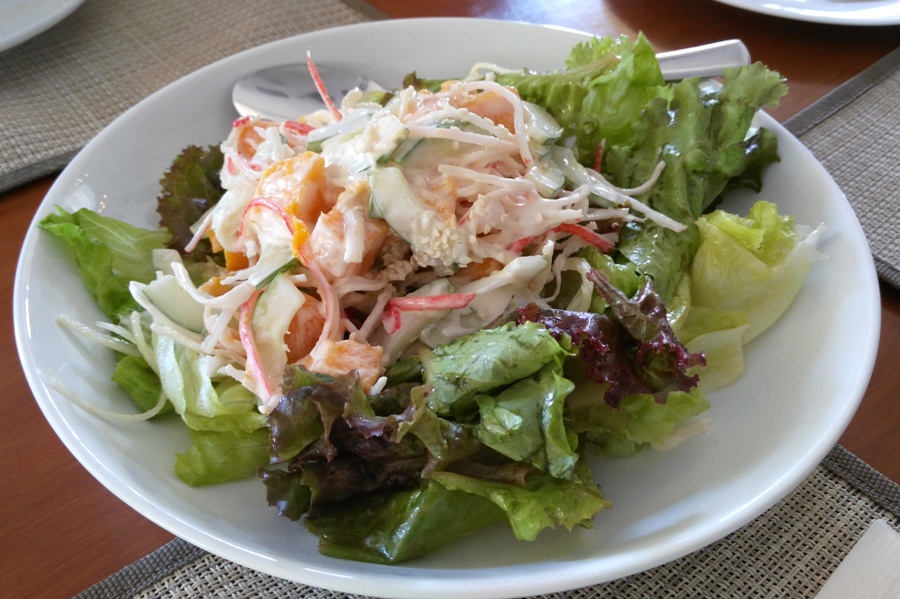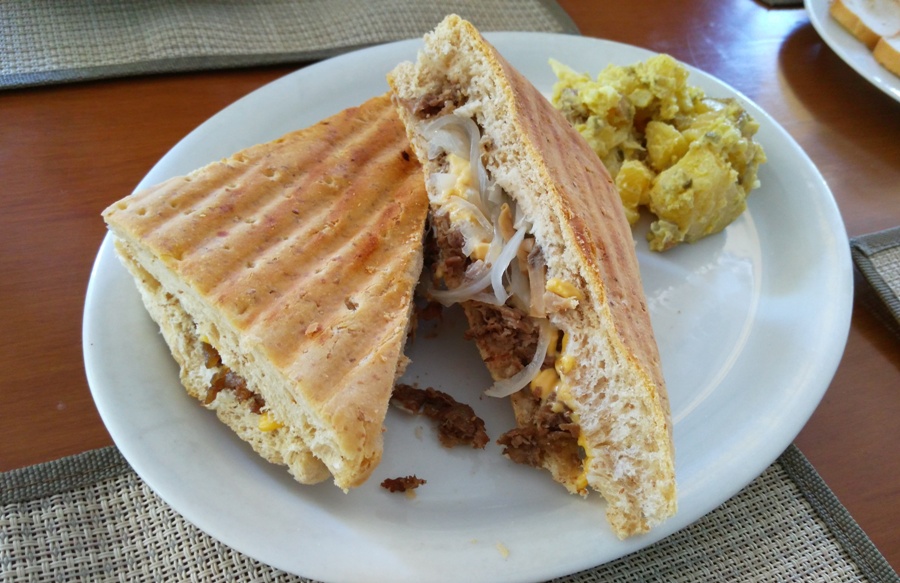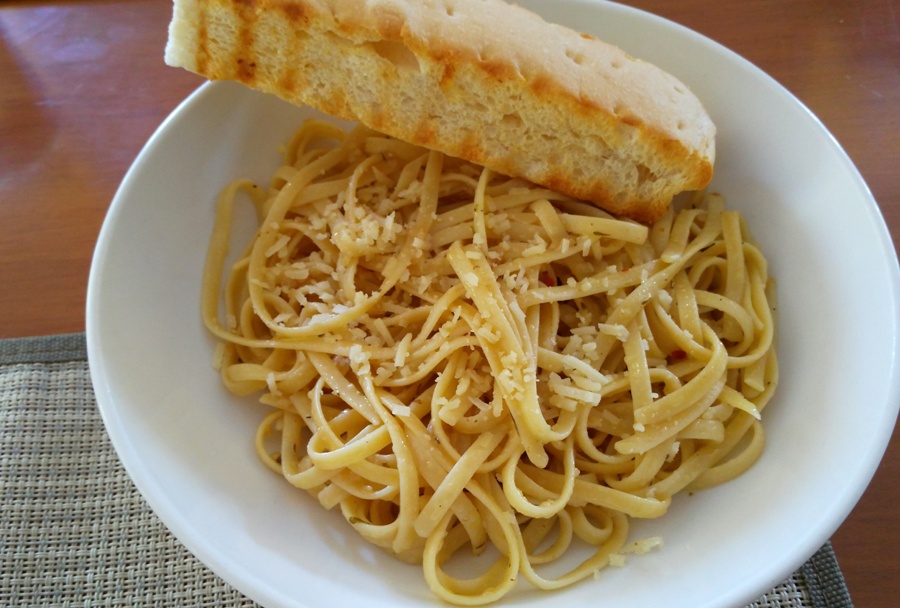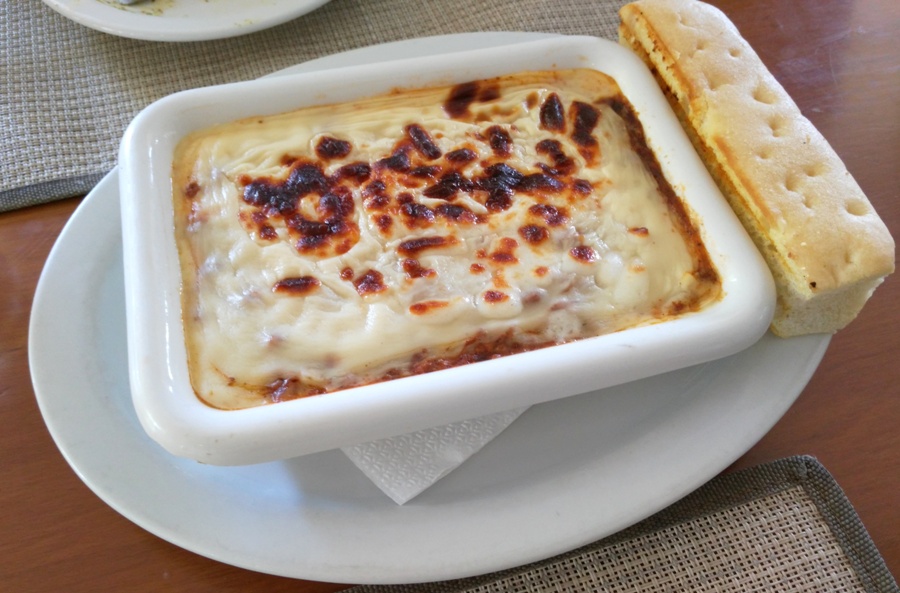 There were so many cakes to choose from for dessert, but Liam (yes, my 5-year old pamangkin) said that we should try their Blueberry Cheesecake and Mango Tiramisu.  Aba, marunong na mag-recommend!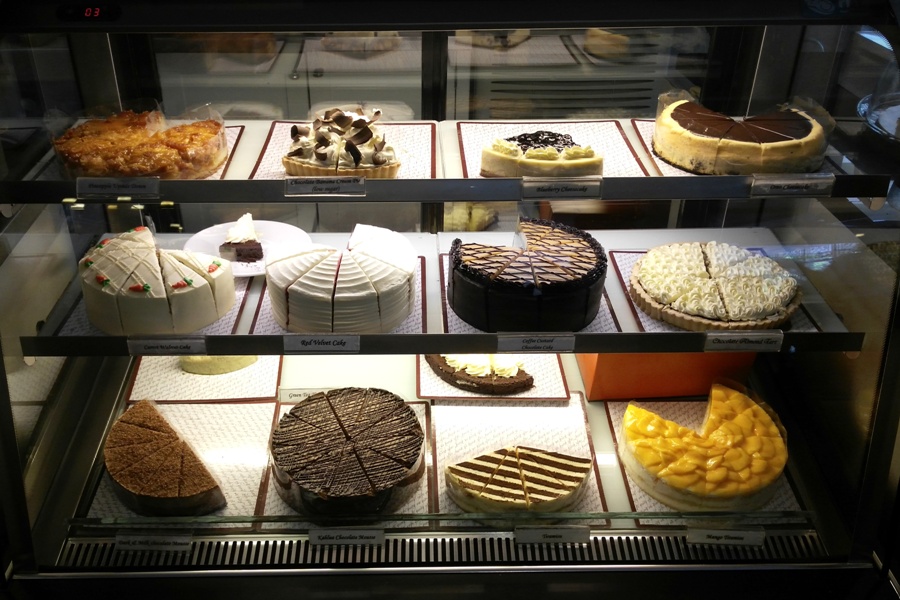 And he's right, both cakes were good(!) and not overly sweet.  The Mango Tiramisu is especially addicting, even without the coffee in its recipe.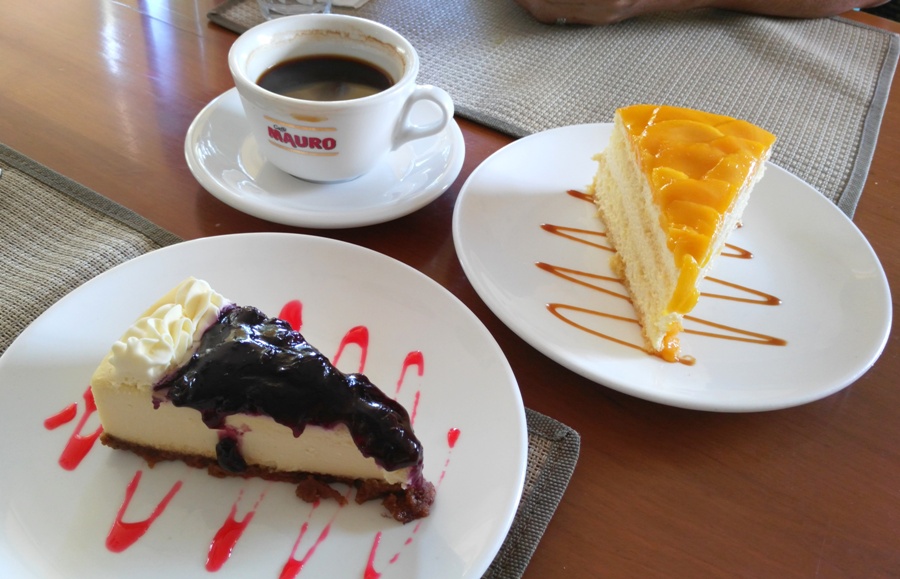 Liam really liked their blueberry cheesecake.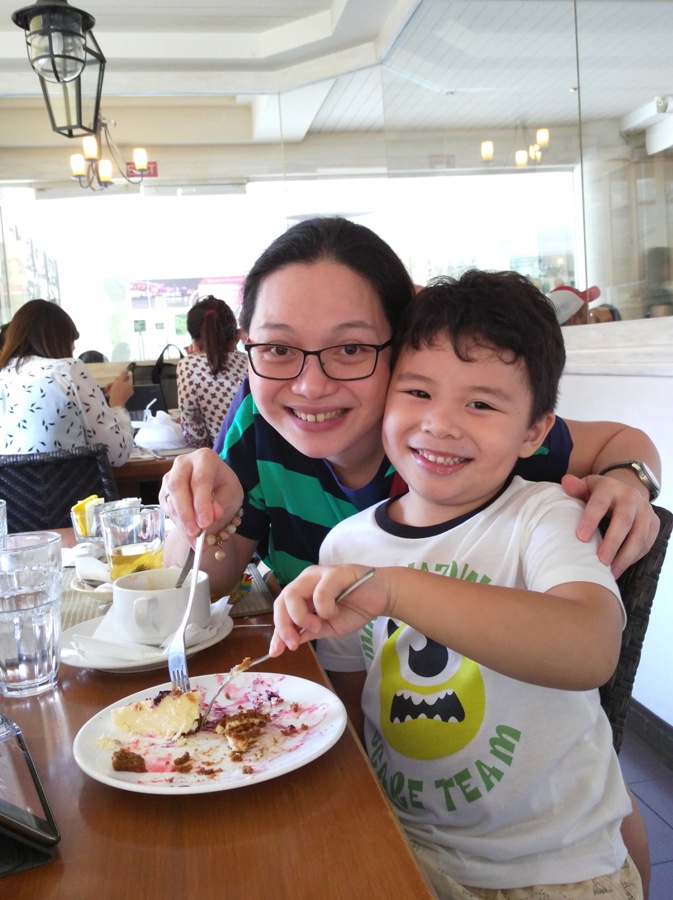 This china cabinet is the first thing that will greet you at Cafe Georg.  I was instantly smitten by it, and now I want one like this built for my teacups collection!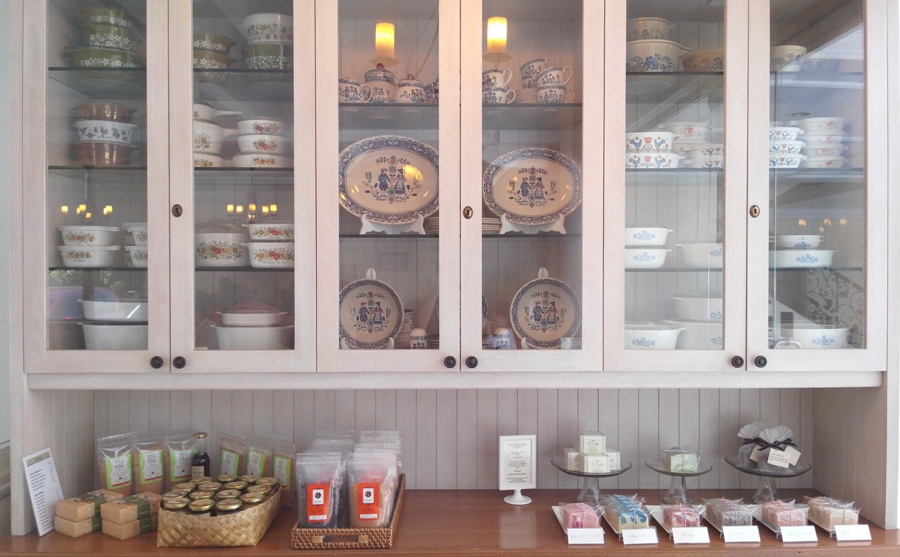 I got curious with the items under the plate cabinets, and found out that they are consigned items for sale.  I especially love the unique packaging of the all-natural soaps from SoapJam.  You would think that they are cake slices if you will not look closely.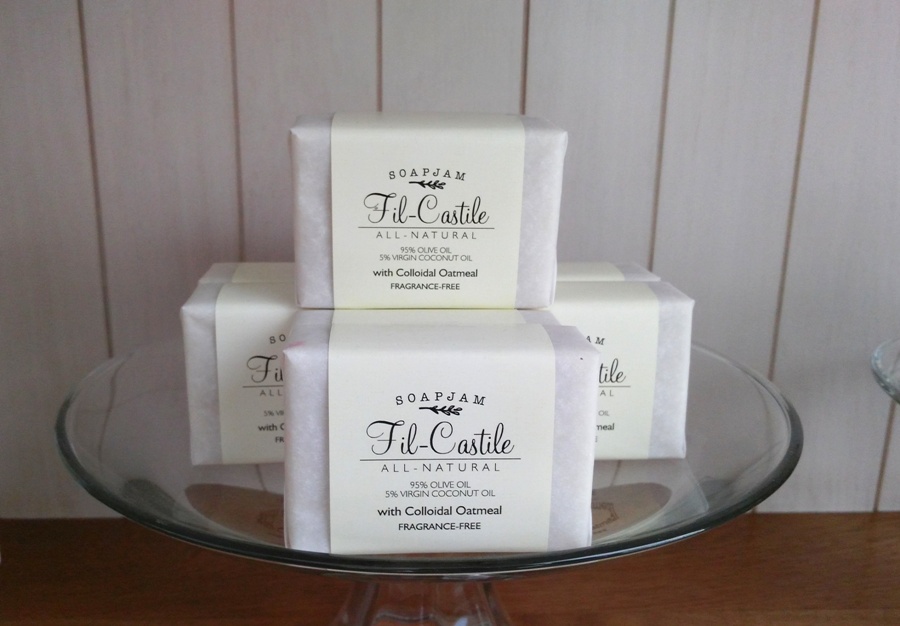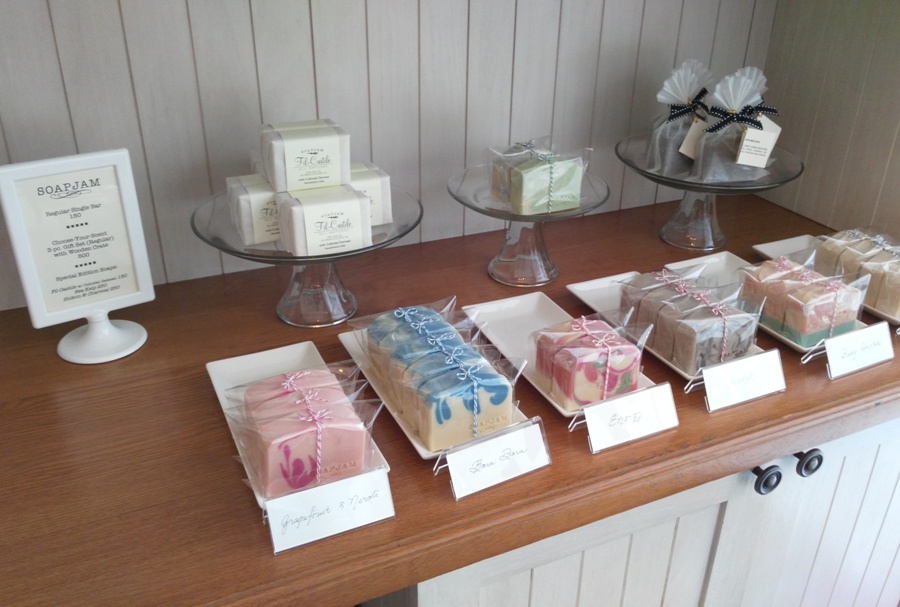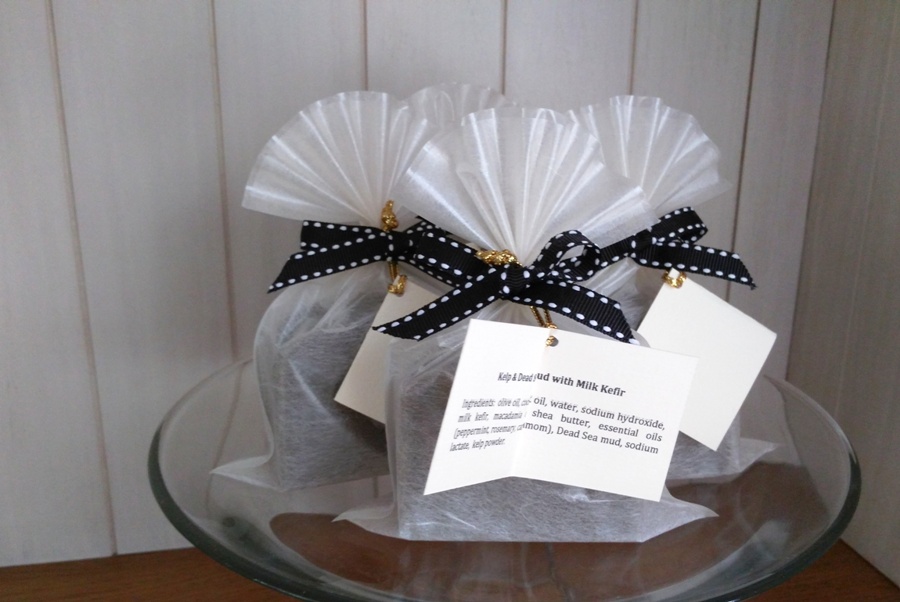 Pili & Pino's products are also available, including their all-natural, tropical fruit jams.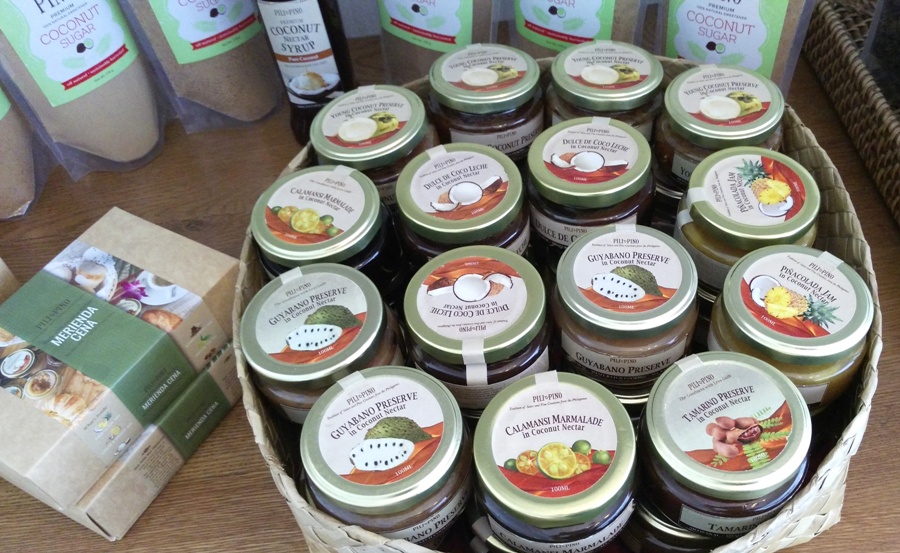 God's Grace Farm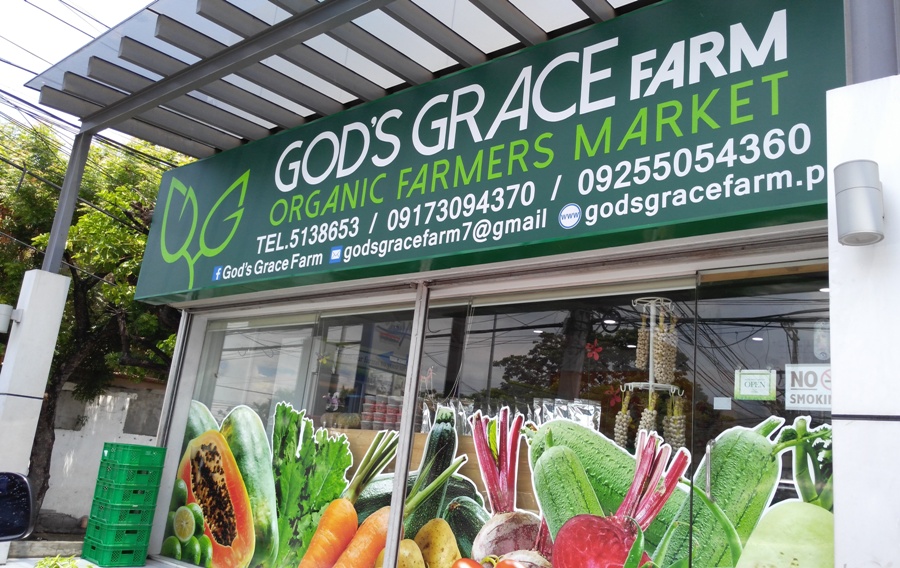 I was also able to visit God's Grace Farm, a fruit and vegetable store a few blocks away from my brother's residence.  I've been stalking their Facebook account for years now (the owner is a friend of my sis-in-law), and was happy to learn that the once small vegetable garden patch has grown into a big organic farm, with a fruit and vegetable store to boot!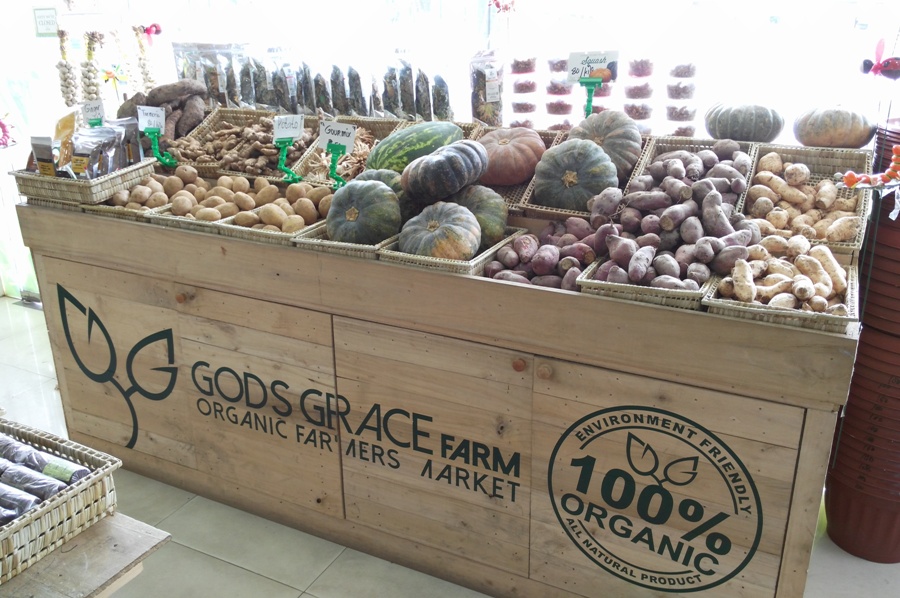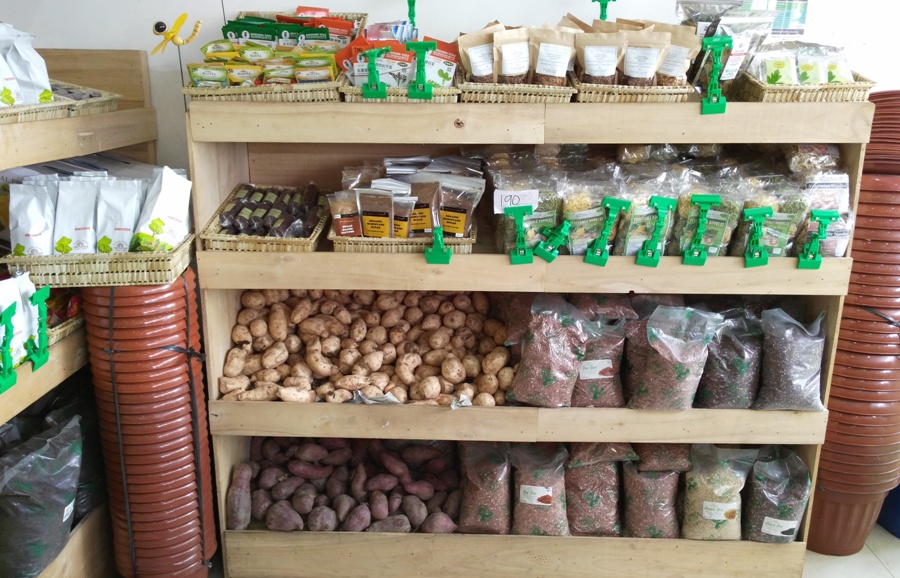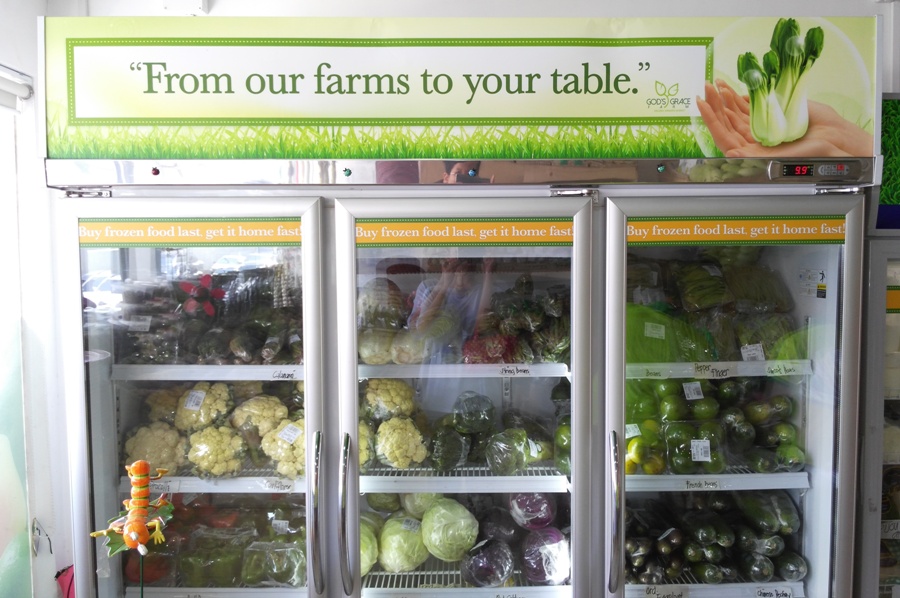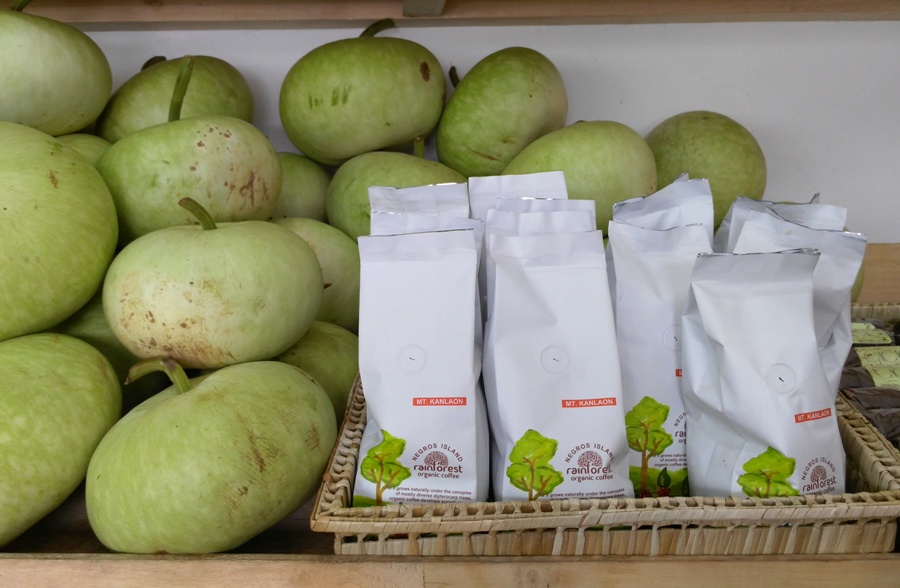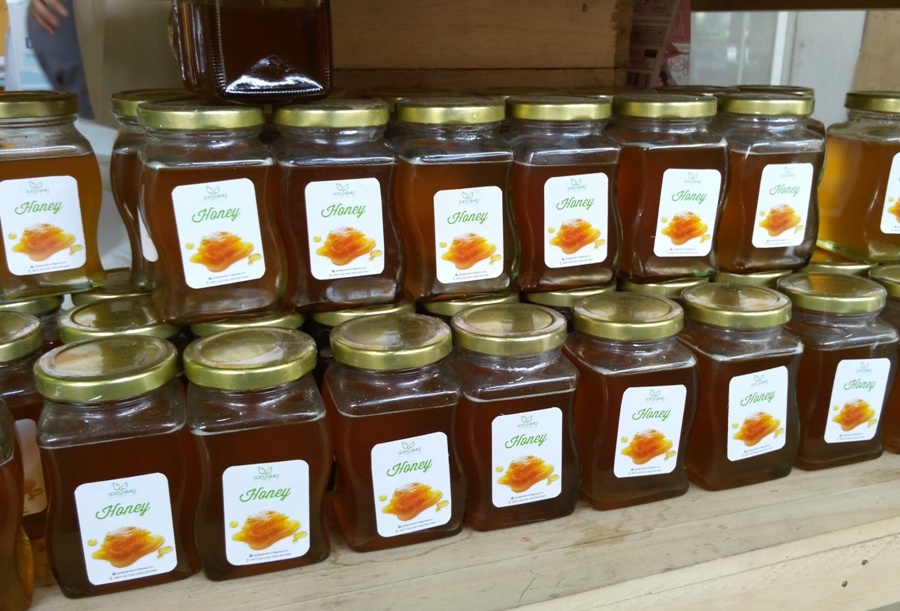 You have to try their delectable sunflower sprouts which are perfect for salad or for snacking.  Sunflower greens are also said to a powerhouse green food, packed with vitamins A, B complex, D, and E and they also contain minerals including calcium, copper, iron, magnesium, potassium and phosphorus.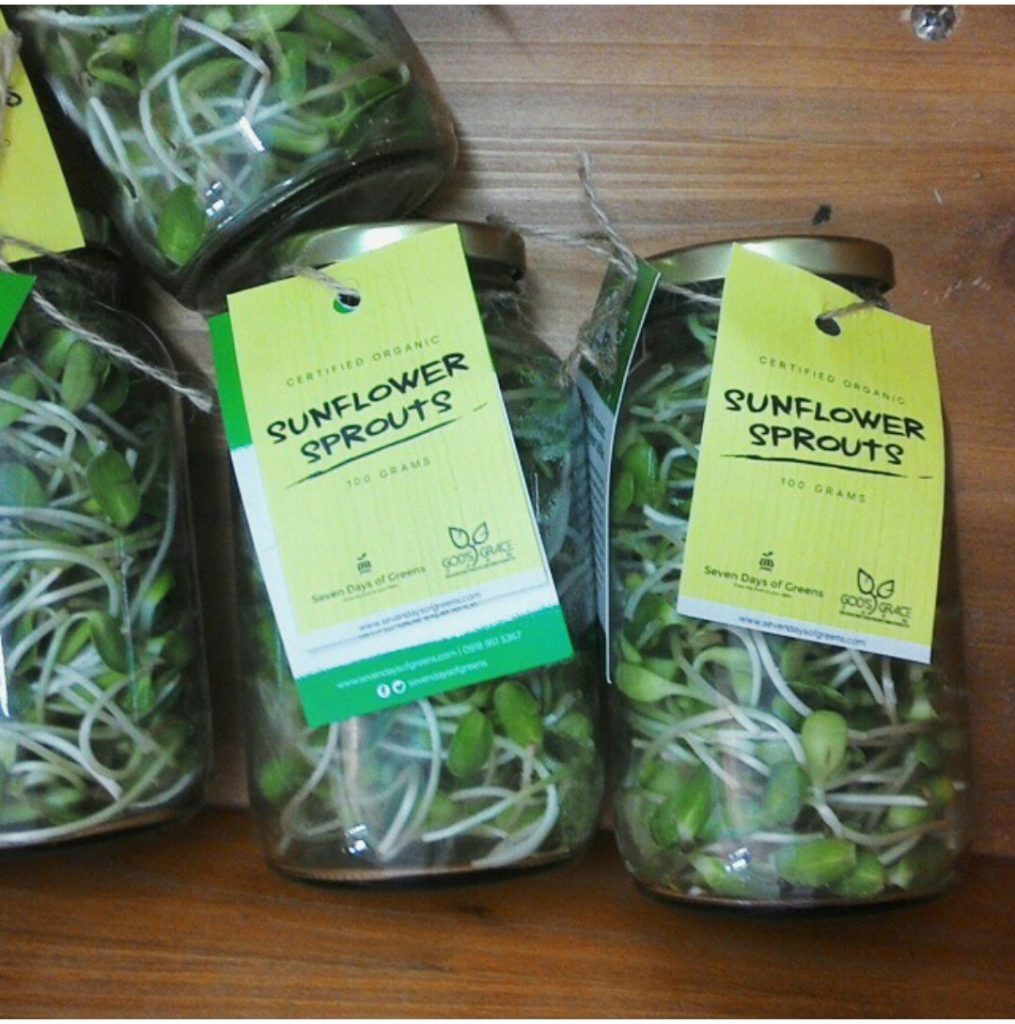 In Manila, you will find God's Grace Farm products through Seven Days of Green.  
This is what I love about Cebu: I keep discovering new places in each visit! Hopefully I can come back in October (if Liam's mood will permit, haha!) and check out what's new and not-so-new that I haven't tried yet!
I also want to go back to this furniture and home interiors shop (next to Cafe Georg) and take more pictures inside because ang daming magagandang home accents and furniture talaga (which some of you here might be in the look for).   I was only able to cover this part of the store (with the walls covered with decorative flowers) because my nephew wanted to go home already and start our sword fight game.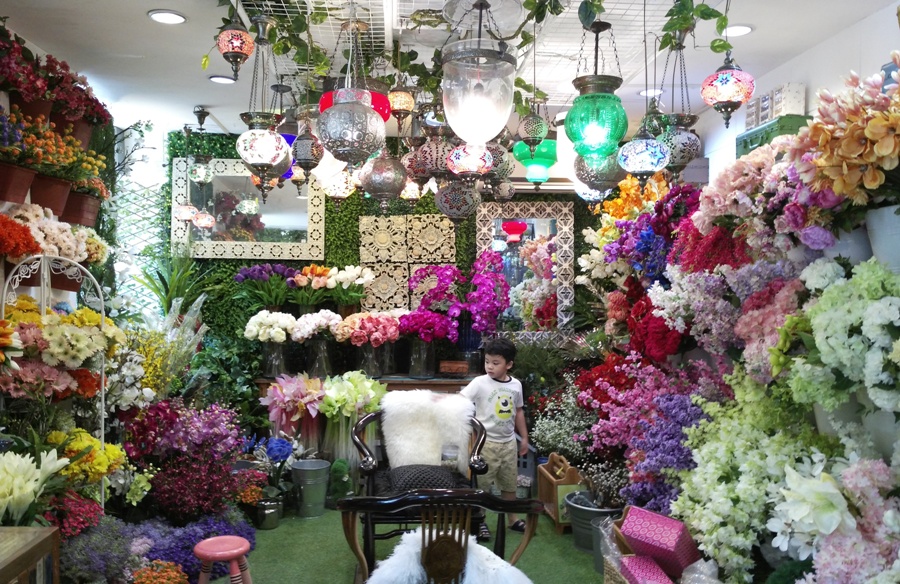 And hopefully by this time too, bati na k'me ni Liam and we can play again "normally" sans the drama and the time-out sessions (Liam with his mom, and me with his Lola haha!).
Cafe Georg  |  MLD Building, Gov. M. Cuenco Ave, Banilad, Cebu City
God's Grace Farm  |  TPE Building, Banilad Road, Cebu City (in front of Banilad Town Center)