Sometime last month, I found hidden among my jewelry cleaning clothes a pair of pearl jackets I have used for another earrings (now sold).  The pearls are of south sea variety, bought in Davao City.
I thought they looked lonely, so I asked my jeweler partner to make stud emerald earrings for me which I planned on pairing up with my pearl jackets.
The result is a beautiful pair of earrings with art-deco but timeless feel, and which can take you from day to night: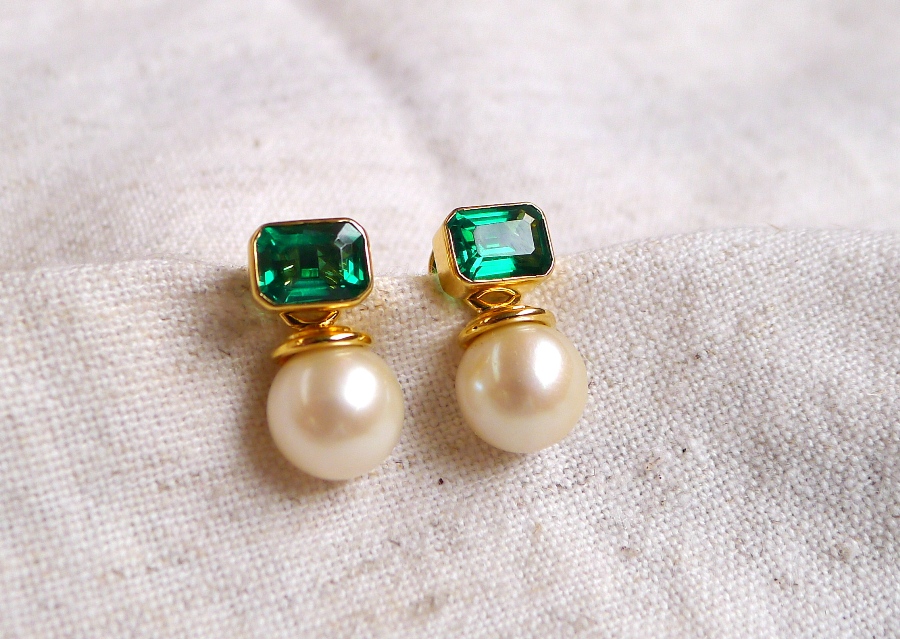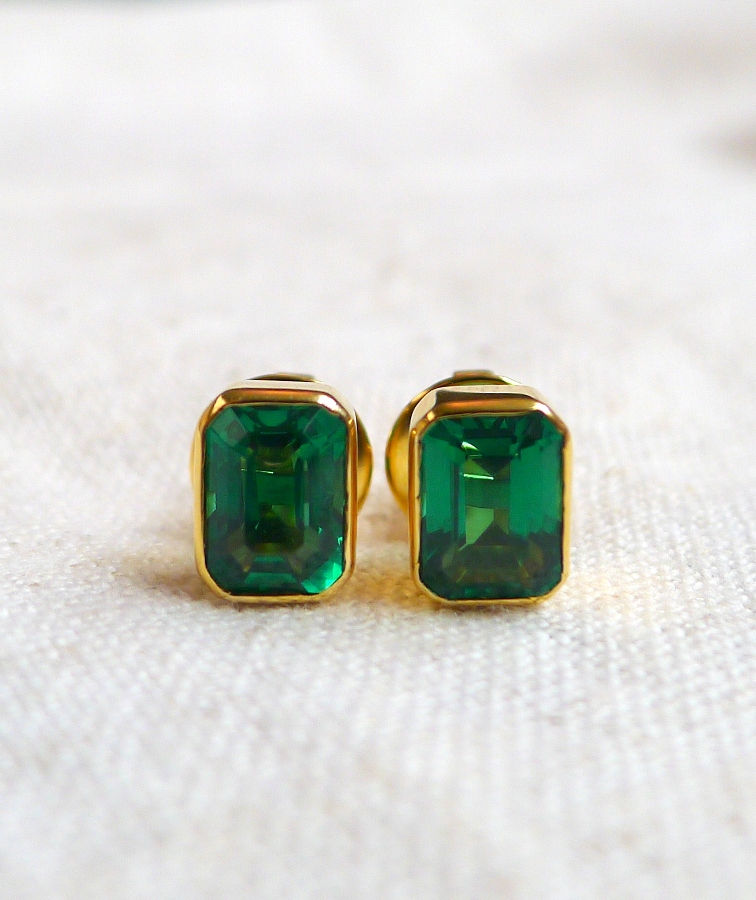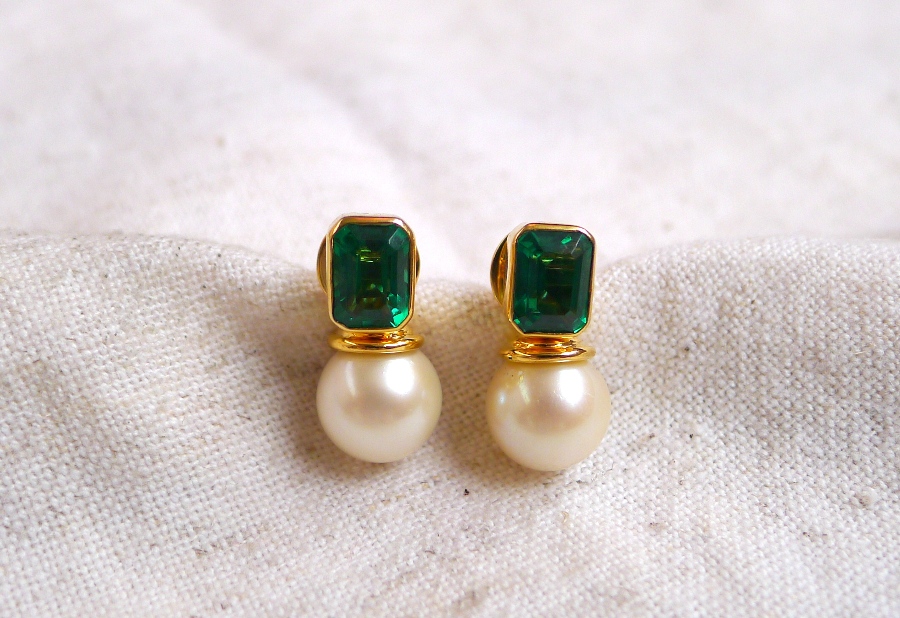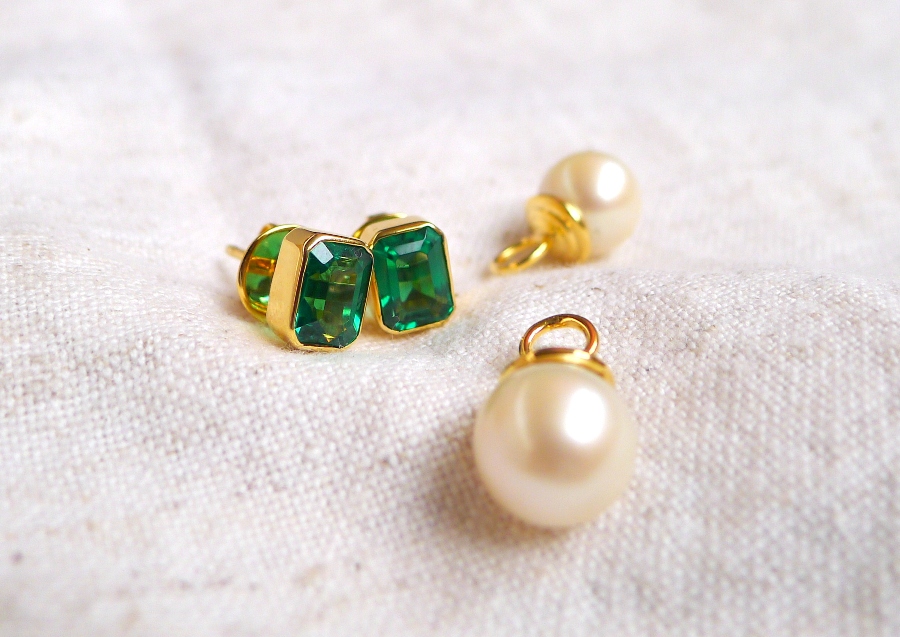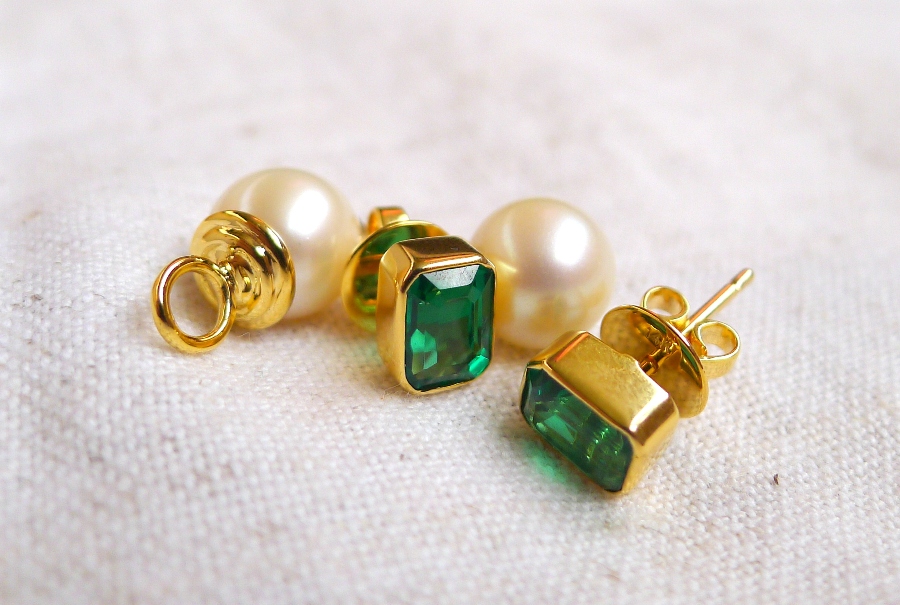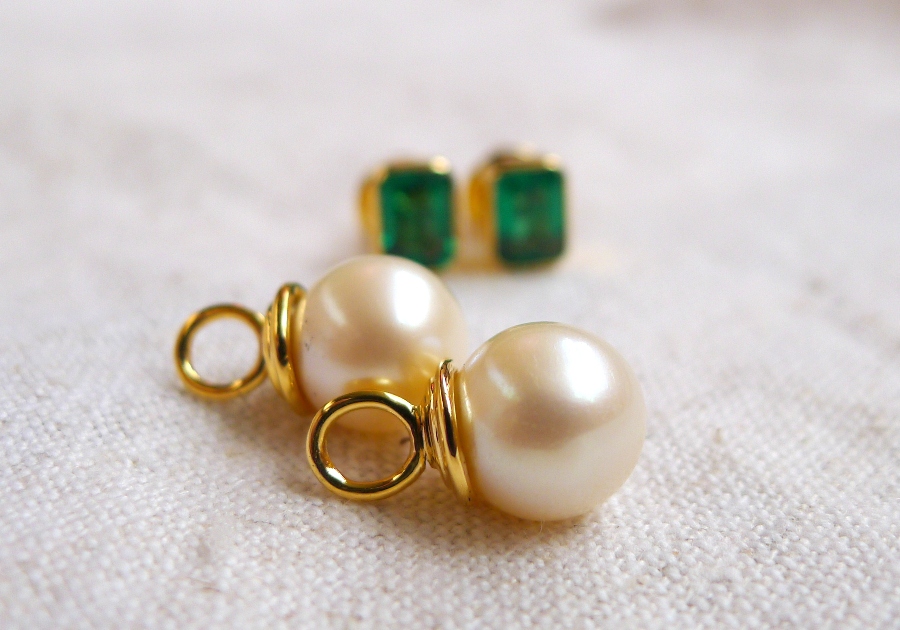 The earrings can be worn in 3-ways: as stud emerald earrings, with the pearl jackets (the emerald in vertical position) and again with pearl jackets (but the emerald in horizontal position).
This pair is available for purchase.  Please email me at [email protected] for price inquiries.