In celebration of the National Heritage Month, the National Museum of the Philippines offered free admission for the whole month of May.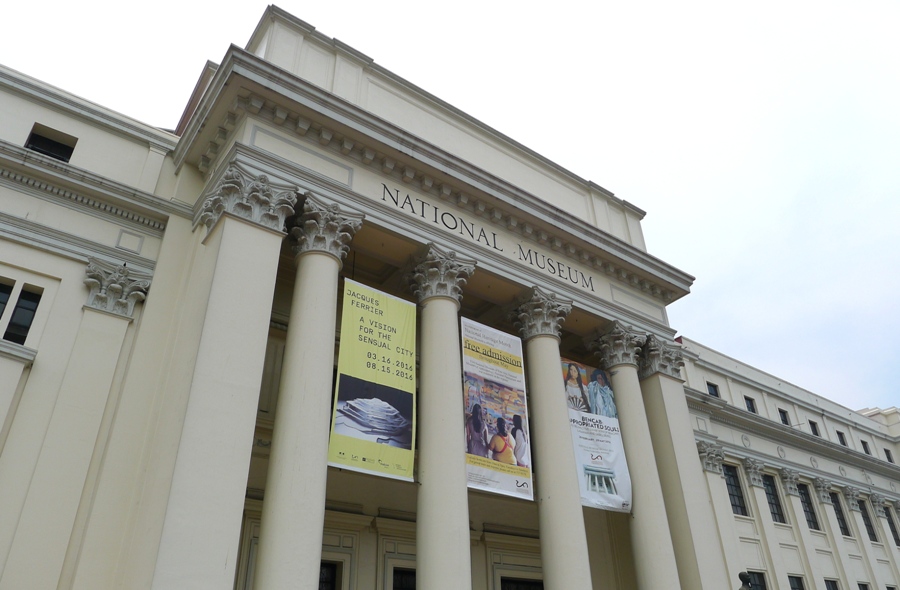 AJ took me here one sunny Sunday morning, and I was really excited to have this museum trip again.  I can vaguely remember anymore the last trip I took here (as a college freshman and as part of a course requirement) and, armed with a good camera this time, I am now able to document this trip and take pictures of the museum pieces that I found interesting.
Of course, one should not miss viewing the biggest and most famous national treasure of the Philippines: the Spoliarium.  Take time to 'scrutinize' the painting and you will really appreciate the rare talent of Juna Luna.  The life-size figures and their proportions, vivid color representations and realistic facial expressions are just perfect.  Every detail stood out.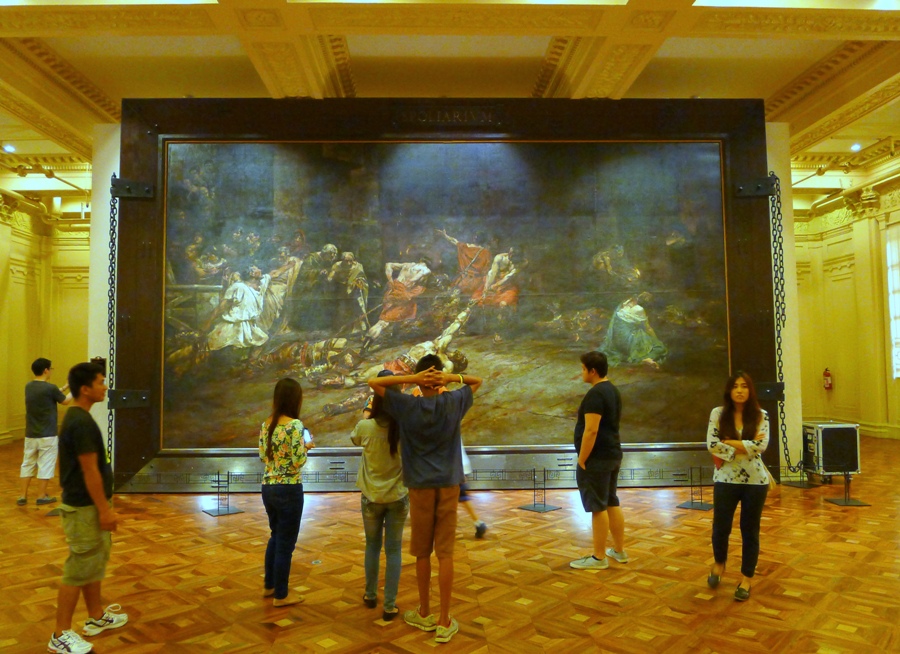 Across the Spoliarium painting is Felix Resurreccion Hidalgo's El Asesinato del Gobernador Bustamante ("The Assassination of Governor Bustamante").  This is also a massive painting with its height almost reaching the ceiling of the museum's ground floor.  It depicts the murder Governor General Fernando Bustamante in 1719 by a mob of friars.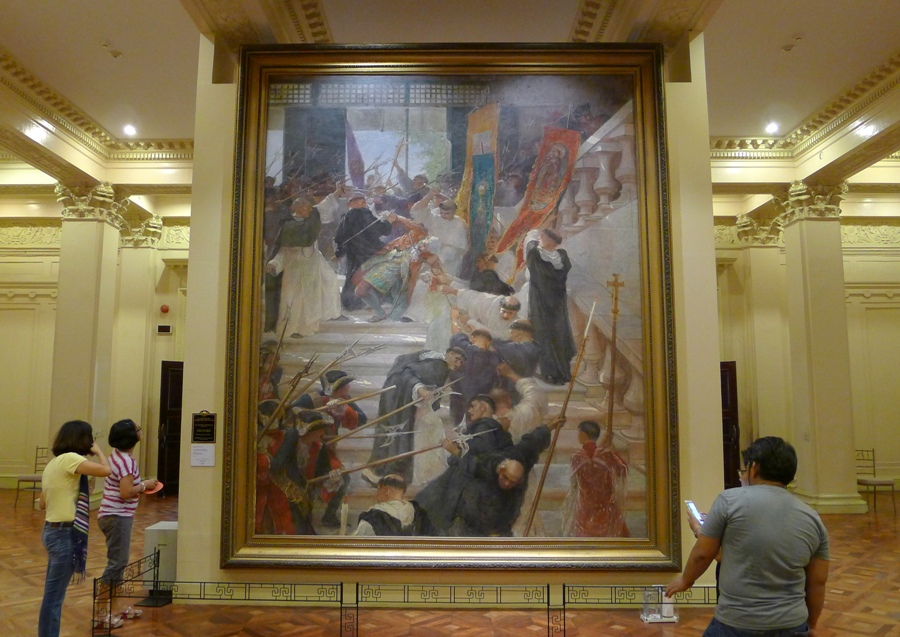 The National Museum is easy to navigate.  The ground floor houses most of the period paintings as well as the prized paintings of Juan Luna and Felix Resurreccion Hidalgo.  Equally interesting are the Luna paintings and his sketches from his student years in Italy and France.   He's really a gifted painter, as you will see below.  He did many sketches depicting the socio-political situation in France, which made a big impact on him and helped fuel the Philippine revolution against Spain at that time.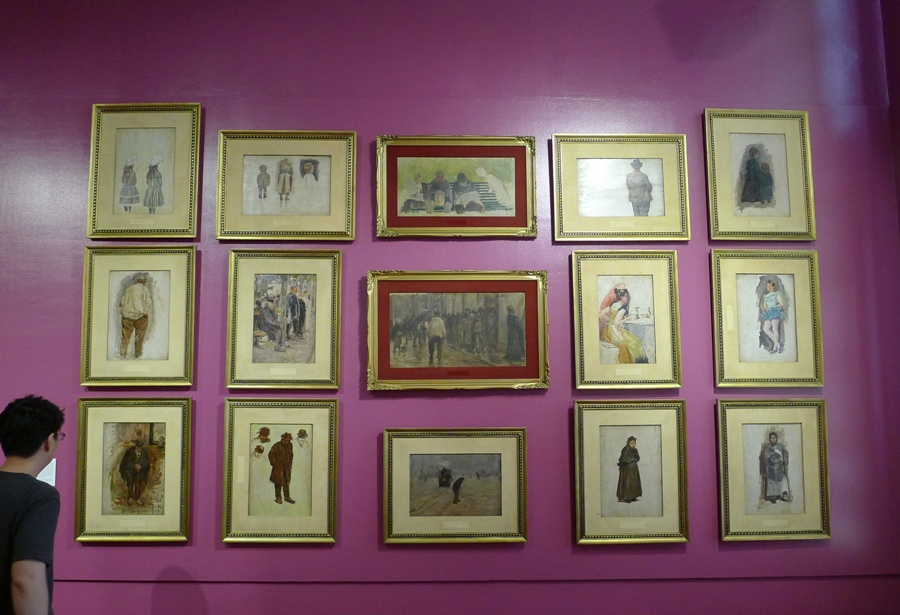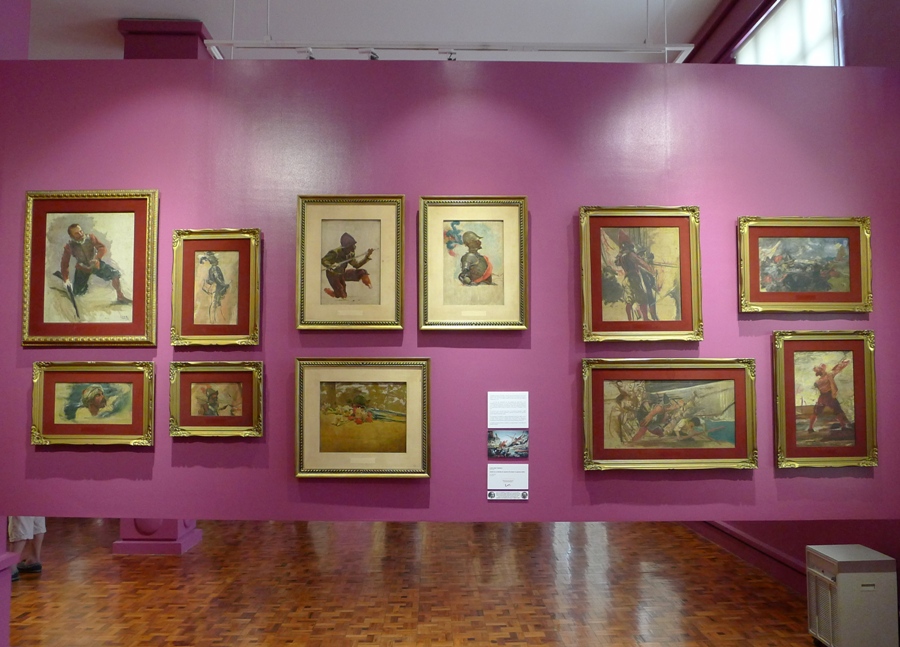 Juan Luna's self-portrait.  It's a very small sketch; charcoal on paper only.  Truly amazing hands he has!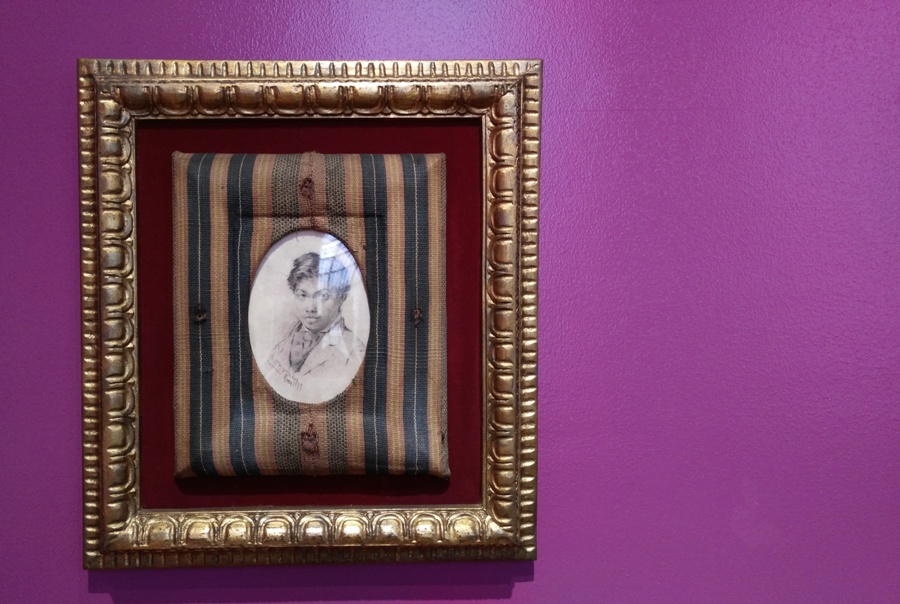 The next room I was drawn to was this "dark green room" housing 19th century religious paintings, majority of which are Marian paintings.  I thought of it as creepy at first (because the room was dimly lighted and the walls are in dark color) but the Marian images are too beautiful to pass up.  I especially liked the oil paintings with gold pigments.
Castor Resurreccion's Nuestra Senora de Guadalupe.  Note the perfect details of the stars on Mama Mary's blue cloak, painted carefully with gold pigment – one of the costly color pigments available at that time.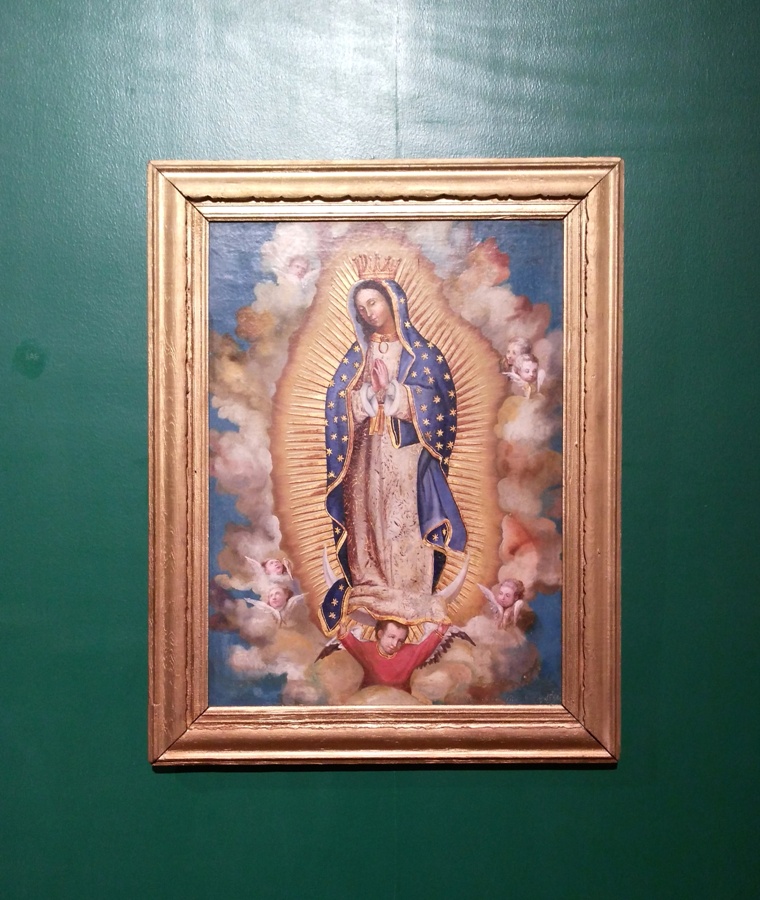 Another oil on canvas painting with the expensive gold pigment: La Coronacion de la Virgen by Isidro Arceo.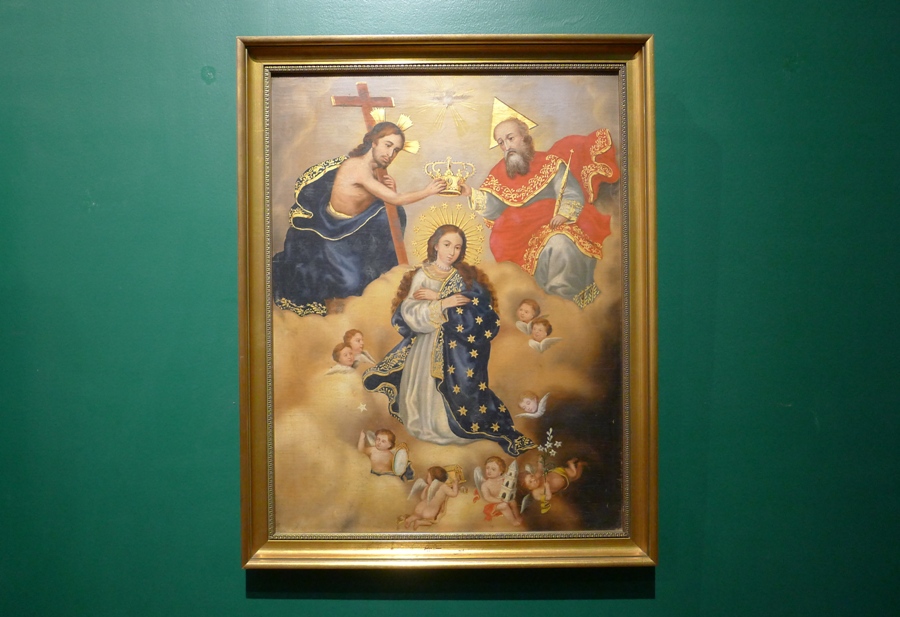 I noticed that the use of gold pigment was prevalent in religious paintings (from the 19th century).  Aside from the Church being able to shoulder the cost of this expensive pigment; they are also able to commission the artists / painters who know the proper technique; thus achieving that glistening effect that you will see up to this day.
One thing I noticed in our museum – kailangan iba-iba ang color ng walls?  One moment I was in fuchsia pink room, then dark green room, then orange, grass green, red, dark blue, tiffany blue, etc.  Ang wala lang ay yellow room.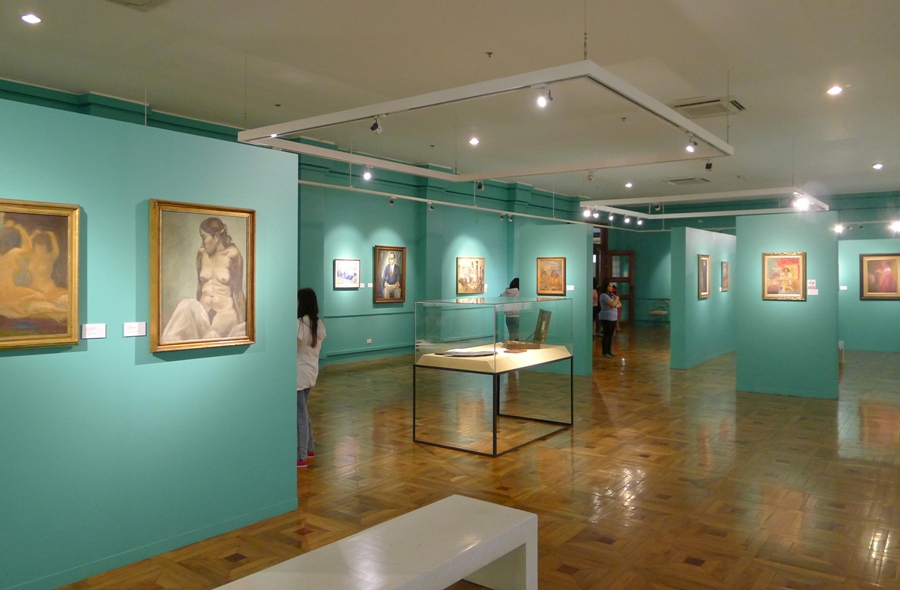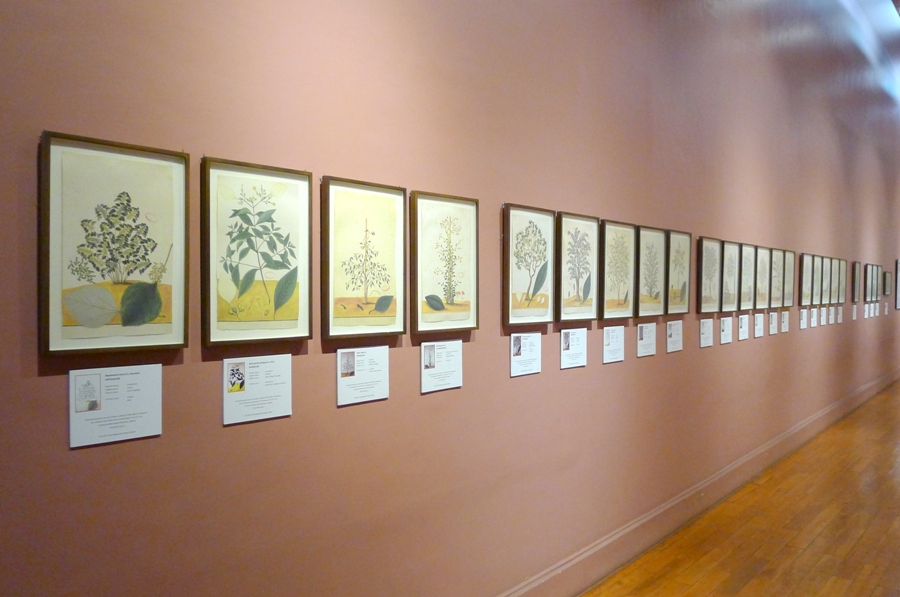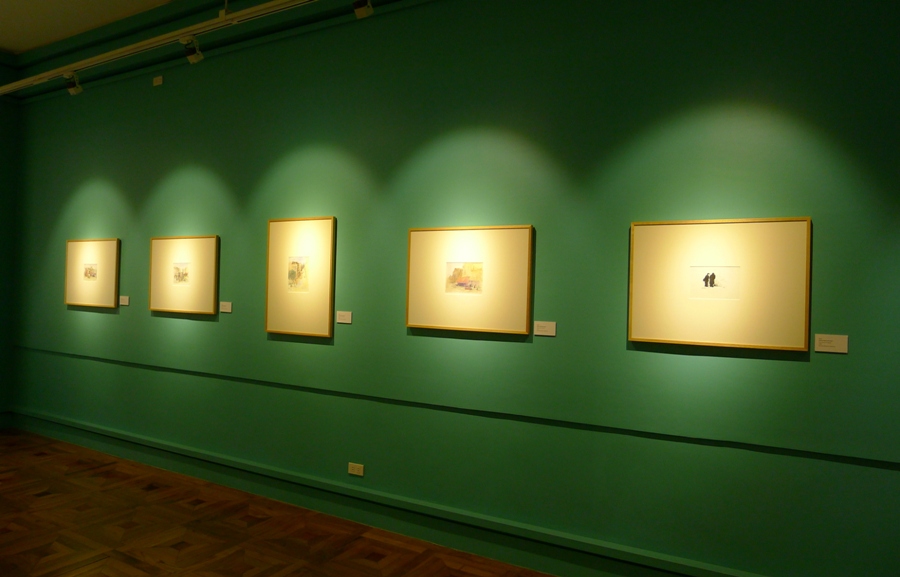 What a relief it was for my eyes to finally see a predominantly white room, filled with the artworks of one of my favorite painters: Vicente Manansala. His style of transparent cubism is recognized around the world; it has a stained glass effect and depicts familiar images from Philippine scenery.  Traditional cubism (introduced by Pablo Picasso Georges Braque in the early 20th century), on the other hand, are in more abstracted, diverse and often times exaggerated form.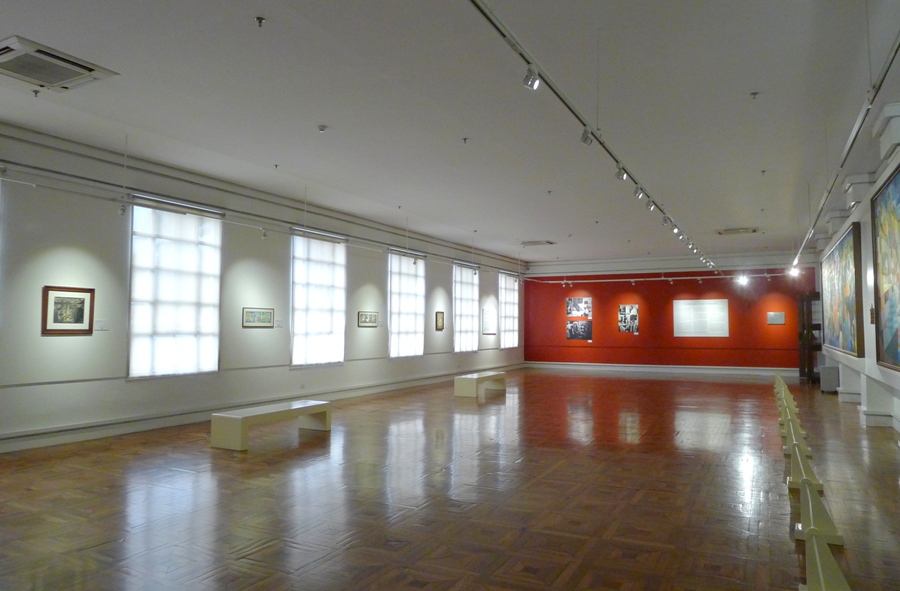 The IRRI Series are in this room.  Manansala was commissioned by the International Rice Research Institute (IRRI) during the 60's to make four (4) large oil on canvas paintings in his signature transparent cubism style; depicting the main agricultural sectors in the Philippines: rice farming and fishing, as well to showcase the provencal way of life.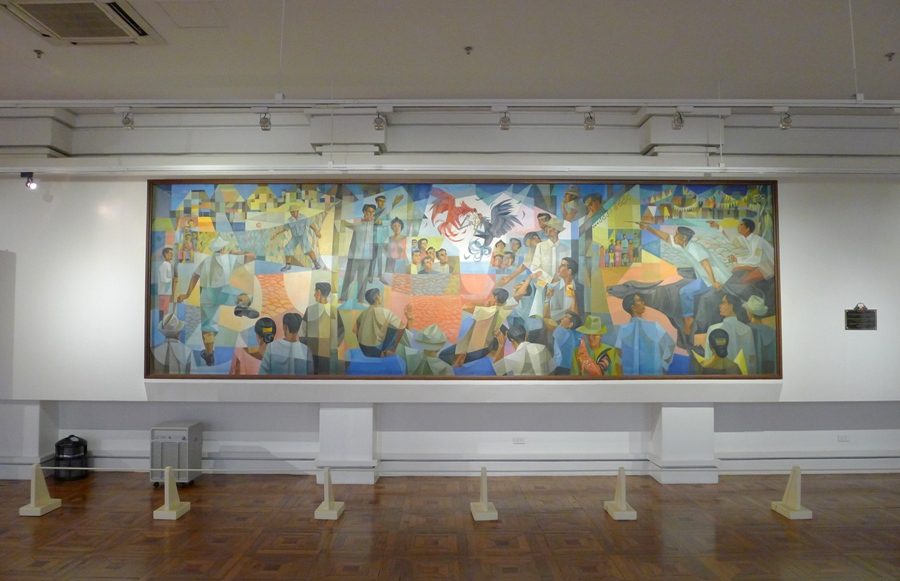 Notice how the study painting below (watercolor on paper) was a perfect "copy" of the actual painting (on top).  Ang galing!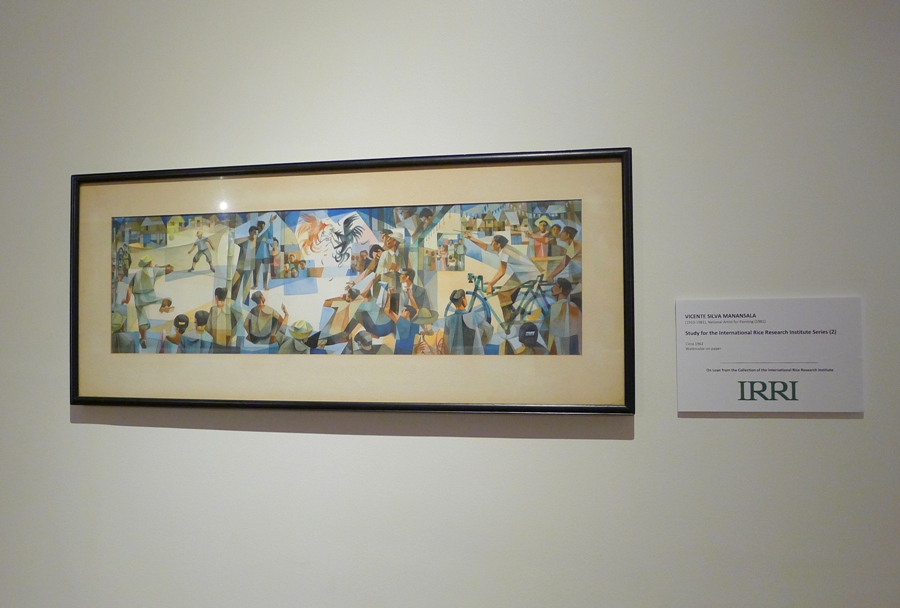 More Manansala paintings.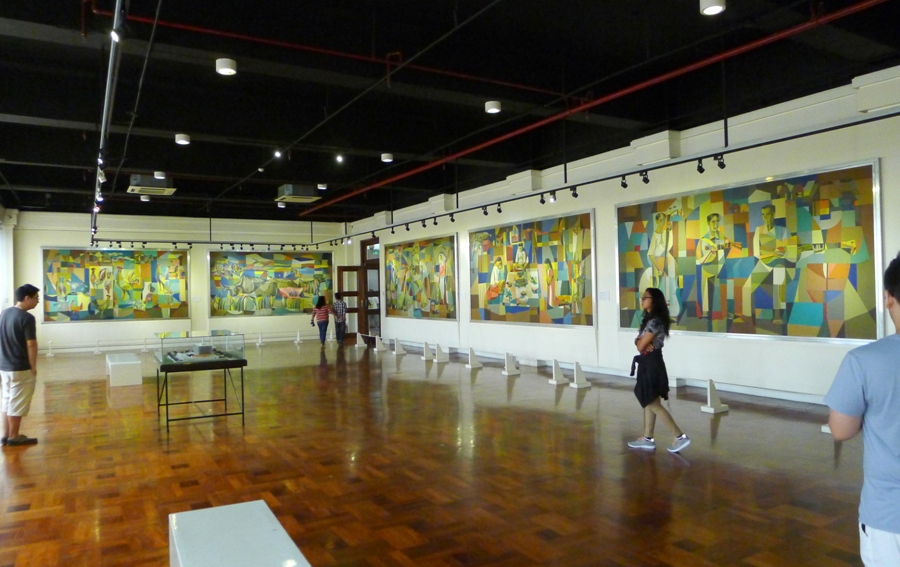 H.R. Ocampo's modernist abstract artworks.   I'm not really a fan of abstract paintings.  I'm more of an observer of details and techniques used by an artist so I prefer those that are rich in details and colors.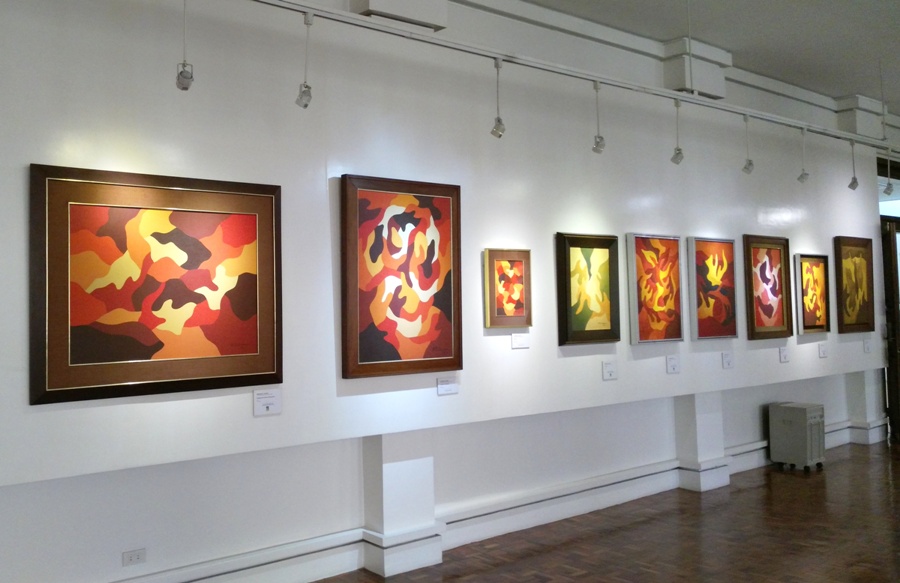 There are still so many paintings and art works to view at the National Museum, and I think it would take a whole day to see all of them.  We chose to skip most of the contemporary and mixed media paintings because some of them scared me already.
Oh, don't miss the Old Senate Session Hall located at the 3rd floor.  It's now being used as venue for exhibits but yes, this was a sacred hall before where the brightest political minds debated and fought for Philippine independence (against the Japanese).  The hall "was clearly intended to be nothing less than a secular cathedral – a temple of wisdom for enlightened debate and the making of laws."  What we see now is the rebuilt version; it has embarked on a series of restoration projects throughout the years to preserve its original grandeur and important historical connections.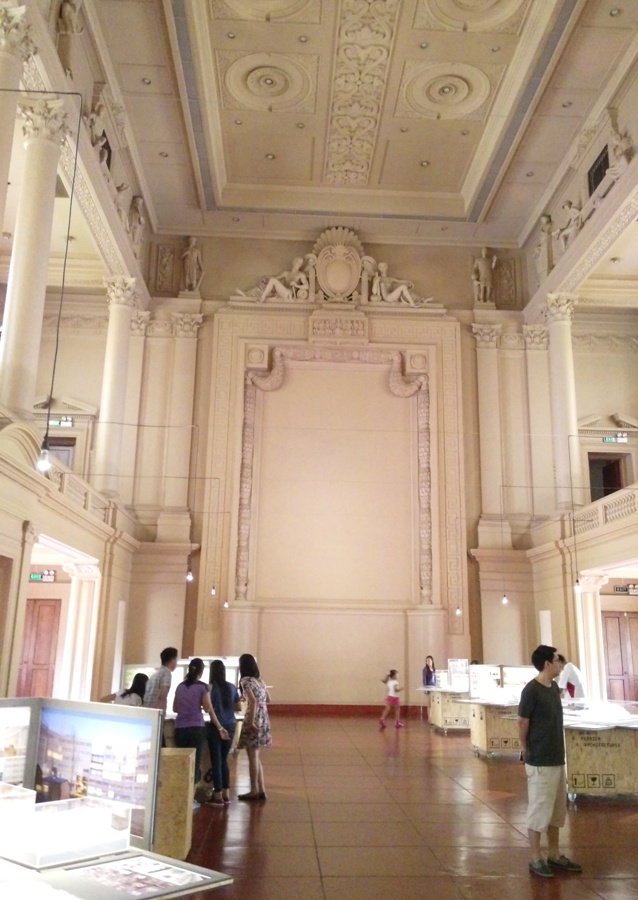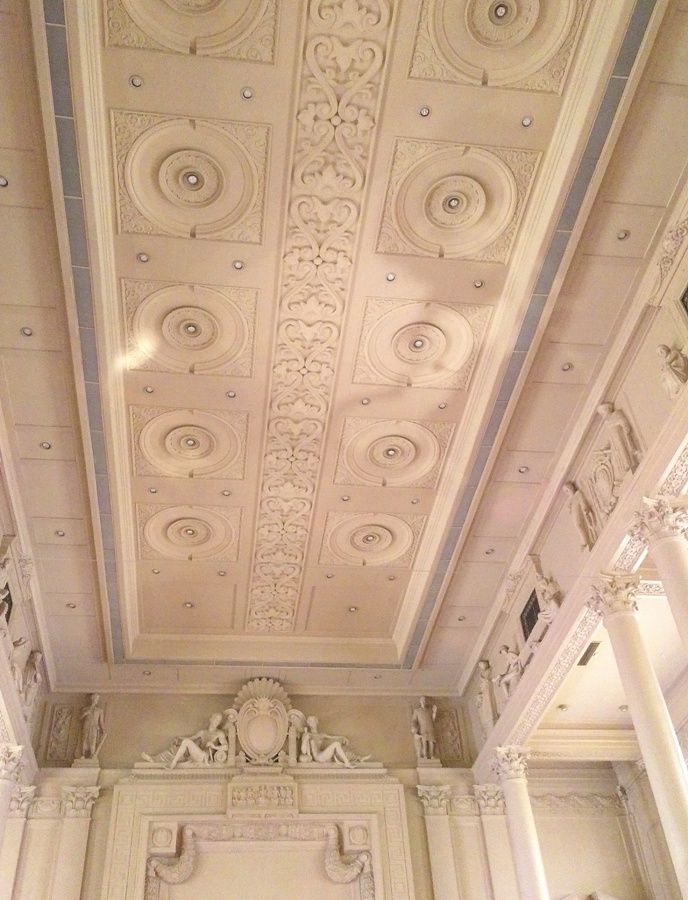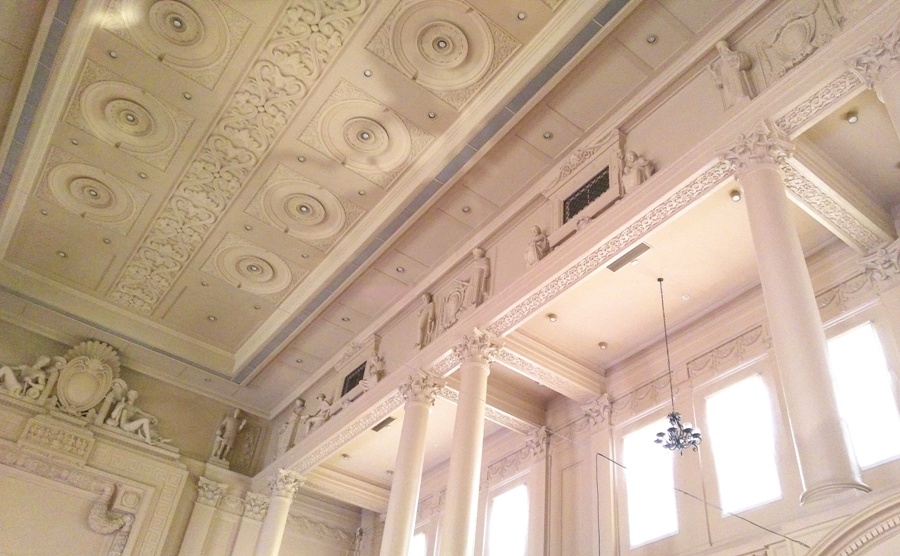 Our National Museum is an architectural gem in itself.  We stayed a little bit longer after viewing the paintings and found ourselves looking at the dramatic play of lights at this curved staircase at the top floor, sandwiched by Corinthian columns and other structural ornamentation with neo-classical features.   I'm really glad I have my camera with me!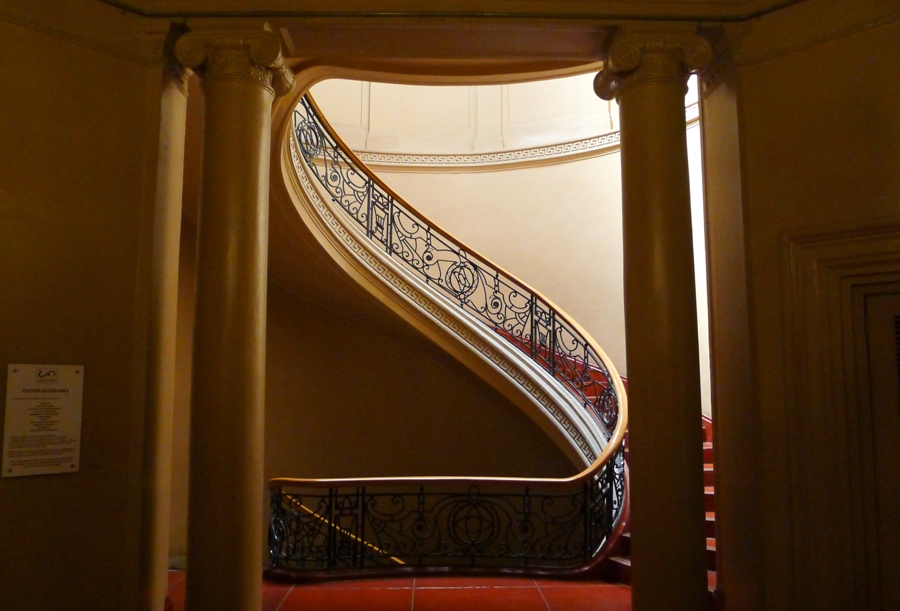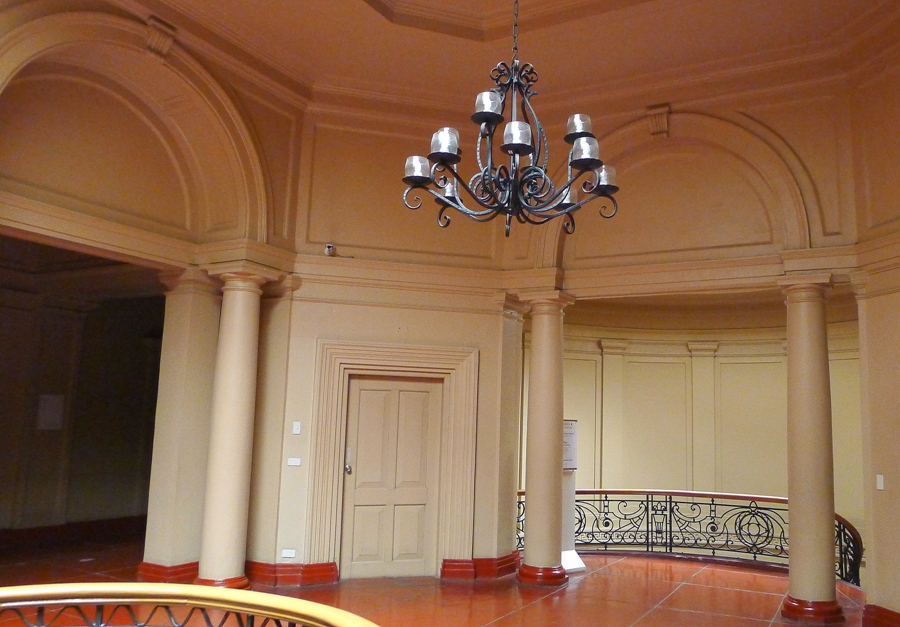 Now here's a good news worth sharing: the FREE admission to the National Museum of the Philippines has been extended for the whole month of June!   The free admission also coversthe National Museum of Fine Arts, National Museum of Anthropology and National Planetarium.
National Museum of the Philippines  |  P. Burgos Drive, Rizal Park, Manila  |  Open Tuesdays to Sundays, from 10:00 AM to 5:00 PM.  Free admission on Sundays.