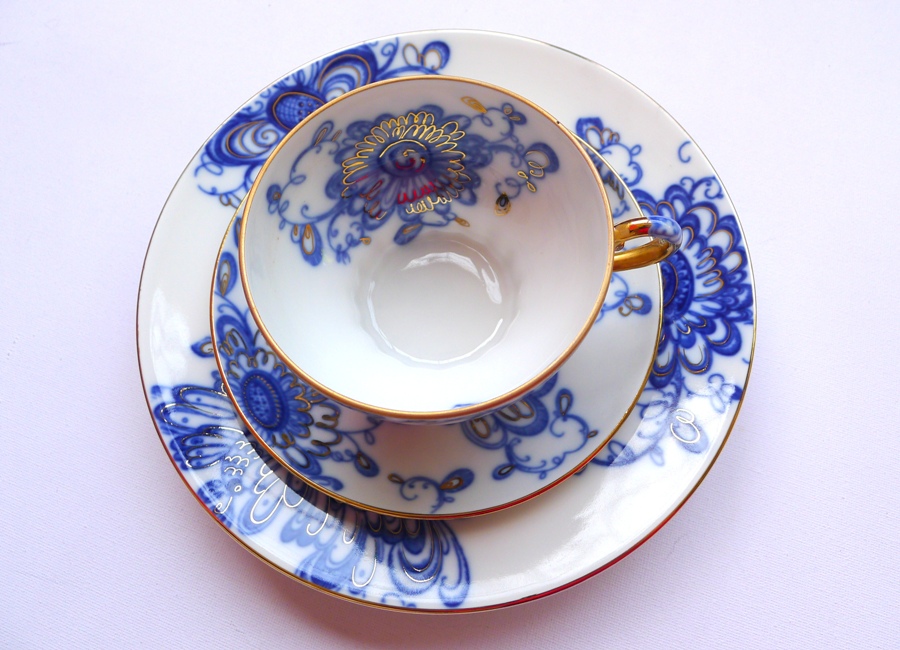 Sharing with you my latest tea cup find:  the beautiful Singing Garden design from Imperial Porcelain Russia.  I bought this set of tea cup, saucer and cake plate from an Instagram reseller: @londontrolley.  It was an unscheduled purchase; I was just browsing through her Instagram feed when I saw this set on sale!
The Singing Garden is a beautiful design by the celebrated Russian porcelain painter Nina Slavina (1928-2000), and which is now becoming harder to find.  The shape of the teacup is unusual and is called "Marquee" (bell-shaped with an elevated base).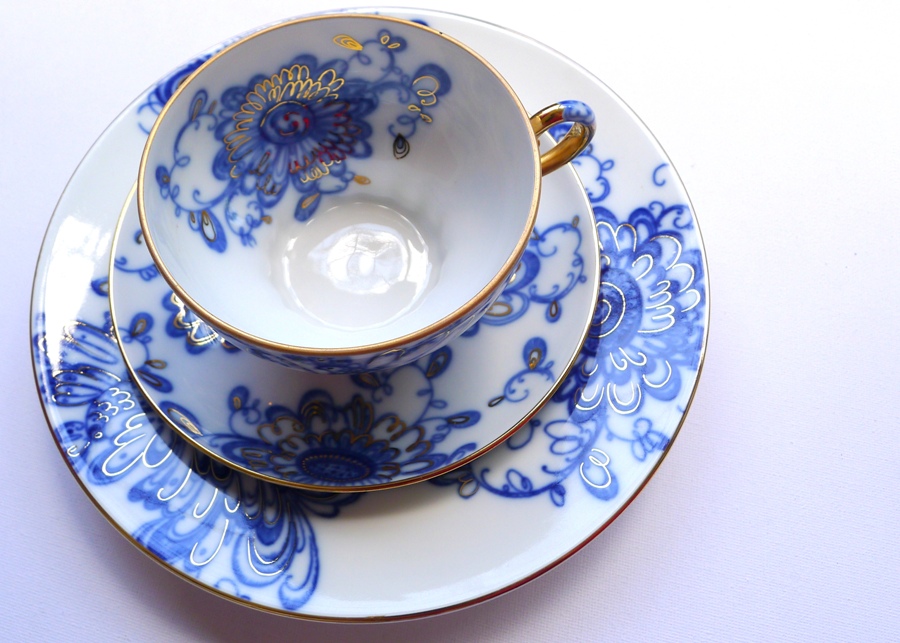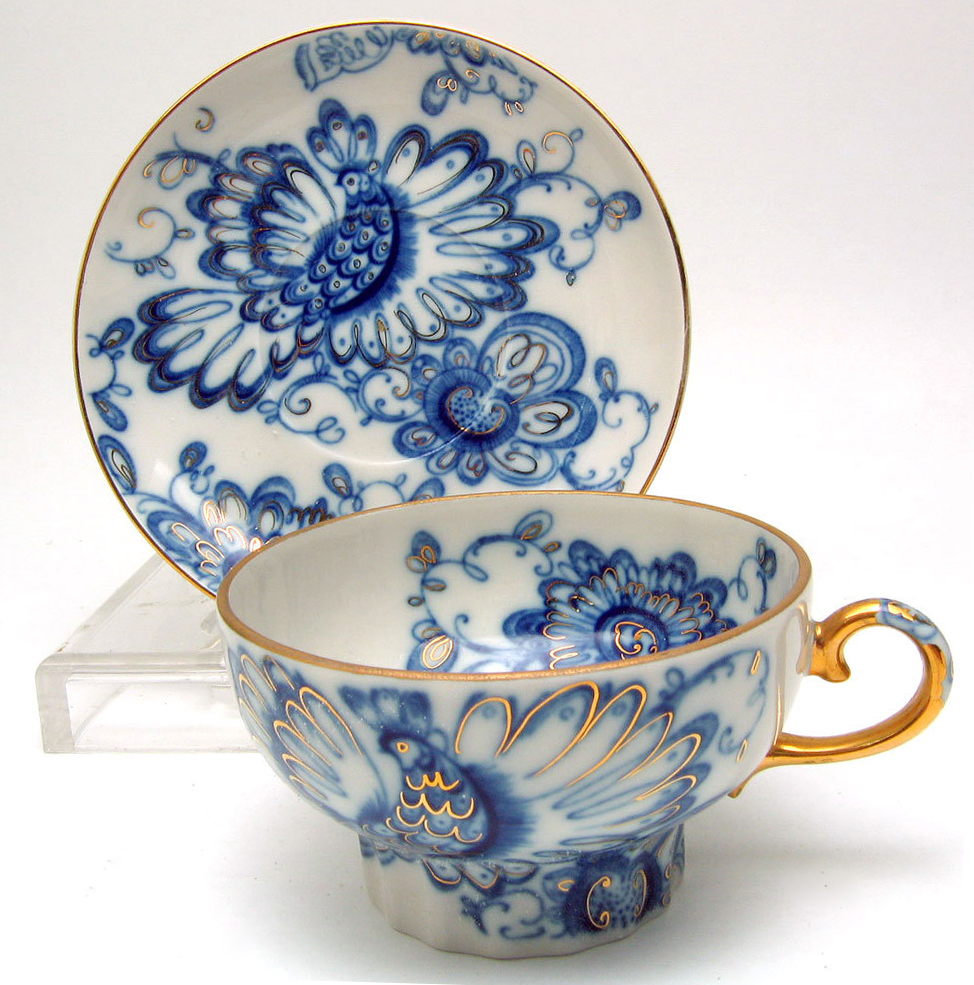 The decoration is that of a bluebird on a white background . (source)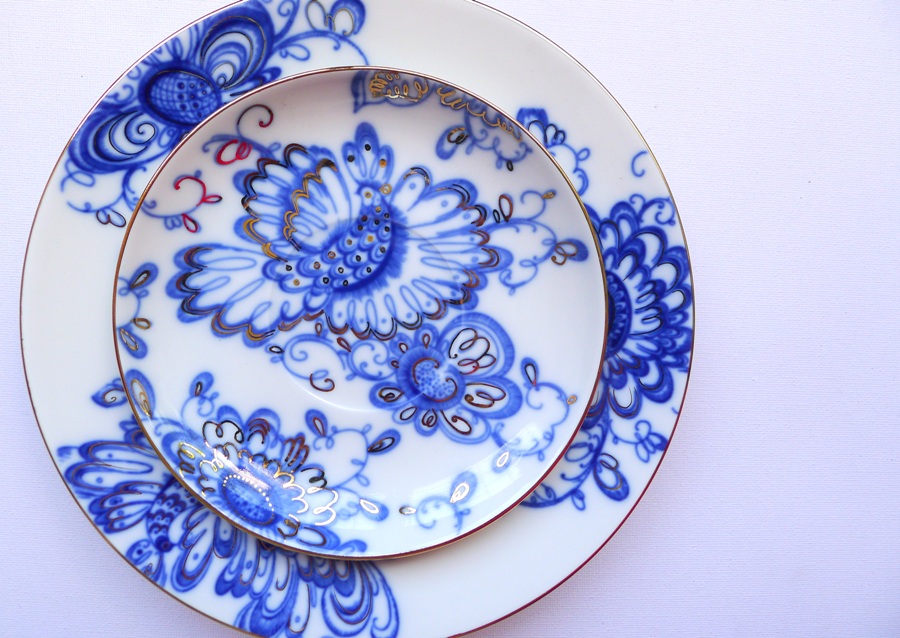 The underglazed cobalt hand painting is decorated with 22-karat gold.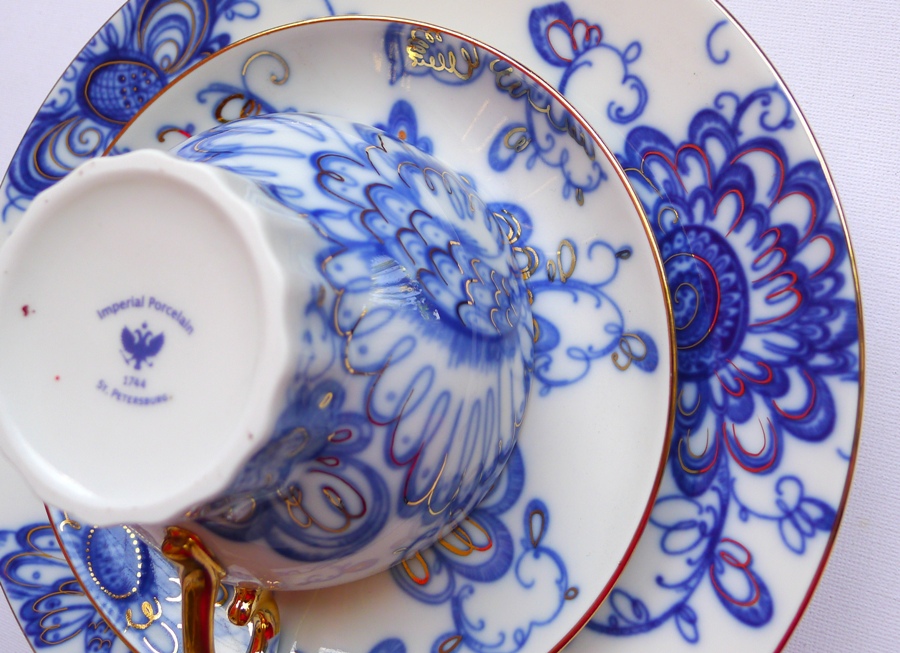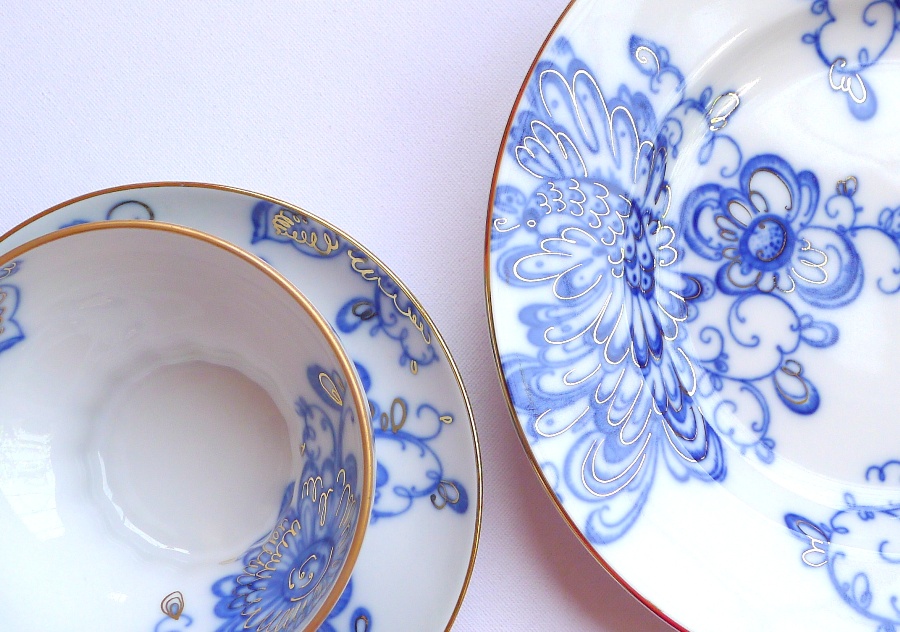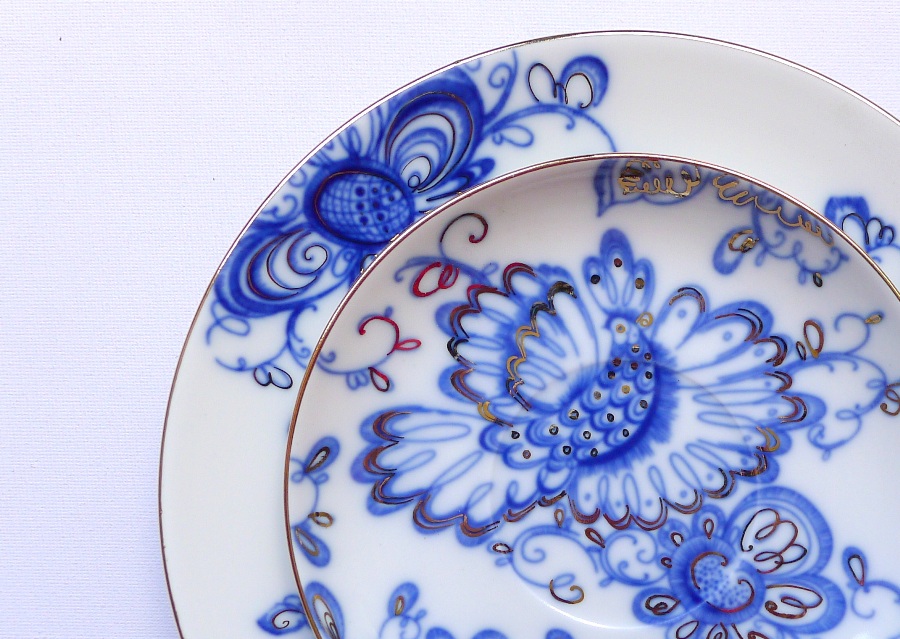 The blue Imperial Porcelain factory logo at the back.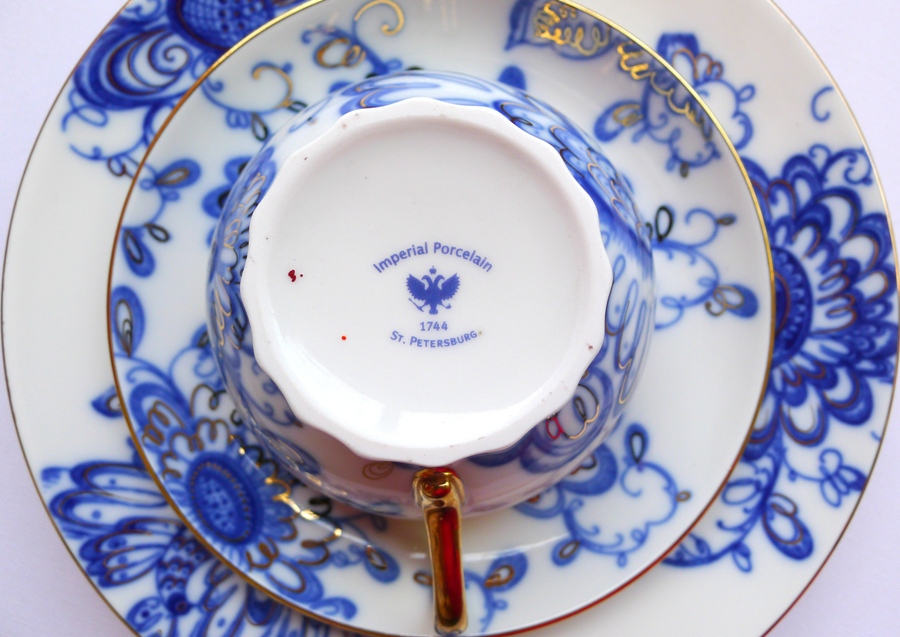 I just realized I have more of these Russian brand tea cups in my collection now.  Couldn't help snapping them 'em up because the colors (blue, white and gold) are my color preferences for tea cups (sort of like an Italian Blue collection with gold linings), and the designs are simply elegant and classic.
I hope you are enjoying my posts on tea cups.  Have not been updating the blog lately because of heavy work load at the office, but do follow me at Instagram (I am @dbrightspot there) for more recent food finds, place discoveries and other pretty things!