To all (adult) coloring book enthusiasts out there, read this:  Tales and Escapades is giving away a copy of Kulay Pinoy Coloring Book by Vermailene Barrios!
Ms. Barrios's recently launched book – a 20-paged coloring book – showcases different Filipino culture and tourist spots.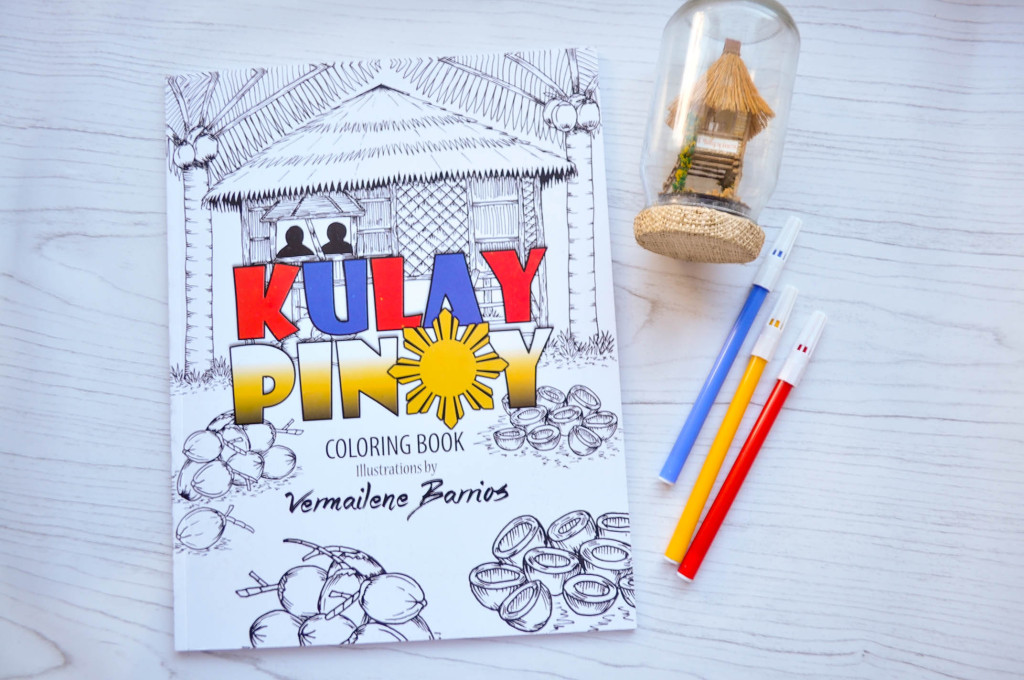 Aside from a copy of this adult coloring book (which retails for Php200.00), the winner will receive other printed illustrations by Vermailene Barrios.
Any Philippine resident can join.
This giveaway will run from November 20 to December 15, 2015.
Winner must reply within 24 hours and confirm necessary details.
Failure to do so, Tales and Escapades will choose another winner without prior notice.
Winner will be formally announced as soon as all entries have been verified and as soon as the winner confirms necessary details needed.
Shipping fee will be handled by the giveaway host.
The item will be shipped as soon as winner confirms delivery address.
Tracking number will be provided to the winner so he/she can track the parcel.
Winner is required to take a selfie with the prize. The photo must be sent to the giveaway host via email.  The winner's photo will be featured in the blog, Tales and Escapades and its other social media accounts.
Posting in social media and tagging the giveaway host is optional but highly encouraged.
a Rafflecopter giveaway
To read more about the launch of Kulay Pinoy Adult Coloring Book, click HERE.
To learn more about Vermailene Barrios and her uniquely Pinoy illustrations, check out this Facebook page.
(Note: The Bright Spot is a blog collaborator / partner in this giveaway sponsored by Tales and Escapades.)