I have to confess, the trend of adult coloring books was at first totally unappealing to me.  I mean, I have a lot on my plate already, how can I still find time for this?  Also, they're just 'coloring books' and yet they cost more than P500.00? Crazy, right?
Since most bookstores have started carrying these adult coloring books (even occupying most of the display tables and racks), I got curious na and I started browsing through them.  If there's this much designs available then it only means that this little recreation activity has a wide following already.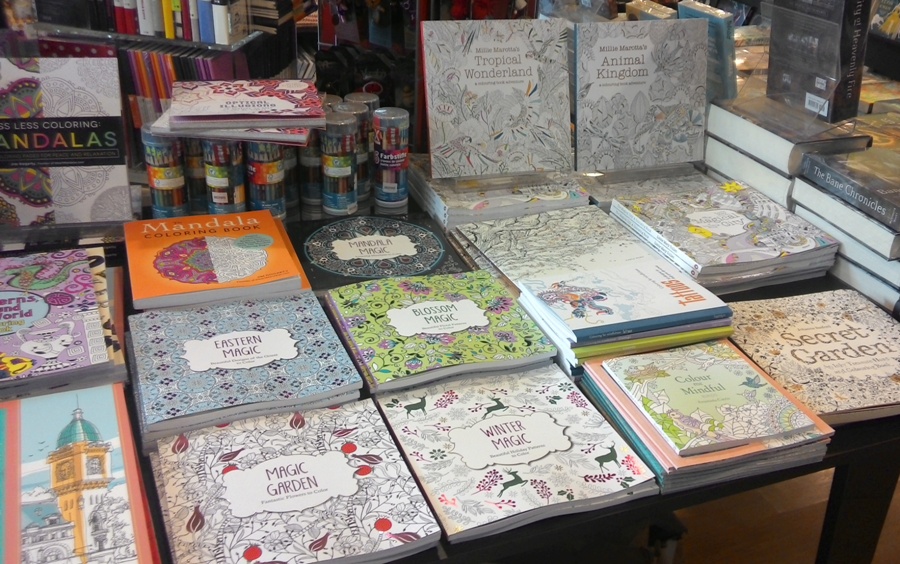 Last Saturday at Fully Booked Rockwell Powerplant Branch I saw them coloring books again, and my eyes were instantly fixed on this particular coloring book featuring Moorish designs.  I browsed through the pages inside, and my mind suddenly started filling them up with colors!  I was challenged by the intricate designs and the mandalas, and the idea of creating something beautiful woke up the creative side in me (which has been in dormant mode the past few months).  So even if it costs P559.00, I bought the coloring book.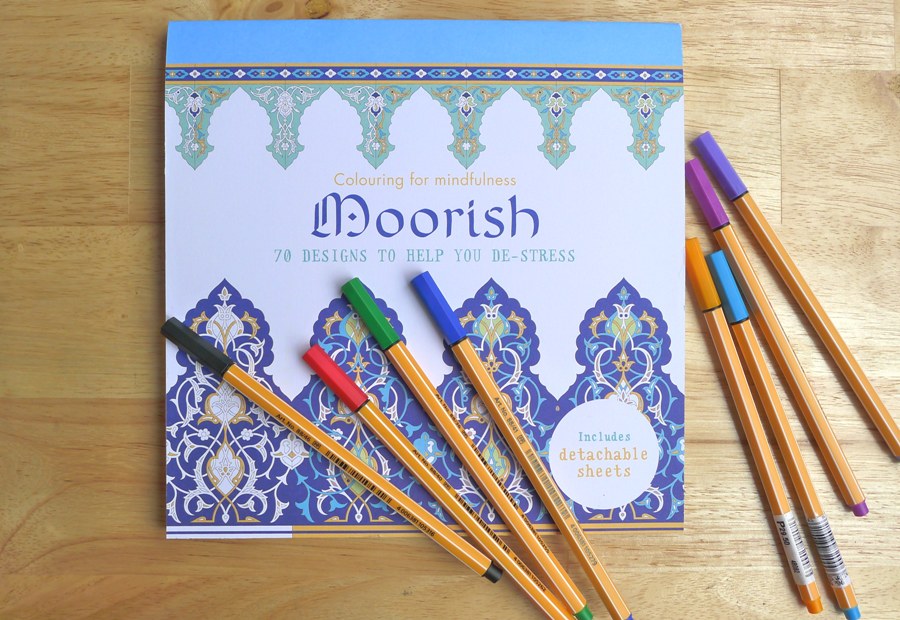 I chose Stabillo colored pens (fine, 0.4) over colored pencils as my medium because I want my colors to be vivid and to have the same consistency all throughout.  I bought them at National Bookstore, and they are priced at P29.50 each.
I immediately started on my coloring book when we got home that night. Will I like it or not?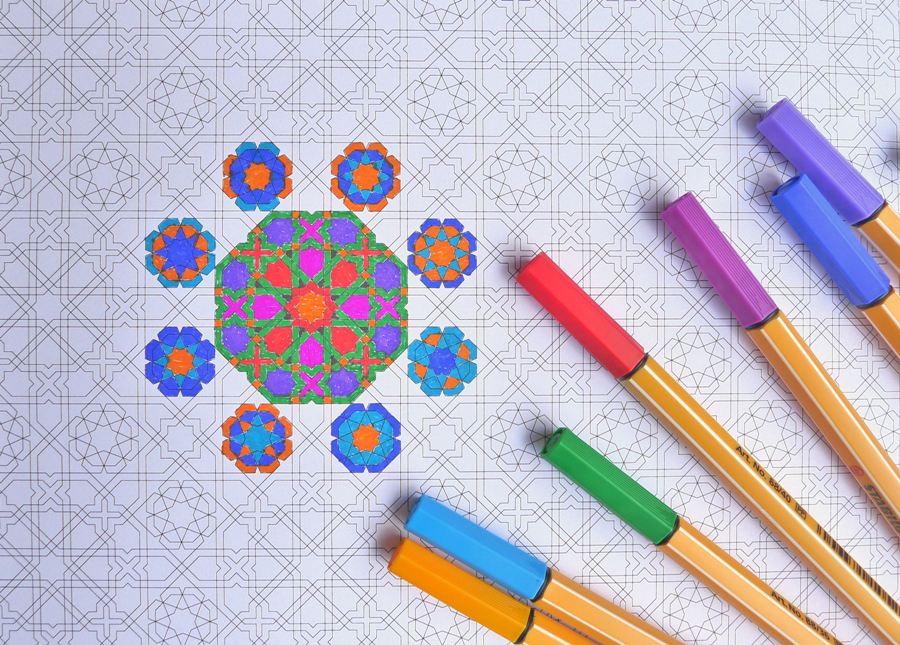 I think I did like it because I didn't stop until I have completed one pattern from this page, hehe!  I love that there's absolutely no rules here – I just chose the colors that I liked and went with the flow.
The only downside here is that the lines are a-plenty and the patters are really small, so lumalagpas ako lagi hehe!  My hand got steady eventually and before I knew it, a colorful image has come to life.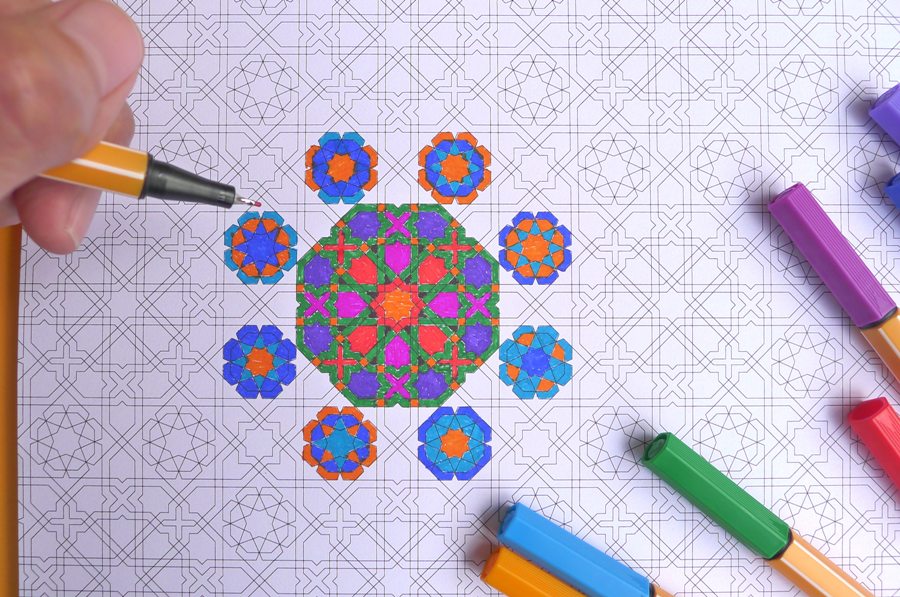 Now that I've found my groove, I realized I should have planned my color patterns in advance.  I decided to do flower patterns of the same design on top, and I think this gave my "work" some direction finally!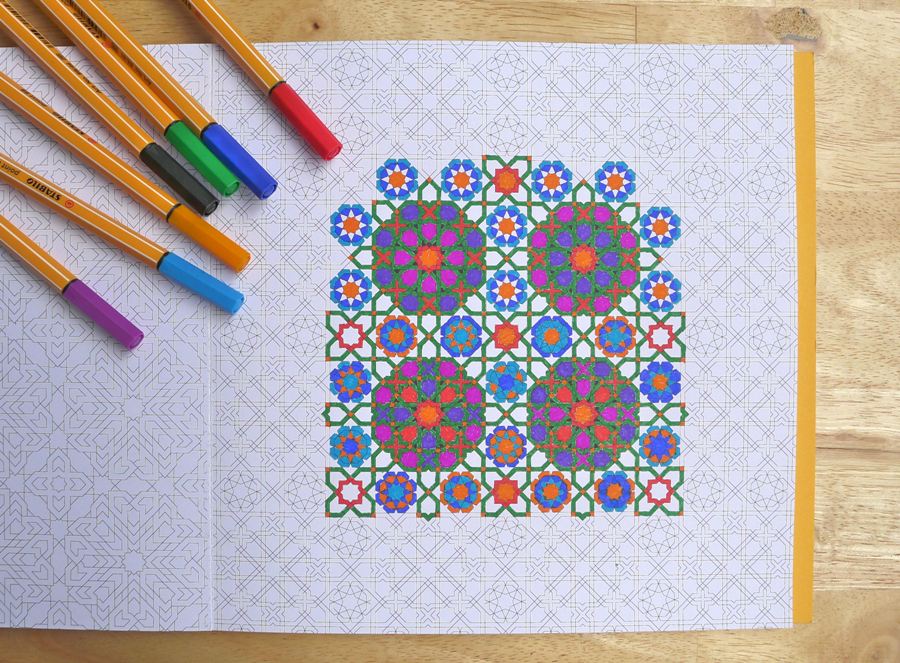 I gave myself 30 minutes to 1 hour of colouring a day, preferring to do it before bedtime.  So before I call it a day, I immerse myself in the world of colors, images and patterns – encouraging creativity and even patience.  I liked doing it at my own pace – no deadlines, no pressure.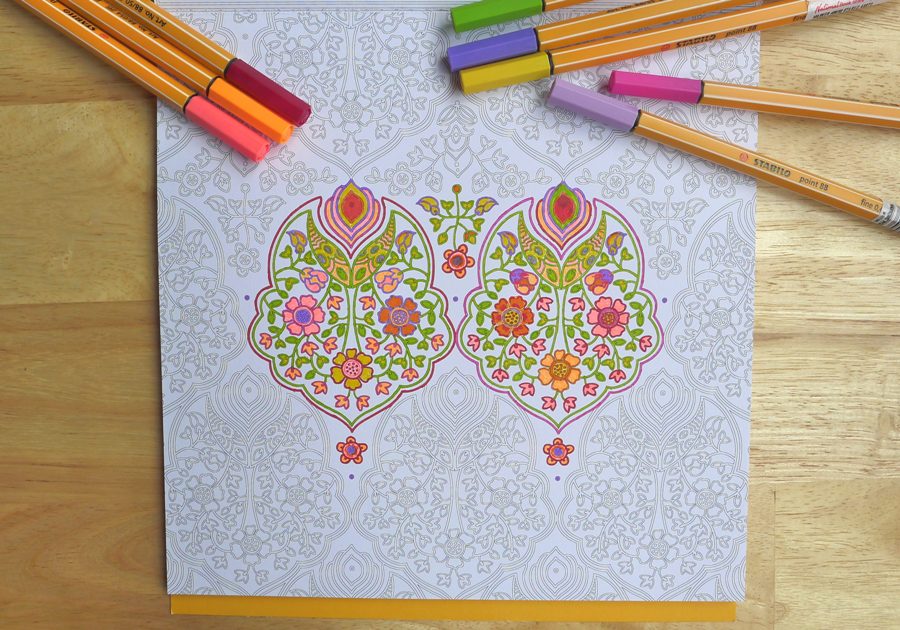 I started on a new design last Thursday, this time planning my color patterns.  I opted for more neon and pastel colors this time, too.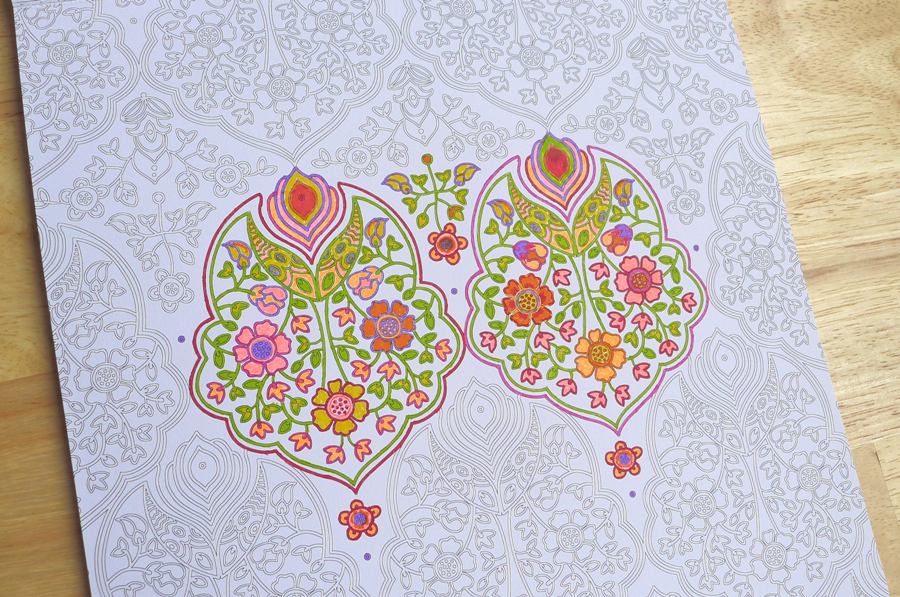 Since I work with colored pens (not pencils), I have found a way of concealing or masking my color mistakes by applying a darker color over it.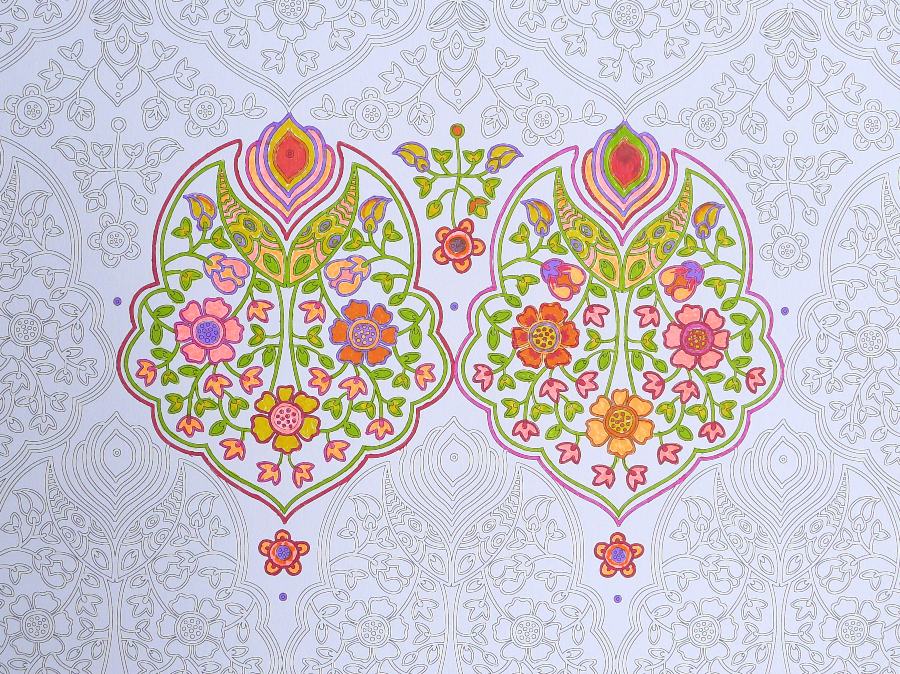 The once skeptical me is now a convert.  Colouring is a good stress-busting activity, though not the best one as others claim it to be.  My tip for you to enjoy it is to work on patterns that you like.  If you prefer flowers, get garden-themed books.  If you prefer challenging patterns (like I do), get the mandalas and other Eastern-themed ones.  The choices are now a-plenty and you will likely find the right book for you.
Are you also into colouring?  What's your choice illustration and medium?  Do share!