Yes, I'm having a bag give away – as in I'm giving away a bag of mine  =)
But first, a little story about the bag (and please don't judge me, awright?).
I brought my favorite oversized Balenciaga motorcycle bag at ColorWash Greenhills last year for cleaning, and also to seek expert help in removing the smell that I think came from the molds I tried to remove many times already (see related post HERE).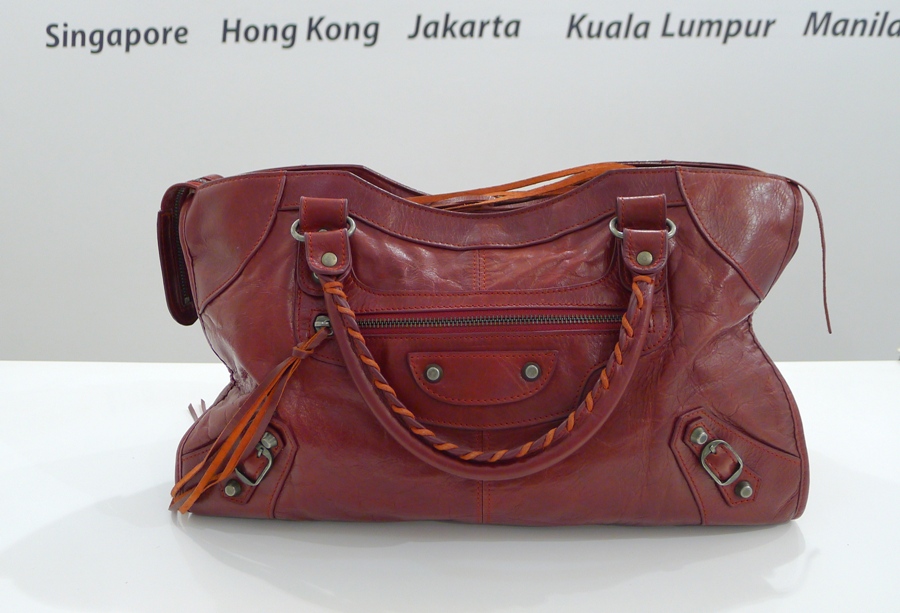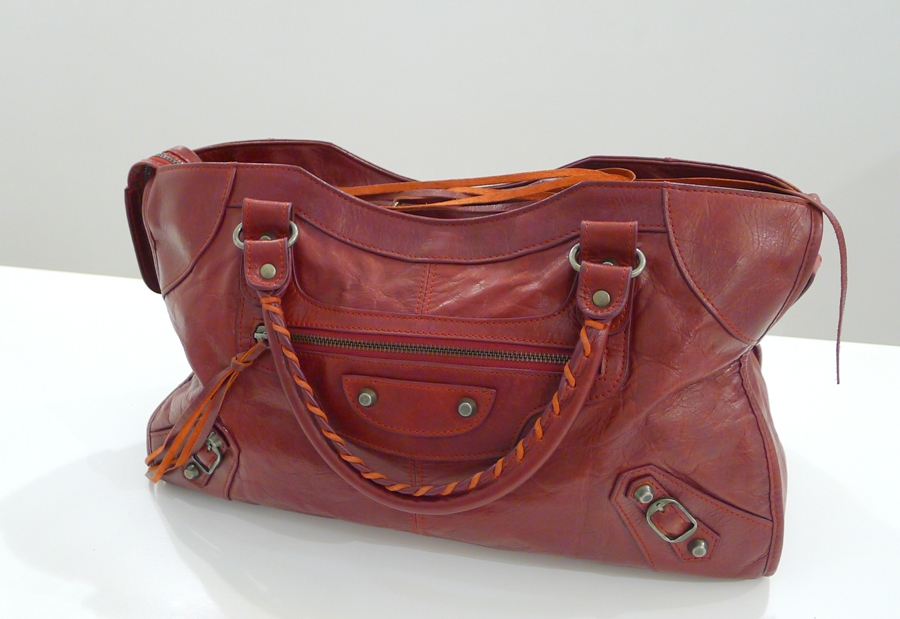 I spent about Php 2,600.00 for the cleaning and everything, but up until now I haven't used my bag again because the smell is still there.  I just can't seem to find the solution that will permanently remove that mold smell.
It's sad because I love this bag so much.  I have to be honest with you and say that this is only a replica of the real Balenciaga Motorcycle Bag, but is of absolute superior quality that many times it's been mistaken as a real Balenciaga.  Everything from the leather, structure of the bag, the stitches, and hardware down to the Lampo zipper and tassels were 'almost perfectly' identical to the original.
I bought this bag around 7 years ago and it's not cheap, huh.  It costs me P7,500.00 at that time, and for an oversized bag that's made of real leather and comes with impeccable details, I think it was a steal.
The leather has turned soft over time, and its beautiful rouge shade is still as striking as the first time I saw this bag in Greenhills.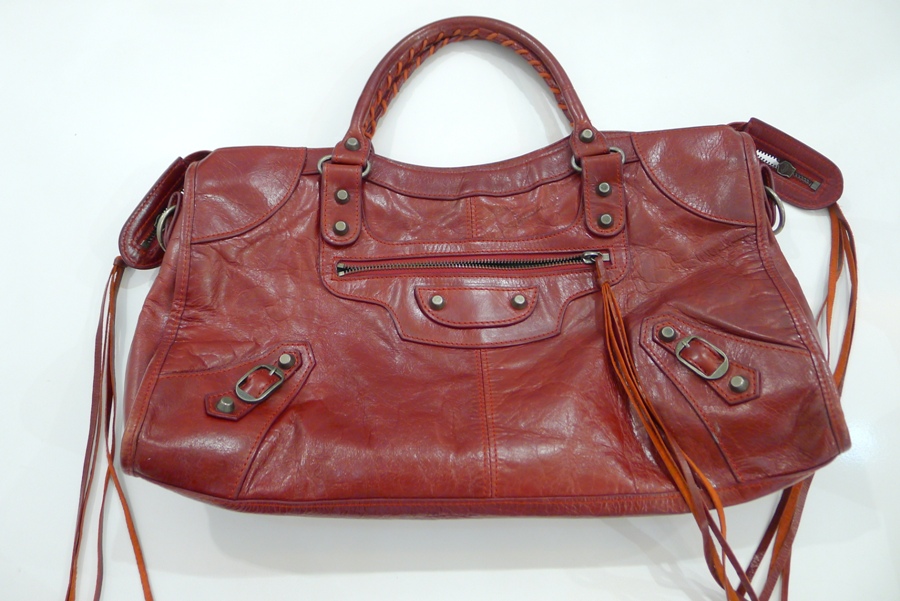 I was told that I just have to use it regularly for the smell to go away, but my nose has gotten sensitive to it so the only option for me now is to give it away.
I have actually listed this at OLX.ph but for some reason, all my deals there didn't materialize.  I don't know if I'm pricing it too high or too low.  I don't feel like donating it, though.  I know there's somebody out there who will appreciate its beauty, and knows how to take better care of it at the same time.
So I thought of doing this barter trade offer instead, and I think I can exchange this for books, craft supplies, home decors or GCs that you don't want to use anymore.
Drop me an email at [email protected] and let's see if we can come up with a win-win offer for us both.  This is the first time I'm trying this kind of 'transaction' and I'm kinda excited about it, too  =)
I'll shoulder the shipping cost, or we can meet up on a weekend in Makati to exchange our pre-loved items  =)
Note: Offer is good for Philippine residents only.
UPDATE: Balenciaga bag already sold / bartered for Haruki Murakami's most ambitious book title to date: 1Q84. Thanks Diane!