This is what my 4-year-old nephew, "Chef Liam", called the dish he cooked for us last weekend, when I made a surprise visit to Cebu: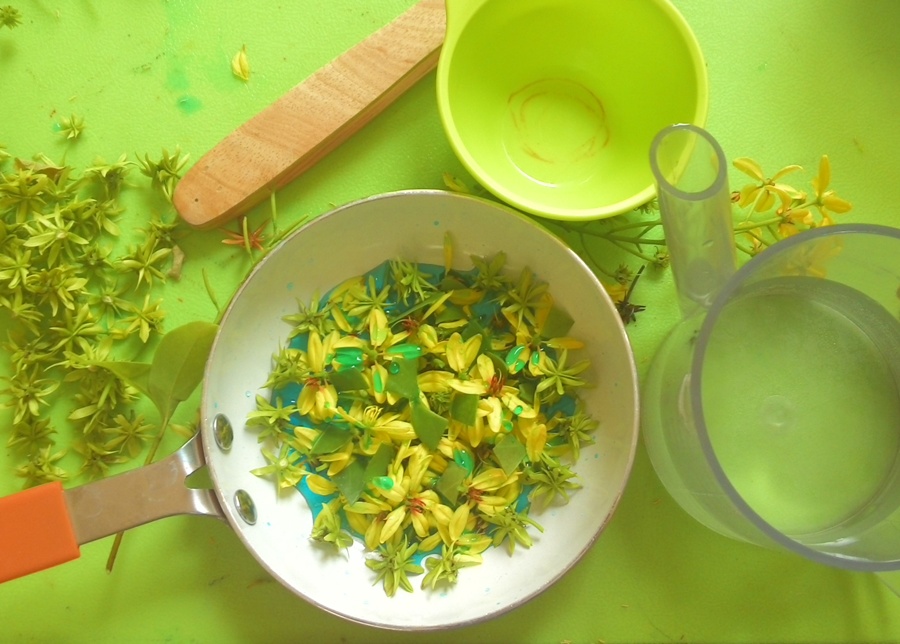 He's into a lot of things these days, cooking included.  Nainggit ako sa cooking tools nya – complete set talaga!   My favorite part of our play time was the "Cooking Show with Liam", where I would play the "program host" while he is the star chef.  He would walk me through the ingredients of his special dish, which were all prepped up by Ate Donna and me: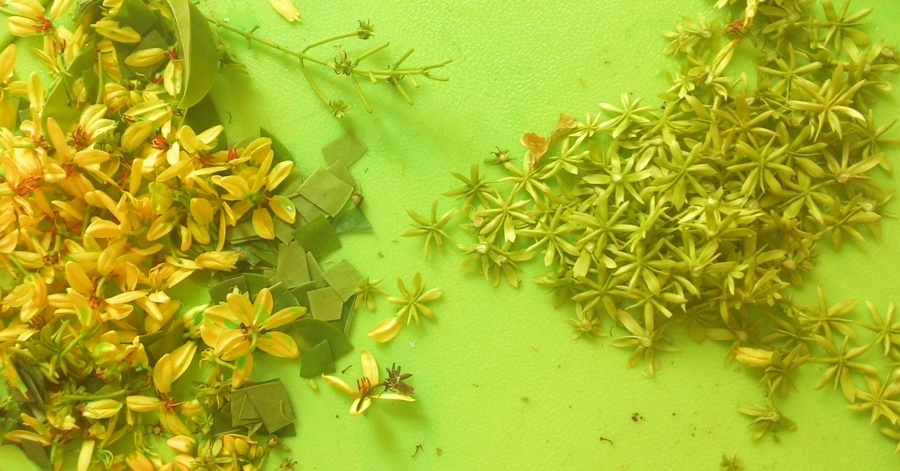 The messy kitchen.  Fresh ingredients lahat yan, all picked from their little backyard.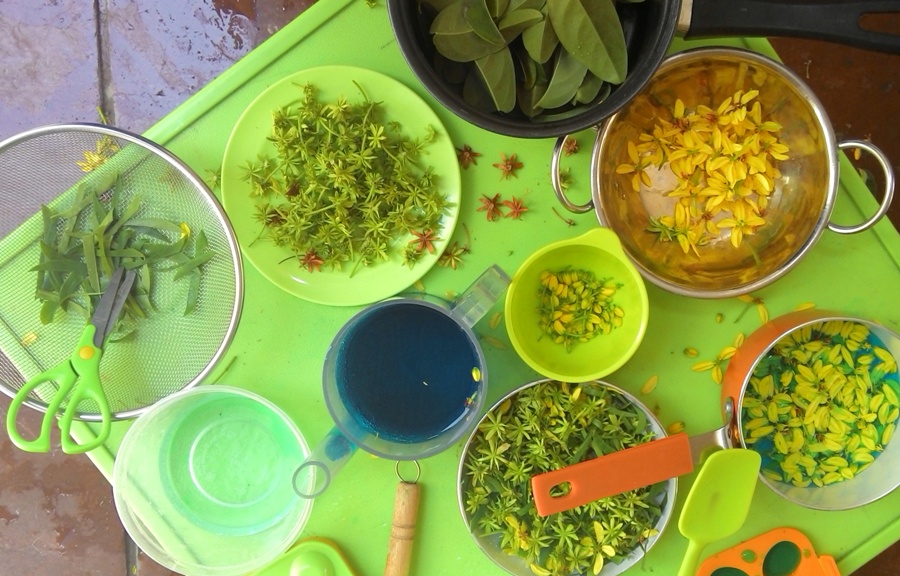 I loved playing the part of the sous-chef too, while multi-tasking as the program host.  I prepared the "chilies", "garlic" and "basil leaves" that Chef Liam would use in his chicken dish.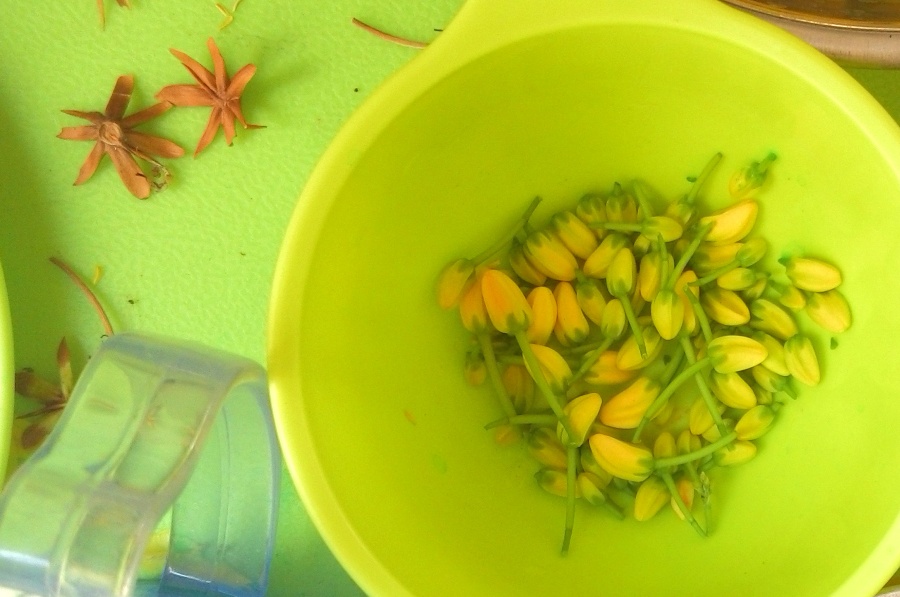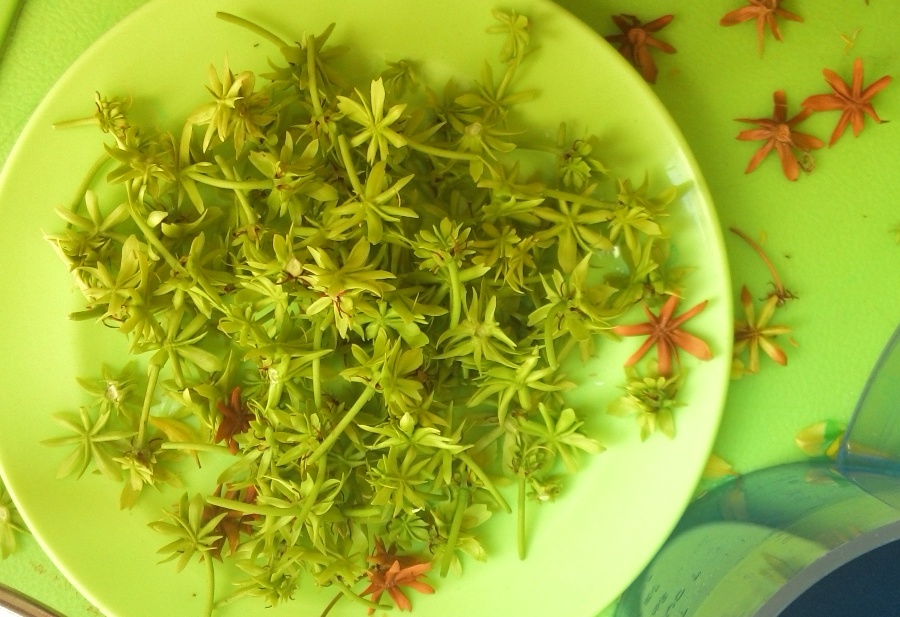 The blue liquid you see below is his "magic cooking oil" which he said can be purchased only in Japan.  His daddy buys it for him daw, hehe!  (This is actually water mixed with blue food coloring).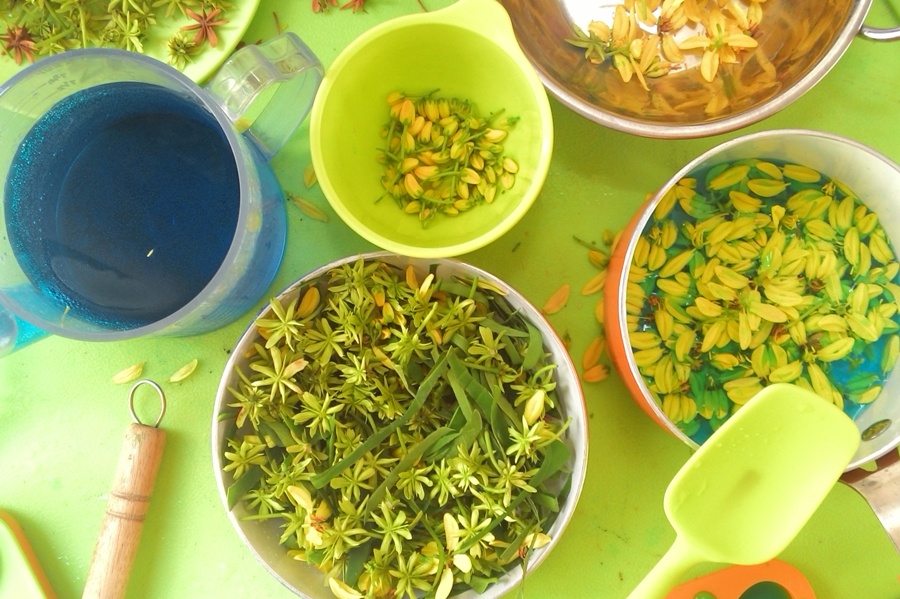 We were able to prepare a full-course menu, but no desserts, because "it's bawal".   He has tonsillitis k'se and can't eat sweets for 10 days.  Smart kid!
Thanks Liam for teaching Ninang how to cook your secret recipes!  It was good to see you again (even just for 2 days) and boy, aren't I glad to have smelled the flowers again!  It's been a very, very busy 1st quarter at work (and it will get busier in the months ahead!) so pardon me if this blog has been scant with updates the past few weeks!
Have a blessed Palm Sunday, all!