No storm could stop Pope Francis from visiting Tacloban today, which is the main purpose of his 5-day visit to the Philippines.  Like most Catholics here in Manila, I was glued to the TV to catch his message to the people of Tacloban, the most devastated part of the country in the aftermath typhoon Yolanda in November 2013.
I anticipated his message to be very moving, but I was not prepared to shed bucket of tears.  The homily he delivered during the Holy Mass at Tacloban Airport was not just one of comfort, but of giving hope to the people.
If you were not able to catch Pope Francis' homily, in part or in whole, you can read the full text HERE.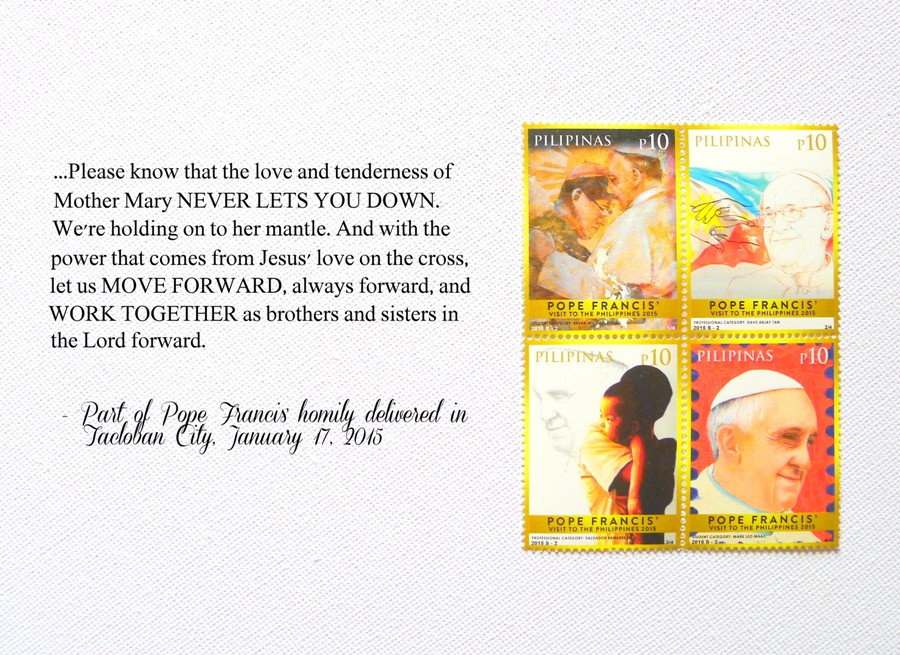 God bless you, Pope Francis!