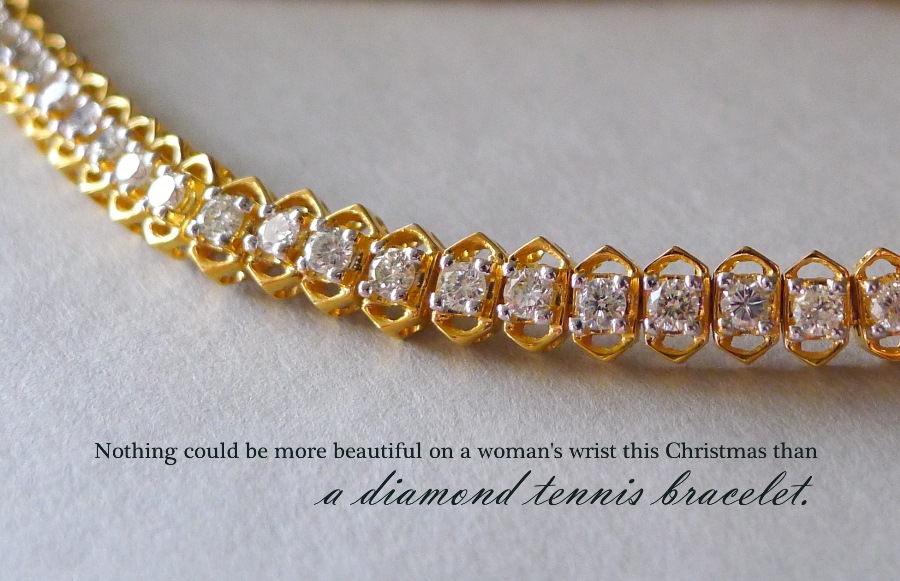 The last jewelry piece I will feature for this year is very special.  It is a diamond tennis bracelet set in 14k yellow/white gold and lined with 55 pieces of 0.07 pts. (or carat round) diamonds, all vs1 quality.
Each gold link of the bracelet is shaped in vertical sexagon, and the diamond is secured by 14k white gold prongs.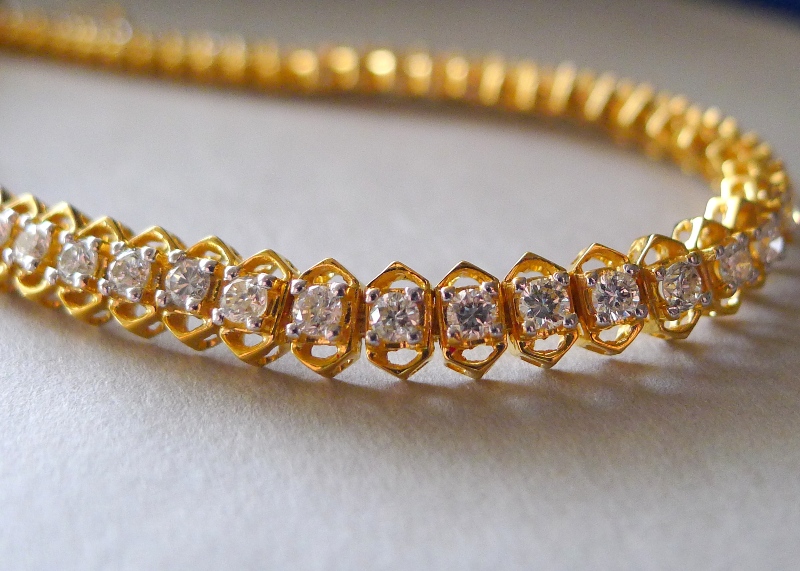 Why white, you may ask.  White gold enhances the brilliance of the diamonds (mas litaw yung brilyo) and because the white gold color blends well with diamonds, the prongs are not easily visible.  This makes the setting look flawless and very clean.
I find the geometric design of the links captivating.  The structured design is in itself unique, and by adding a space between the gold frame and diamond stone,  naging litaw na litaw pareho yung gold setting and the diamonds inside.
This diamond tennis bracelet has a safety clasp, which is a must if you're buying a highly valuable bracelet.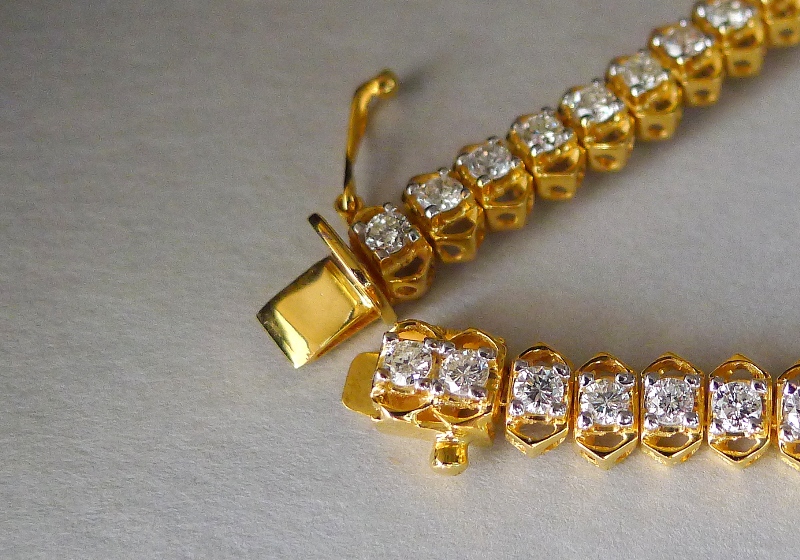 More pictures of this shining, shimmering, splendid arm candy: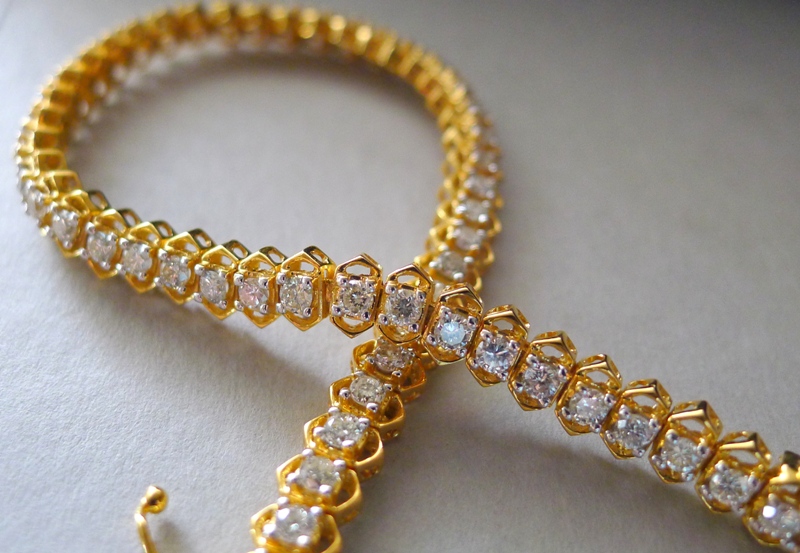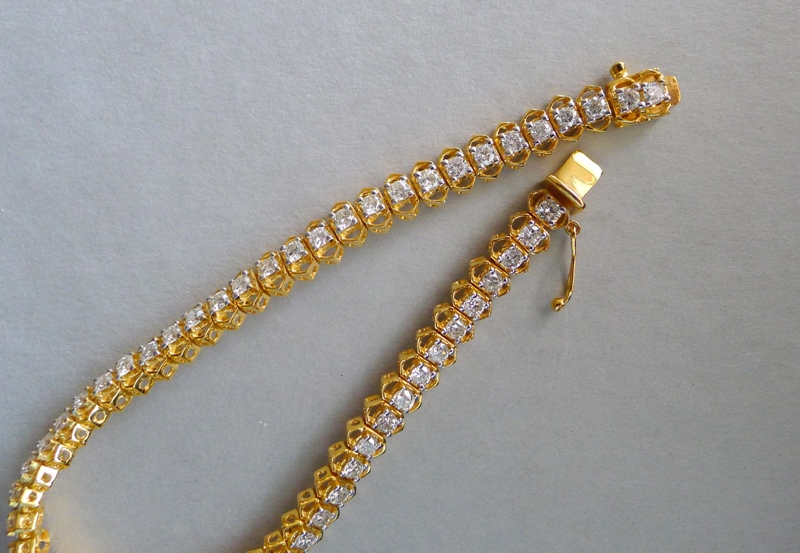 Total gold weight is approximately 14 grams.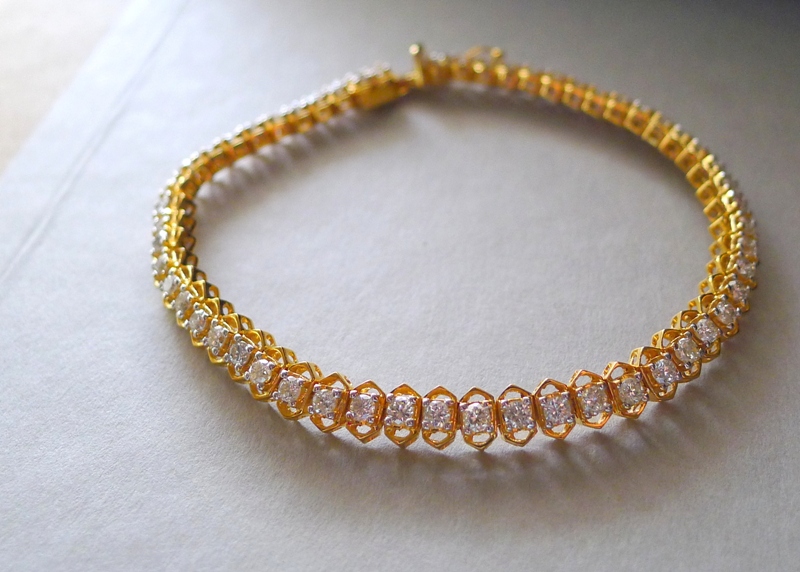 This diamond tennis bracelet is no doubt a treasure that you will value for life!
For price inquiries, email me at dbrightspot@gmail.com.