My usual 30 minutes ride home became 3 hours yesterday, no thanks to the ulan-baha that started at around 3 o'clock in the afternoon. I took my usual uberX transpo going home, and I am very thankful that my driver (Kuya Teodoro) was alert the whole time we were battling traffic along Buendia, Taft Avenue, Vito Cruz and Zobel Roxas, where cars didn't move for almost an hour.  Nakahanap k'me ng lulusutan and was able to cut some travel time while we were at Zobel Roxas.
Despite the horrendous traffic (and it's everywhere!), I surprisingly didn't lose my cool!  I made use of the time to read chapters of the eBook I'm reading (and I was able to finish it today, and I took lot of power naps. Yes, that's how safe I feel when riding an Uber car – kaya ko tulugan yung driver hihi!
And my total ride fare? Only P477.00 for a 3-hour ride. Not bad at all, right? Para na rin akong nag-taxi minus the 'kontrata' thing with the driver.
How's that as another good reason why you should switch to Uber, especially now that there's uberX!
WHAT IS uberX?
uberX is a low-cost Uber option that combines the same great Uber quality and reliability you know and love with lower prices than ever before!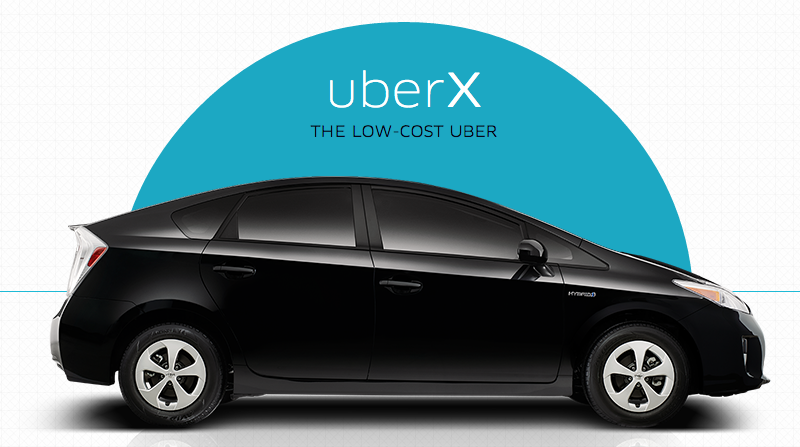 WHAT ARE THE RATES?
Ride Uber for LESS as the Uber experience you know and love just got more accessible!  Check out their taxi-equivalent rates!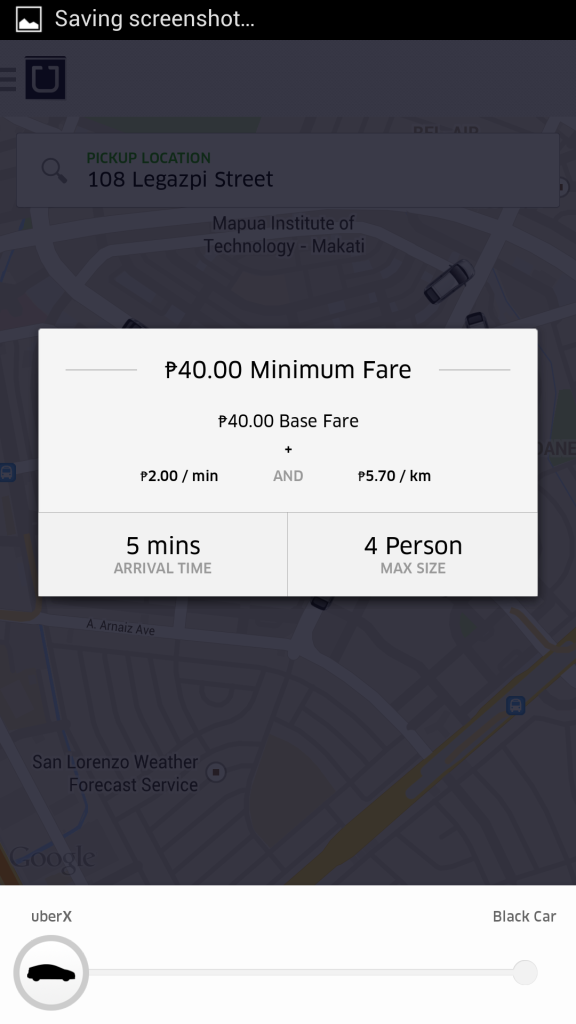 HOW DO I REQUEST uberX?
uberX cars are on the road since August 21st!
1.  Open your Uber app and you'll now see two vehicle options at the bottom: uberX and Black Car
2.  Slide the bar along to uberX to give it a try.
3.  Set your pickup location and tap 'Request uberX'.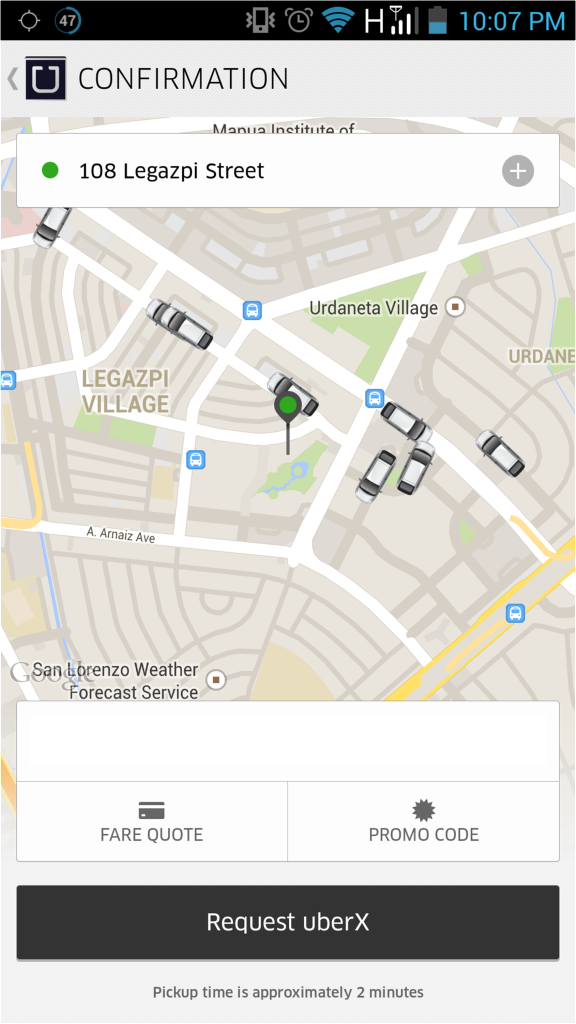 Easy peasy!
Want a free Uber ride?  Let me give it to you!  Use my voucher code vla4z when you sign-up at UBER to get P300.00 P100.00 FREE credit that you can use right away!
UBER  |  Instagram: @uber_manila  |  Twitter: @uber_manila  |  URL: https://www.uber.com/sign-up