I just have to share this upcoming sale from FineStationery.com
 because I love craft and address stamps and personalizing my paper stash at home with these!
FineStationery.com, the first website in the U.S. that offered customized, personalized invitations and announcements on the web, will be having a one-day blowout sale in all their customized address stamps tomorrow, August 5!
That means the popular $40.00 self-inking address stamps can now be yours for just $20.00 a pop!  What a sweet deal!
Since the sale is good for one day only, grab this chance to buy yourself 2 self-inking stamps for the price of one!
I've checked out their catalogue and here are my choice designs: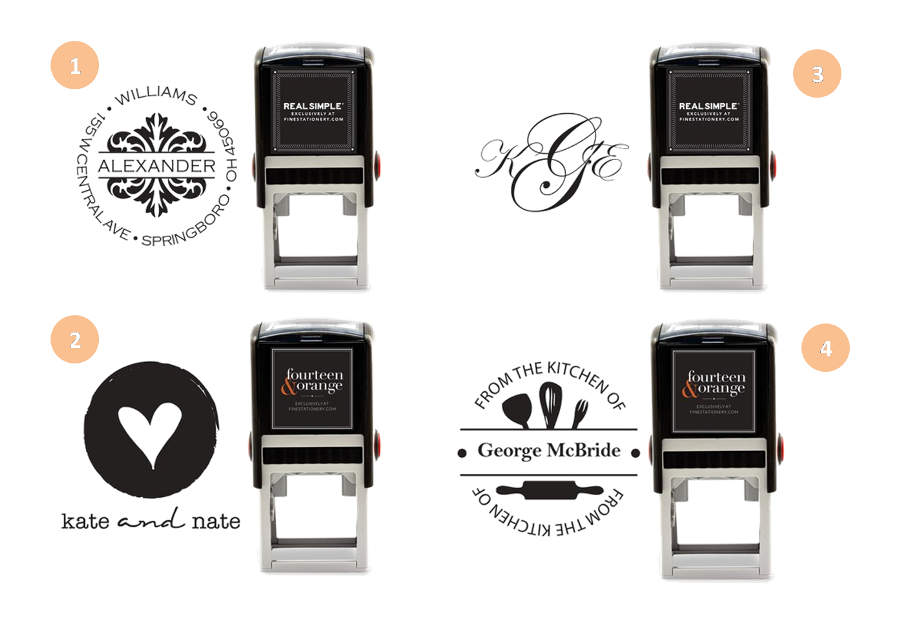 1.  Damask Stamp  |  2. Etched Heart Stamp   |  3. Calligraphic Stamp  |  4. Kitchen Stamp
These self-inking stamps can be used to personalized not just mailing envelopes but also wrapping papers, gift tags, notebooks, paper-based packaging, party favors and other paper products.
And because they can be useful to just about anyone, they'll make really nice gifts!  You can give these to your relatives, friends, office colleagues, your bosses at work, your kids' teachers, business partners, etc.
So what else are you waiting for?  Pick your stamp choices now and click on the link below on August 5, 2014 for the blowout sale!
STAMP BLOWOUT SALE! 50% OFF all stamps at FineStationery.com! (Valid 8/5 only.)