I'm kind of late writing about Project Pie Philippines, which almost everyone I know has tried already and gave it good feedback.  I got to try it only this year after they opened a new branch at Blue Bay Walk in Macapagal Boulevard, which is very near my workplace.
I've gone back there for a few times already, always excited to try new flavors.  After all, this is the only pizza place where you can DIY your pizza!  Their slogan, "Design, Build and Eat", is very straightforward and defines exactly what Project Pie has to offer to us, pizza-crazy customers:  a pizza we can design, build (or bake, with the help of their staff) then eat!
Here are some pictures I took during our recent visit to Project Pie (Blue Bay Walk Branch), taken with my Lenovo K900 phone:
The making of 2 great pizzas (one for me, one for AJ)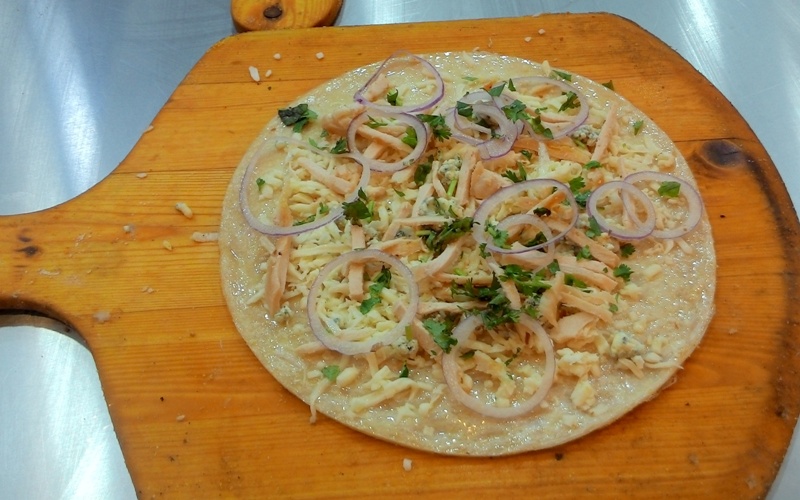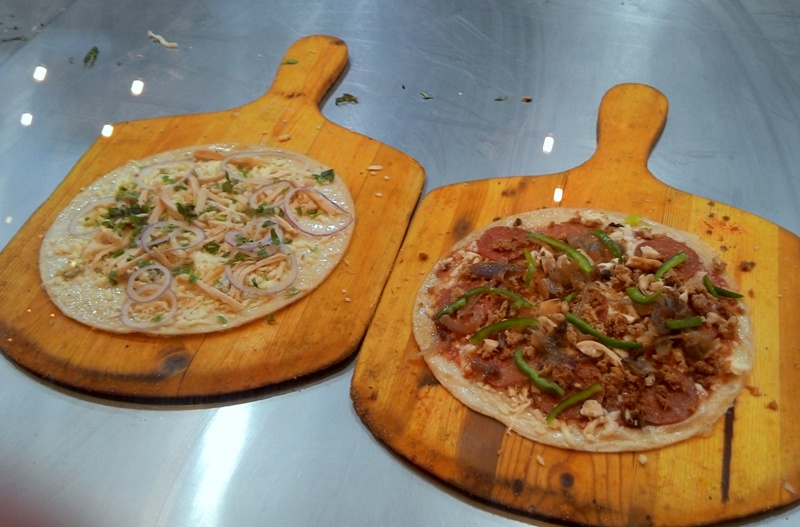 My pizza's at the left and it's a pre-designed pizza (P285.00) that I saw from their menu.  It's called Pizza #6 and has the following toppings over a cream sauce:  grilled chicken bits, sliced red onions, cilantro, mozzarella, gorgonzola and BBQ sauce (not in picture; it was spread on top of the pizza before it was put inside the oven).
AJ chose to DIY his pizza, picked a red sauce and  topped it with lots of meat, particularly bacon hehe!  It costs the same as the pre-designed pizzas so this one's more sulit.
My Pizza #6.  I love the thin crust pizza of Project Pie talaga.  It's very crunchy (parang biscuit), is not oily and I could also taste some powdered seasoning at the bottom side of the crust, which makes it really flavorful even without the toppings!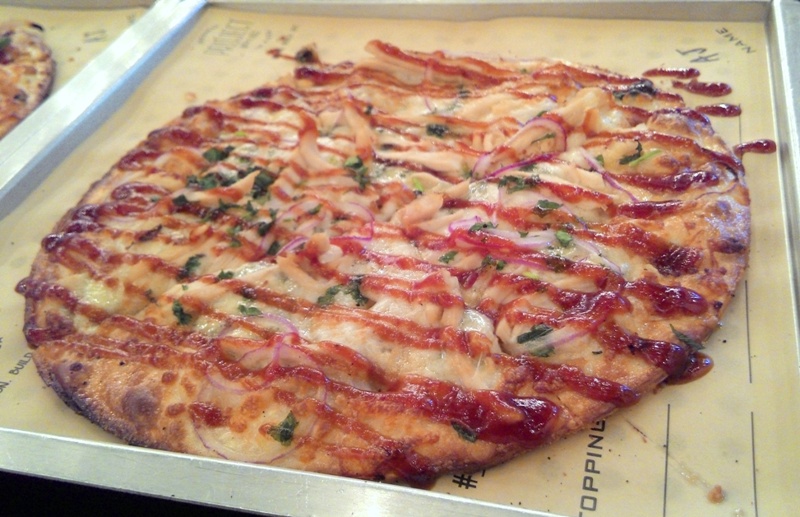 My pizza tasted great, and the BBQ sauce was not overwhelming at all.
But it was AJ's DIY pizza which was the winner.  It was filled with parmesan cheese, pepperoni, bacon, mushrooms, green bell peppers, chopped meat balls and caramelized onions.  Sarap!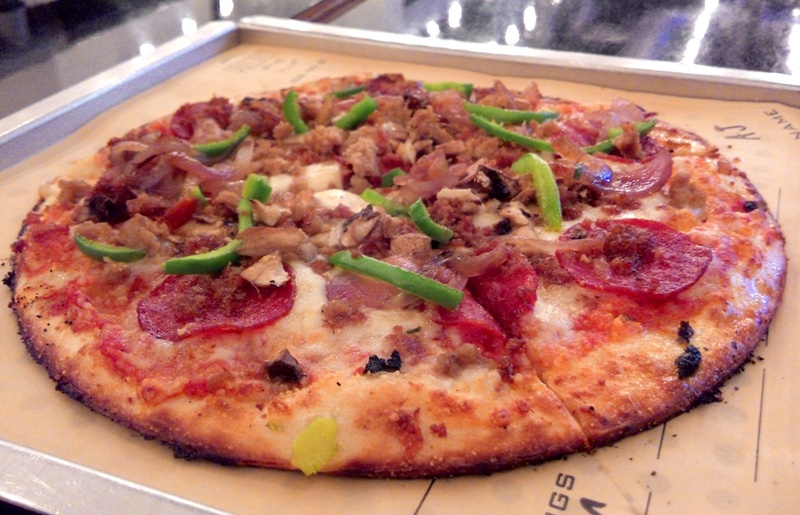 No left over slices to take home.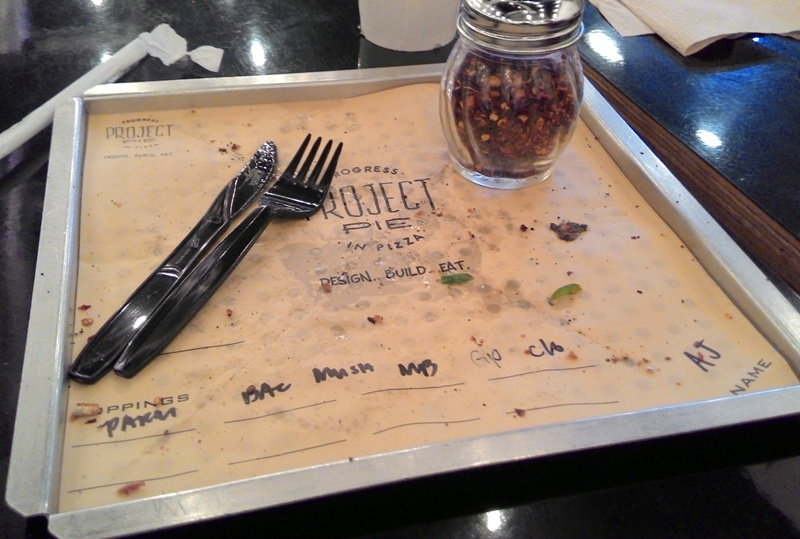 Project Pie, by the way, is a self-service restaurant so you will be the one get your drinks, pizza condiments and others.  Everything there is arranged so neatly.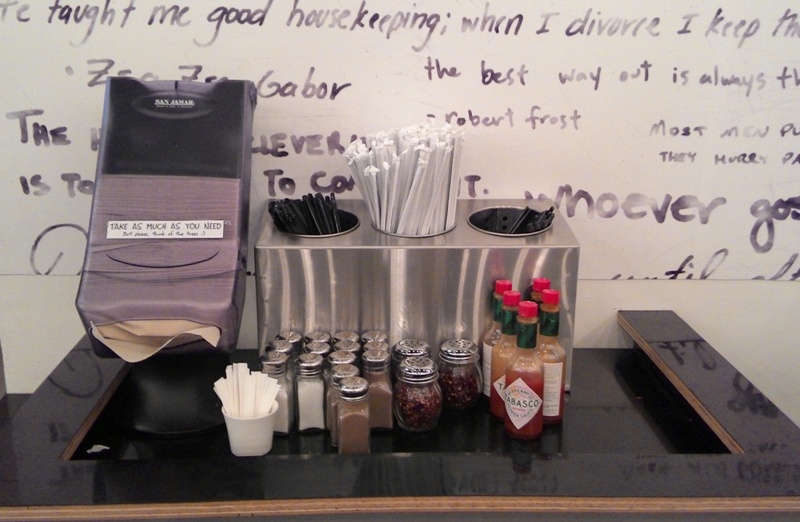 Another 'new' at Project Pie:  the 'dump site' where you are supposed to put the empty pizza trays after eating.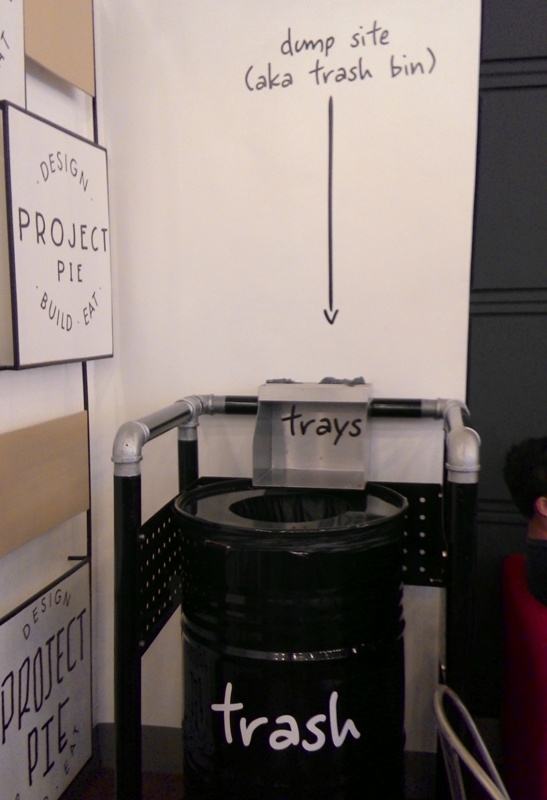 I noticed though that no one's using it.  In fact, it's the attendants who are cleaning the tables, collecting the trays and putting them away for cleaning.  I felt confused tuloy if I should leave our trays and emptied paper cups at the table, or clean up our mess and put them in the bin.
But as soon as AJ and I stood up, there's an attendant ready to assist na agad.  Then I understood why:  there's a line of customers waiting near the entrance door, so the tables should be cleaned really fast for faster turn over.  Customers will tend to take their sweet time cleaning the table (especially if busog!), so better leave it to the attendants who are trained how to clean up in a jiffy!
So there.  I love everything about this restaurant. I will surely be back for more pizzas to create and enjoy!
Project Pie Philippines  |  Blue Bay Walk, Macapagal Boulevard, Pasay City  |  https://www.facebook.com/projectpiephilippines