Today's not just an exciting day for mommies out there, but also for me who got to try and participate in Uber Manila's first-ever on-demand campaign to celebrate Mother's Day.
For today only, you can request for a special Mother's Day package worth P3,000 to be delivered by Uber Manila to your special recipient/s.  Uber users can get this package and service for only P400.00, but if you are a SMART postpaid subscriber, then you get additional 50% off (so that means you pay P200 only)!  Ang galing di ba?
I started requesting for the special "UberMOM" delivery car as early as 9:00 a.m. today, but the demand was so enormous, I have to try for a number of times before succeeding!  I think I stopped lang to eat breakfast, then I was back to monitoring Uber cars hehe!
After 2 hours, I finally got an UberMOM car!   Sobrang tuwa ko nung nakita ko itong picture ni Manong Roy hehe!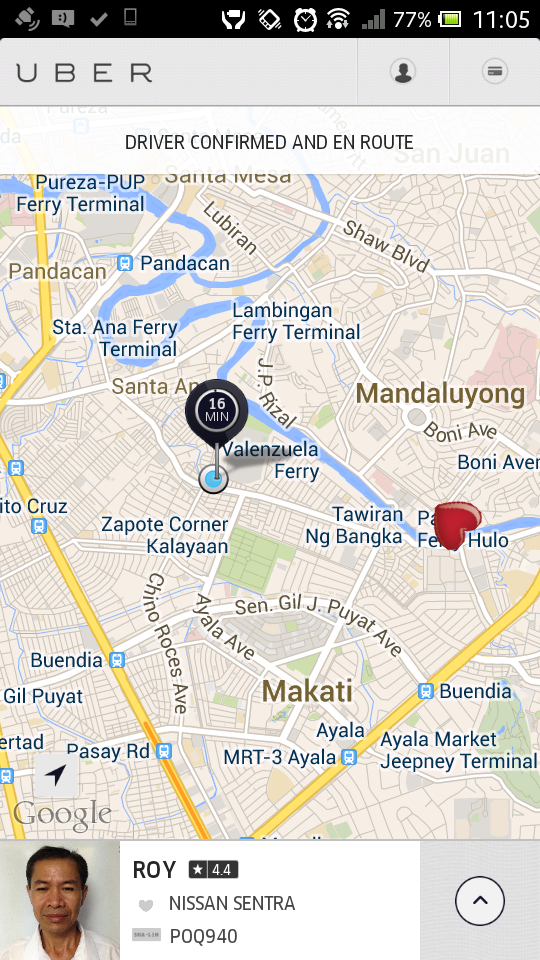 It was a relief to see the heart icon moving towards our location.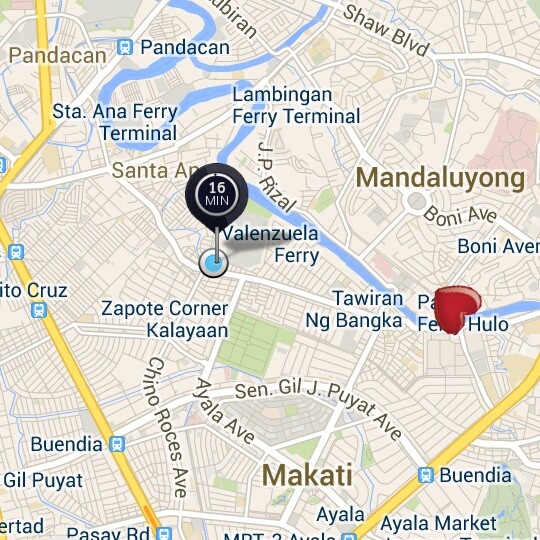 The good thing about living near my parents' home is that we get to see this priceless smile on my mom's face when the package was delivered to her.   Can you see AJ in the background?  Hehe!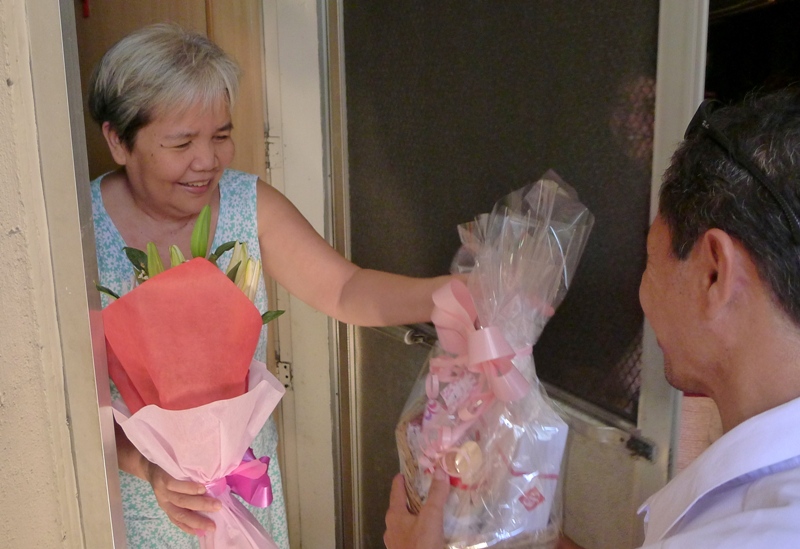 My mom with Manong Roy.   Success ang aming Mother's Day surprise!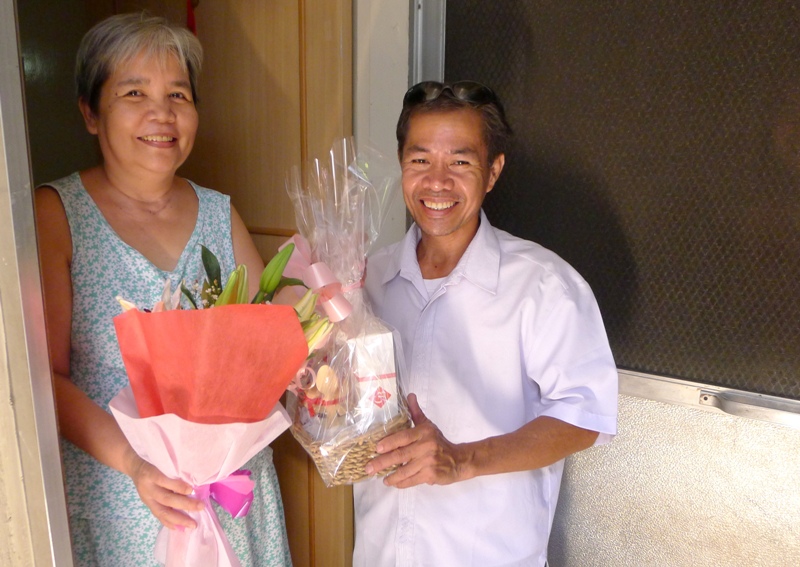 Mommy's so happy with her gifts, she asked me to upload her picture agad agad sa Facebook hehe!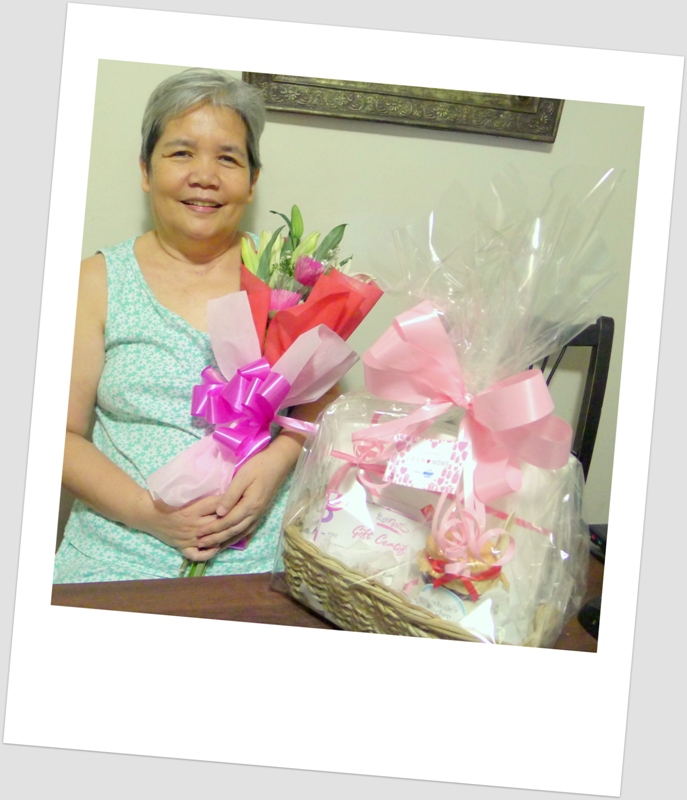 A closer look at her surprise gifts: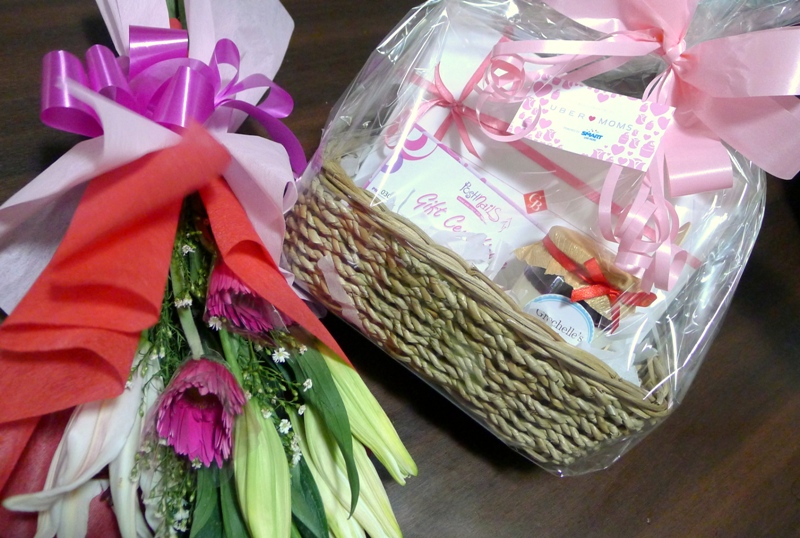 A bouquet of fresh flowers
Gift box with beauty products from Glamour Box
A sweet treat from Grechelle's Kitchen
Gift certificate for a manicure session at Posh Nails
We will continue the celebration later with a dinner and after-dinner dessert (sponsored by daddy?  Hehe!)
To end this post, let me again greet my dearest mommy a HAPPY MOTHER'S DAY!   Stay cool, fit (always eat your asitaba!), and happy always!  We love you!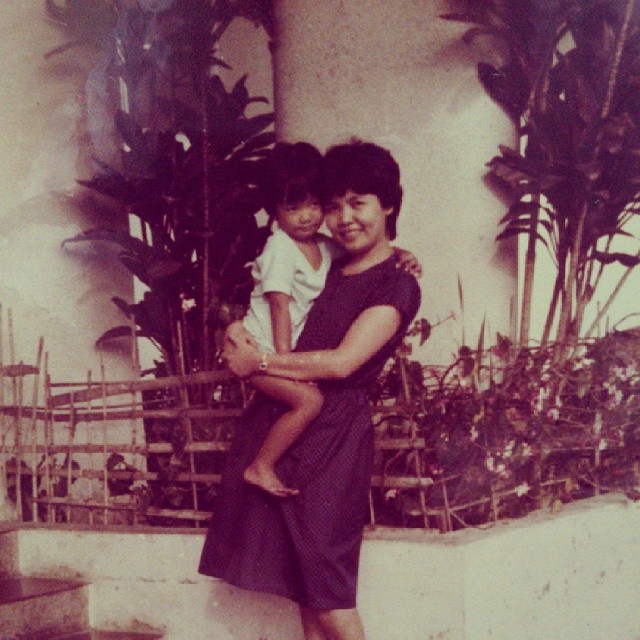 P.S.  To those who are still trying to get an UberMOM car, just keep on trying!  That's what I did!  =)