It's been years since I've last been to an amusement park.   Although it's a happy place to be in, I just cannot understand why the passes and rides have to be so expensive.  I guess this is the reason why twice ko lang na-visit ang Enchanted Kingdom, hehe.
When AJ and I made an impromptu stop at Sky Ranch in Tagaytay last Sunday (where we spent the weekend with his family), I almost balked at how everything there is expensive.  The entrance fee alone is already P80.00 (weekend rate; weekday rate is P50.00), and the rides will cost you anywhere from P50 to P150.00.
But we couldn't resist not giving it a try, especially since we have a 6-year old tot traveling with us that day – Amira – AJ's bubbly and sweet niece (and technically my niece too!).  Her eyes lit up when she saw the big ferris wheel from the main entrance, so even though it was scorching hot there that day, go pa rin k'me!
The amusement park, being new, is very clean and is easy to navigate.  Kids will really love it there because most rides are catered for them.
Here are some of the pictures I took inside Sky Ranch, using my ever reliable Panasonic Lumix LX5: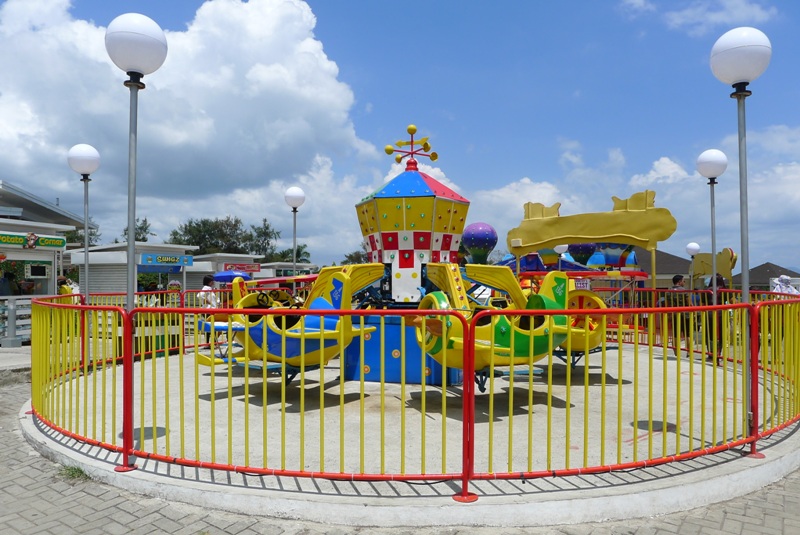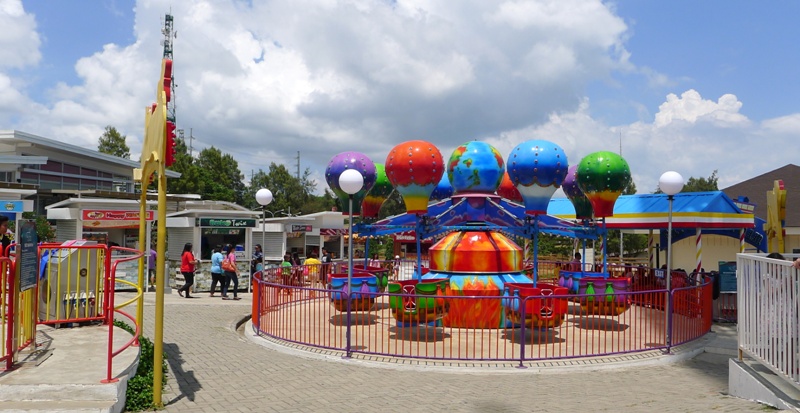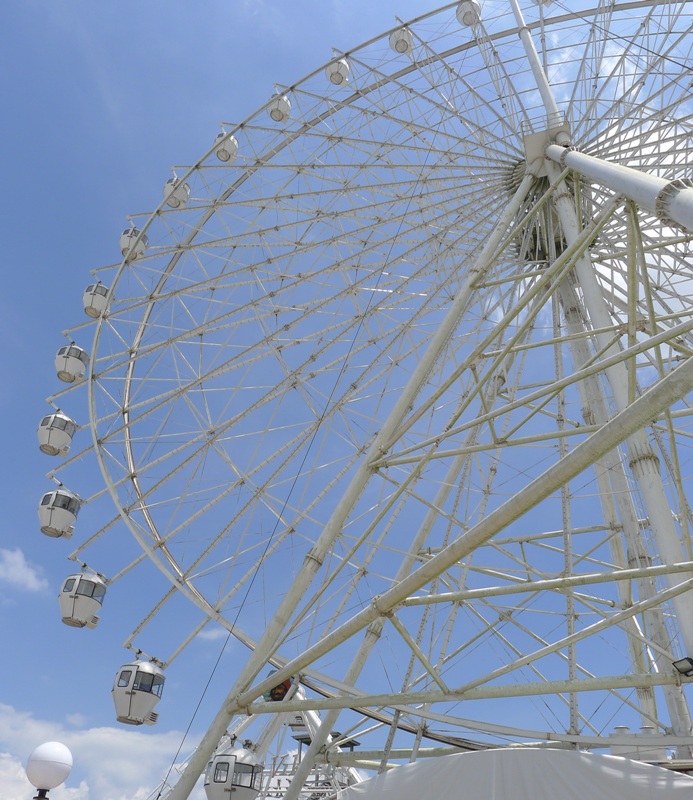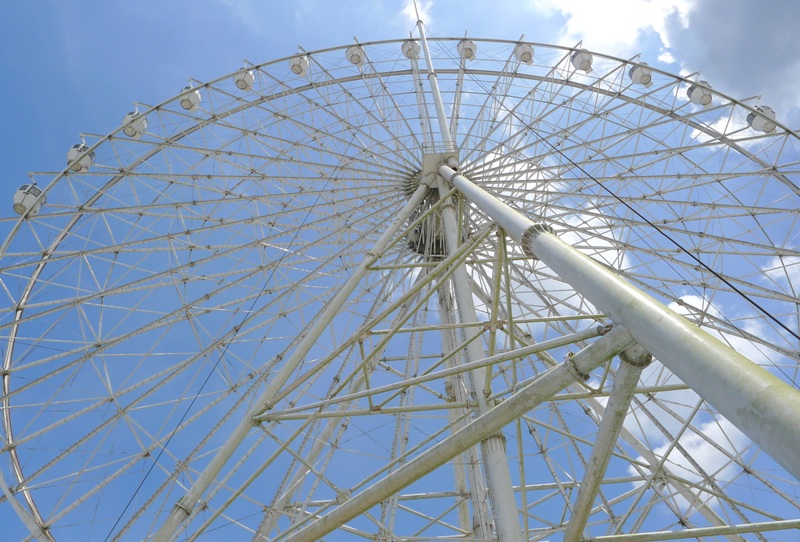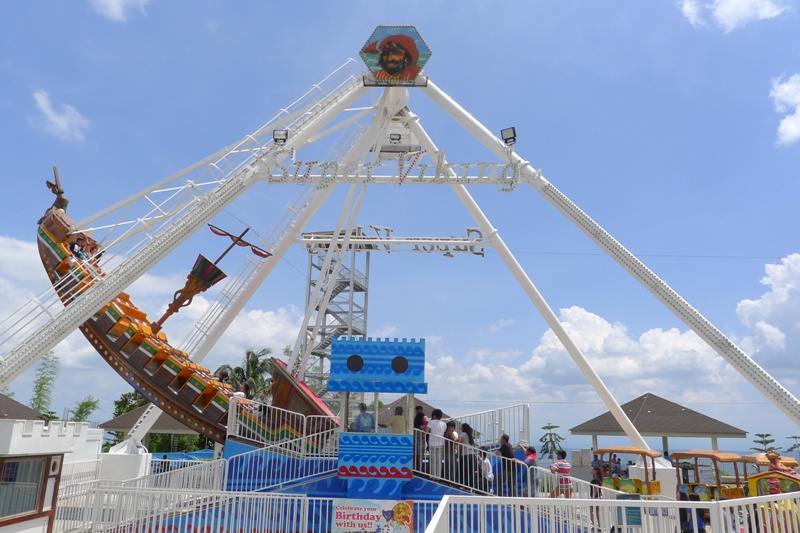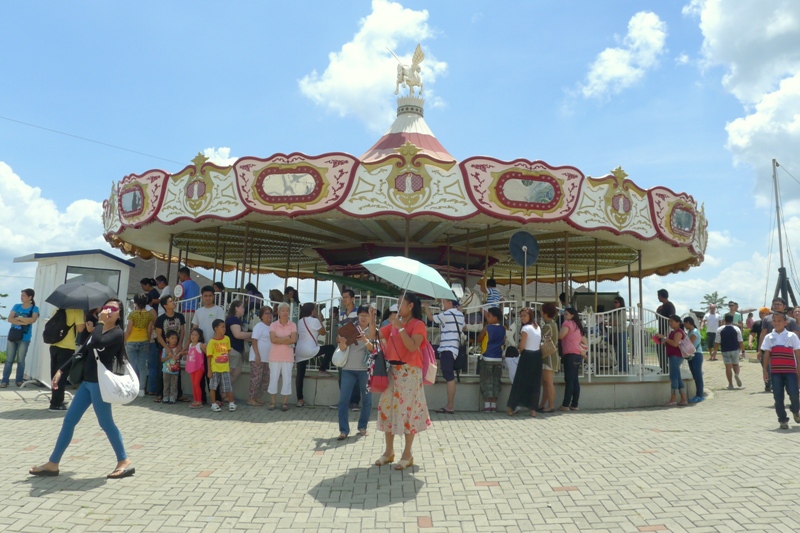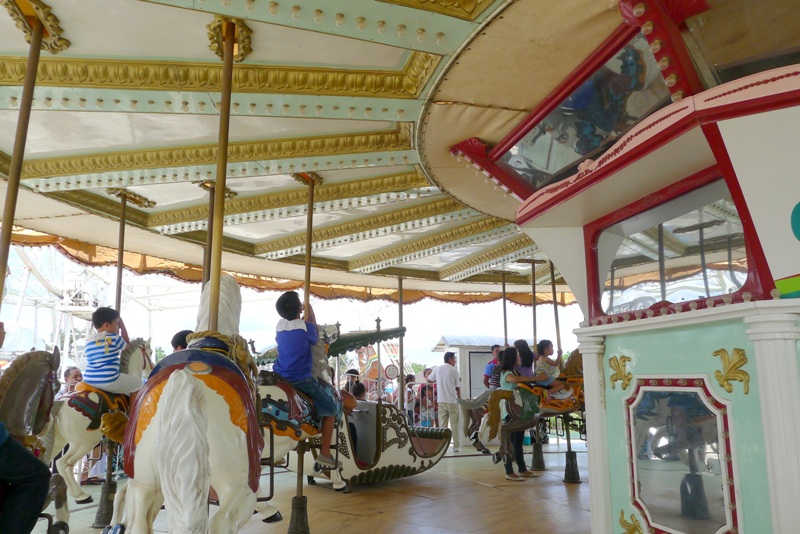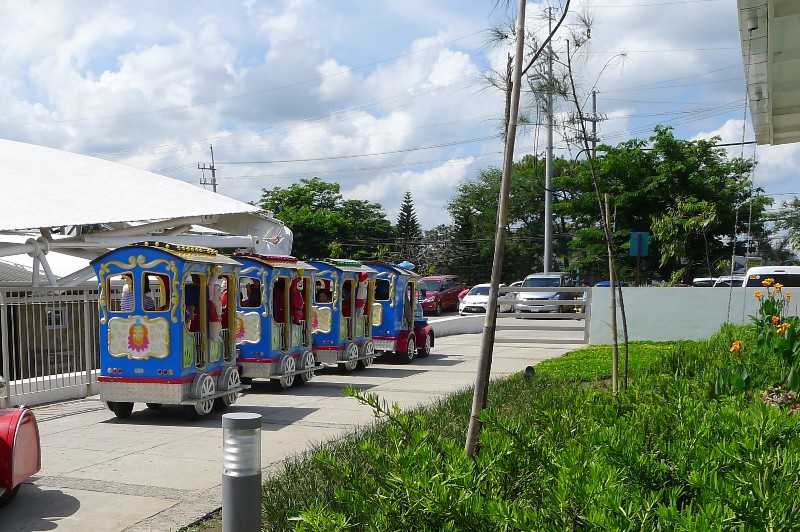 Meet Amira, whose name means "Princess" in Arabic.  She loves the Disney princesses and everything pink, and can belt out "Let It Go" like a pro (I'm not kidding).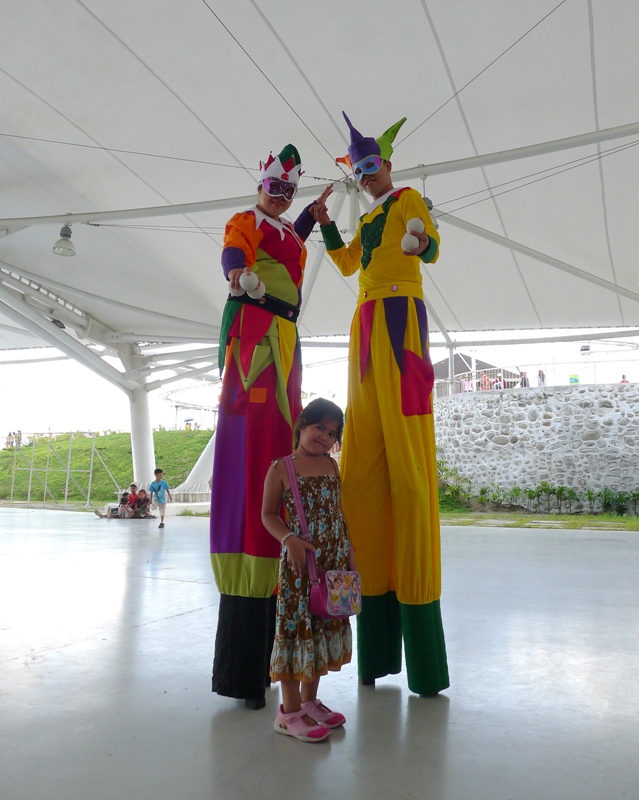 Sky Ranch was teeming with visitors even on a hot afternoon.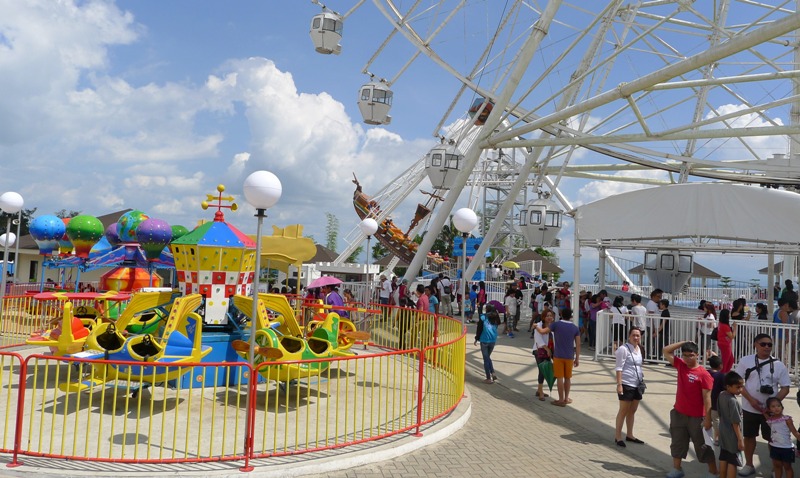 More visitors waiting for their ride (the express train).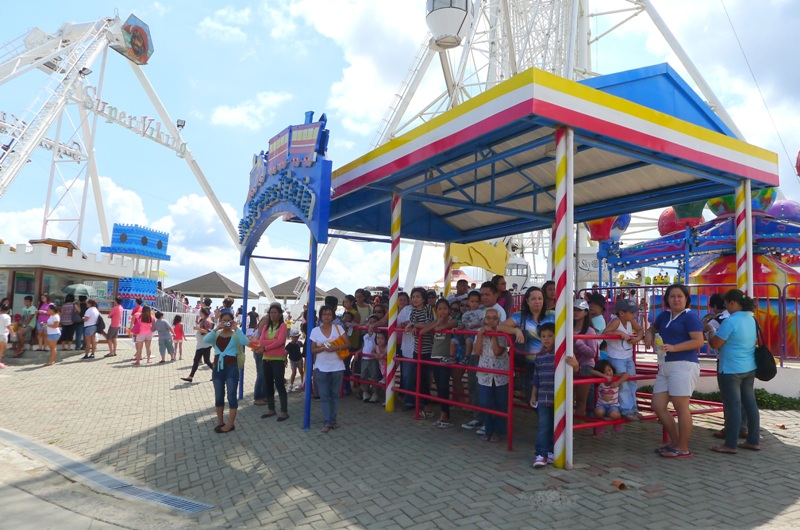 We rode the carousel and the express train, which Amira enjoyed immensely.  If not for the Metro Manila heat that we're feeling that day, we would have stayed longer and tried the Sky Eye and Zip Line, too.
Overall, I find the attractions at Sky Ranch Tagaytay as just fair.  The Sky Eye, said to be the tallest ferris wheel in the country, looks really impressive in height.  And it will surely test your patience.  Remember, each gondola (or pod) has to be filled in one at a time.  So if there are 50 gondolas in the wheel and you rode the first one, you have to wait out the longest.  It is obviously not like the other rides where passengers can get in (and out) all at the same time.  I was actually observing it while waiting for our express train to arrive and ang dyahe siguro kung nasa tuktok ka na and you suddenly feel the need to go to the loo.  Yikes!
On the other hand, the Super Viking (which is very much like Anchor's Away at Enchanted Kingdom) looks interesting and exciting.  It is also the noisiest ride I've seen, with riders happily shrieking in laughter as the boat moves in pendulum motions.  I think I'd like to try this next time.
Sky Ranch Tagaytay isn't exactly magical, but it is a fun place, nonetheless.  I just wish its developers (SM Prime Holdings) will do something about the pricing.  Everything inside has to be bought: the food, drinks, and even the picnic tables have to be rented.  Kala ko nga pati comfort rooms may bayad (buti naman wala).  I know it cost money to maintain a place like this and to keep the rides in tip-top shape, but something can be done if you want more people (and kids) to enjoy it.
Sky Ranch Tagaytay  |  Tagaytay City (near SM Wind and Summit Ridge)  |  https://www.facebook.com/SkyRanchTagaytay