Now that I have finished most of my gift shopping for Christmas (can't wait to wrap them all this weekend!), I can start planning for our Noche Buena.
And I had just a stroke of luck and found that Deal Grocer is offering 50% discount voucher in this 2-Day Cooking Course for a Noche Buena Feast from no less than the Global Culinary and Hospitality Academy!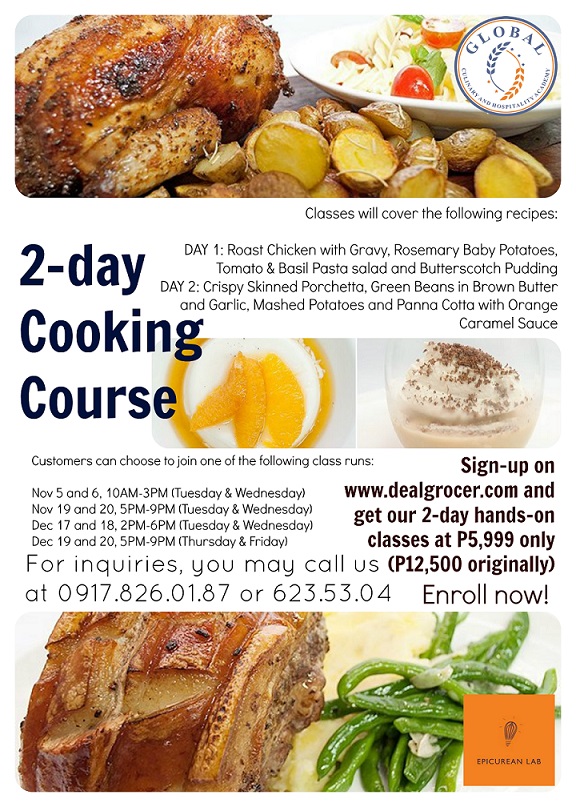 Oh my, this is such a sweet deal!
Registration has started last October 7, 2013 and as I am writing this, only 3 discount vouchers are now up for grabs!
If you are planning to whip up a hotel-grade Noche Buena for your family this holiday season, then you might want to take advantage of this huge, huge discount voucher for a 2-day cooking course from one of the country's premier culinary schools.
Global Academy is the first culinary school in the Philippines to receive The World Association of Chefs Societies (WACS) Recognition of Quality Culinary Education. This means that the school's culinary programs have met WACS' high quality standards of culinary education. With this new recognition for quality culinary education from WACS, it does not only bring the school to the next level but it also raises its profile in the international global culinary landscape.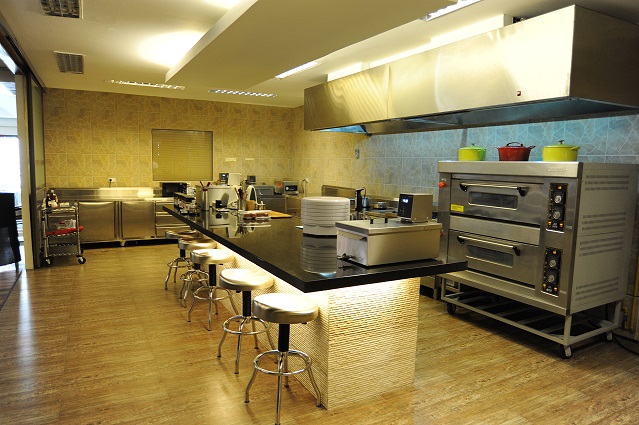 By the way, this offer is exclusive only to Deal Grocer members (sign up here if you're not yet a member).  The discounted fee is already inclusive of all the ingredients, apron, skullcap and recipe copies.
Check out Global Culinary and Hospitality Academy's official website at http://globalacademyph.com/ for more information about their professional and lifestyle courses that will suit not only aspiring and professional chefs, but foodies as well who also love to cook (like me!).