For a limited time, Payless.com in the US is having a Buy One, Get One (BOGO) Sale covering ALL their merchandise!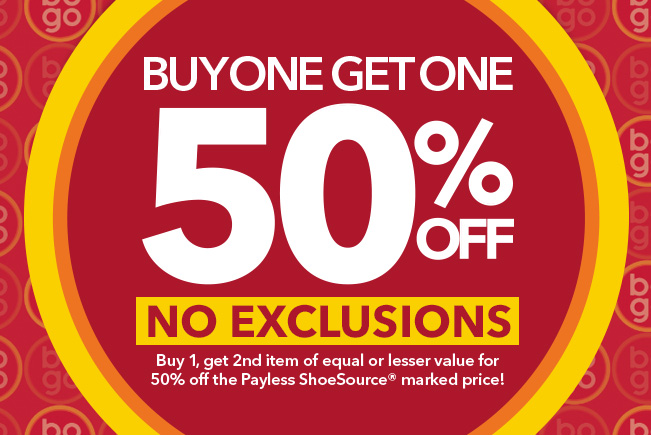 I was browsing through pages and pages of shoes from their online catalog and I instantly liked these 2 pairs: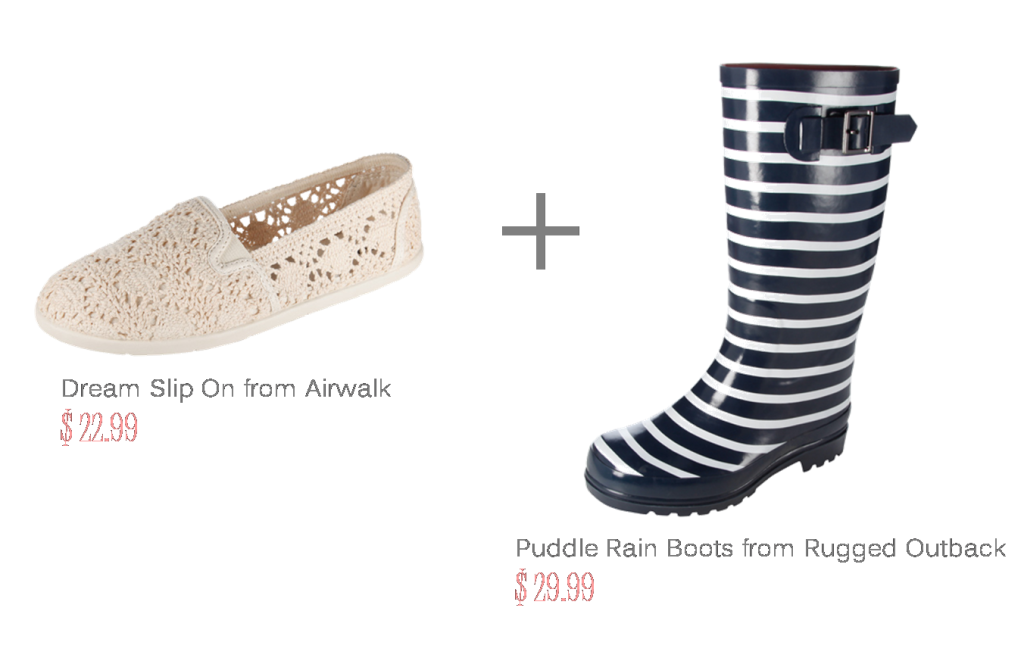 The crocheted slip-on shoes from Airwalk is so cute and dainty, while the navy blue-and-white strip design of Rugged Outback's rain boots is perfect for this rainy season!
I converted the US dollar prices of these shoes to Philippine Peso and with the discount, the total cost would be just around P1870.00!  Cool!
If you are living in the US, this is your lucky chance to get all those shoes you've been eyeing on at Payless.com and enjoy big discounts.  Enjoy free shipping too on $75+ orders.
For us here in the Philippines, we can always rely on Johnny Air to ship our online purchases straight to our doorsteps or, if you have the patience to wait, request your US-based relatives to buy for you and have them sent with the rest of the pasalubongs in your Christmas balikbayan box   =)
This amazing sale is good until September 25th only so shop the Payless.com BOGO Sale
now!