I made this blog entry exactly in August last year in the aftermath of "The Wrath of the Monsoon".
It seems that weather disturbances like these are now part of the cycle and this year, unfortunately, it happened again.
Taking the same precautions I did last year, I chose to stay at home in the past 2 days instead of braving the floodwater to get to work.  But I'm thankful that this time around, the government (both national and local) made prompt announcements on the cancellation of classes and work.  This is a big deal for me because we are putting people's lives in danger if we still ask them to report to classes or to work.   Even the private sector (with the exception of BPOs) announced work suspension in those 2 critical days that submerged some key cities in Metro Manila and  its nearby provinces in floodwater.
By now, the flooding have subsided in most cities and the rains reduced from heavy to moderate.  This is perhaps the time to assess the damages the monsoon have brought to our homes (and livelihood), if any, and to take stock of things to see what we give to those who were heavily affected and were forced to evacuate.
As of yesterday, public and private organizations have started calling in donations, both cash and in kind, for the victims of the flooding.  Most of these will be turned over to the Philippine National Red Cross (PNRC).
But me, I prefer to give it directly to PNRC, which accepts cash donations online or through third-party institutions like 7-11 and Cebuana Lhuillier Pawnshop.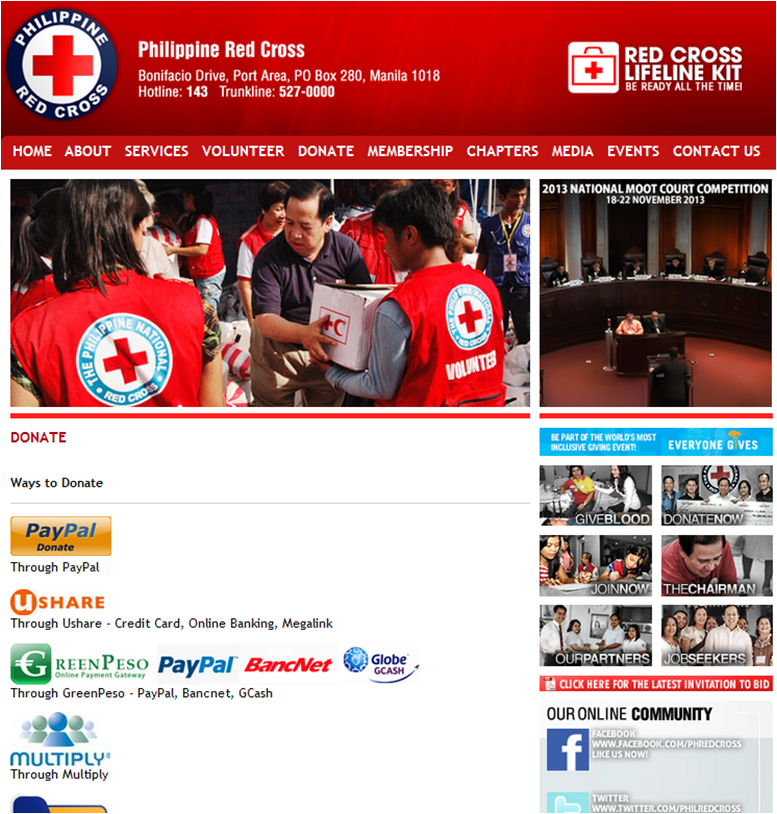 I chose to make cash donations because I feel it will go a long way like helping buy equipment for the PNRC volunteers involved in their rescue operations.   Or, with the help of other cash donations, buy more amphibian trucks that were a great help in rescuing people and bringing in food to those trapped in highly-flooded areas.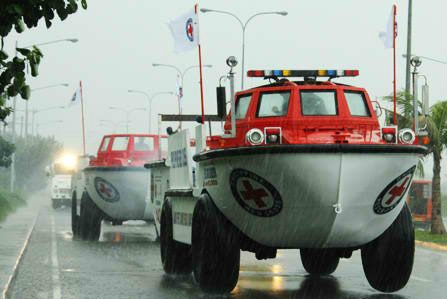 Donations in kind are very much welcome too but, let us make sure also that the items we will donate (like clothes, for instance) are still useful and that the food (like canned goods) are not difficult to eat while in the evacuation areas.
Ready to help?  Click here to make your donations now to PNRC.