I have been a fan of Evita Peroni hair accessories for as long as I can remember.  I first saw their pretty and luxe hair accessories being sold at The Landmark Department Store (that was before they opened boutiques at Rockwell Powerplant and Glorietta – about 7 years ago??) and I bought my first Evita Peroni hair accessory there, too.   It's a double comb clip embellished with lots and lots of pink, carnation and purple beads!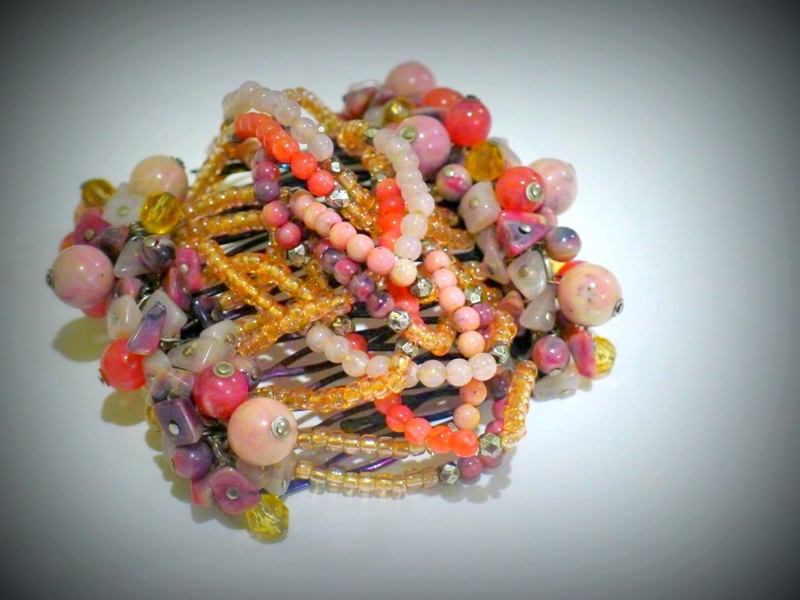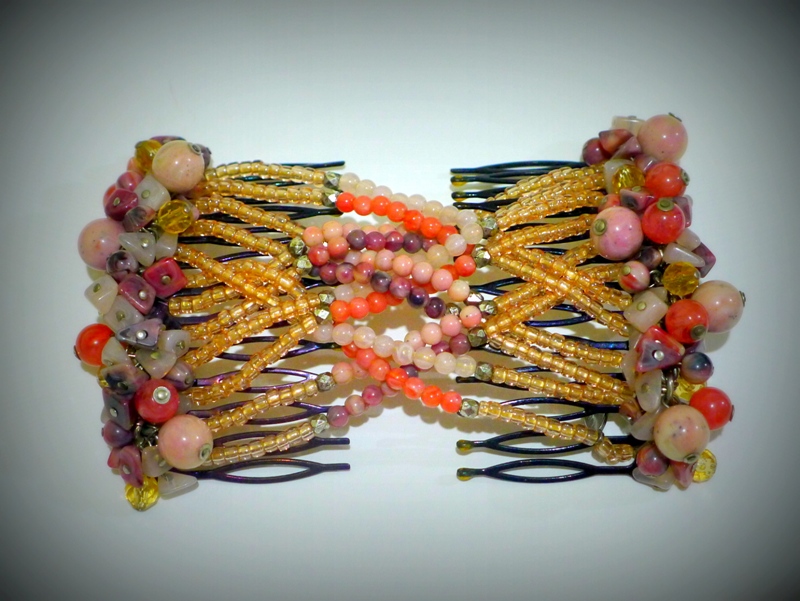 I haven't worn this for quite some time now, but it's so sturdy not even one strand of the beads has broken off on me!  The P1,800 price tag is so worth it!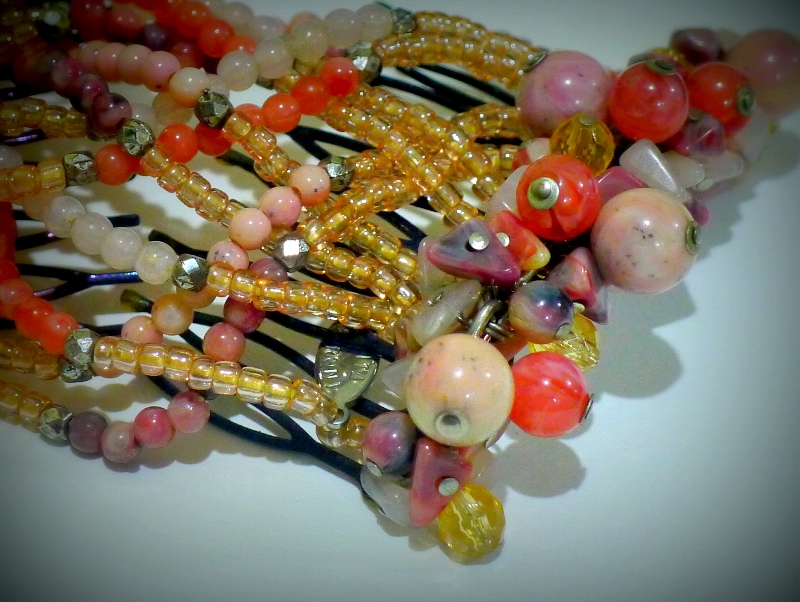 Yes, the Evita Peroni hair accessories are on the price-y side and I myself cannot afford to be collecting them.
But if money is only a-plenty, then I'll be wearing Evita Peroni hair accessories all the time (!).
Here are some of my favorites from their past collections (Note: they're no longer available at stores):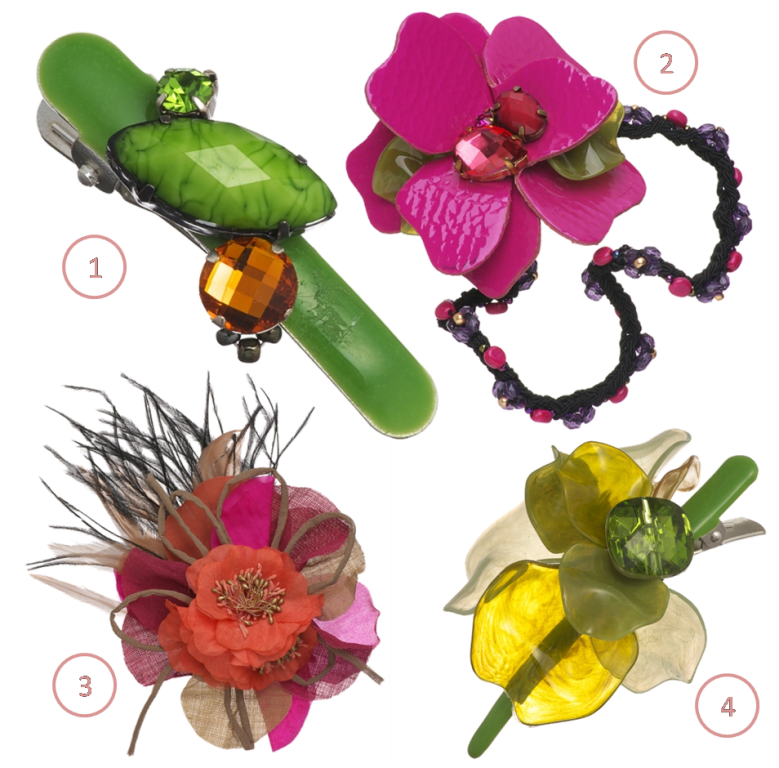 (1) Amarante Pelican – Green (2) Kanya Stretchy – Magenta (3) Fenella Pelican – Orange and (4) Amarante Pelican – Green
If you are into big hair clips too, then you might want to check out Evita Peroni's Hair Accessories – Hair Claws and Pelicans.  These hair clips can glam up any look with an effortlessly chic style.
It's a coincidence that all of those I picked are in shades of pink, orange and green – the shades of summertime in bloom.  That's the effect I guess of feeling under the weather.  Outside our window right now, I can see that the sky is again dark and dull and it is still raining non-stop.  Sigh.  I am afraid of heavy rains (because that means flooding everywhere), and more so with this one which is expected to last until Thursday.  And it's only Monday!
So here I am, glued to the internet and Twitter for updates while at the same time trying to find inspirations to brighten up this otherwise gloomy day.
How are you doing?  I hope you are all safe.