Just sharing with you this super good deal on Music Angel Mini Speaker with FM Radio at eBay.ph right now: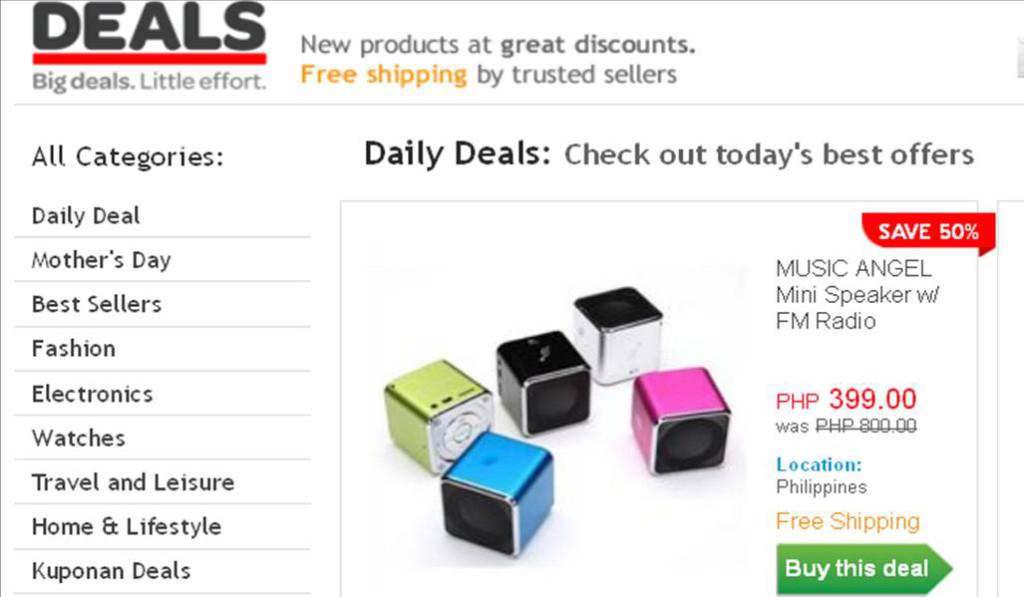 It's a steal at P399.00!  I bought one for my mom at Greenhills 2 weeks ago (not the Music Angel brand but very much the same as this one) at P500.00.  I wish this one was offered a tad sooner!
Here's my Music Star (I don't know if this is an imitation so please don't judge me!) and it's just as small as a ping pong ball  =)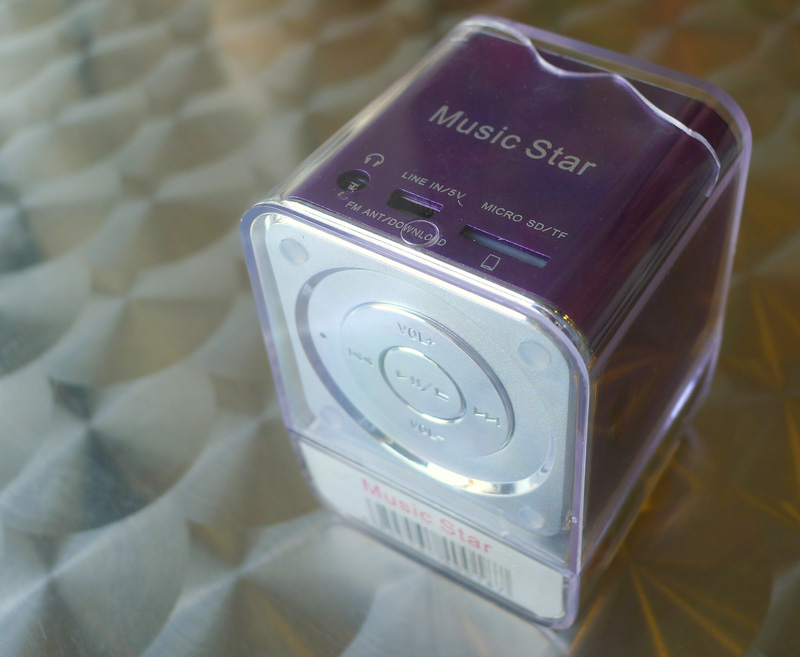 But don't underestimate its miniscule size.  This speaker is packed with extra good bass and clear treble – something which the early generation of X-mini wasn't able to match.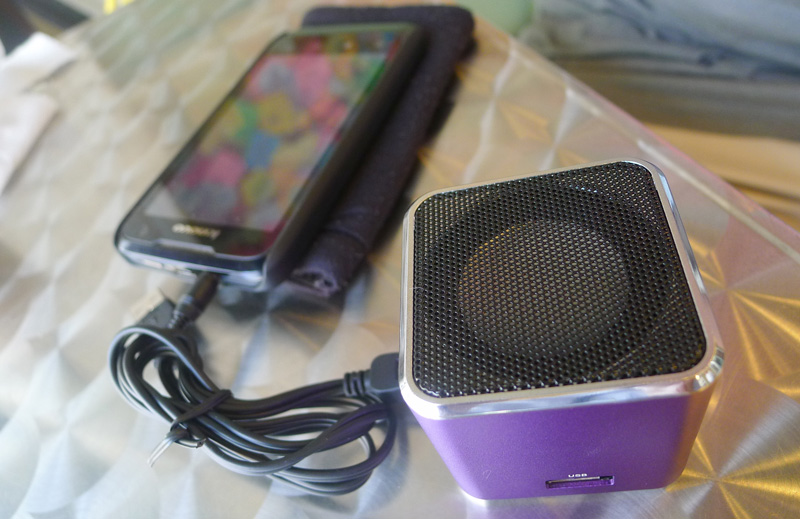 Now, watching movies and videos at our Android phones and Samsung Galaxy Tab is much, much better with this portable digital speaker cube.   It also has an FM radio,  micro SD/TF and USB card slots so you can play music with this anywhere – at parties, at your workstation, at the beach and even at the comfort of your bathroom haha!
Take advantage of this really good deal at eBay.ph now!  Just click here and place your order na!