Thanks to Nuffnang Philippines, AJ and I were able to attend the BEST FOOD FORWARD food fair which was held at the NBC Tent last weekend.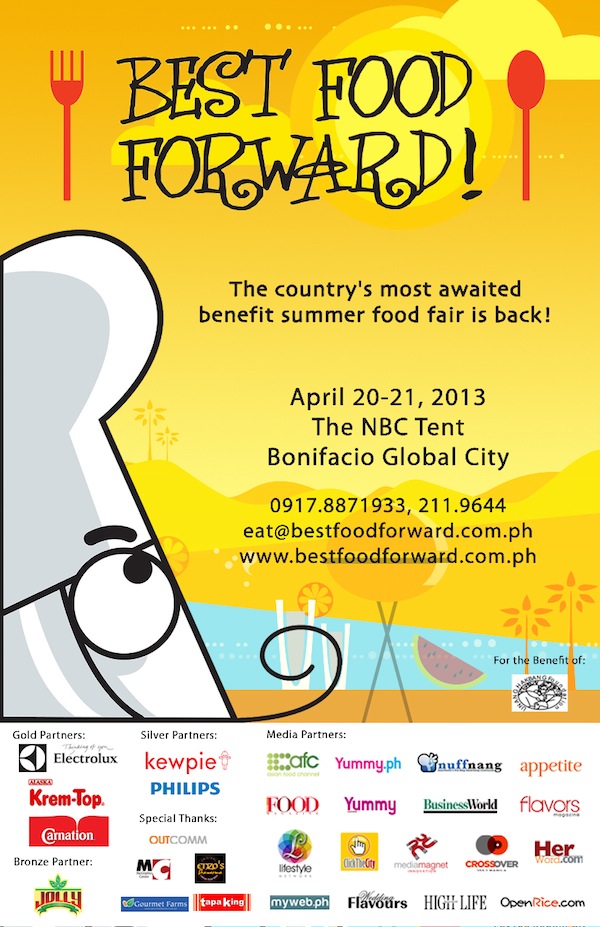 I learned about it only the day before it opened and when I read that there will be Butter Beers at the fair, this is what immediately came to my mind: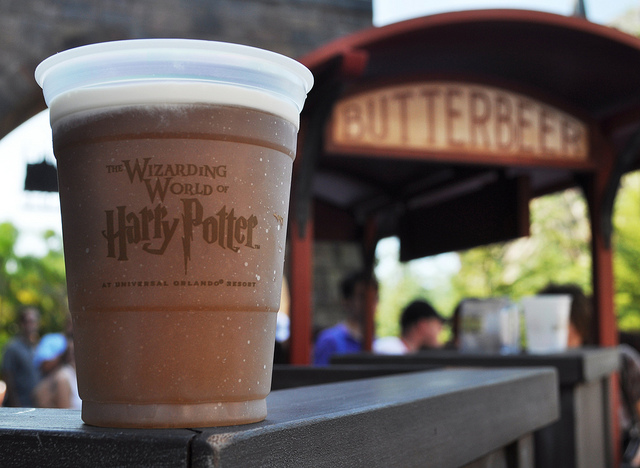 Yea, that Magical Drink!  (photo source here)
We were able to go on the last day of the fair and it was still packed with foodies.  The entrance fee was only P75.00 per head.
I instantly searched for that booth that sells the Butter Beer and found it – Curly Pepita's Magical Drinks & More – but wanting it both appearance and appeal.     To be frank, I was disappoint when I saw the Butter Beer.  But I bought one anyway, just to satisfy my curiosity.  At P100.00 per order, it's not magical nor presentable at all.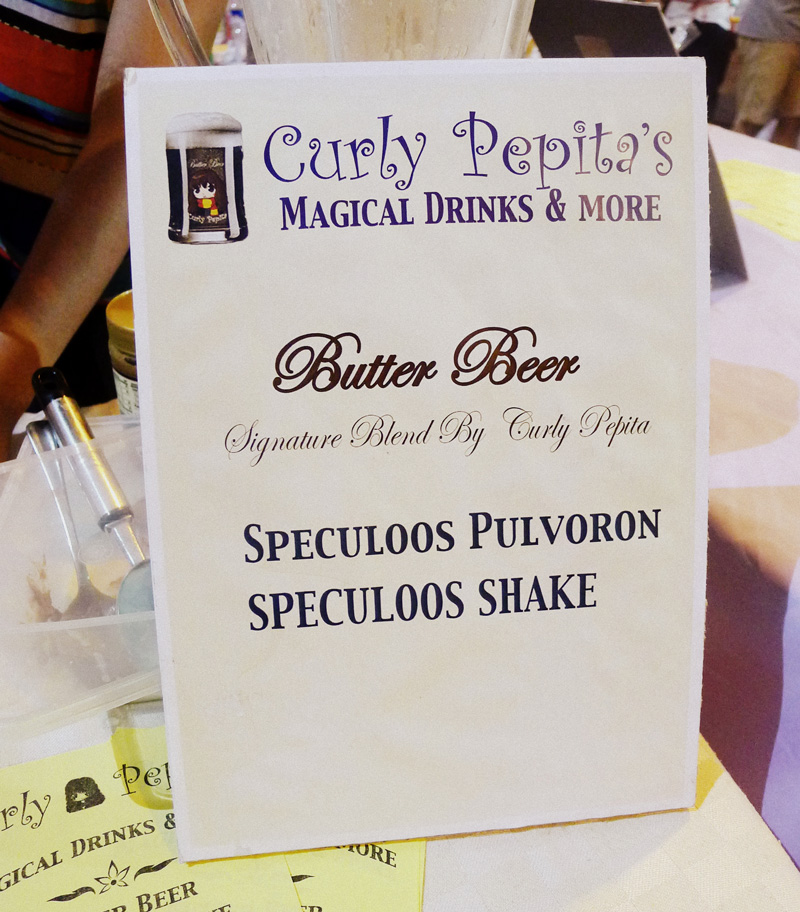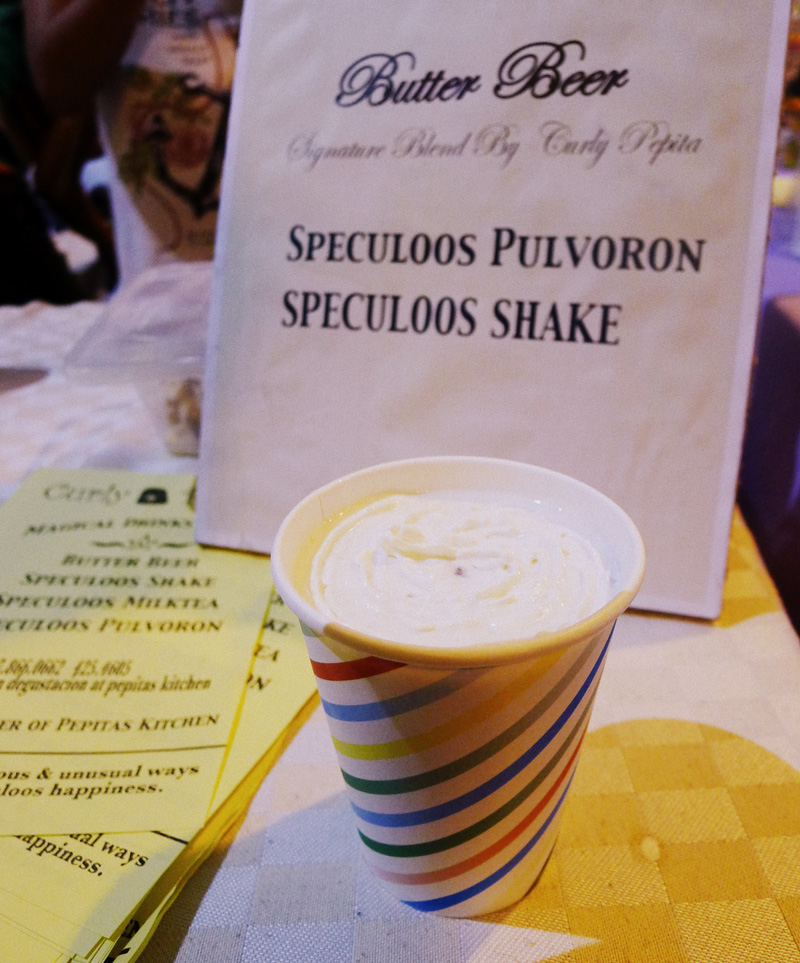 Perhaps it's because it was not served cold or that it tasted very syrup-y.  I dunno.  I was not impressed, sorry.  AJ, on the other hand, found it just so-so.
Undeterred by this setback, we checked what the other booths have to offer and found so many selling cupcakes.  Not that I don't like cupcakes, but because there's just too many of them under one roof, they all looked the same to me already.  I got umay by tingin.
Thankfully we saw Choco ATBP which sells these yummy Dark Chocolate Tablea Fudge Bars.  They come in different flavors but the one that I loved most is Delightful Orange – which is a combination of dark chocolate + zesty orange.  Delightful, indeed!-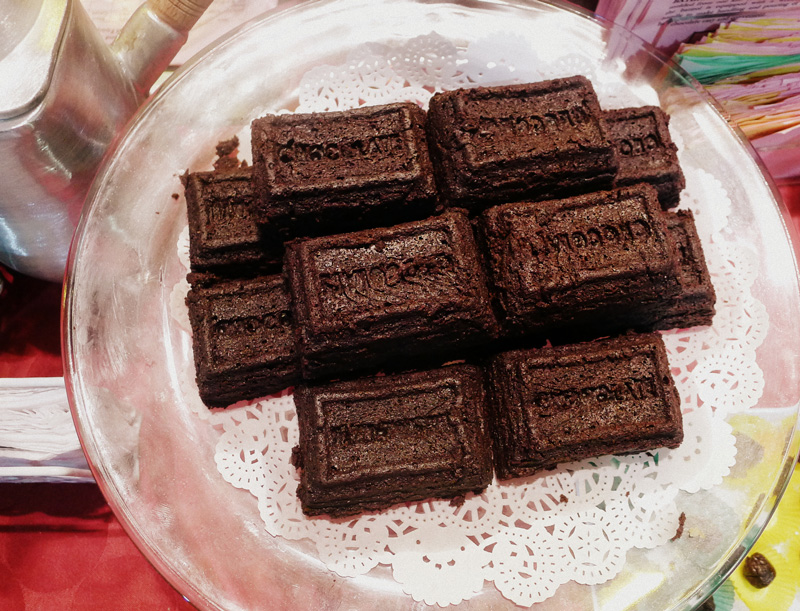 Aside from fudge bars, Choco ATBP sells pure tsokolate in original, peanut and sili (chili) blends.  For more details about their products, you may contact Yet or Diane at 0908-8949598 or 0918-9030664 or email them at [email protected]
I took home 3 fudge bars of Delightful Orange (P60.00 per piece).   These are the only foodstuff we bought home.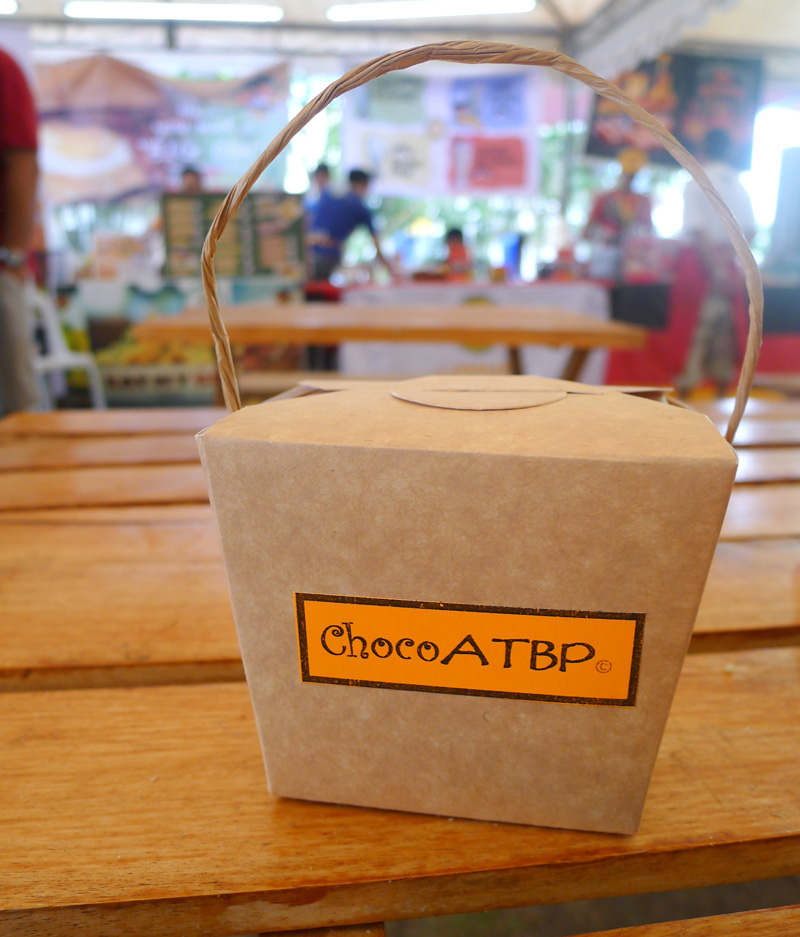 We also tried Schmidt's Gourmet Hotdogs, specifically The Julius (pan-grilled hungarian sausage with lettuce, bacon, caesar dressing and parmesan cheese).  AJ and I liked it.  The caesar dressing as good and we love that it has real bacon bits.  At P130.00, it is quite affordable.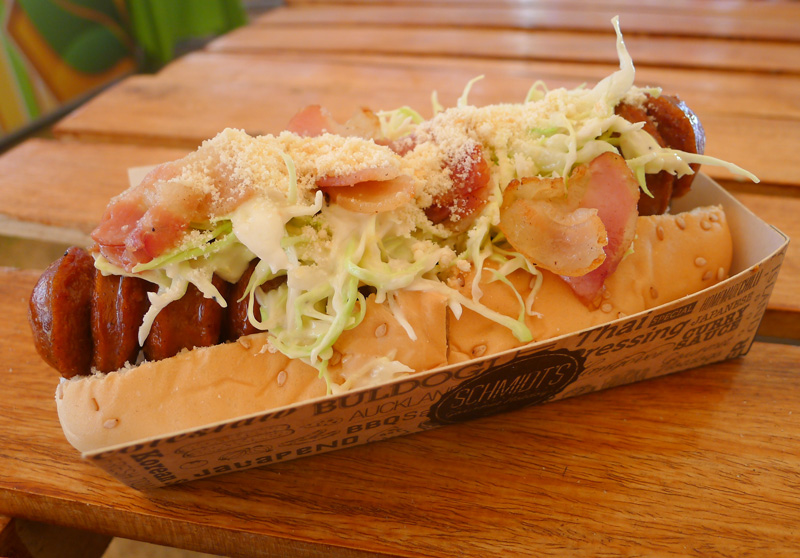 You can choose from the 5 gourmet flavors available at Schmidt's: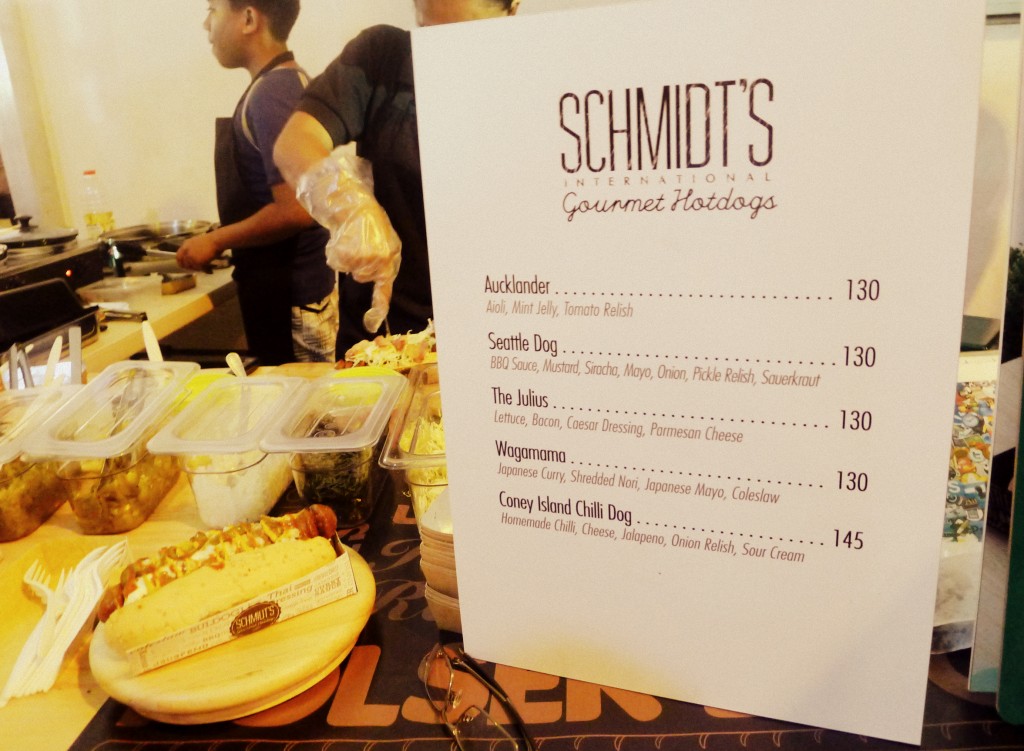 Although there weren't much food discoveries that day, we still went home happy because our eyes feasted on the plenty and colorful food on display and on sale.  I just hope that there'll be a balanced showcase of products next time.  And if the organizers will be holding one next summer, please get a venue with better air-conditioning, because cupcakes and cakes with melting frosting aren't pleasing to look at.