3 Sundays ago, to celebrate Easter, AJ and I chose to have an early lunch at Italiani's – SM Mall of Asia branch.  It's been a long while since we were last there.  I missed their Sicilian Chicken Salad so much and that's what I immediately ordered when we were seated at our table.
We had the lunch serving of the salad (P425.00) and I immediately knew that there was something different about it with my first taste.   I could not understand why the dressing, which is supposed to be sicilian dressing, tasted like raw tuna.  I thought maybe they had mistakenly put tuna, instead of chicken breast, into the salad because the tuna taste was so strong.  I checked the meat and it's chicken.  The rest of the salad ingredients were also okay but the tuna-tasting dressing ruined it all.   I never remembered the salad tasting this way.   It was a big disappointment.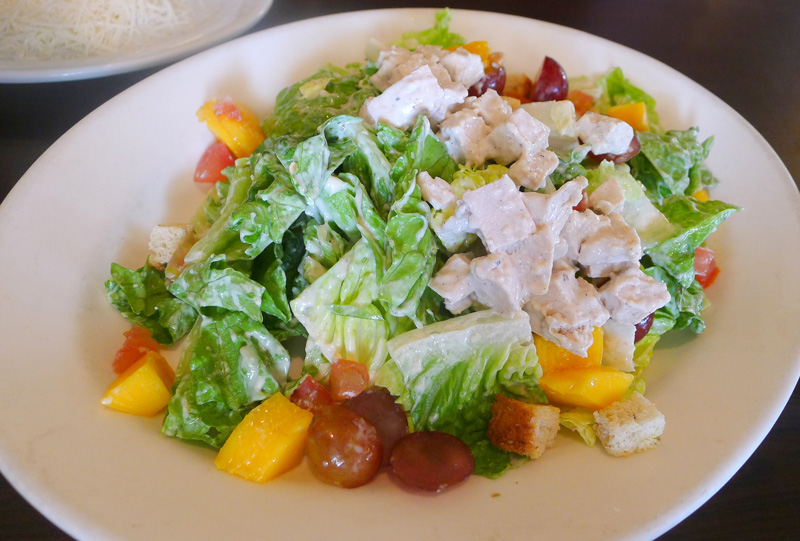 I was supposed to call the Manager's attention on this but she seemed to be busy with going to and from the kitchen.   Not approachable at all.  The servers were amazingly few and looked tired that day too (and it's not even peak hours yet).    So instead of stressing over the bad food and bad service, I just took a mental note of everything and finished my "tuna" salad.
My only consolation was that we chose not to order much and just had  Fettucine Tartufo e Prosciutto pasta (P495.00) as our main course.  We chose this because it was beautifully described in the menu as:  "Premium pasta,  truffle essence cream and Italian ham make this a simple yet delightful dish."
Here's the so-called premium pasta: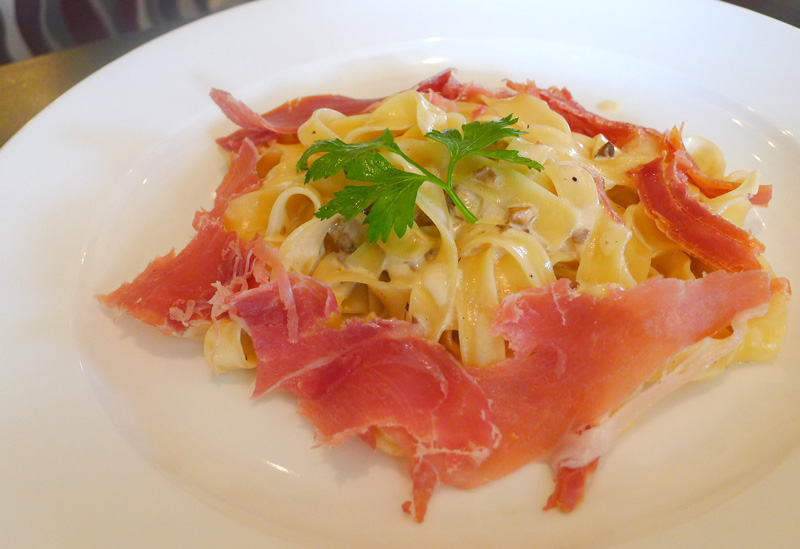 First, I did not expect that for P495.00 it's going to be in single serving.   But that I can easily overlook, after all, we didn't clear with the server if it's good for sharing.
But the taste – geez, it 's very much like an ordinary fettucine carbonara but only with prosciuttos.   I felt robbed of our money boo-hoo!   Those prosciuttos couldn't have possibly cost P300 so why make a substandard cream sauce for this?   Also, as you can see in the picture, they scrimped on the sauce too.
What happened to Italiani's??  All the good images and good memories I have of this place and their food suddenly went down the drain because of an unpleasant lunch.
Well, almost.
The freshly baked bread dipped in olive oil with balsamic vinegar were the saving graces of our bad and overpriced meal.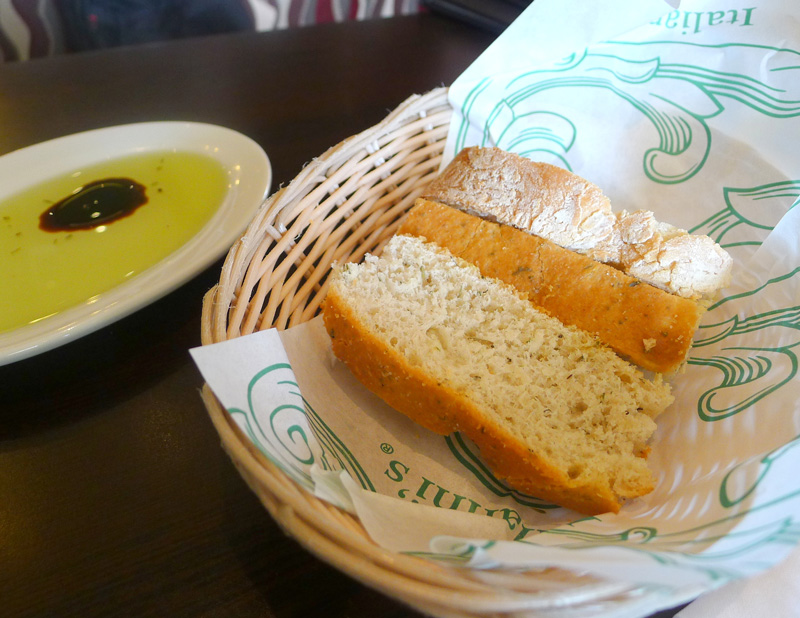 To repeat the question, what happened to Italiani's?
I am definitely not going back there again.