My family and I were at Antipolo City earlier for our annual Station of the Cross reading.  It has been a tradition of ours to visit the National Shrine of Our Lady of Peace and Good Voyage / Immaculate Concepcion Parish at Antipolo every Maundry Thursday, even if it means traveling 1.5 to 2-hours from our home in Makati.
After the reading and offering of prayers to Our Lady, we always pass by Menggay's stall  to buy kasoy (cashew nuts), coconut jam, kalamay (sticky delicacy made of coconut) and suman sa ibos (sticky rice cakes wrapped in fronds of buri palm).     You will find her stall at the Pasalubong Center located just beside the Church.   There are lots of vendors there selling the same food stuff but we only buy at Menggay's.   She knows us already so we always get discounts hehe!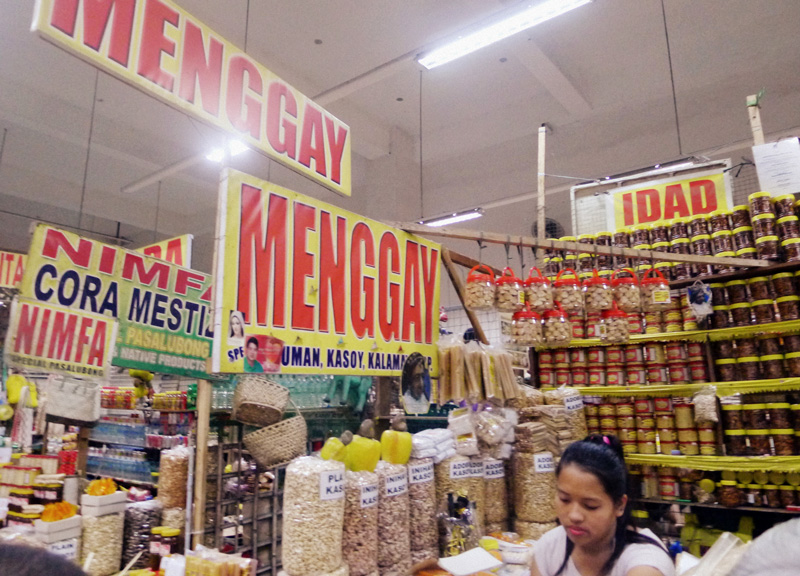 Plain Kasoy and Adobong  Kasoy with Garlic are our favorites.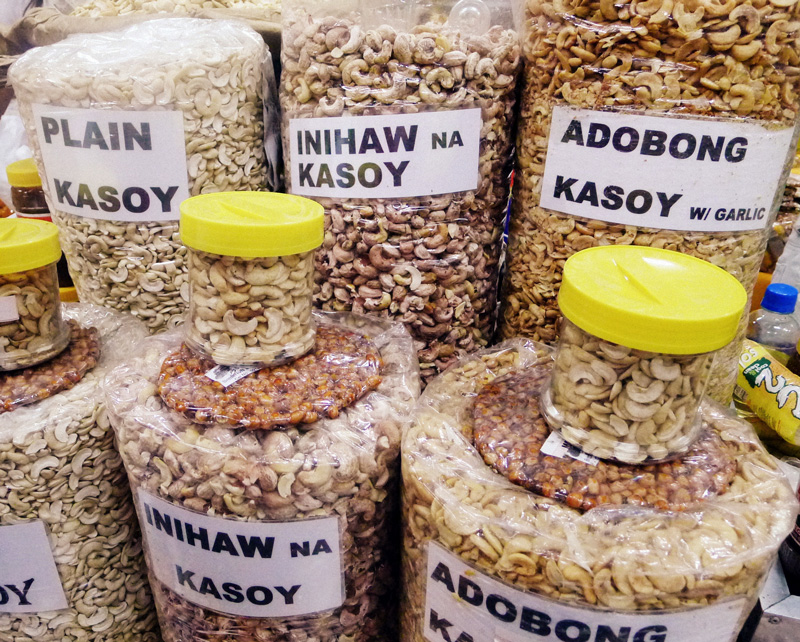 We always get a "free taste" of this freshly cooked plain kasoy and more "free taste" pa  if we buy plenty.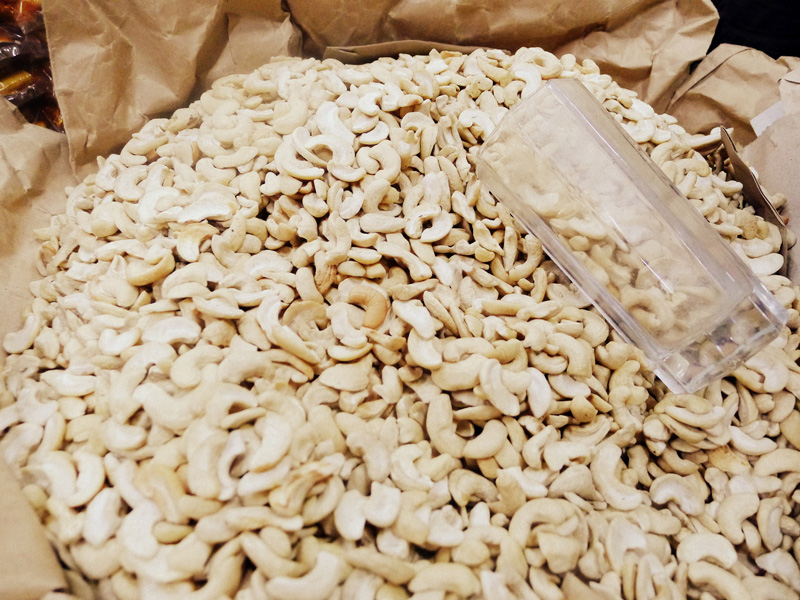 Favorite pasalubong to friends:   Bandong's Coco Jam.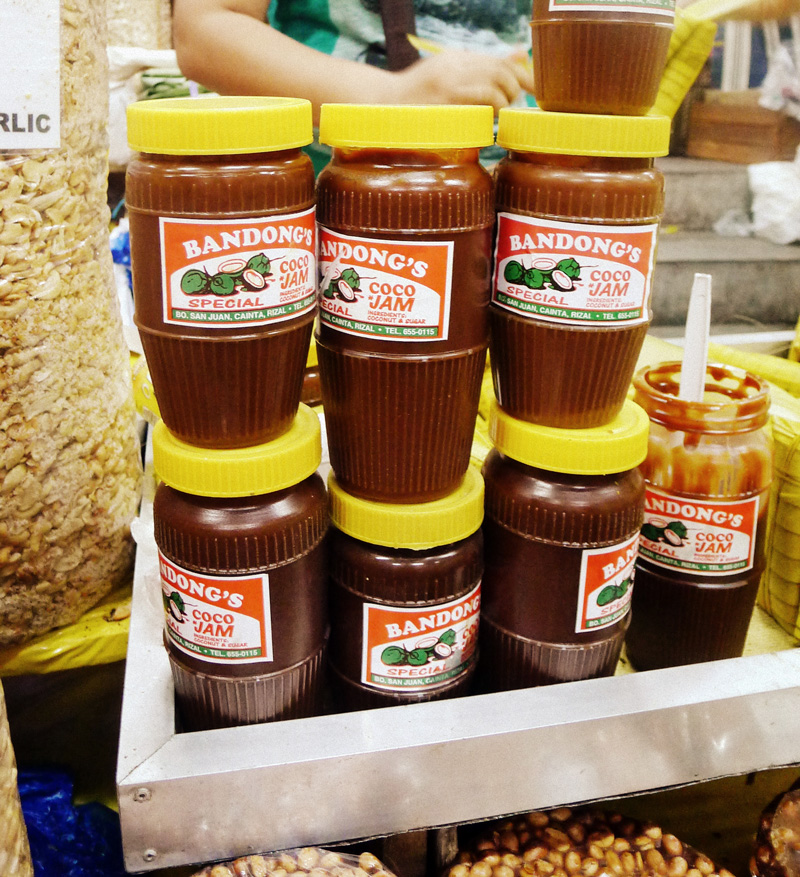 Generously spread this over hot pandesal or suman sa ibos, or eat it by itself.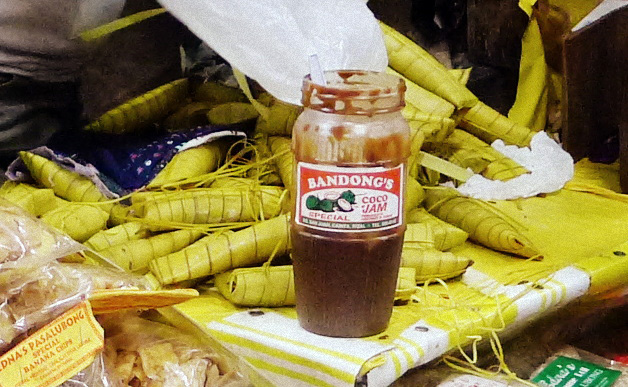 The kalamay are the dark brown delicacies you see below and are sometimes wrapped in banana leaves.  They are usually eaten alone or with margarine spread on top.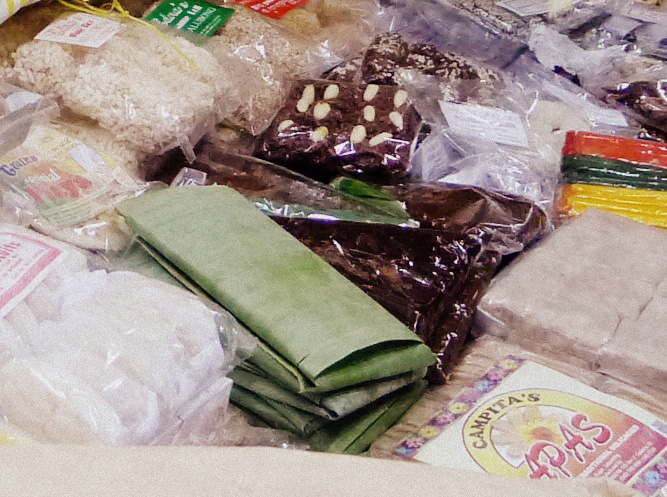 Another popular delicacy from Antipolo:  Turones de Kasoy.
Our travel back to Makati was so terrible (almost 2.5 hours before we got home!) but we forgot all that after having these sweet local delicacies as dessert later in the evening.
Before I end this post, look who had a great time at Menggay's stall, playing on the (dirty!) cemented floor with his mom: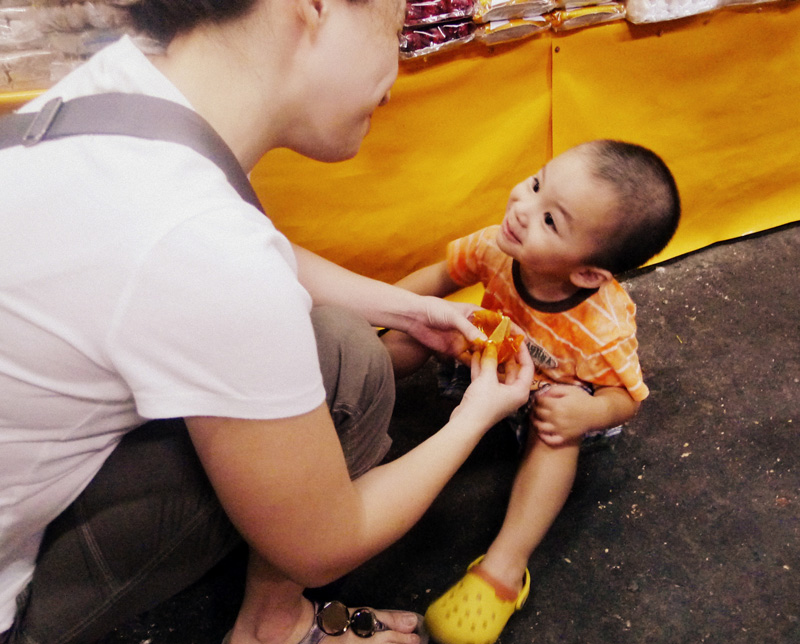 Yep, that's Liam.   He arrived from Cebu yesterday with his parents and nannies.  They will be staying with my parents for 2 weeks.
My adorable nephew, at 2 years old, can already identify the letters of the alphabet, count from 1 to 10,  identify different colors and shapes and loves story-telling!   I love conversing with him now because he never runs out of things to say!    Just earlier, I was watching a video of him (from his dad's iPhone) going up a steel ladder while being assisted by his mom.  He took a look at the video I'm watching and said to me:  "Liam is up-ping the ladder."   Haha!  So smart!