We were at SM Mall of Asia (MOA) last Sunday for some errands and we didn't know that it was the last day of  the International Pyromusical Competition.  This is the 4th year that the Philippines hosted the event (and it's always at SM MOA because of the beautiful Manila Bay).   The first time it was held I was working overtime at the office and since we have a really good view of  Manila Bay from where we are located, we were able to watch without any obstructive view, and for free!    I remember that the traffic then was so bad and no car could get out of our office compound after the pyrotechnic presentations have finished.   The cars in front of us started to move after about an hour and a half.
I've not watched a PyroMusical exhibition of this kind since, until last Sunday.   While at SM MOA, we decided to stay longer at Krispy Kreme (and enjoy our favorite cold Latte) because it was also Earth Hour and I was curious to see how the mall will observe this 1-hour event.    But it turned out that not even 30% of the lights were turned off.   Maybe because there's an ongoing event and SM couldn't risk accidents caused by people tripping  over dogs because they can't see where they're headed.
Anyway, on our way back to the car (at the 4th level of the parking area), we heard this beautiful sound signaling the start of  a fireworks exhibition and it came from the parking lot's balcony.   We rushed to the area,  along with a few others who were  also on their way to their cars, and were able to catch, in wide-eyed amazement, the closing exhibition by the Philippines.  It's like watching the movie of the year on its last full show and on its last day!
Below are just some of  the highlights of the extravagant pyrotechnic presentation, as captured in our Lumix LX5: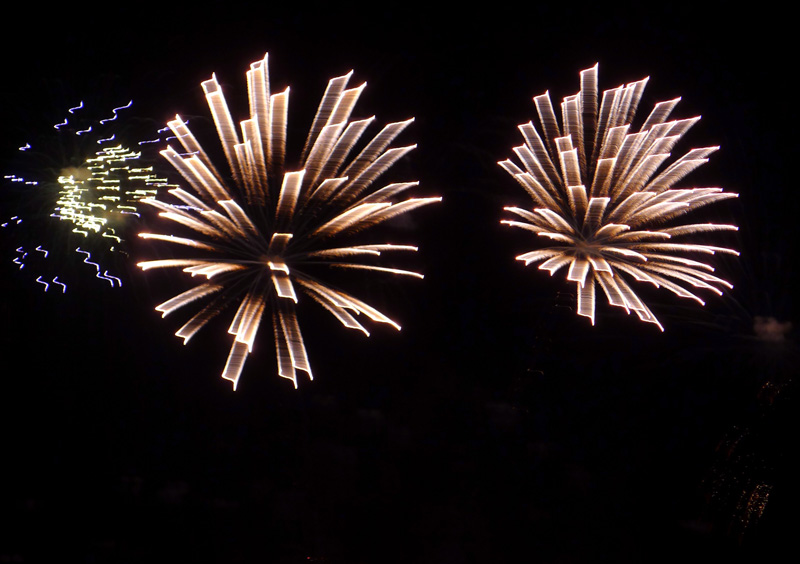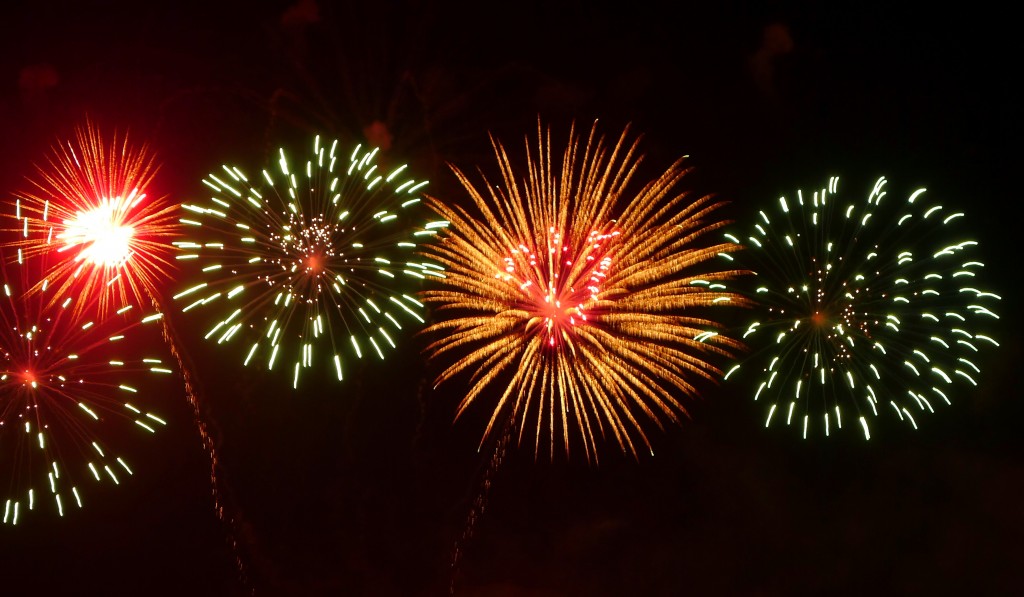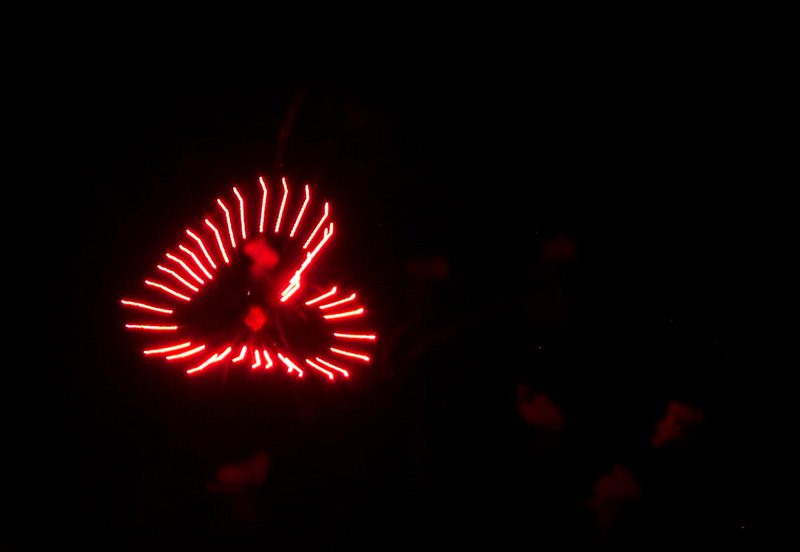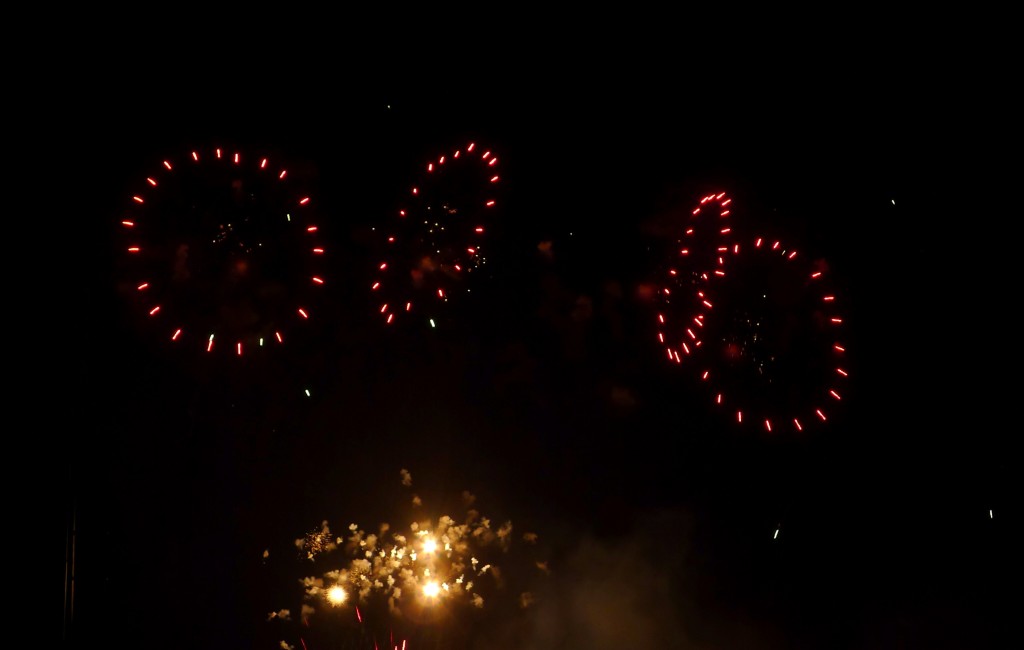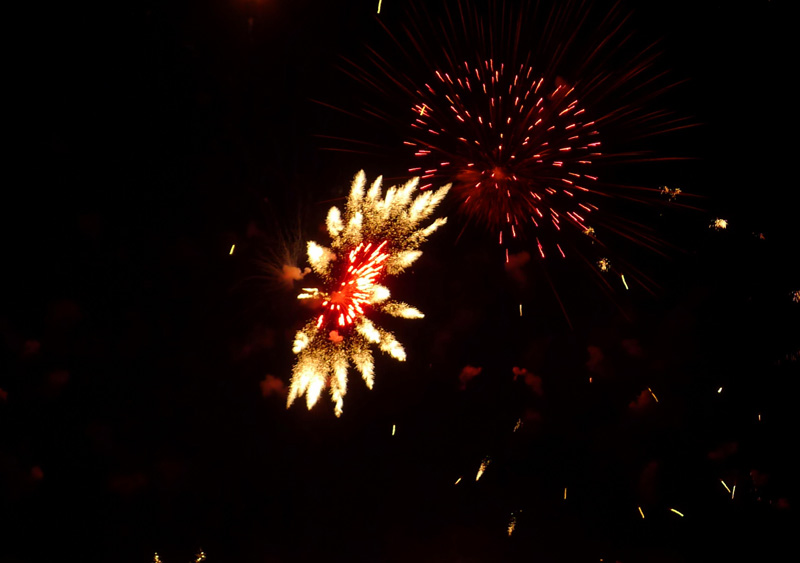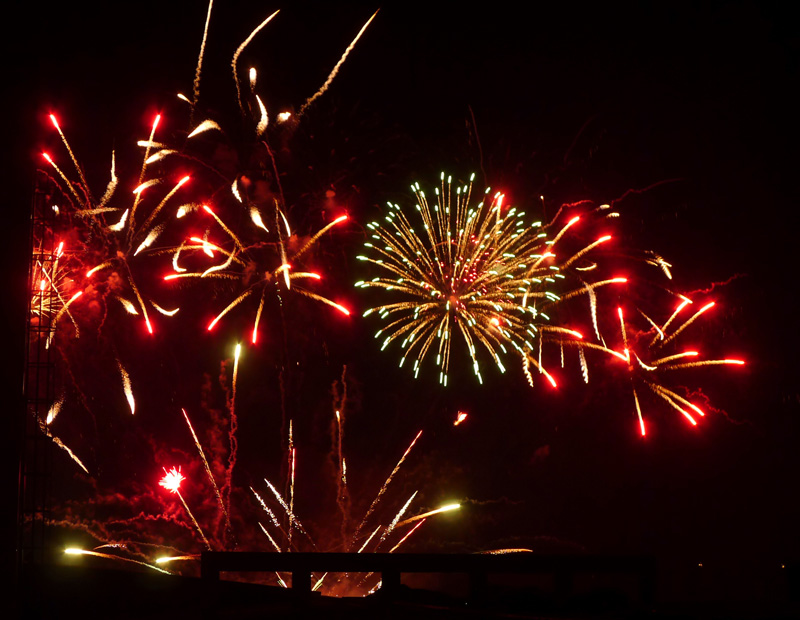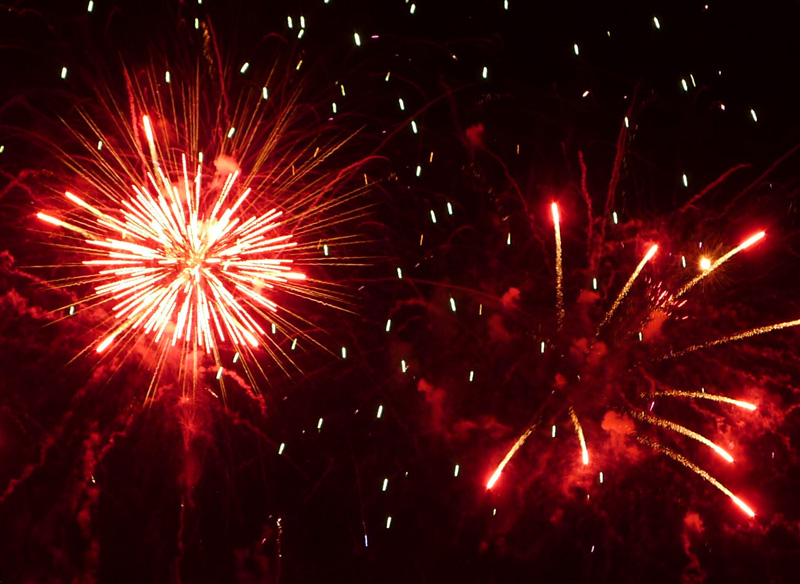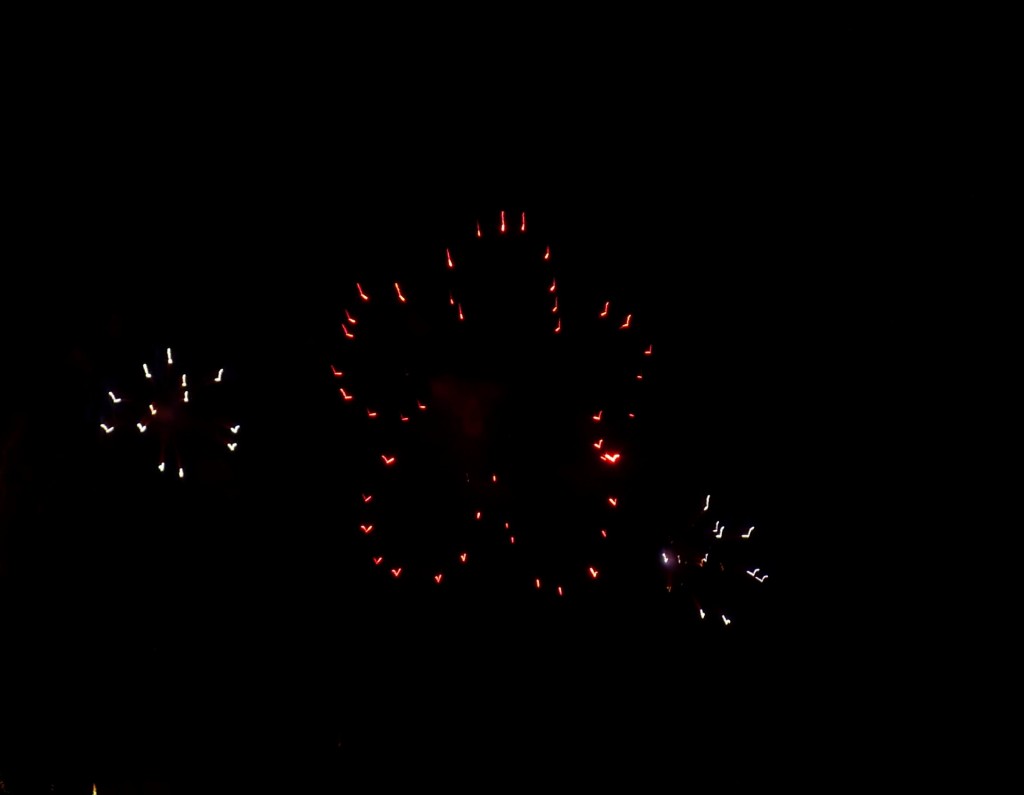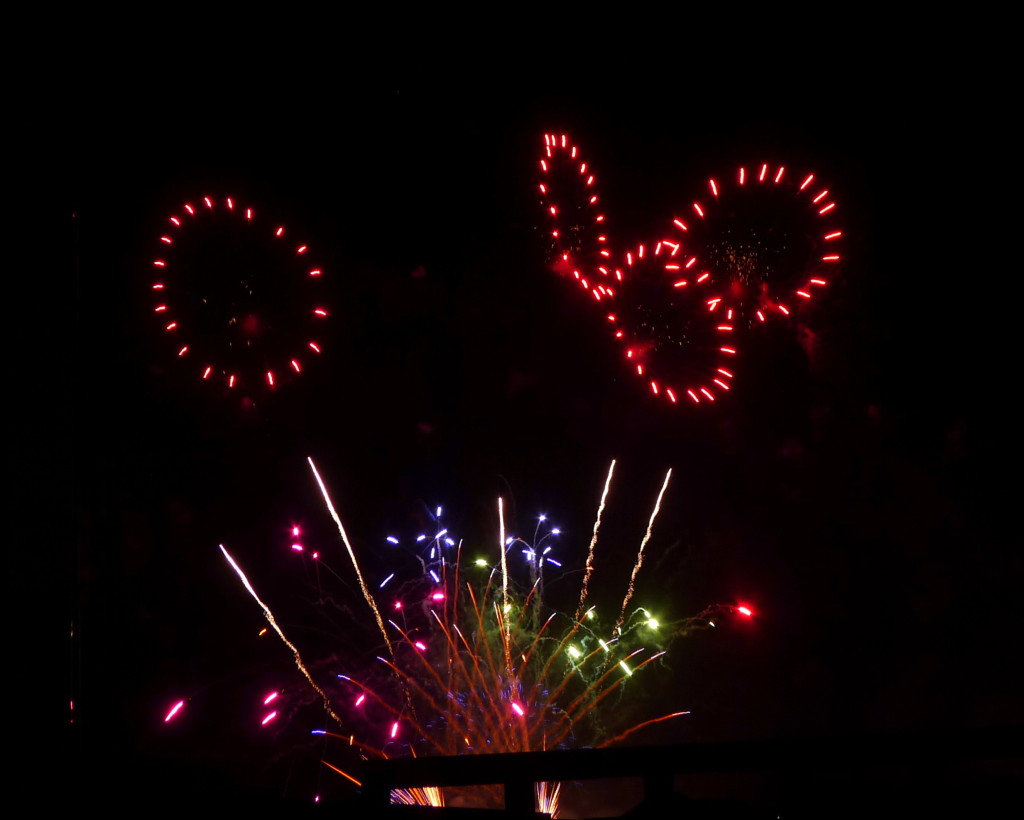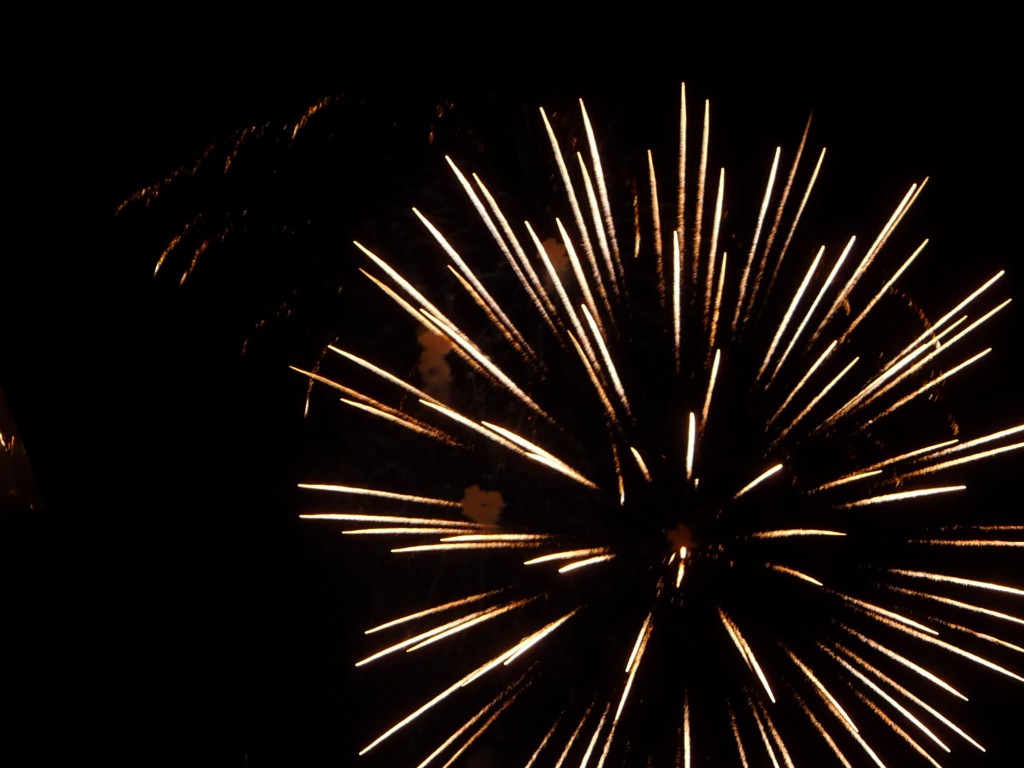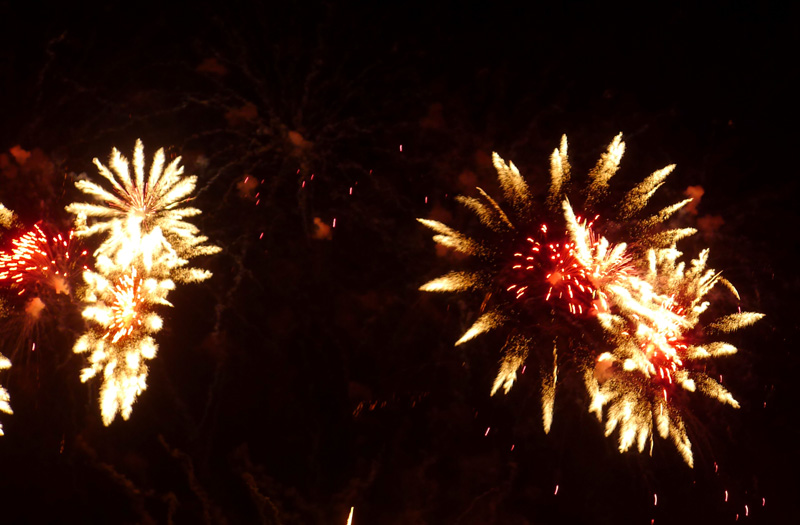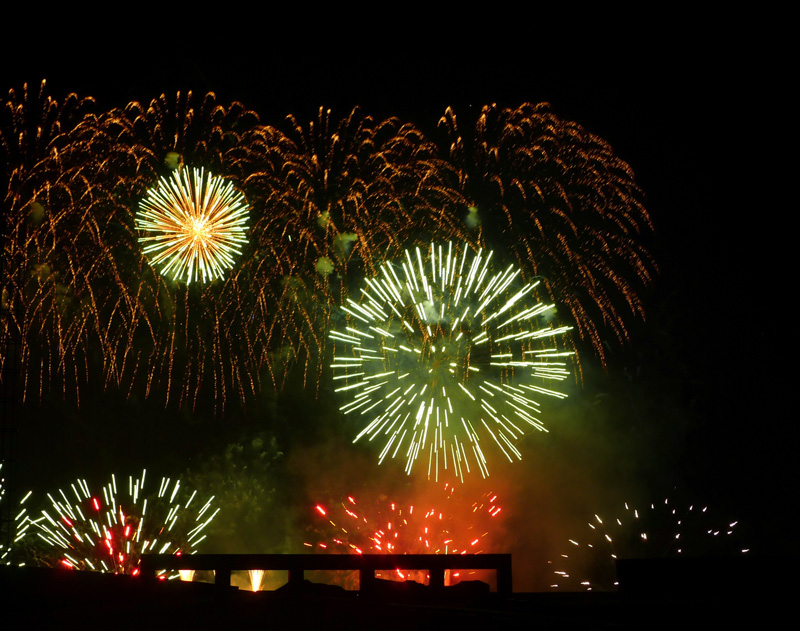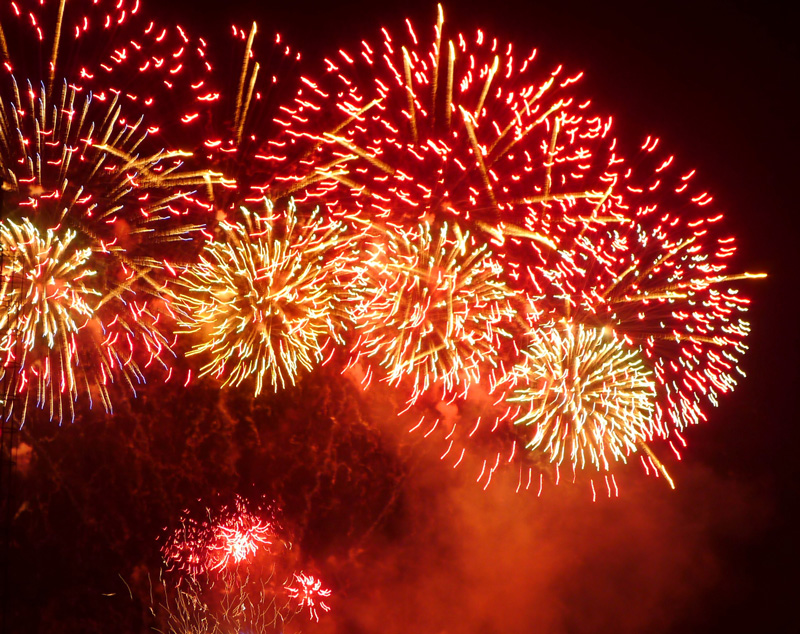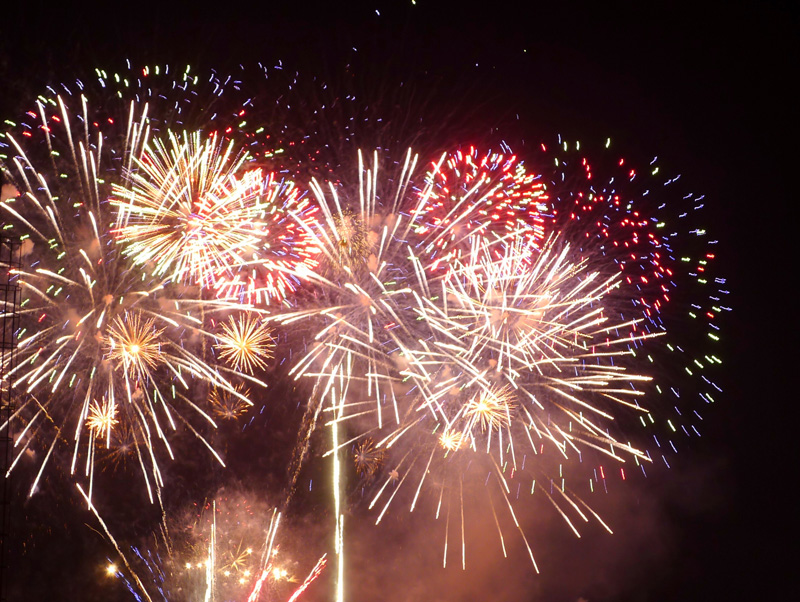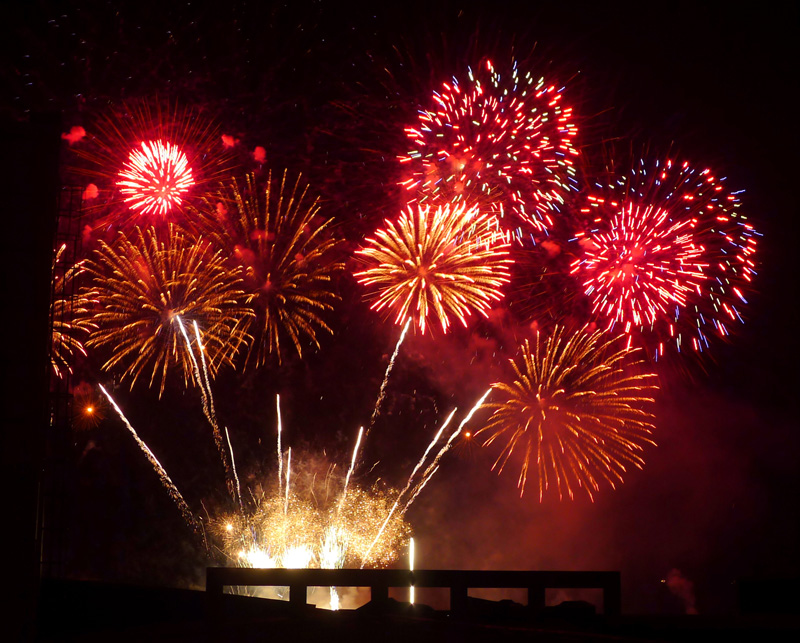 The exhibit started with pyrotechnic patterns and ended with a big bang of colorful fireworks playing all at the same time.  It was a marvelous sight.
This is my favorite photo.    Shall we call this "2 Suns in a Galaxy"?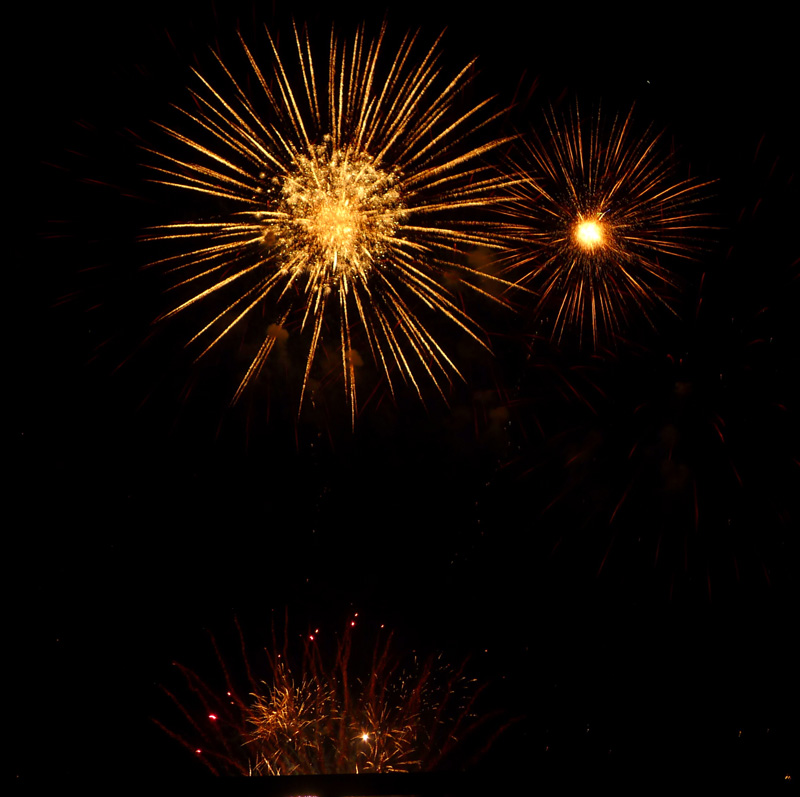 I had a great time taking these pictures (thanks to hubby for teaching me how!).  I was also surprised to see these wonderful patterns from among the many pictures I've taken.    I am loving photography now, really.
I hope you enjoyed these pictures as much as I did taking them!