I discovered Bono Artisanal Gelato through Instagram.   Apparently, there's something in this gelato place that the others don't have and people are posting so many pictures of their products – that's how much they love Bono Gelato. And when I read that they have a Speculoos Gelato I swear, I felt a sudden rush of happiness!  Then I read this very nice review of Bono Artisanal Gelato by The Pickiest Eater and that just doubled up my excitement.
So last weekend, AJ and I made a trip to SM Makati to see this gelato place and try their best-selling Speculoos Gelato.
I almost missed it because it's located at that spot immediately to your right when you enter SM Makati from the bridgeway connecting it to Glorietta.   And I always walk in the direction at the left (maybe because the smell of freshly brewed coffee at Cafe France always greet me when I enter the mall).    Anyway, we found it and it's a very happy place to be in – lots of bright colors in there!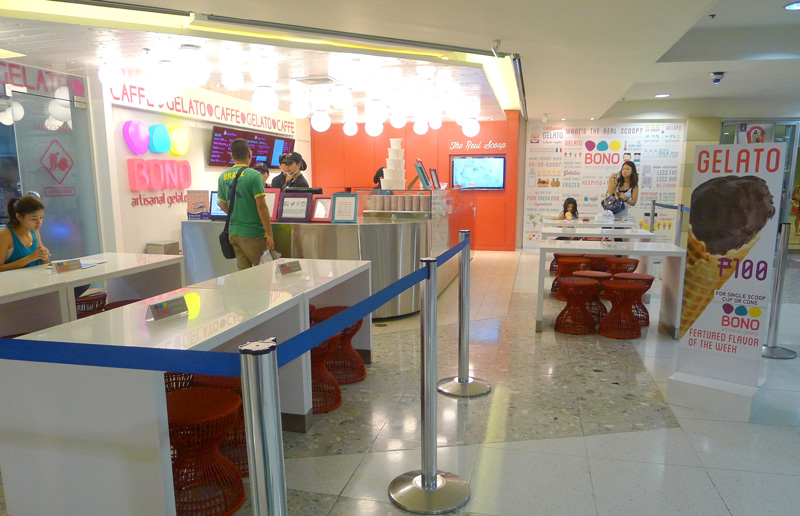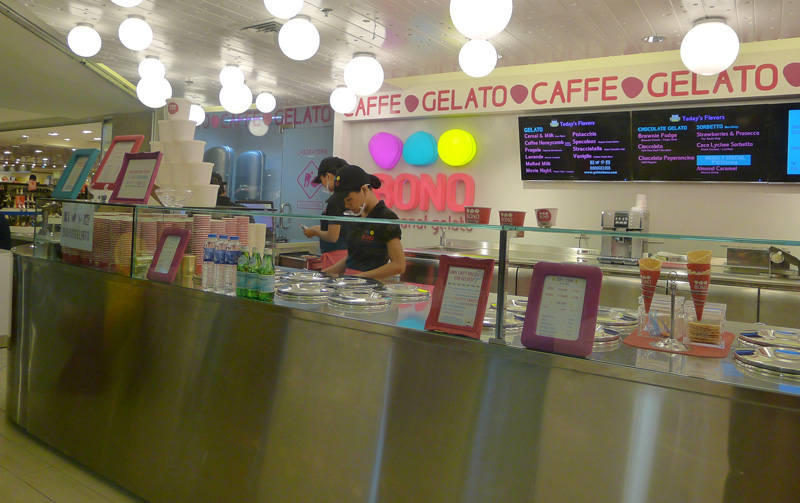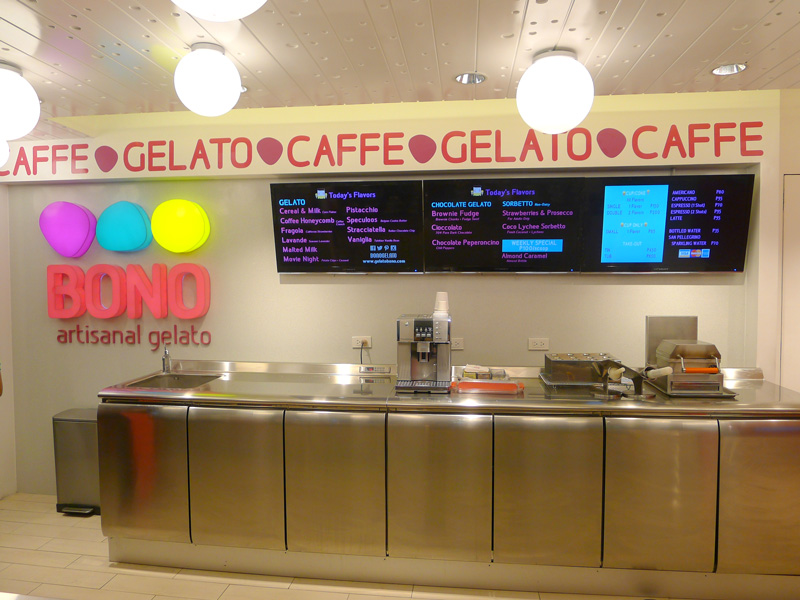 They used colorful picture frames for the menu, price list and other information about Bono gelato.   It think it's cute, but the use of plastic is not.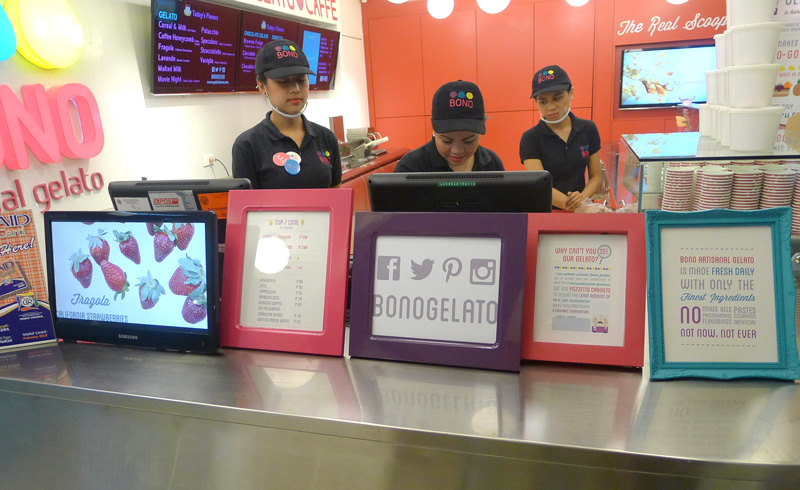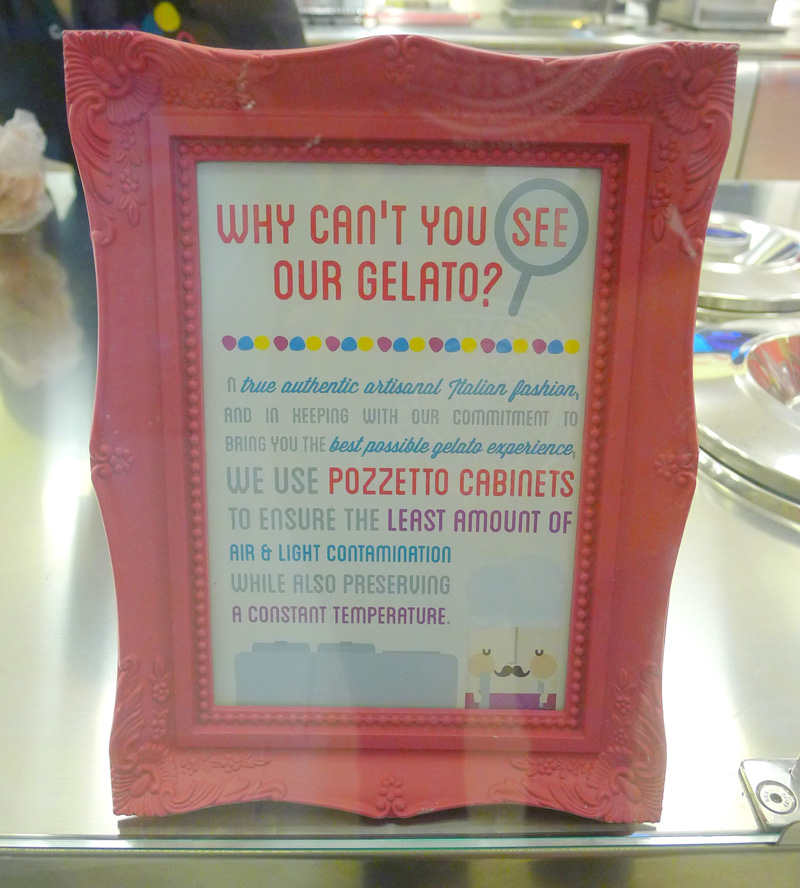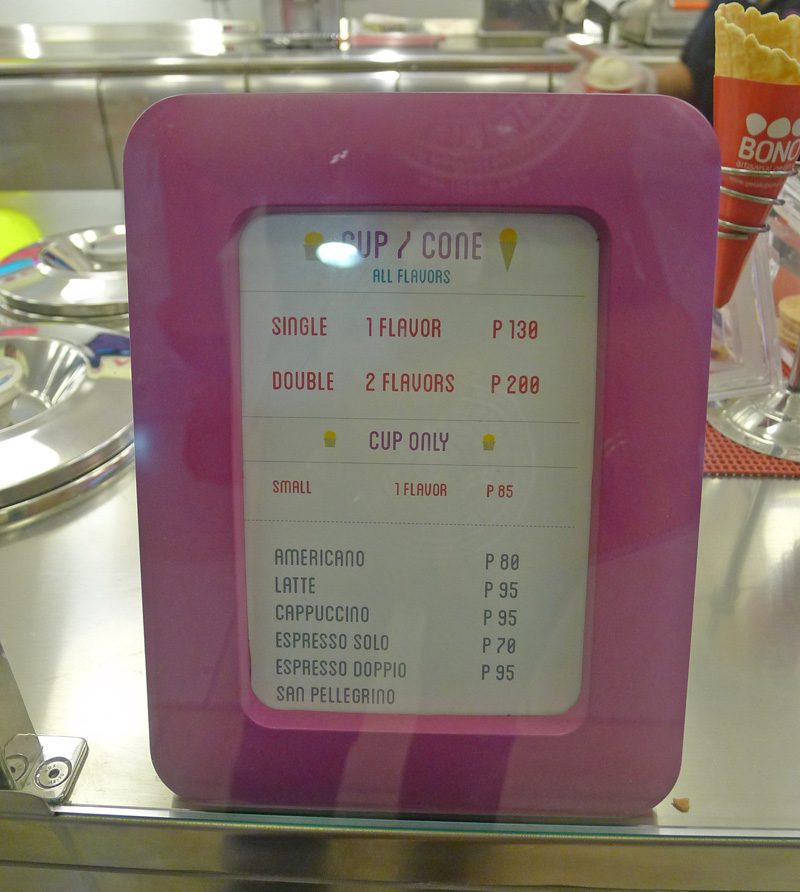 Look, even the gelato spoons are colorful.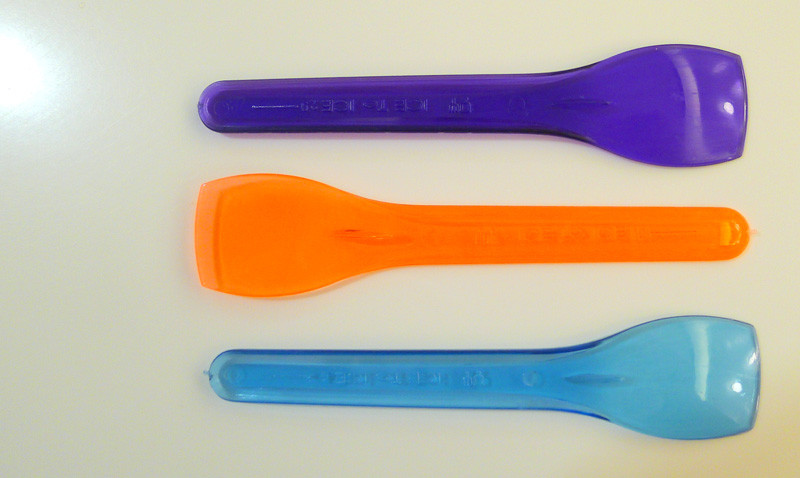 Cuteness overload in this photo wall / mural that fills one side of the wall.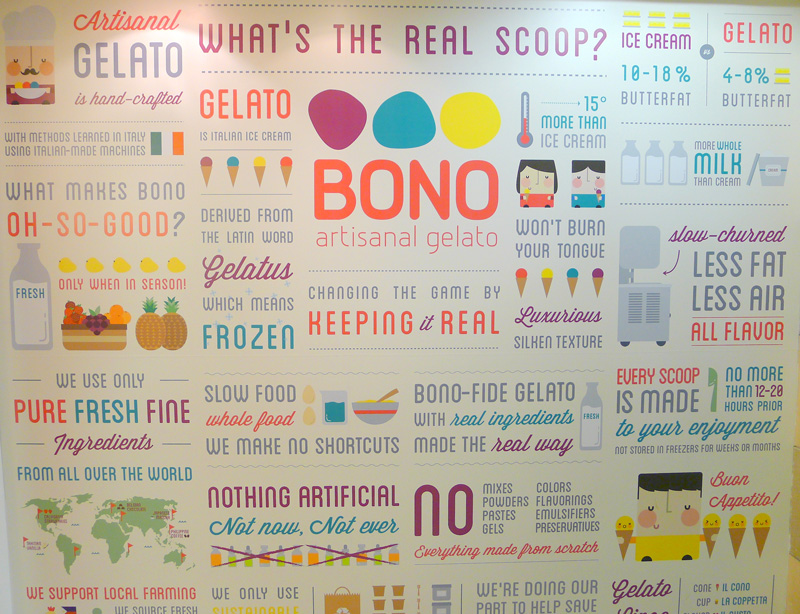 Awright, let's try the Speculoos Gelato na!!!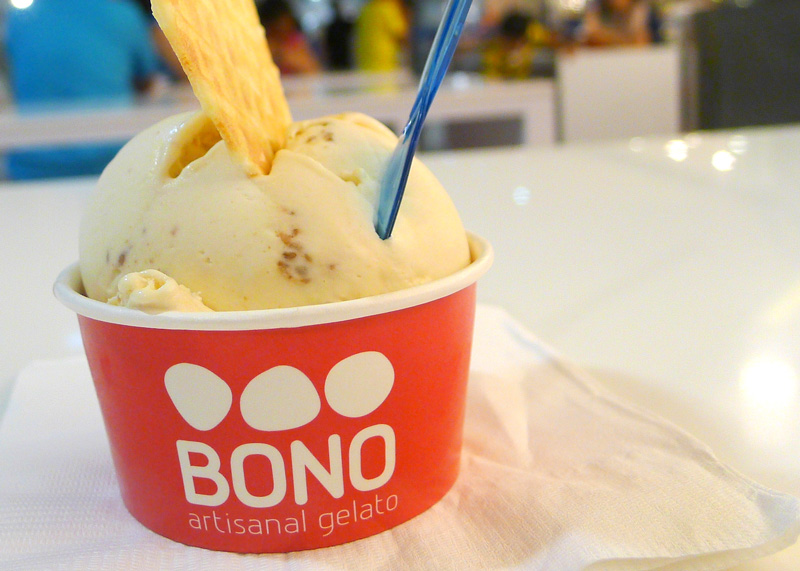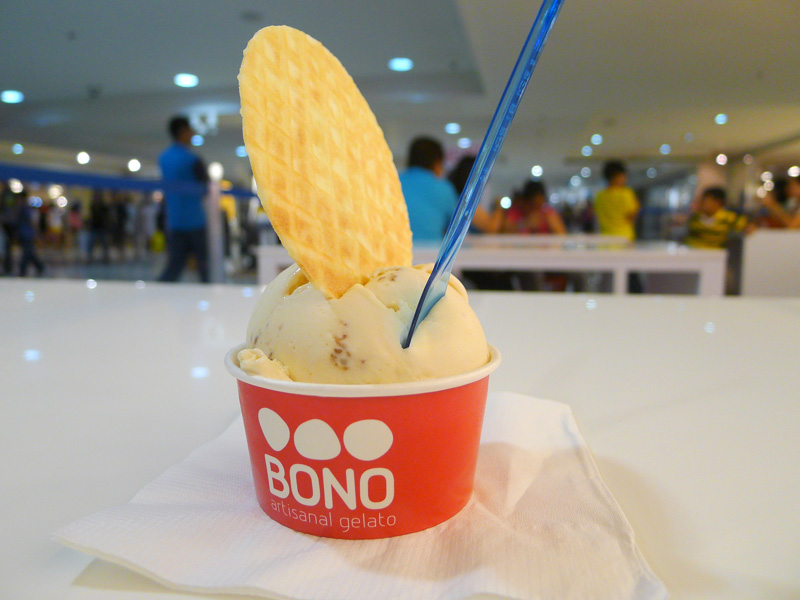 It was awesome!  They used Speculoos Crunchy Cookie Butter I think, because it has huge chunks of cookies in it.   I munched away happily, forgetting to share it with AJ haha!
A single cup costs P130.00 which is a bit pricey but who cares, I don't think I can find a Speculoos ice cream anywhere else so I'm willing to splurge on this one.
AJ got the Almond Caramel gelato – which is the "Weekly Special" for that week so it has a special price of P100.00 per cup.    I tasted it and it was also awesome, but I'm only after the Speculoos gelato so halos hindi ko na pinansin hehe.
One thing I observed though was that their gelati (plural word for 'gelato') are a bit too sweet for my taste.  But that's just me.   Those with sweet tooth, like AJ, found it to be okay.   So to counter that, I ordered a cup of Americano (no cream, no sugar), and that balanced my taste buds after.  Yummy combination – coffee and ice cream!
Another thing I observed was that the gelato melts really quick so I'm glad we ordered it in cups rather than in scones.  And it was sticky when it dries up on your skin.  I would learn later that this is a characteristic of Bono gelato.  So why does it melts fast?  Because it's all natural.  It has no preservatives nor anything artificial to make it stay solid as ice.  
Other than these, the gelati are worth splurging for (and I'm not just saying that because of the Speculoos hehe) because you could definitely taste the high-quality ingredients.    I wanna try the "Movie Night" next – which has a combination of potato crisps + chocolate.  What an interesting flavor!
Get more scoop about Bono Artisanal Gelato!  Follow them at Facebook, Twitter or learn about their story at their official website.