Note:  I'm supposed to post this the other day but forgot all about it!   
I always look forward to the sale events of Mandaue Foam because the discounts are really huge.   It was through one of their sale events that AJ and I were able to buy our sofa, accent chairs and dining set for our apartment.
Since I was in Cebu last week and my brother Dino and sis-in-law Juvvy,  both based in Cebu, are  in the thick of moving into their new home, they asked me to accompany them to  Mandaue Foam (Banilad Branch) to check out the sale and help them with furniture-shopping.
Oh boy, I was so happy to be here!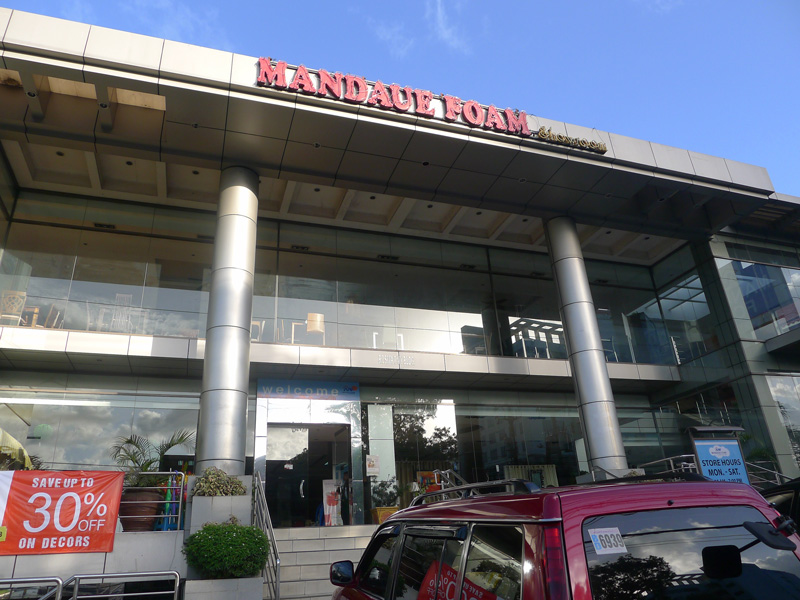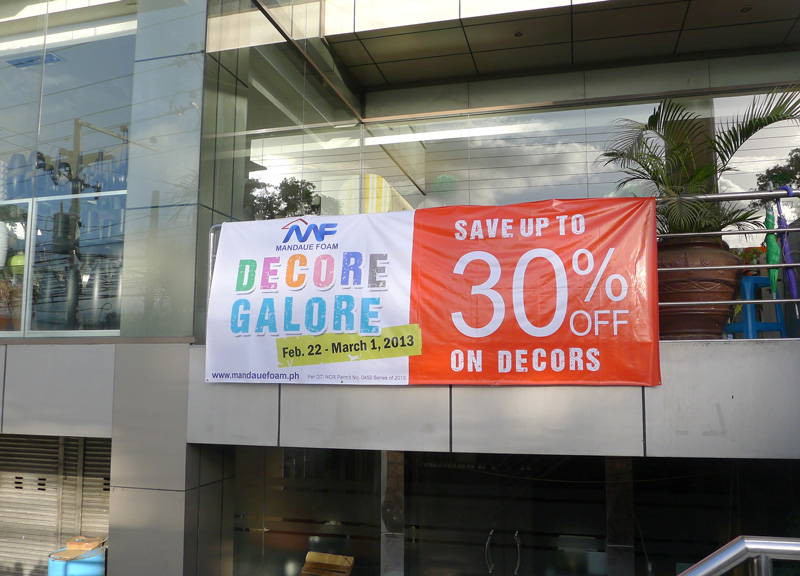 The first thing we saw was this cute ottoman chair that's on sale from P6,000 to P2,000!   I asked Dino and Juvvy to snap it up before it's sold!   The fabric print is so cool to the eyes and is perfect for their all-white home.  The round wooden plate is where you can place magazines, telephone or books.   It can also be used as additional seat  – just put a seat cover on it!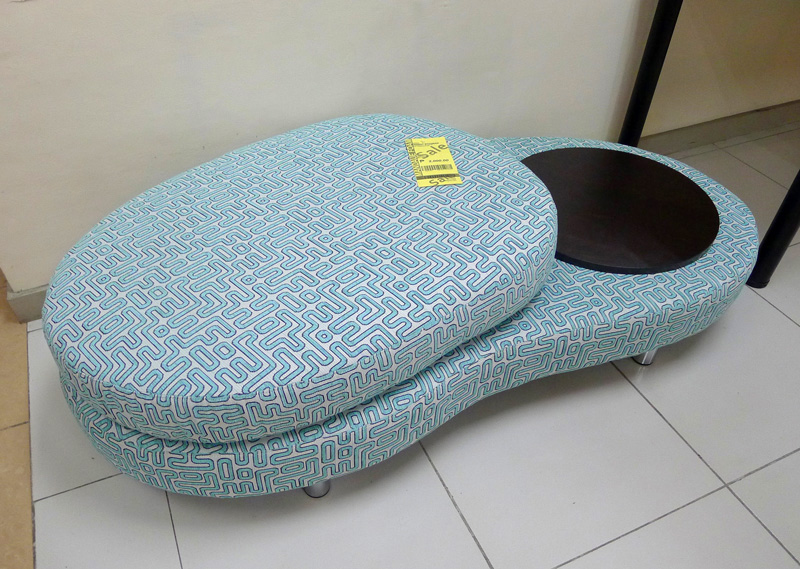 I like these Louis Chairs in dark wood + suede fabric materials.   They're not on sale (P3,900.00 each) but they're still way affordable for a French-style furniture!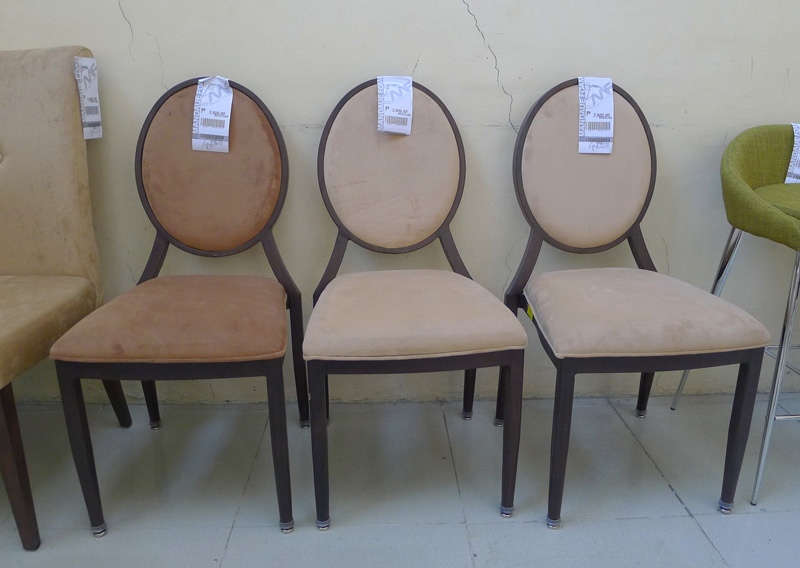 Lovely study/computer table in deep dark wood color that's perfect for any work-at-home mom or dad or simply as a work desk/library at home.    The price tag?  Only P12,000!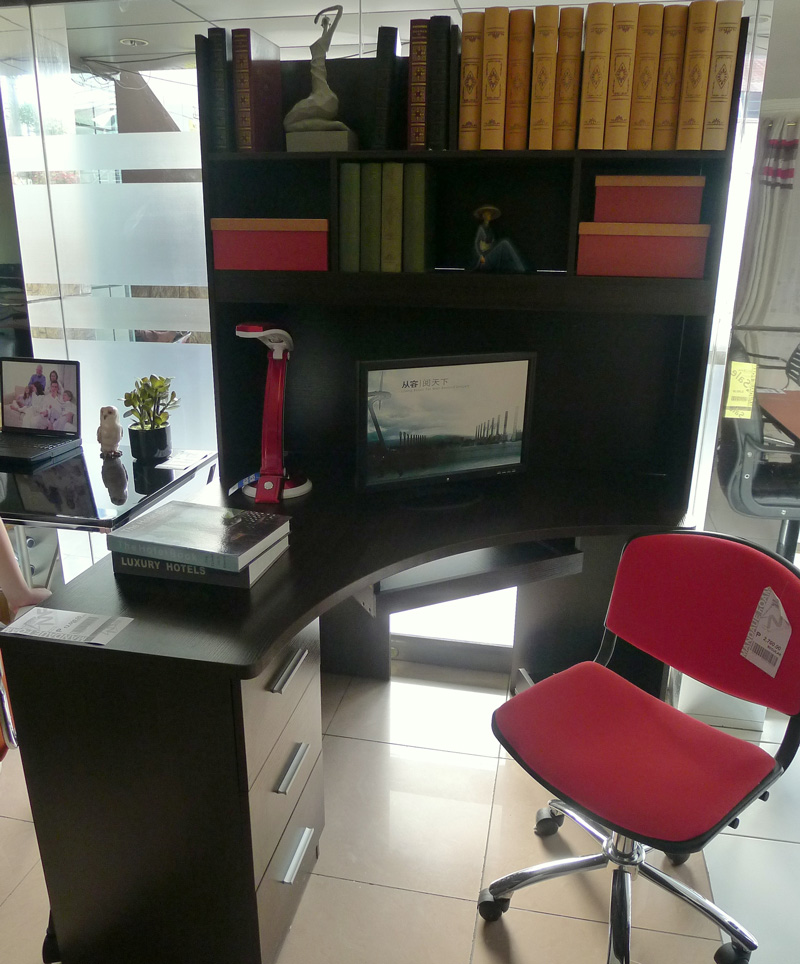 Animal chairs at P500.00 each.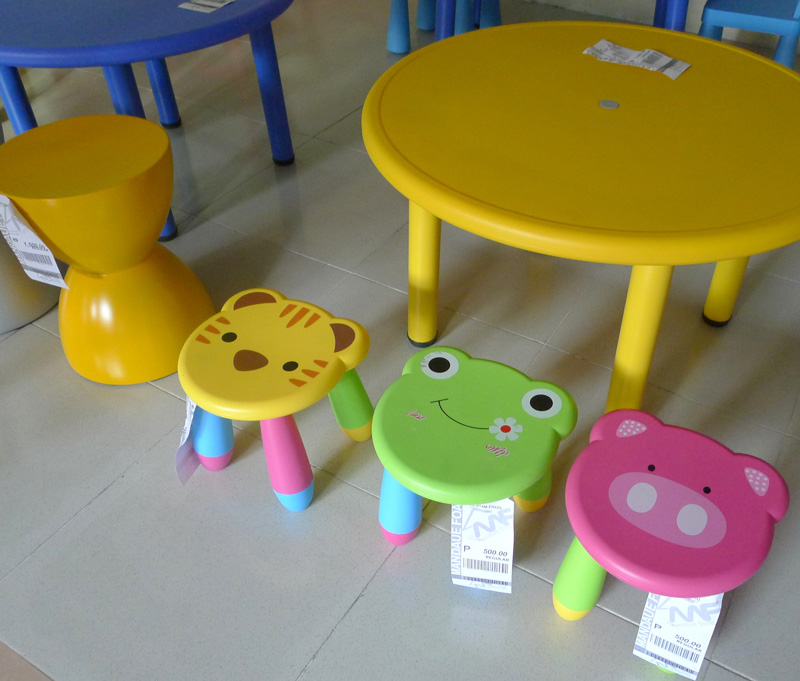 I fell in love with this white glass-tempered dining table with  French-style dining chairs.  Simply  gorgeous!   And what's more, it's on sale at 30% (discounted to P29,400).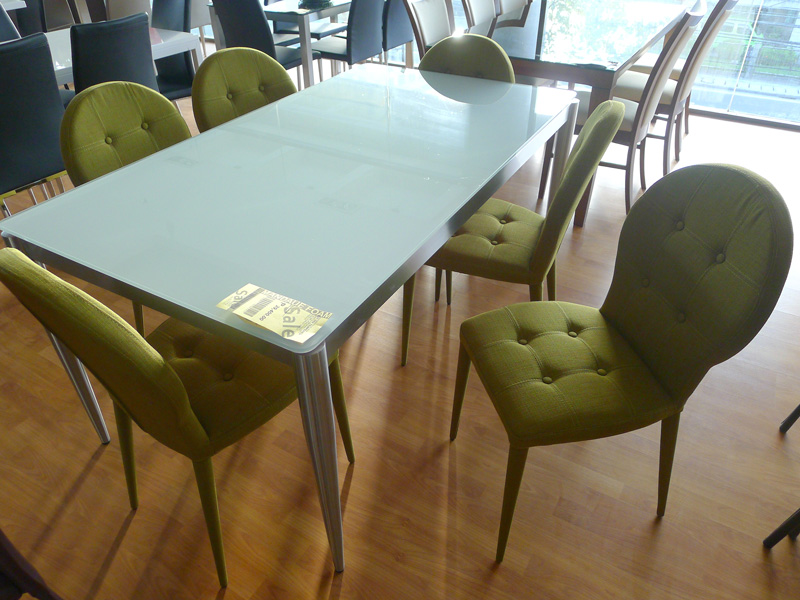 Dino preferred this white tempered glass table with black leather dining chairs.   Also discounted at 30% with net price tag of P15,400.00.   There are just a few cracks on the table but they're all concealable.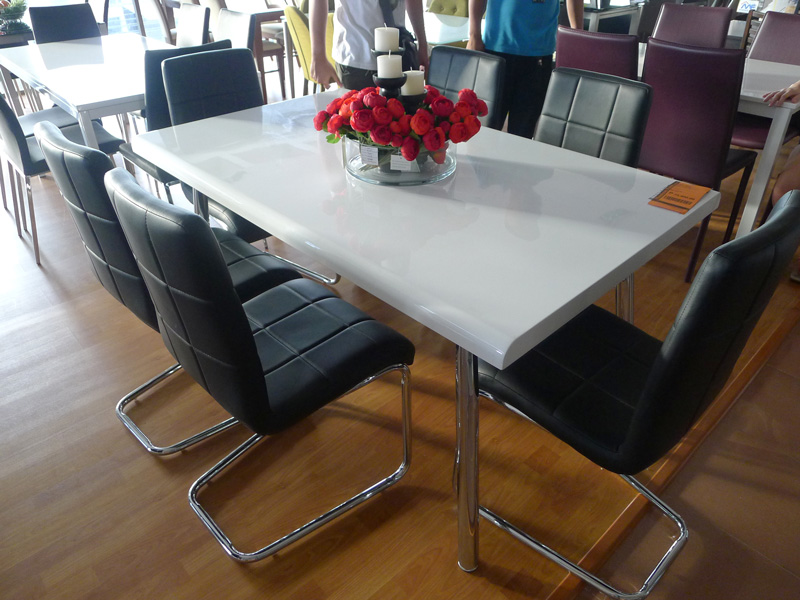 Dining table with a glass top and modern wood base.   This design is to be phased out already so it's on sale at P7,000!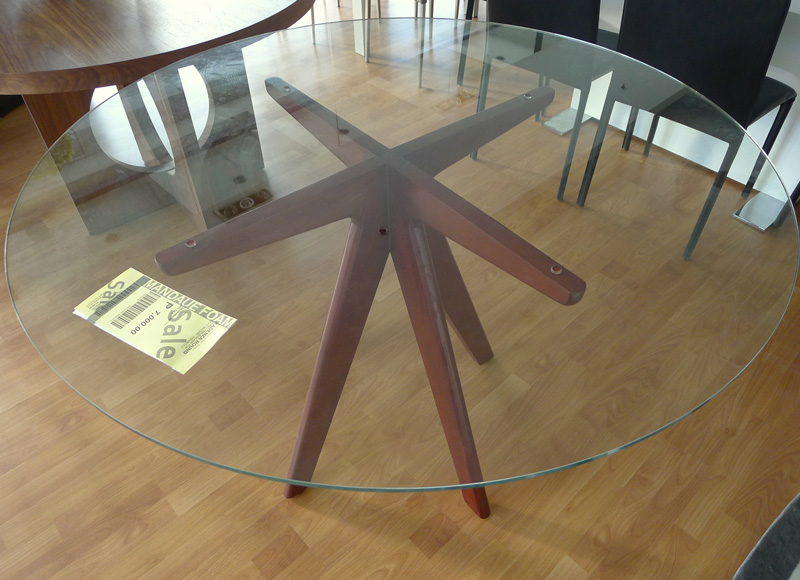 Another modern wooden table on big sale – only P9,800 for this one which boasts of thick wood as its table top.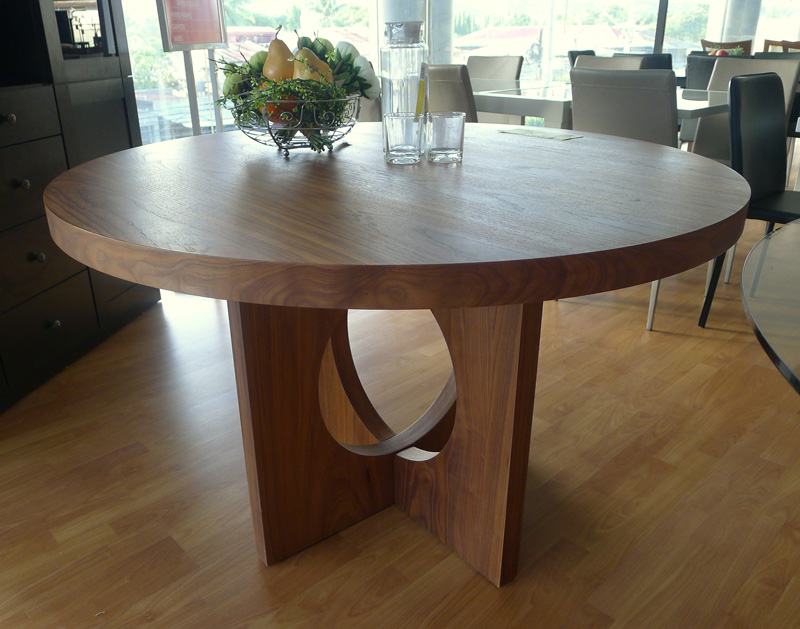 Juvvy liked this shabby chic dining set on sale at P11,400.00.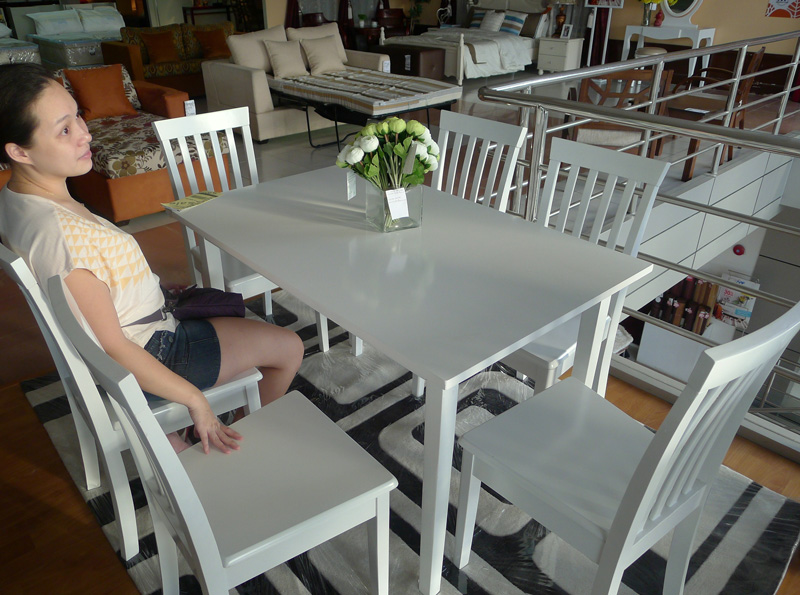 The couple weren't able to pick the perfect dining set for their new home yet because the space for their dining area requires a round table instead of a rectangular one.    But we had fun looking at all those on sale!
Moving on to the other sections of the showroom, I found these:
Shabby chic atelier dresser (regularly priced at P13,000).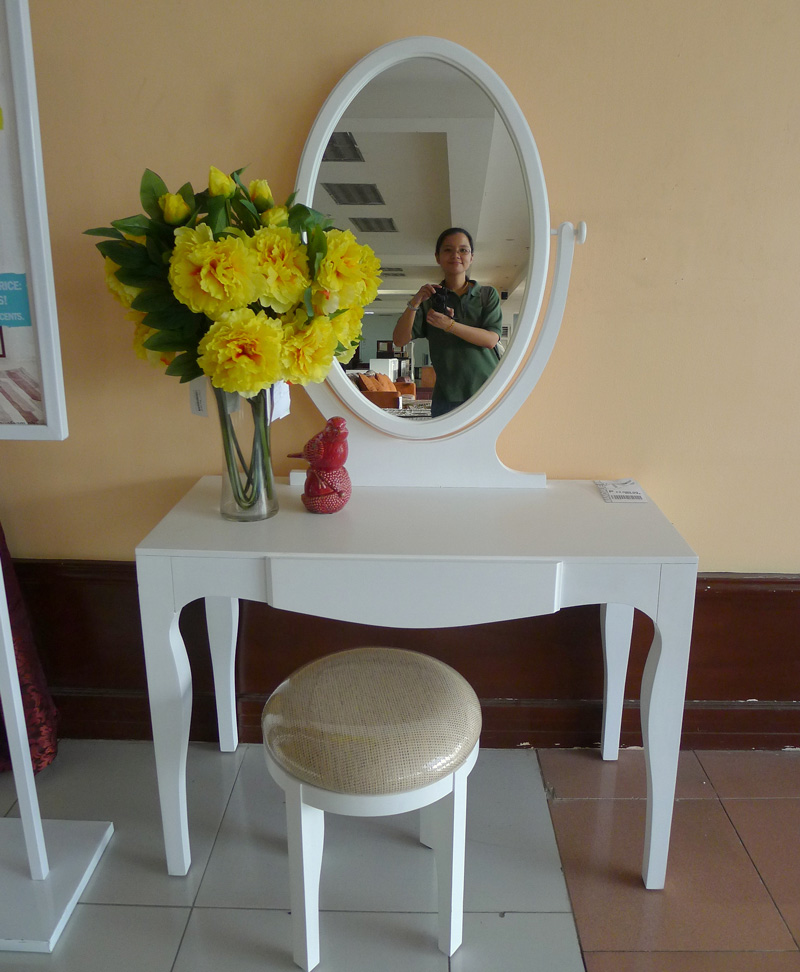 Lights chandelier with lamp covers.   I wish our apartment had a high ceiling!   I really want this!   And why not – the price tag is only P6,200!    Super affordable!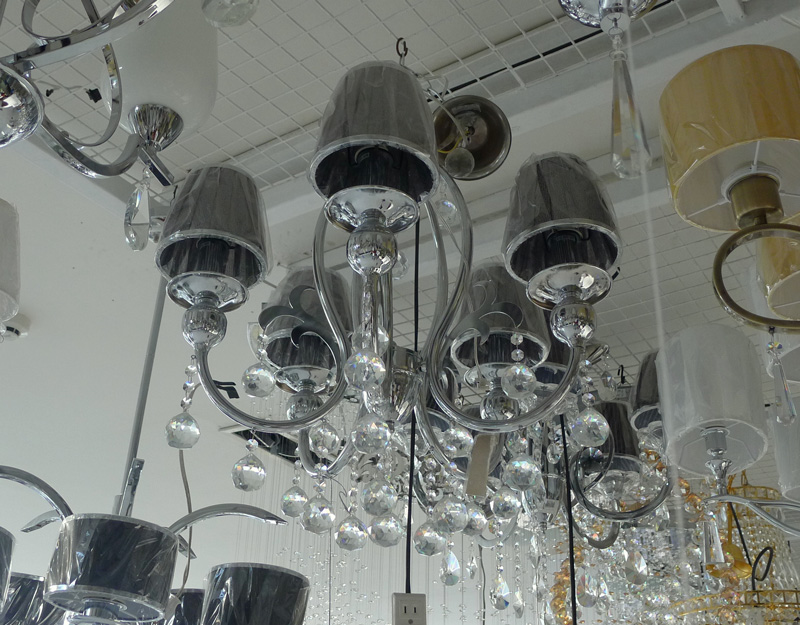 If you're looking for some dramatic lights for your favorite corner at home, you may want this lamp with dropped crystals in descending shapes (small to big).   It gives an illusion of a high ceiling, too.     The price?  Only P8,000!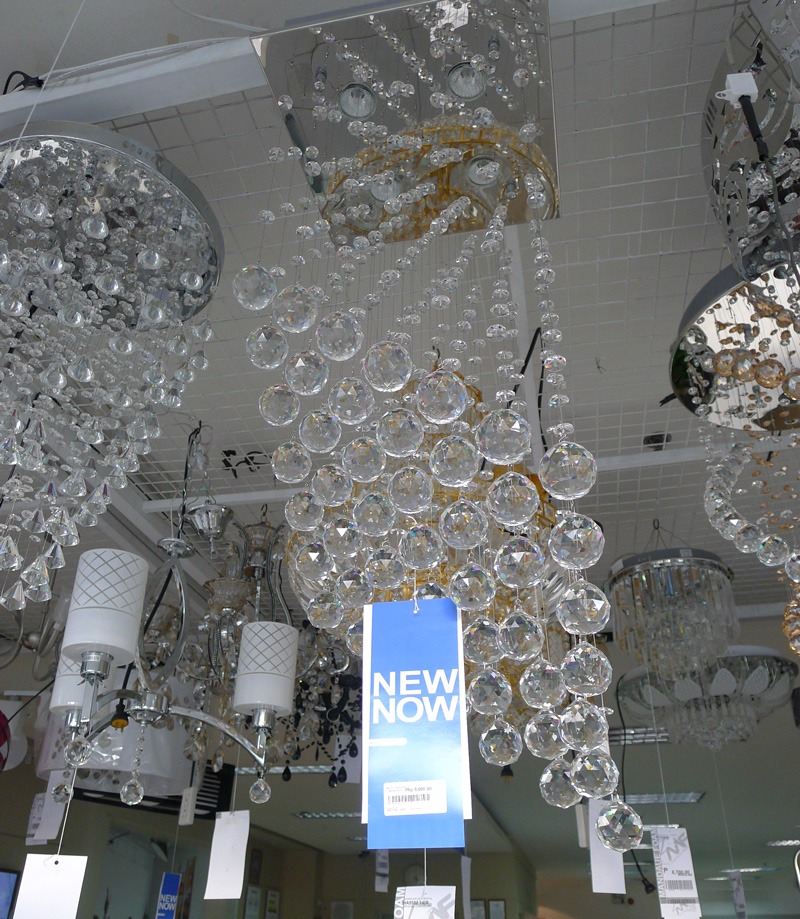 Too bad the Decore Galore sale ended yesterday.   If you are interested in some of the items above, I encourage you to call Mandaue Foam (Banilad, Cebu Branch) at (032) 232 2982  to see if the items are still available and maybe they can work out a way for you to still get discounts.   Their staff are very friendly and accommodating.
Check out the official website of Mandaue Foam for more of their products, and their official Facebook page for the latest sale events, branch openings and new furniture designs.