Happy Hearts' Day, everyone!
I always associate Valentine's Day with roses and chocolates, so you can imagine my happy, unexpected surprise when I received this 'anti-Valentine' gift from one of our senior officers at the office: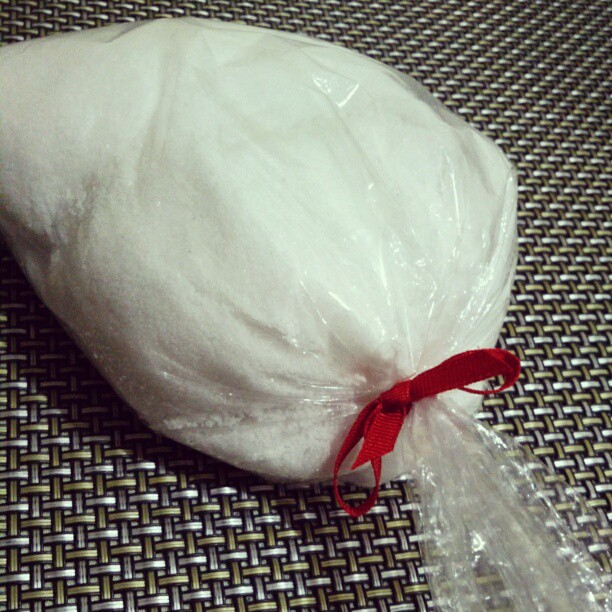 It's a bag of sea salt!  Hahaha!  Something salty instead of sweet!  How novel can that be?
Isn't that sweet?   =)