It's been a week since my birthday and I am still feeling high over the (almost) week-long celebration I had!    Not to mention the sweet gifts I got from my family and friends =)
From AJ, I got this FitFlop pair in perfect pewter color.  I've been eyeing this pair for some time and I'm so happy I now have it!
I prefer these slide Fitflop sandals over thongs.   It's more suited to my flat feet.   The thongs are also good but they make my feet look bigger hehe.
This new pair brings my collection of Fitflop sandals to 3 (actually there's 5 but I've retired  the other 2 after more than 3 years of walking on them).
Here are the stock photos I've kept of the other 2 in my collection:   I have another pair of  slide sandals in black …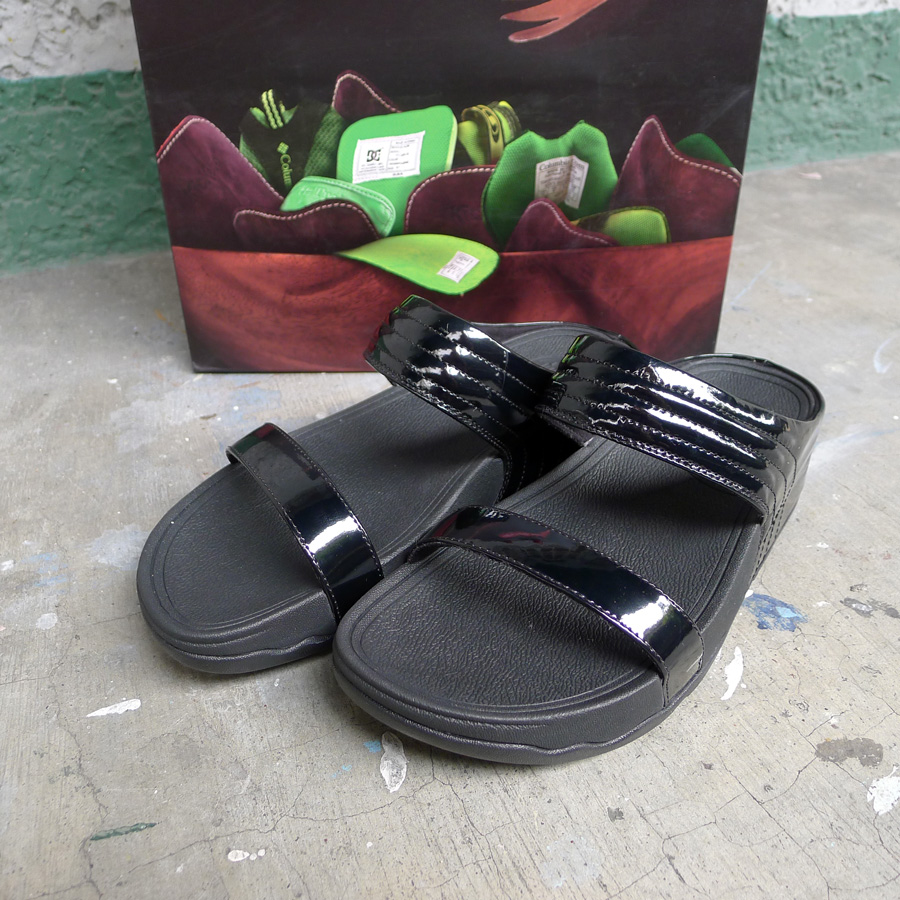 …and thong sandals in brown: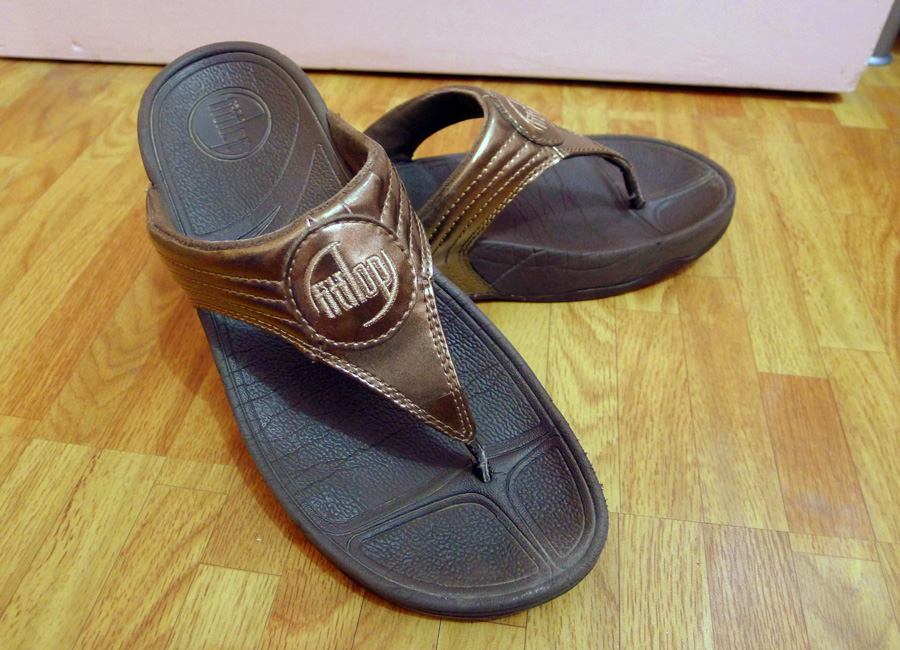 It's pretty obvious that I love Fitflop, noh?   They're my casual, outdoor and shopping shoes all at the same time!
Meanwhile, I received these cute cupcakes with the letters of my name from my colleagues at my former department.  Aren't they sweet?  I miss them all!
Then my former Manager (who became a very good friend of mine) gave me this lilliputian Nina Ricci L'Elixir perfume.  It's so small (containing 4ml perfume) you can mistake it for a candy!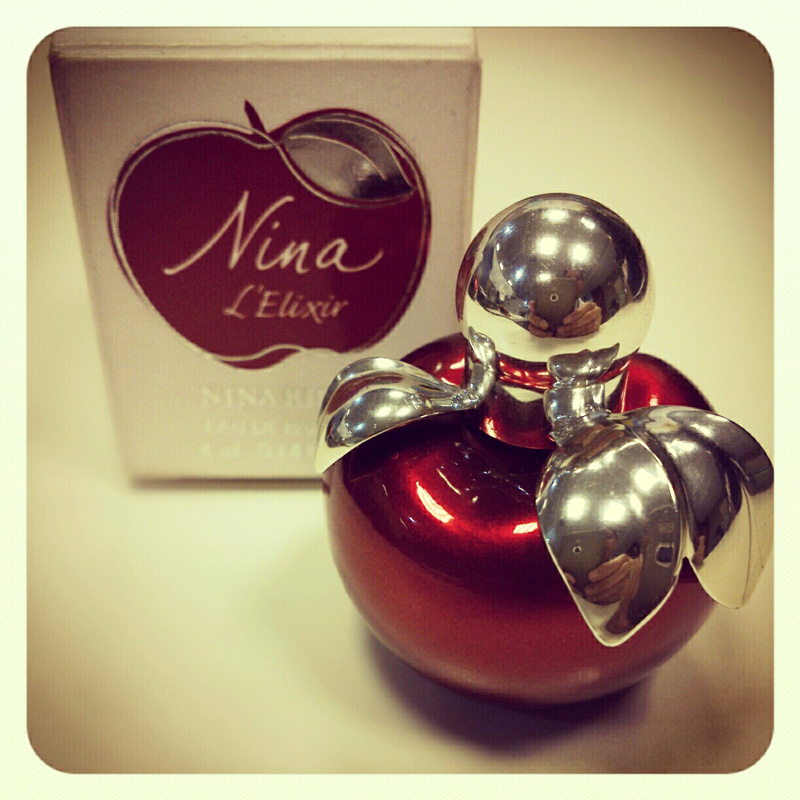 From Pia – Trung Nguyen coffee beans + country mug from Starbucks Vietnam!
And from Denise – TWG Tea Bags!   The flavor will remind me of Christmas everyday   =)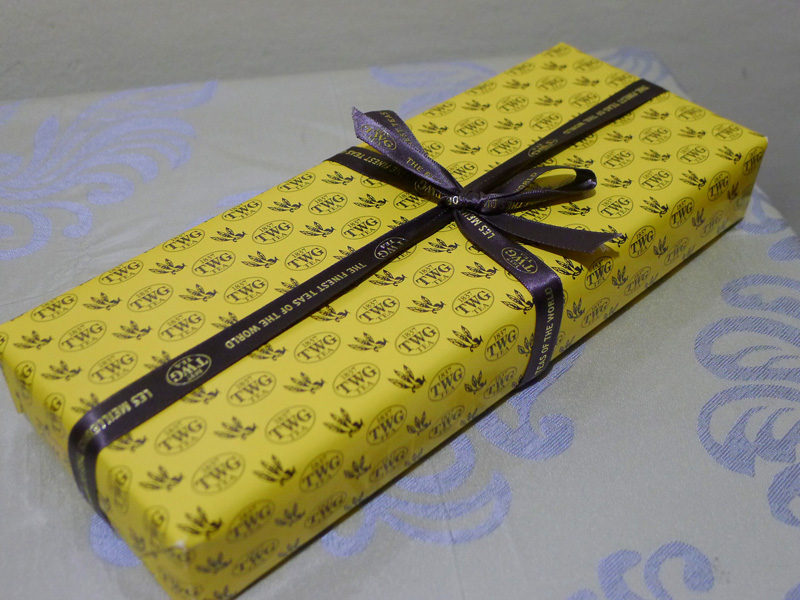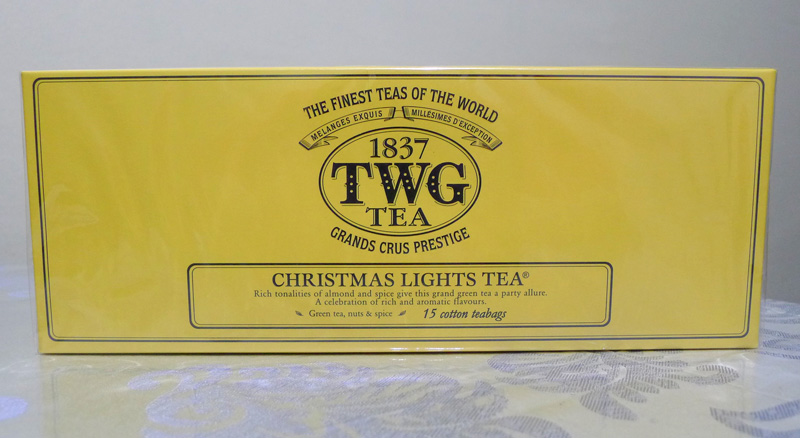 And because AJ and I now cook, Denise gave us a bottle of Himalayan Salt and Bourbon Vanilla.   The himalayan salt will be perfect for grilled steaks or porkchops, while the dried vanilla fruits is an excellent addition to AJ's homemade custard!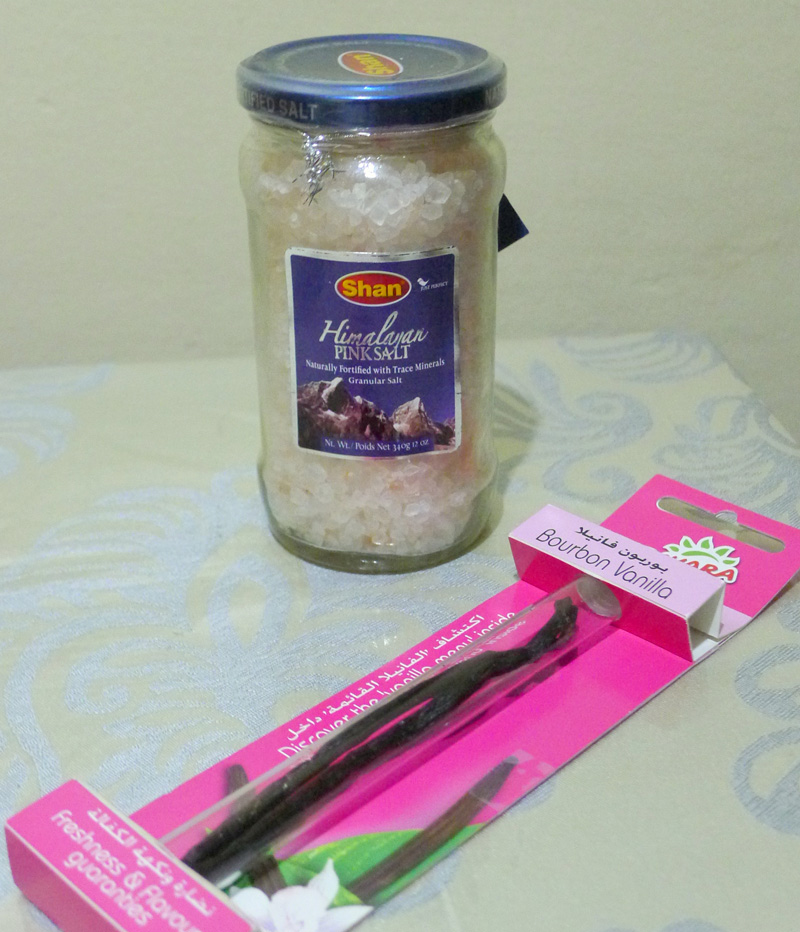 And last, but not the least, there is Liam's gift which is equally thoughtful and sweet – a letter to his Ninang Tita!   Read it here!
A big thanks and hugs to all who remembered me on my natal day.   It's your thoughtfulness that made the my special day extra special!