Starbucks opened its FIRST store in Vietnam – the country with a unique coffee drinking culture – last February 1, 2013.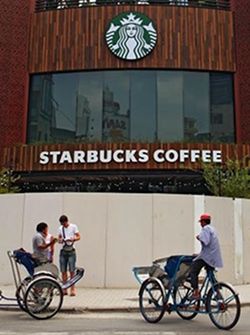 My friend Pia, who works there, braved the long line of people who waited for the store's opening   =)
Pia is in Manila right now and we met up yesterday at TWG Tea Salon for a belated birthday celebration and she handed me these as birthday gifts:  Starbucks country mug(!!!) and Trung Nguyen coffee beans(!!!!).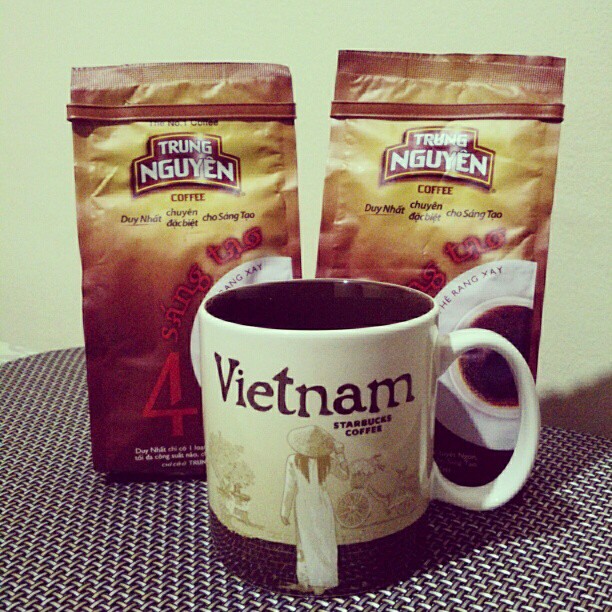 I LOVE Starbucks and all their signature coffee beans, but the Trung Nguyen coffee challenged my coffee taste buds when I tried it, coffee-drip style, last year.   It's a bit too strong for a coffee but that's it charm, I guess.
And in case you haven't noticed, I already have affiliate links to the Starbucks products at the sidebar.  Check them out!  It thrilled me to find my application (through Linkshare) approved because I really am a Starbucks addict =)
Read more about the Starbucks opening in Vietnam at the VietnamNet Bridge (article here).
Have a good Sunday, everyone!  It's the first day of the Chinese New Year so start it right and with a positive vibe to attract all good blessings!