Who wouldn't recognize the Effervescence collection from Links of London?  The Duchess of Cambridge made the Bubble Stiletto Earrings a must-have, always out-of-stock jewelry piece!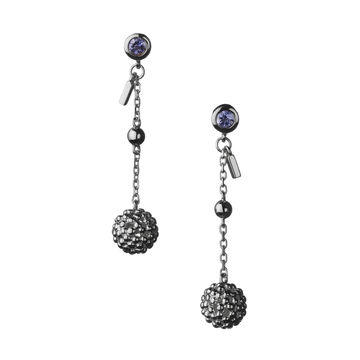 Now that Valentine's Day is just a few weeks away, I thought of the Effervescence Collection because it is, to this day, the most treasured collection from Links of London, and isn't it the most fitting gift you could give to your loved ones in this day of hearts?
I am looking at the available pieces right now and because I love pearls, I was immediately drawn to these jewerly pieces adorned with high quality fresh water pearls:
Effervescence Pearl Bracelet (£295.00).  A contemporary take on a traditional pearl bracelet, beautiful black and white freshwater pearls dance alongside iridescent sterling silver bubbles on this Effervescence Pearl Bracelet, creating a timeless jewellery piece. Wear with a striking single pearl ring for maximum impact.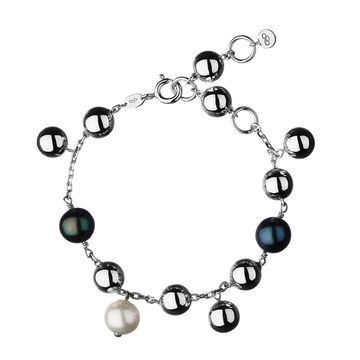 Effervescence Black Pearl Drop Earrings (£690.00).  Night or day, the sumptuous combination of a soft, rounded 18ct bubble cluster stud and handpicked freshwater pearl drop make these Effervescence Black Pearl Drop Earrings a mark of true sophistication. Catching the light, the modern and classic coalesce effortlessly, offering unrivaled richness and depth.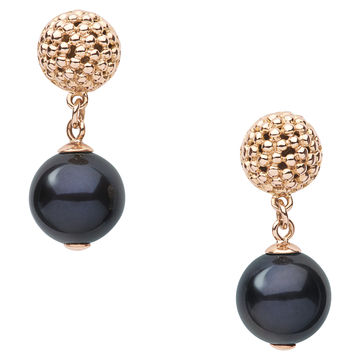 Effervescence White Mini Pearl Ring (£350.00). Luxuriate in the seemingly never-ending succession of glorious 18ct gold droplets entwined around the central pearl motif in this Effervescence White Mini Pearl Ring. Designed for an effortlessly elegant look, combine with the yellow and rose gold versions for a contemporary twist on a timeless classic.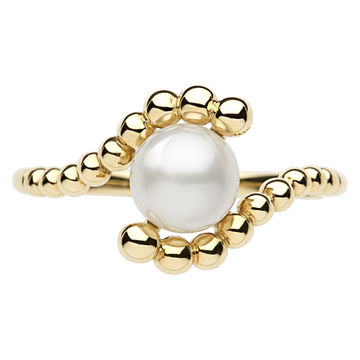 Gosh, I can't take my eyes off the ring!   I love how simple it looks and yet the ring design is so striking.   Just my kind of statement ring!
Check out more of Link of London's Effervescence Collection here.  They're all so charming and irresistibly desirable!