Finally, a follow-up to the hubby's widely read travelogue about his trip to Toronto last year.  This time, he'll talk about food!  
(Click here for the 1st part.)
***********************************************
Hi everyone, I'm back.  Anyway, as promised, let me share with you my culinary experiences during that 3-week stay in downtown Toronto.
The Hyatt on King Street West was my temporary home.  I had such a great time as a guest there, and it also helped that there are many Filipinos employed as staff.  The warm hospitality and the kumustahan were always just around the corner, heheI I also encountered other Pinoys employed in the different supermarkets and stores that I visited.  Normally, I'd lead my question with the word 'Kuya' or 'Ate' to establish my own identity as a Pinoy – and then we'd sometimes converse in Tagalog right then and there, a quick break from having to speak straight English for days at a time.  Don't get me wrong though – many Canadians I encountered in shops were actually very friendly and helpful and that really helped make my stay enjoyable.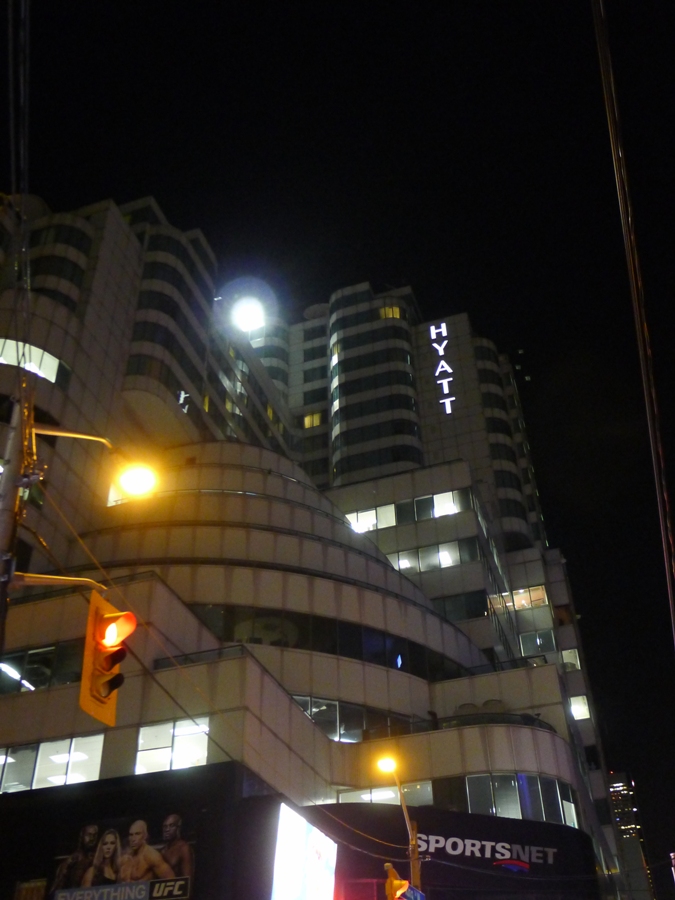 Thankfully, breakfast was included with my hotel lodgings. I breakfasted at the hotel from Mondays to Fridays, and because of that I made friends with many of the café staff.  I normally started with a couple cups of coffee while viewing the local news channel to wake up my sleepy brain. Typical fare for me would be a croissant, bacon or sausage, eggs, plus potatoes and veggies. I then washed them all down with a glass of orange juice and then off to work I would go.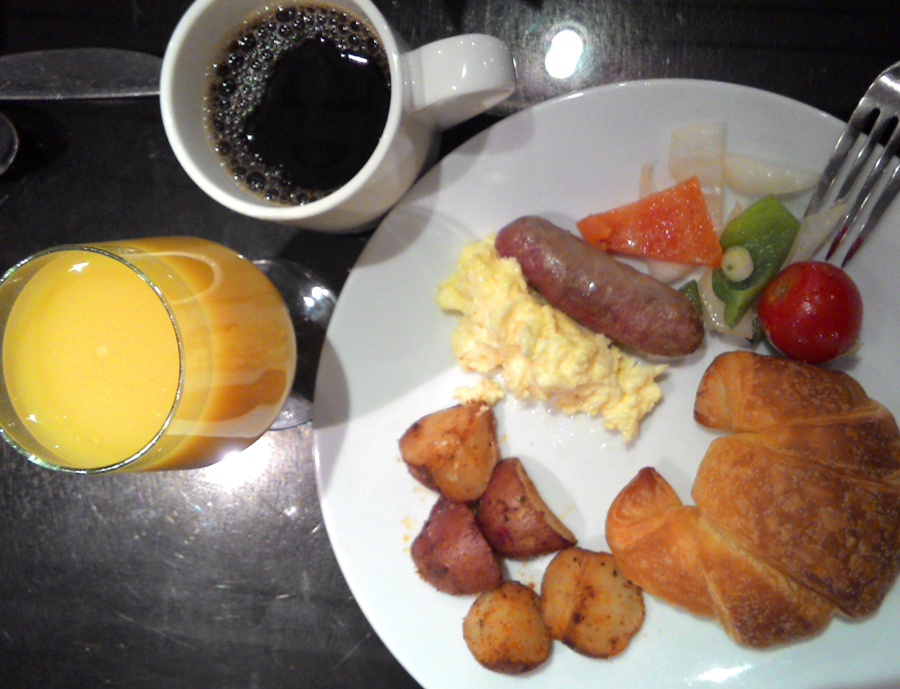 I ate sooo much bacon during those days – when I got back to Manila I couldn't even look at bacon again for several months afterwards.